return to Ukraine Canada Corps exchange, and other travels
PS21 - Return
January 4th-5th: in transit, in a Ukrainian sleeping car...
"Getting across the border was a cinch, passport-wise. Nearing the border, the train slowed to a crawl and seemed to go on like this for hours, stopping a couple of times for passport control as mentioned. This was around 2 or 3 in the morning. Then we ended up in an enormous rail garage where our cars were slowly raised with powerful corkscrew-lifts so that our wheels could be changed from Western to Soviet gauge. Here's an interesting article: Break-of-gauge. It explains the difficulties and millimeters better than I can.
"Anyway, this was COOL – here I was in the darkest nowhere in an old Soviet facility where old Soviet carriages were being adapted to Soviet gauge so we could get back into Mother Russ- Ukraine. The process took about an hour or so, and I snuck a few pictures when the coast was clear. I felt like James Bond."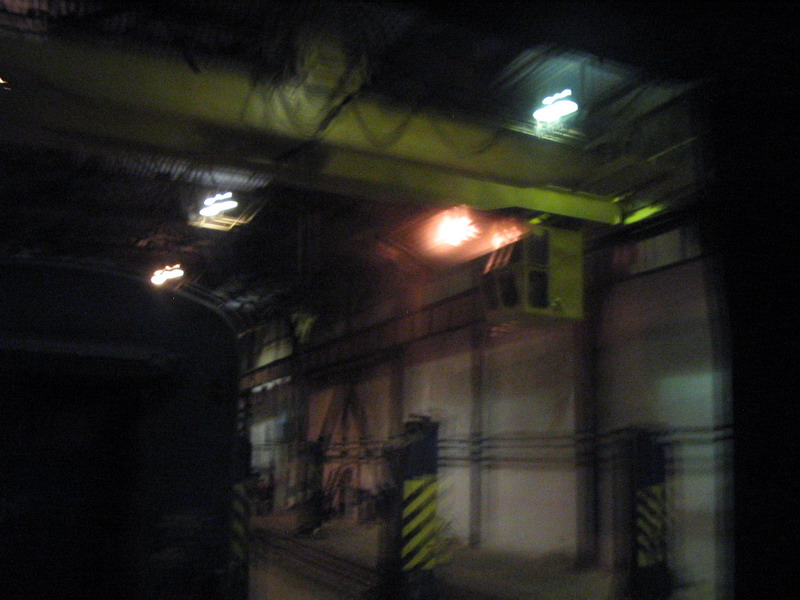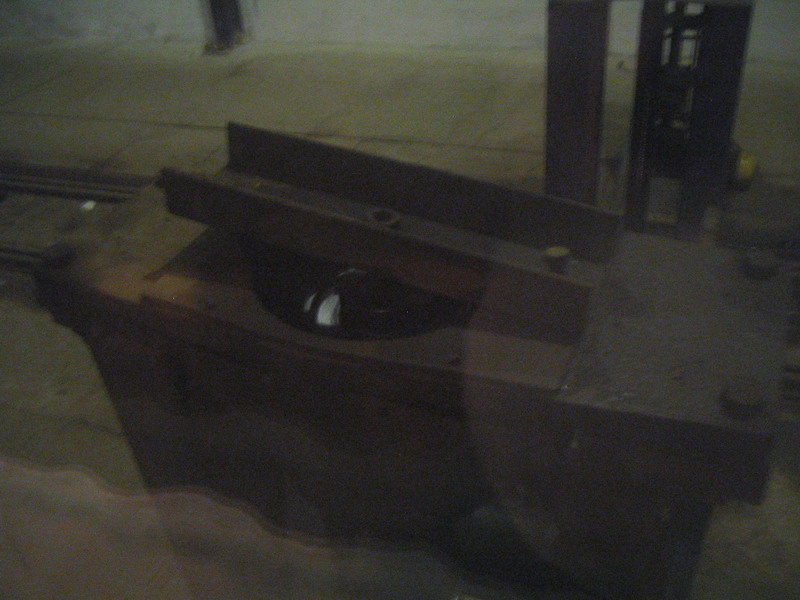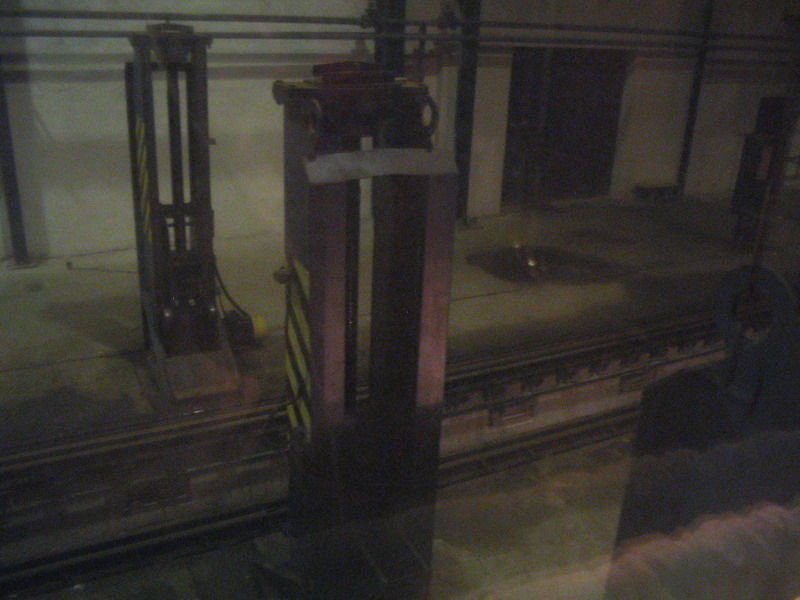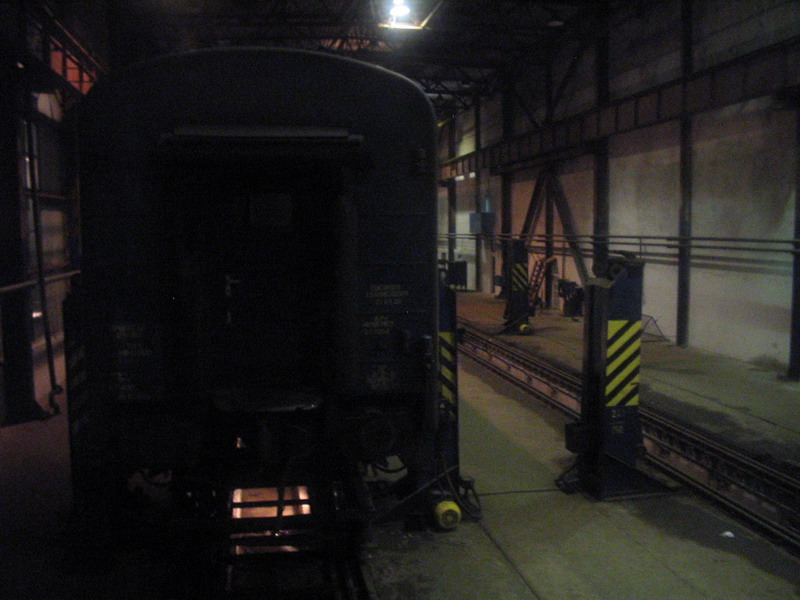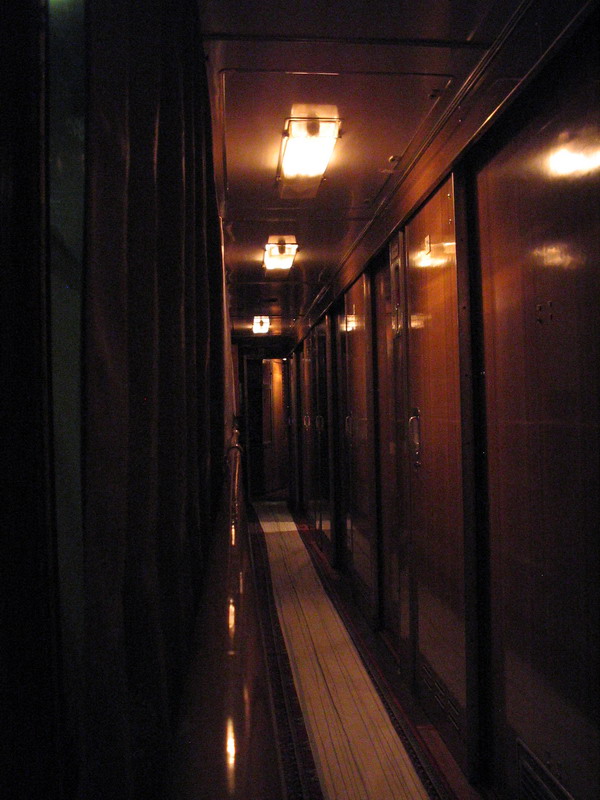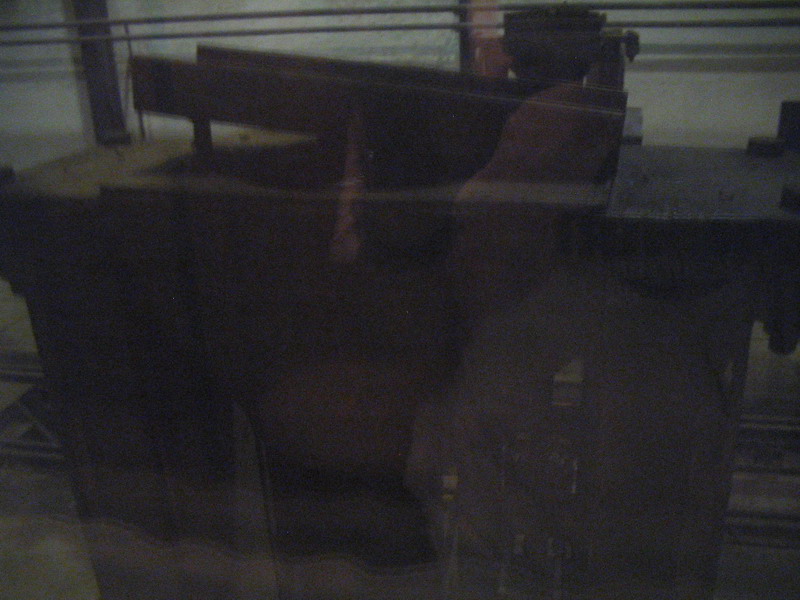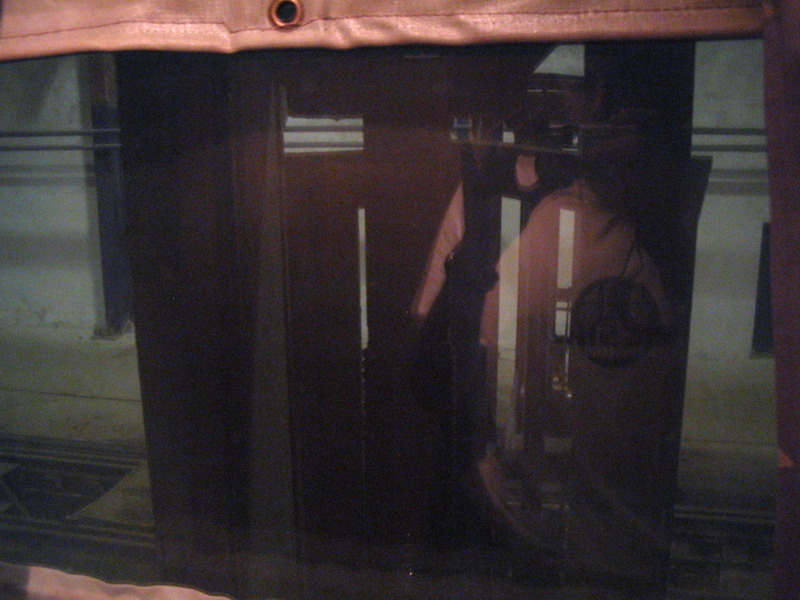 I had a fitful but sufficient sleep and we reached Rivne in good order. Rivne isn't a major stop, so it's important to be ready to get off before the train halts because there isn't much time.
Upon getting off, a taxi driver was lying in wait on the platform.
"Taxi?"
"Maybe." Stop following me! They don't give you any space.
"Where do you want to go?"
"The bus station. How much will it cost?"
"Ten. Where are you going by bus?"
"Ostroh."
"Ostroh! I can take you there for 100 Hryvnias!"
"No thanks," I laughed. "I want to go to the bus station."
"It's only twenty dollars!"
"No thanks."
I made it back to Ostroh: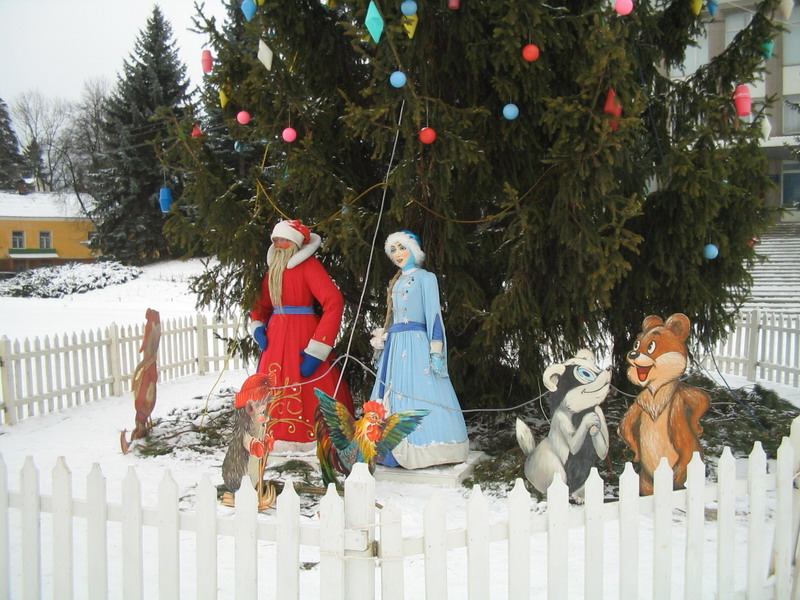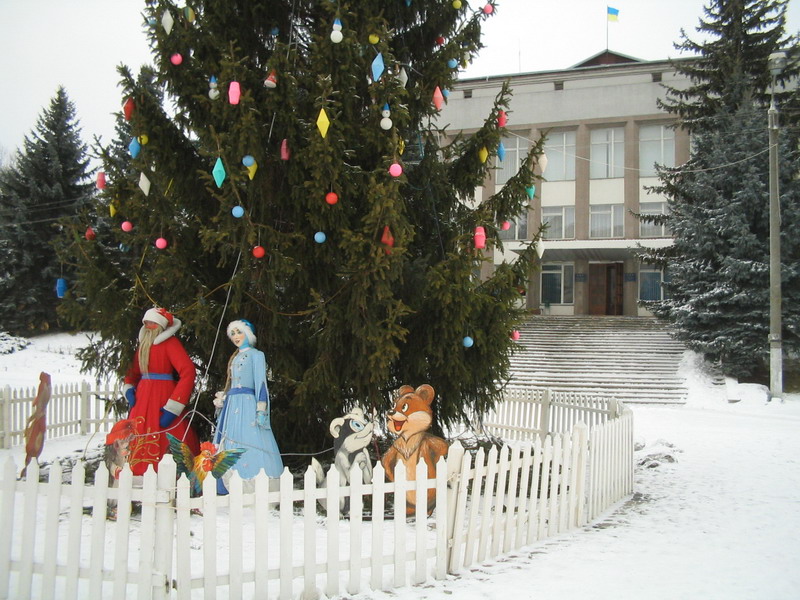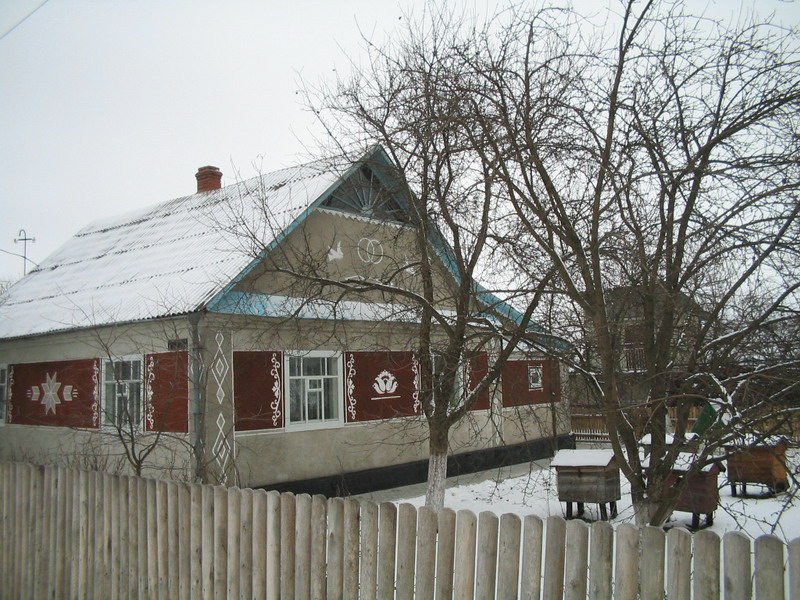 Later that same night, I went into town, met Lee, and we said goodbye to our friends...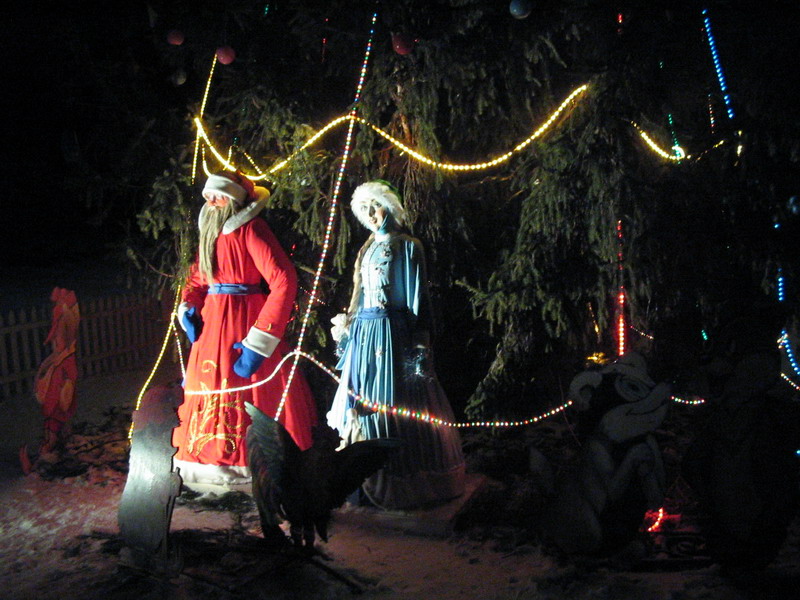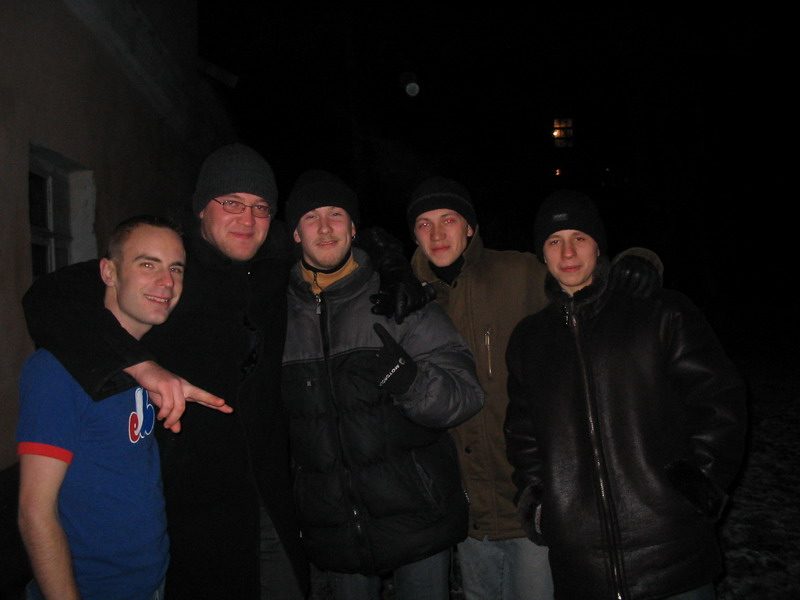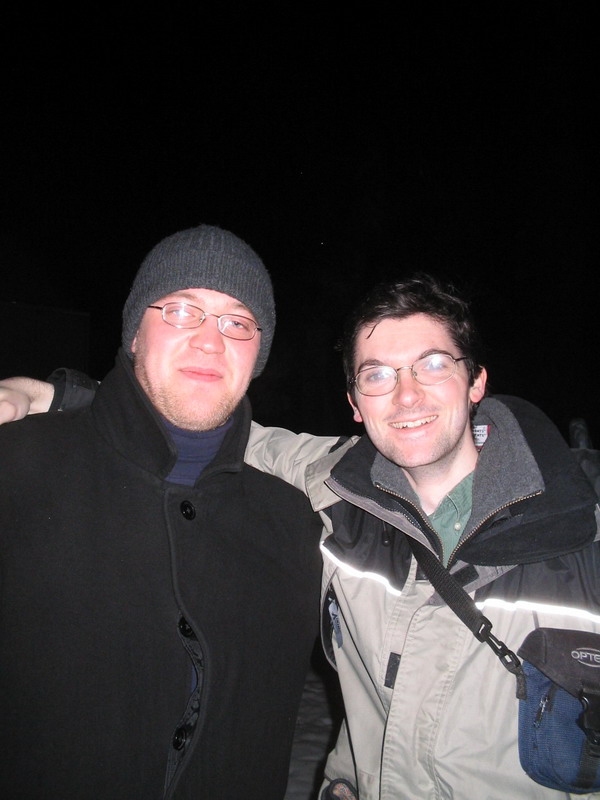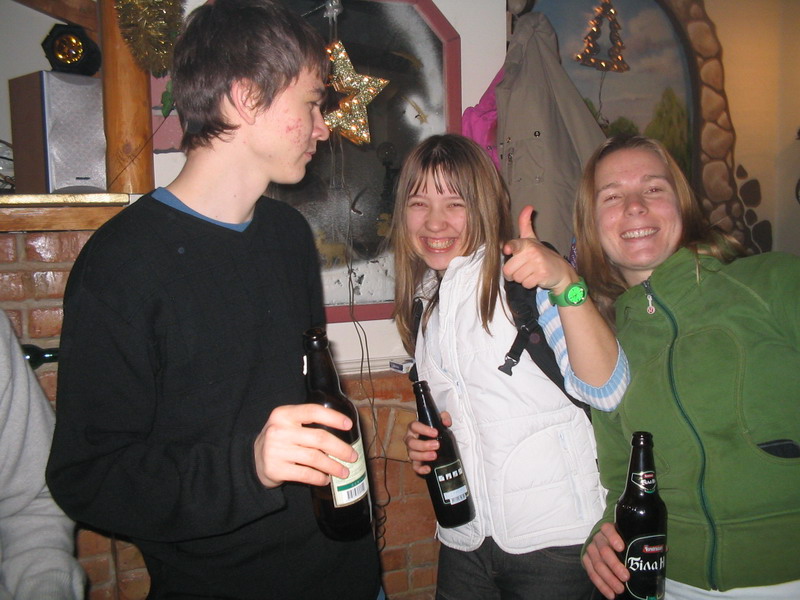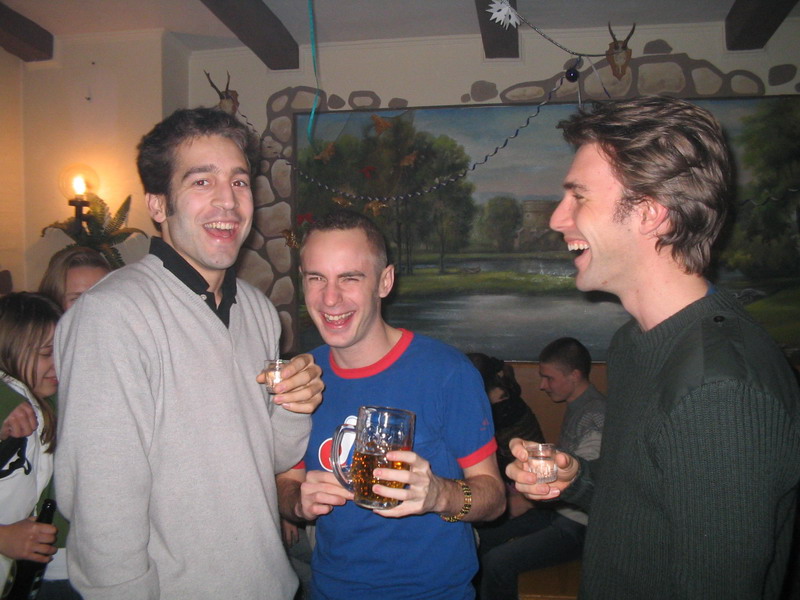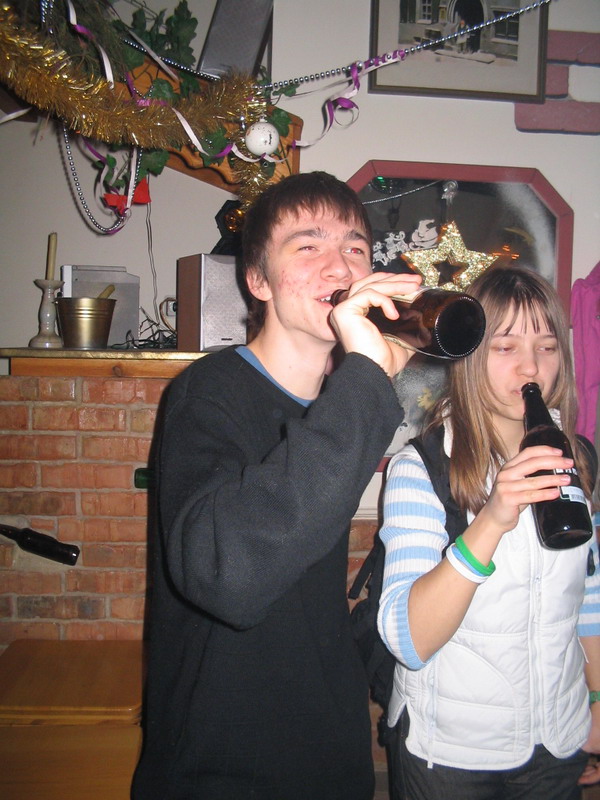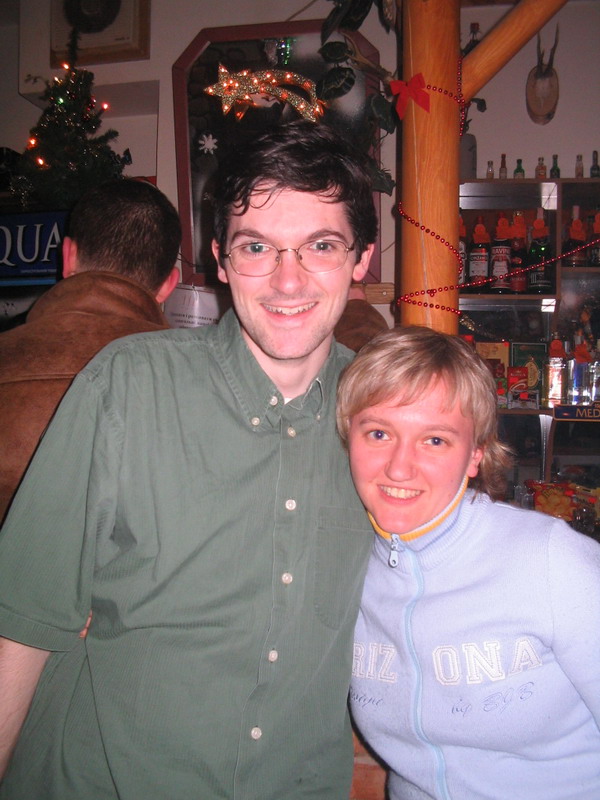 Will and Tanya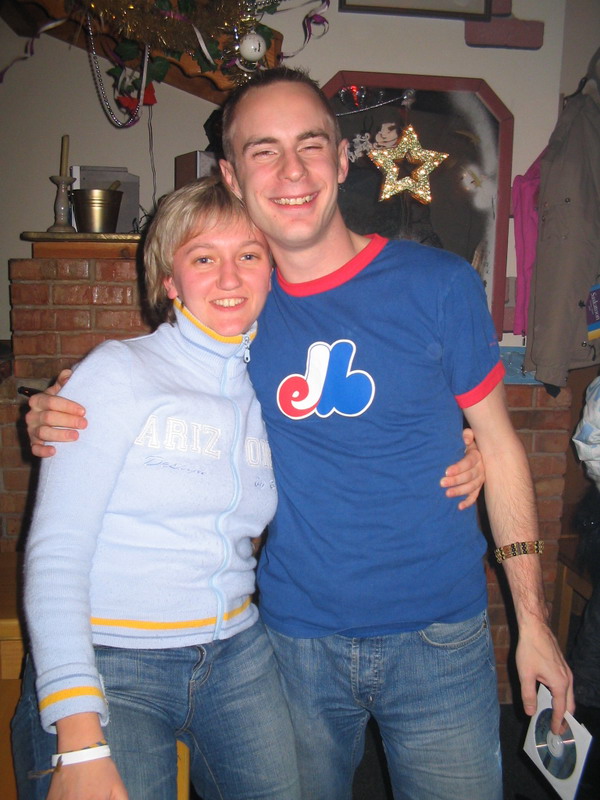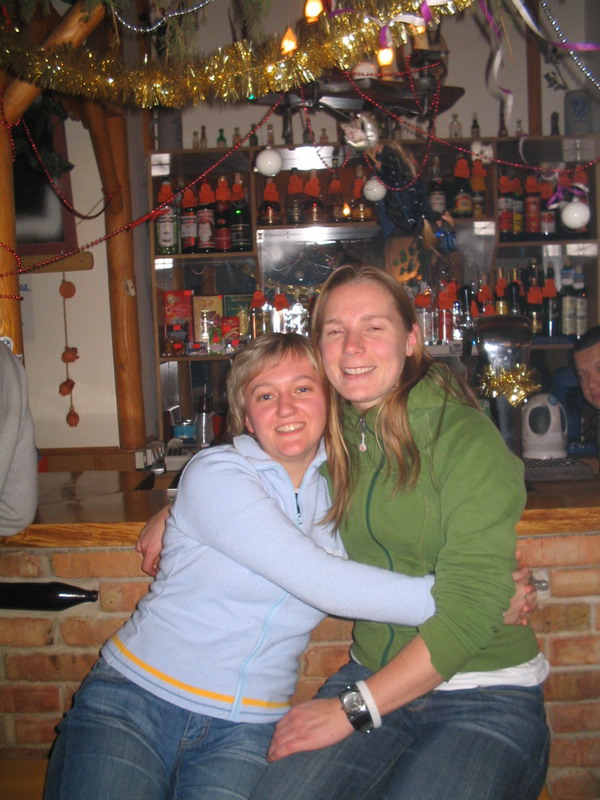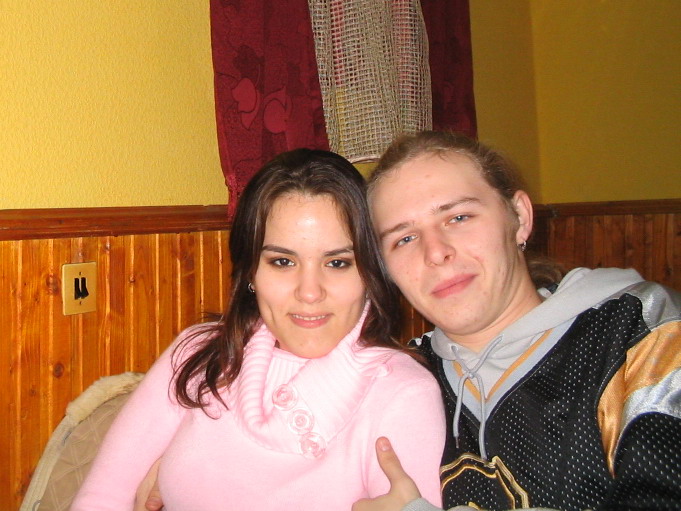 Kat and Sasha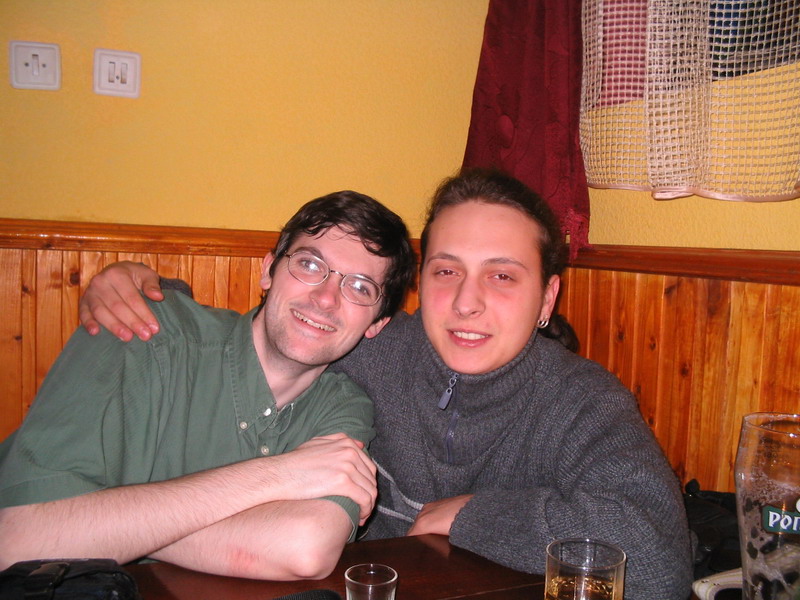 Will and Ataman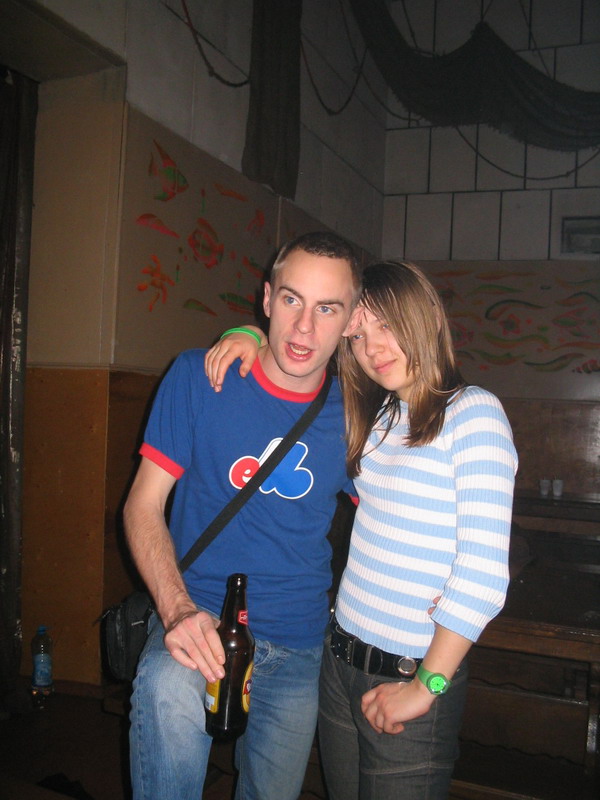 Lee and Ilona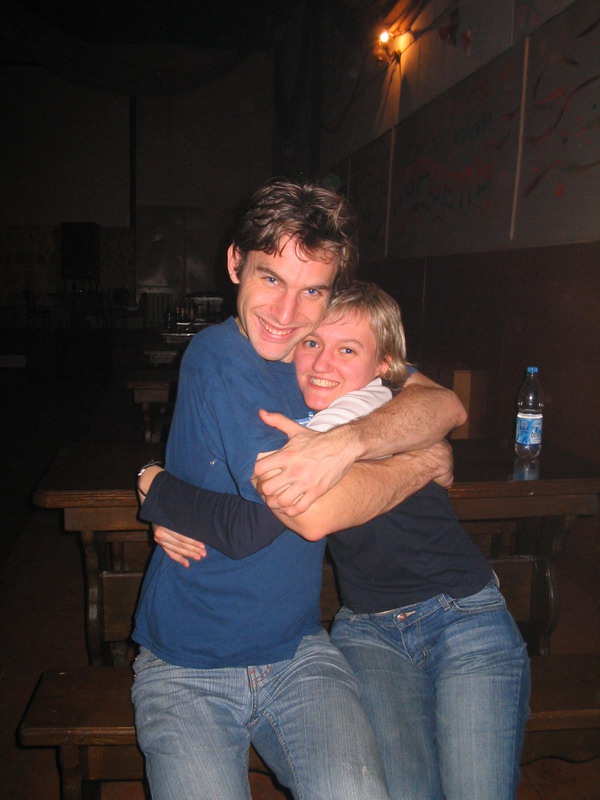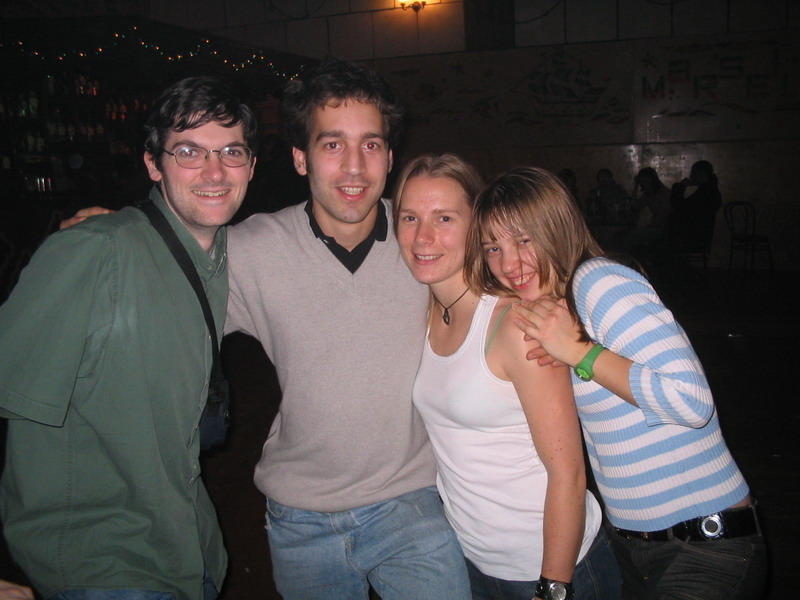 Time: 2:18am. I guess we decided to call it a night early. =)
Friday morning, January 6th, 2006: Lee and I leave for Kyiv...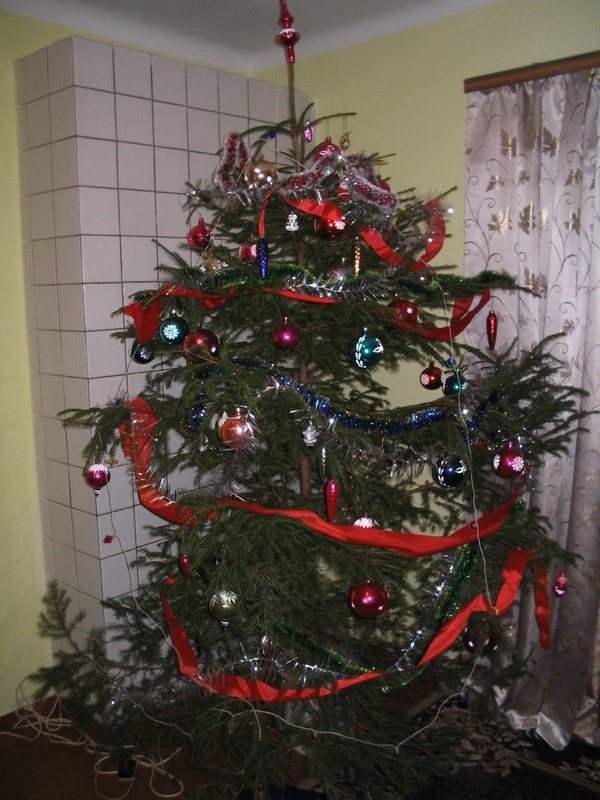 It's just after seven in the morning, and I'm getting some last-minute things taken care of while I wait for Eduard and Lee to pick me up. Here's the Christmas tree at my host family's, ready for Ukrainian Christmas (January 7th).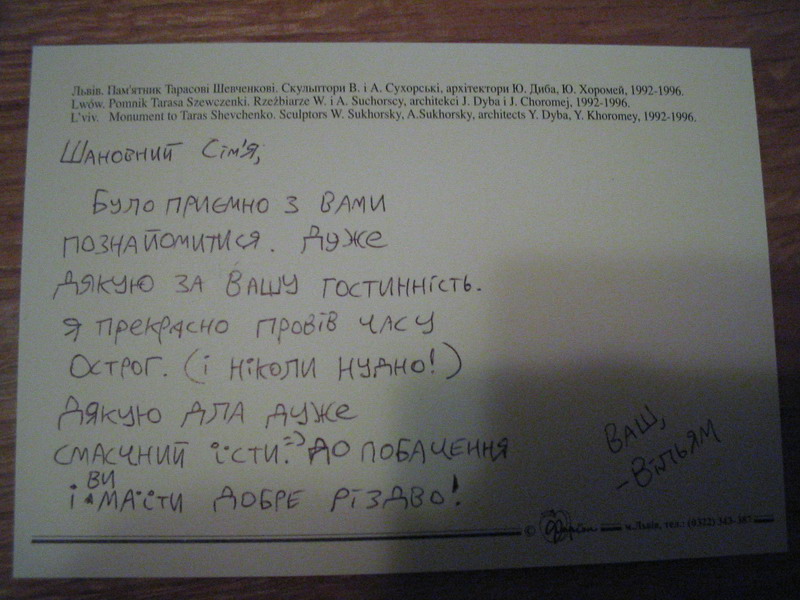 "Dear family, ... Thank you very much... Thank you for the very tasty food. See you and..."
(In 2007 I can't even read it anymore, that's how much I've forgotten.)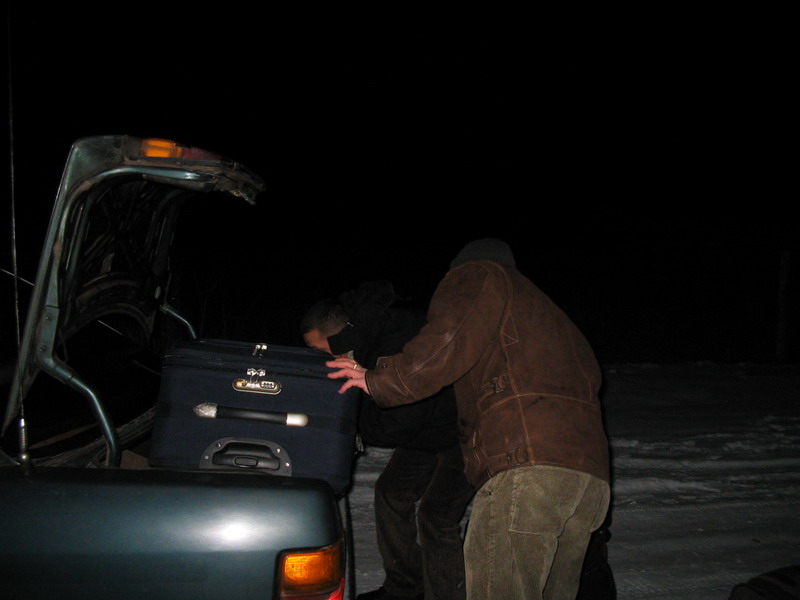 Somehow, we got everything in. We were dealing with quite a bit of Roch's stuff, too!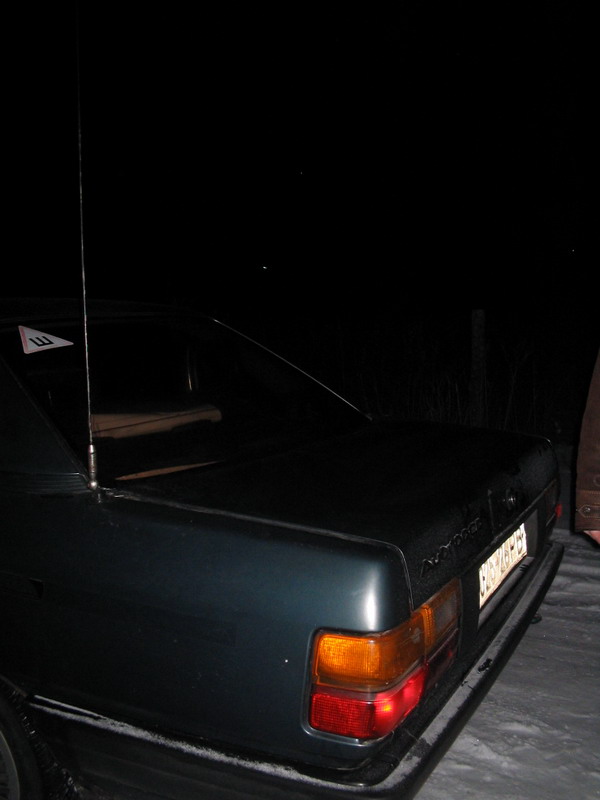 7:25am. All set! Next stop: Kyiv!