return to Ukraine Canada Corps exchange, and other travels
PS21 - Ostroh: Summer
July 13th, 2005: greetings from Ostroh
July 20th: (an update on my situation)
September 28th: (a trip to the hospital + driving in Ukraine + words not to use)
Video:
Ostroh Day Concert (September 2005)
My host brother Roman was keen to get me out to meet his friends, and so I got to see the dam and a few other places the day after we arrived.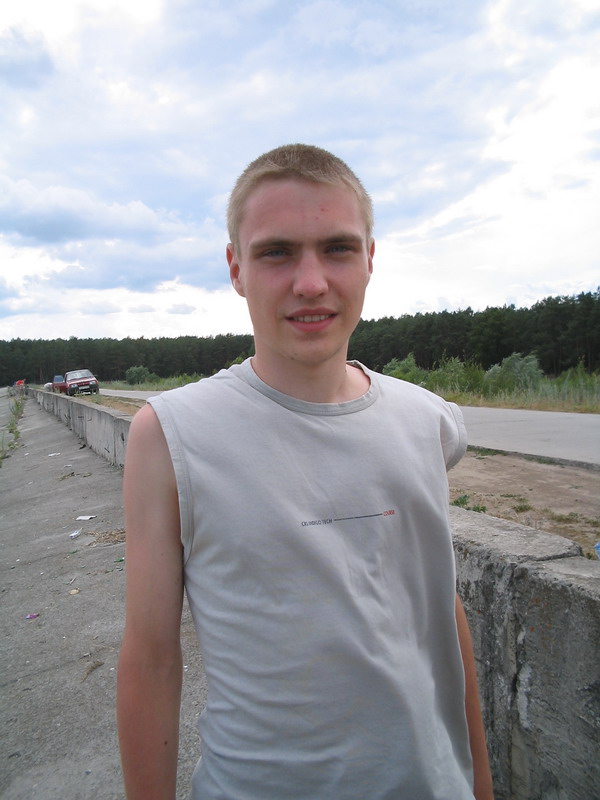 Taraz, one of Roman's buddies.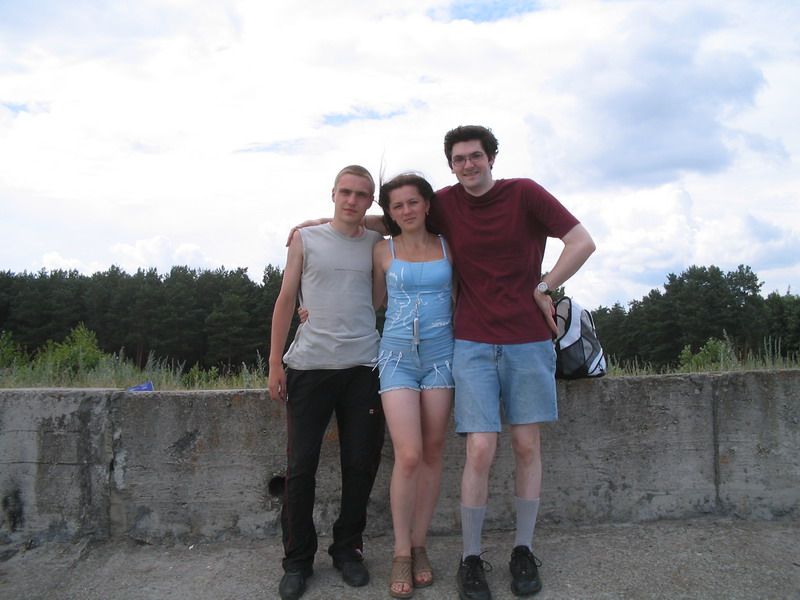 Taraz, his girlfriend Katya, and myself.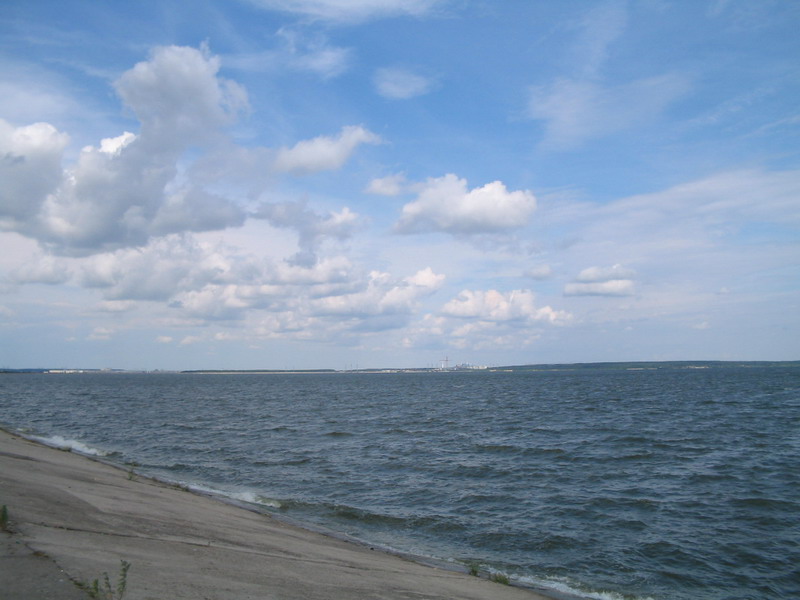 Looking across to the Netishyn nuclear power plant from Ostroh. (This artificial cooling lake is clearly visible on the map.)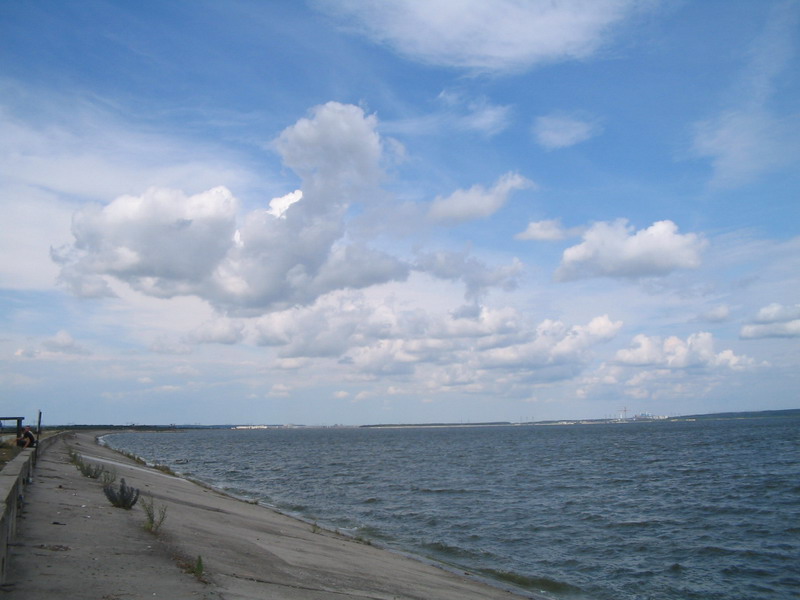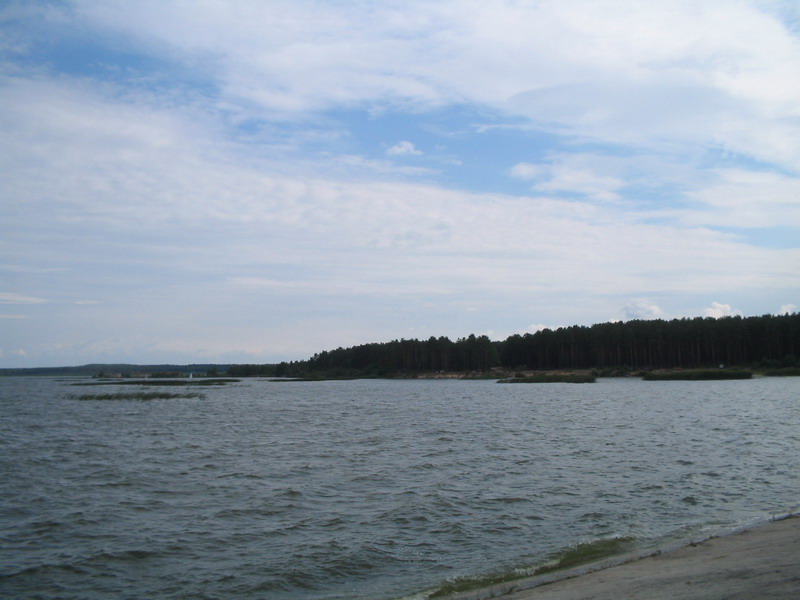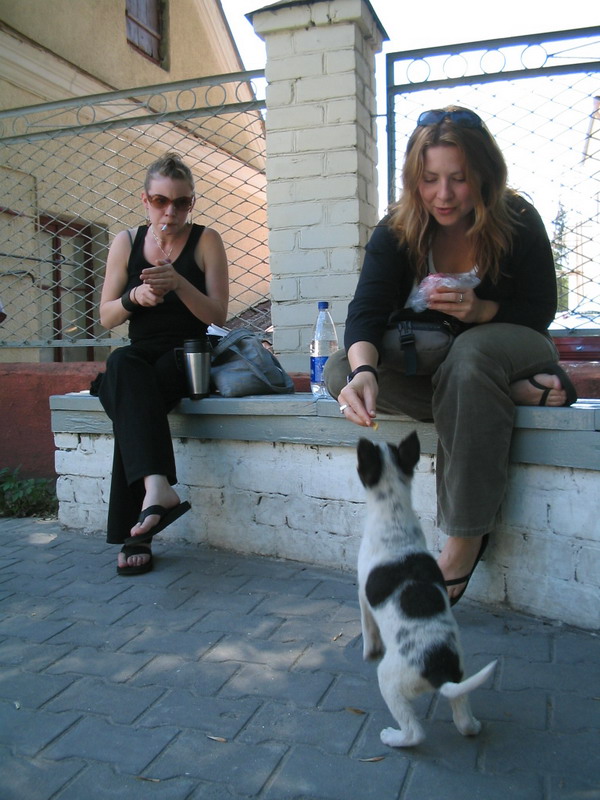 Having a smoke and snack break from our Ukrainian language lessons at the Academy.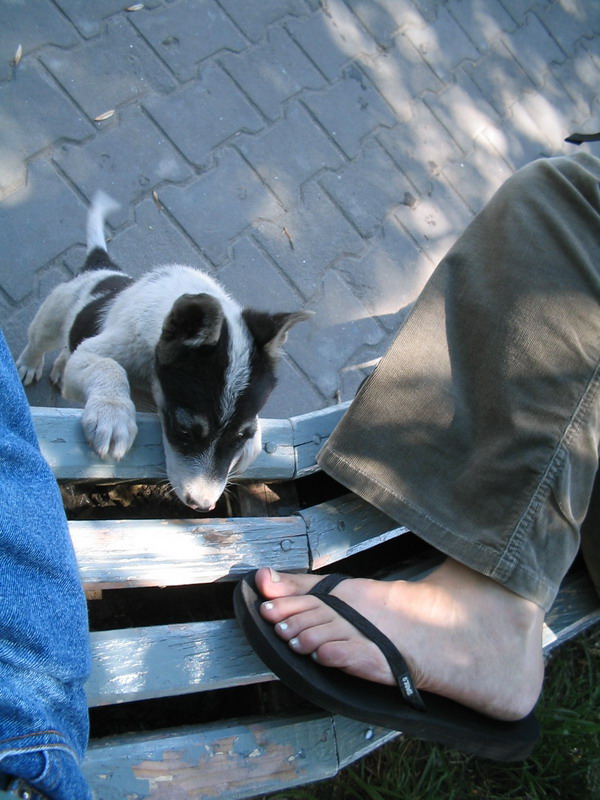 Ostroh has its share of small, stray, undernourished (that's why they're so small!) dogs. We tried not to feed them, but the girls sometimes couldn't resist. Amy is probably saying, "No, puppy. Down puppy." But the puppy doesn't speak English, only Russian. Silly Amy. =)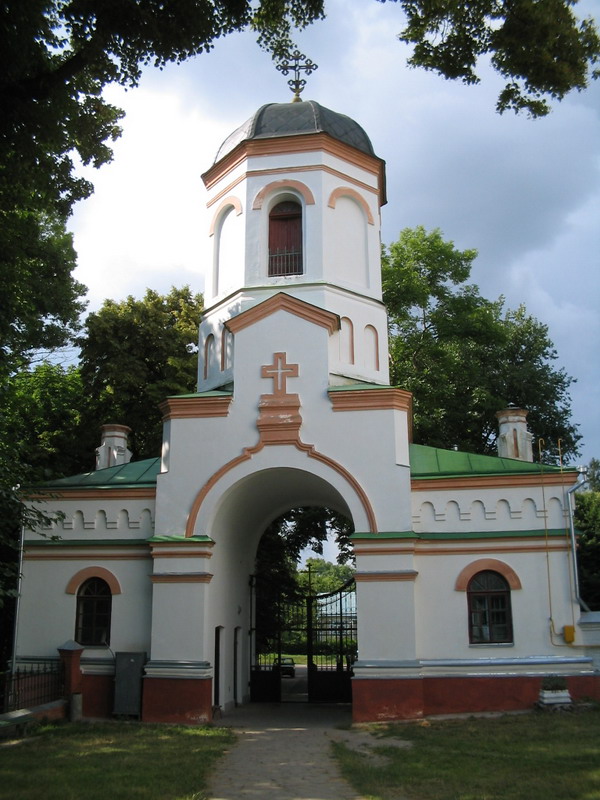 The gates of the Orthodox Church and Ostroh Castle.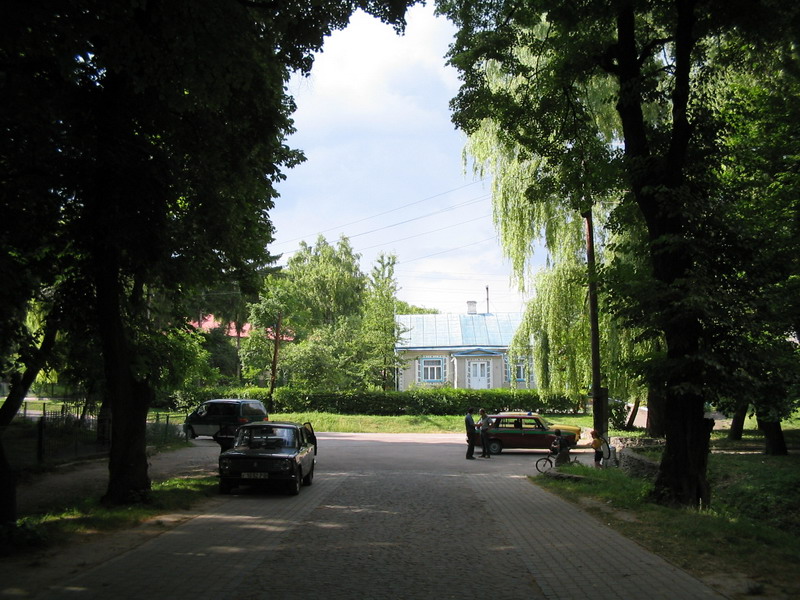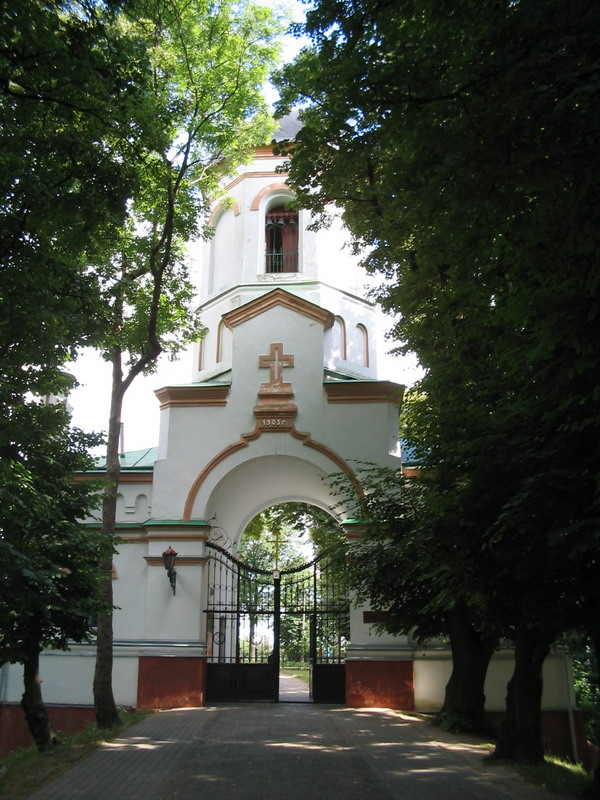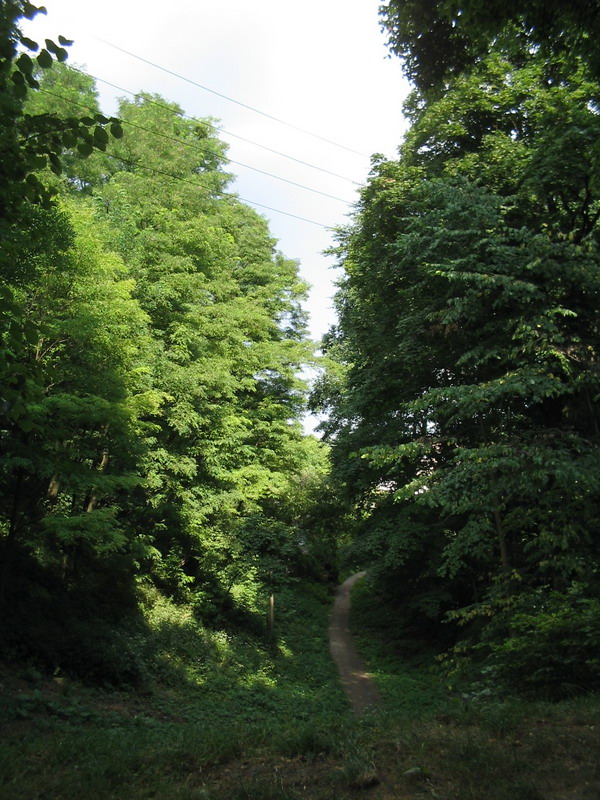 Seen here is one of my favourite shortcuts.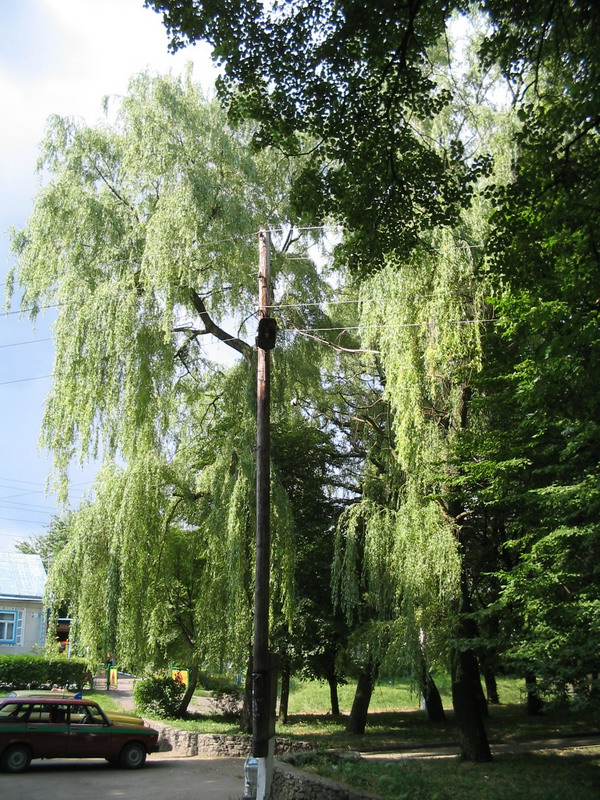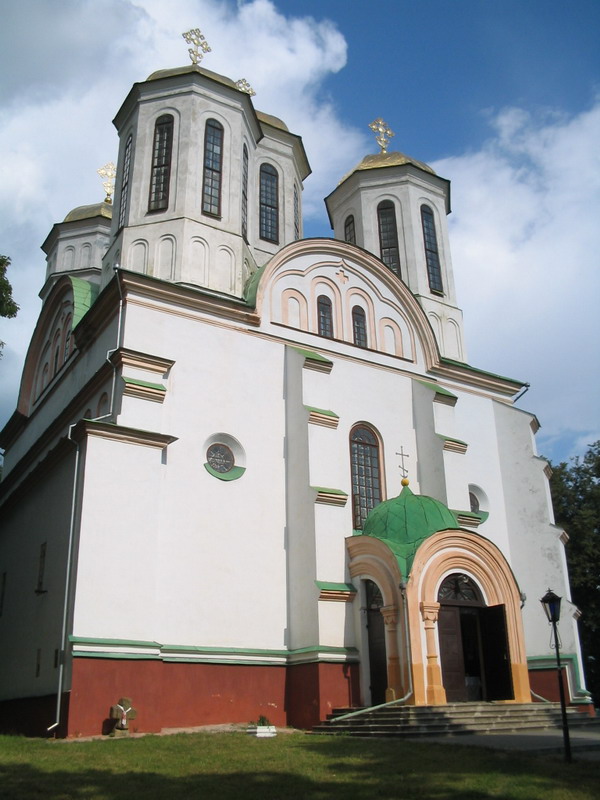 The Orthodox Church.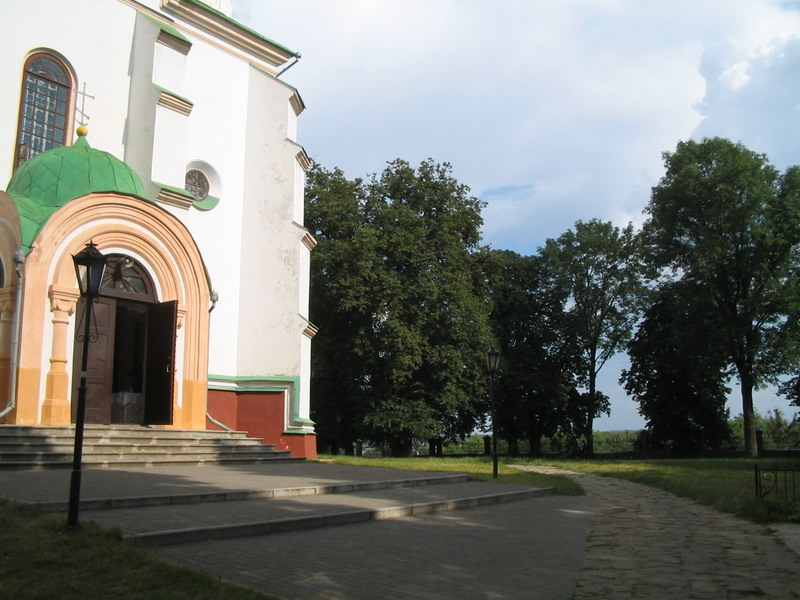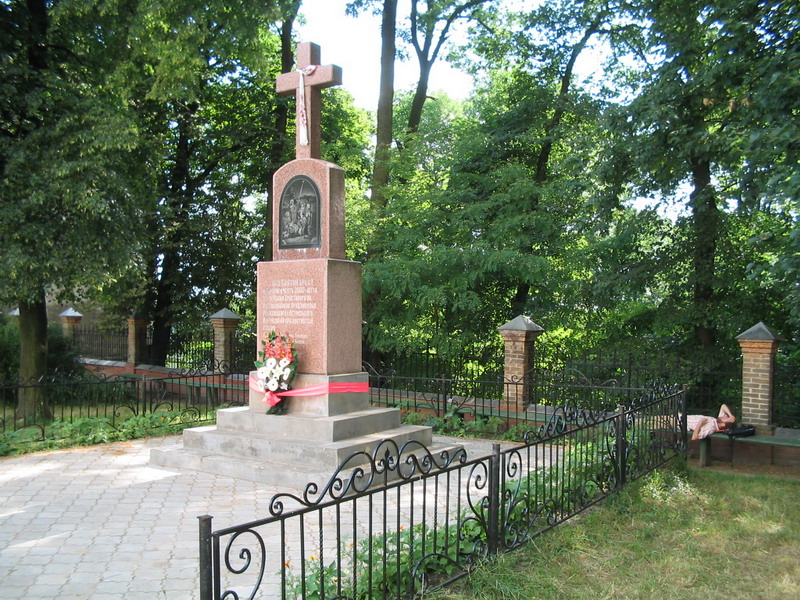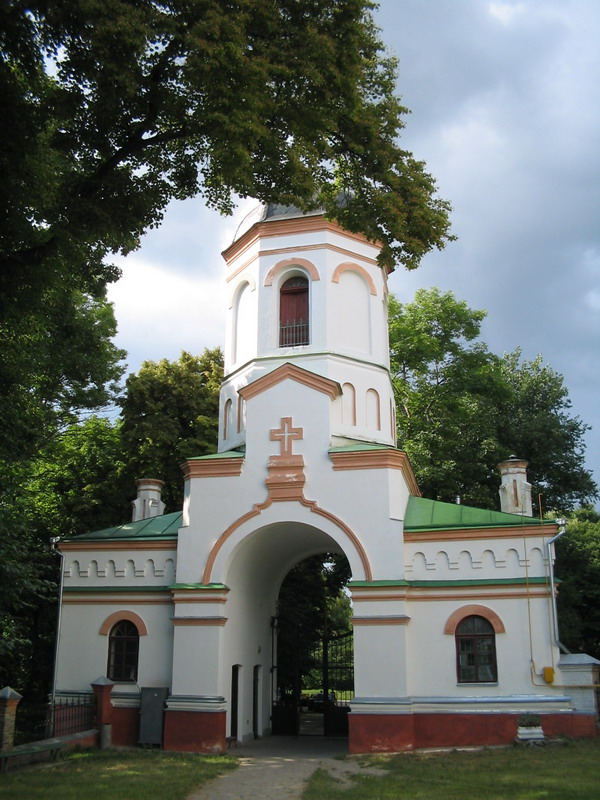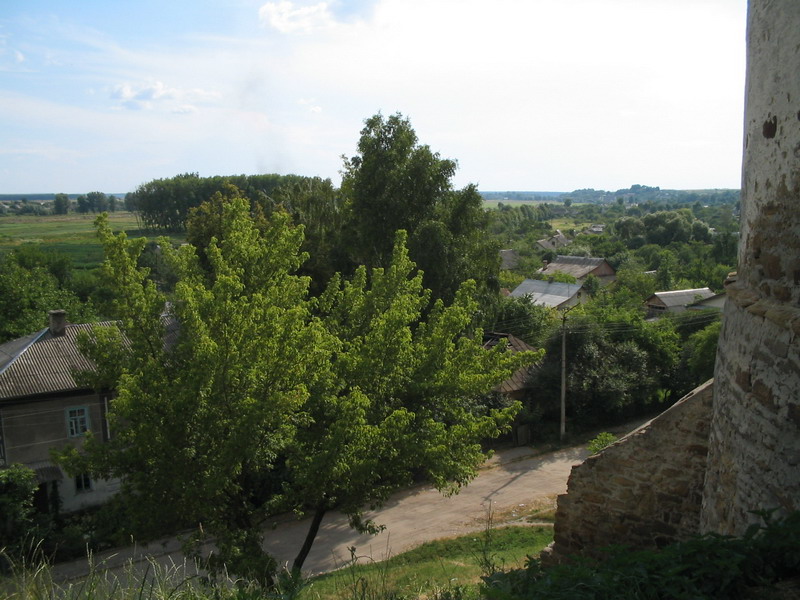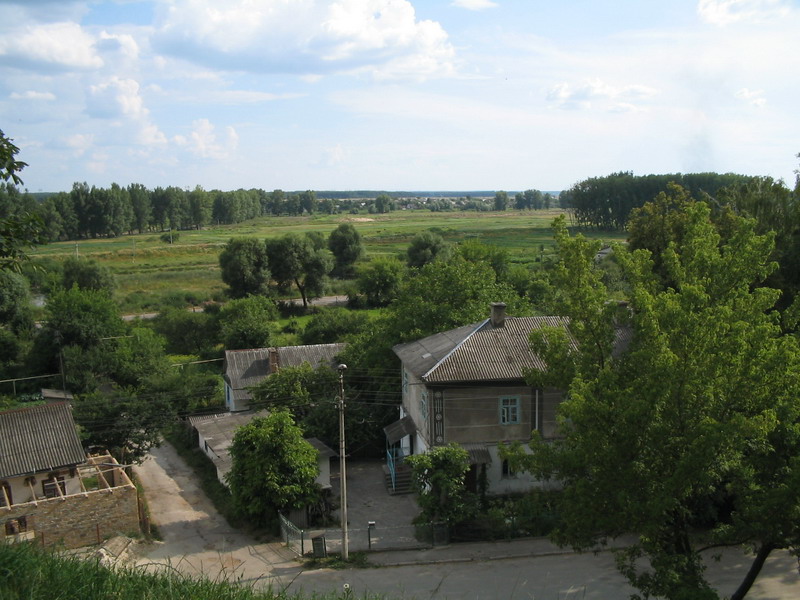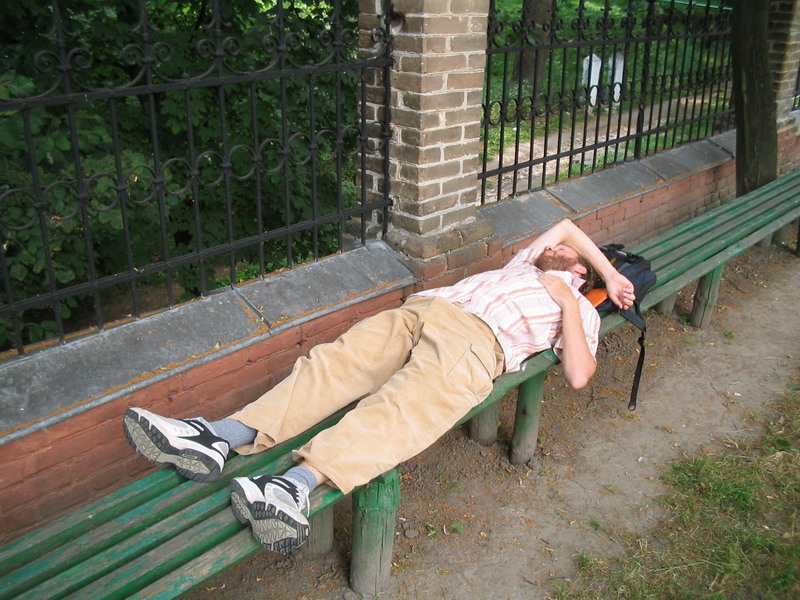 Roch takes a breather.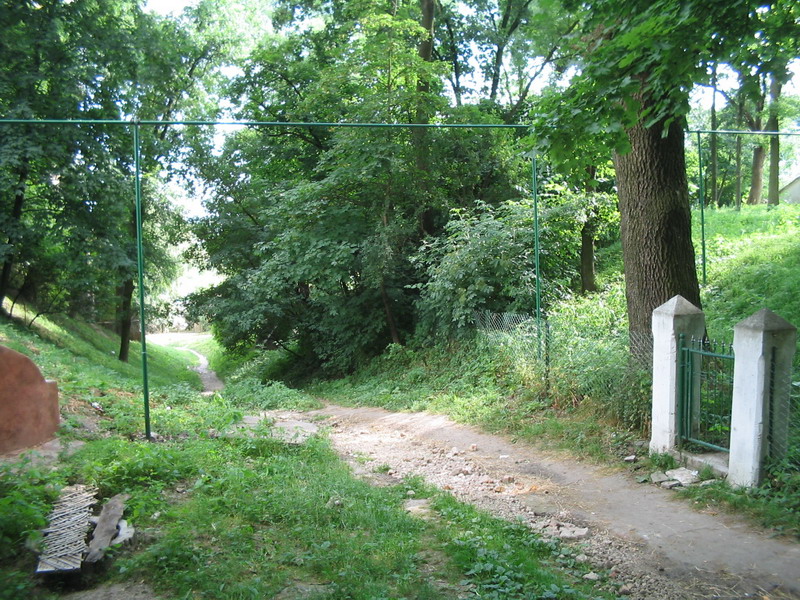 Another great shortcut; crossed by a little natural gas pipeline.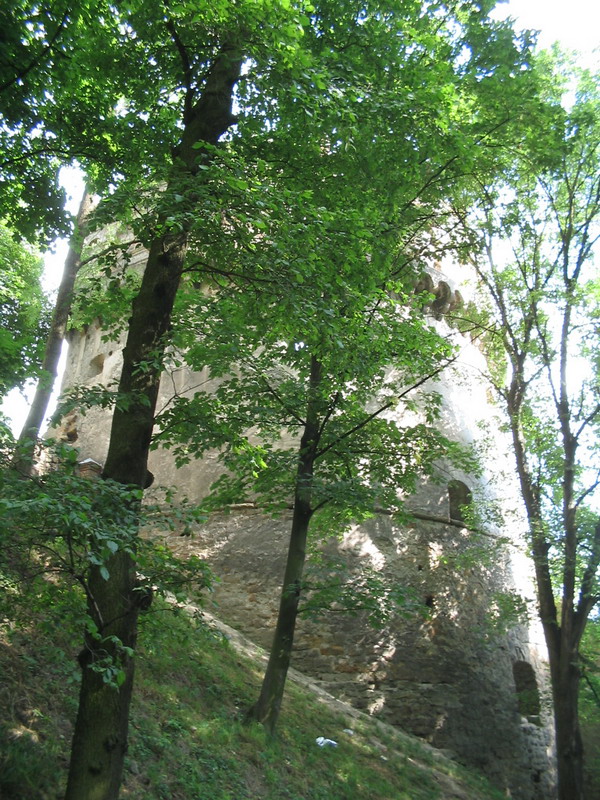 The fortifications of Ostroh Castle.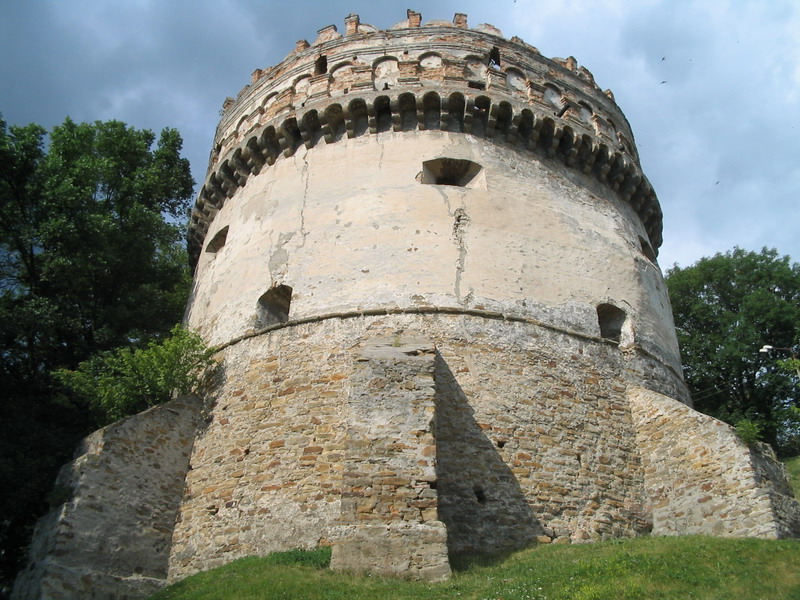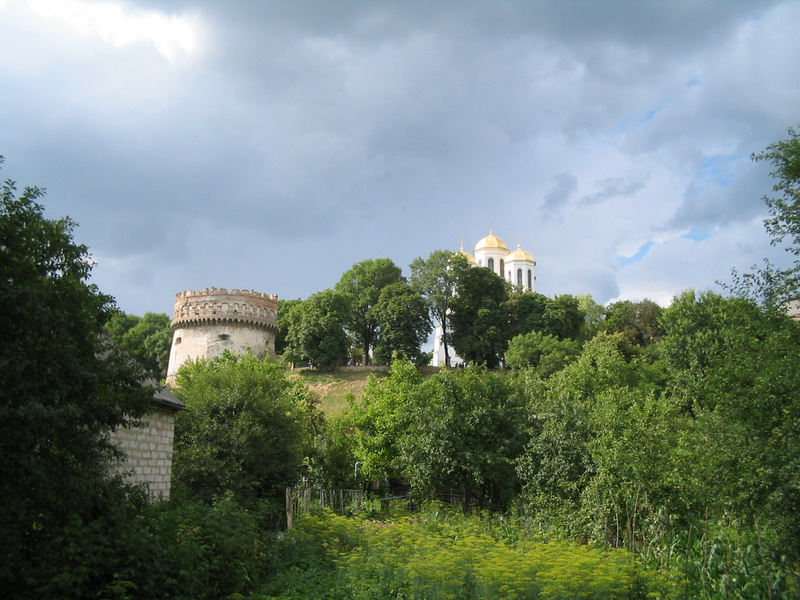 Ostroh Castle, seen from the south.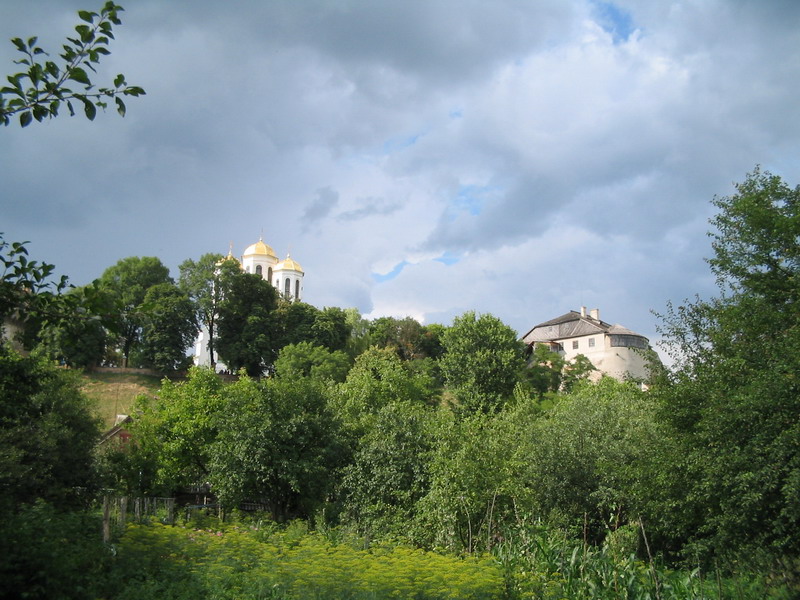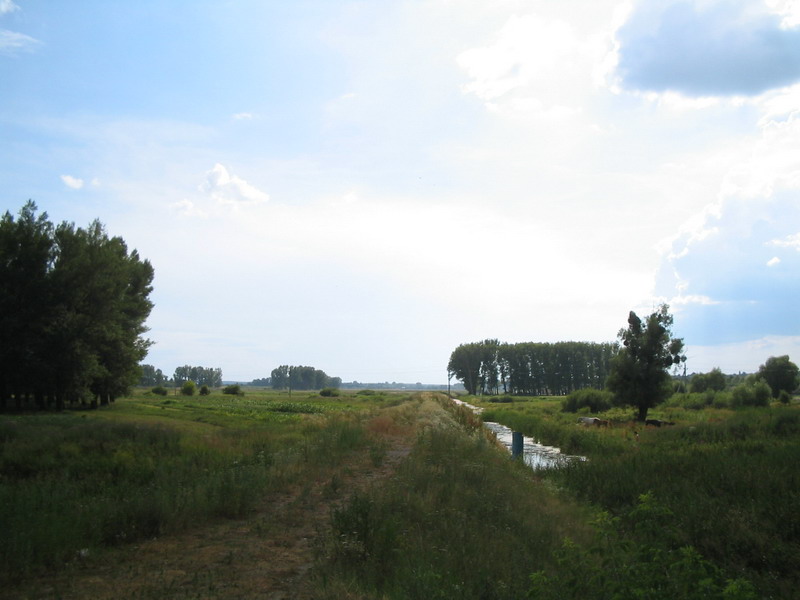 The plains on the way to Novy Misto ("new place"), the area where I lived.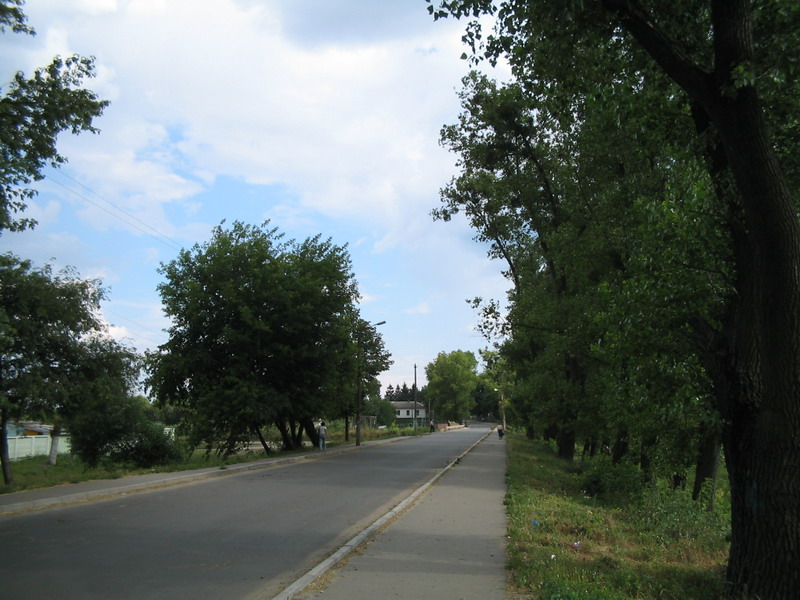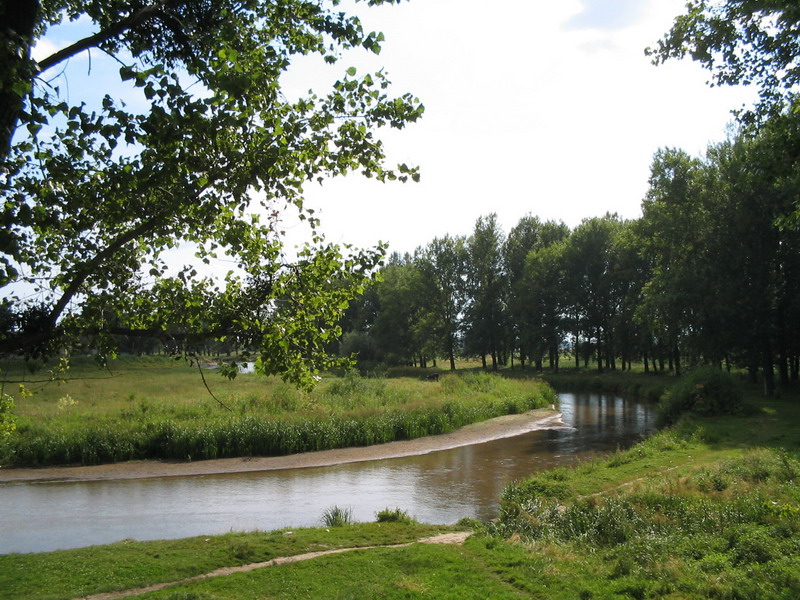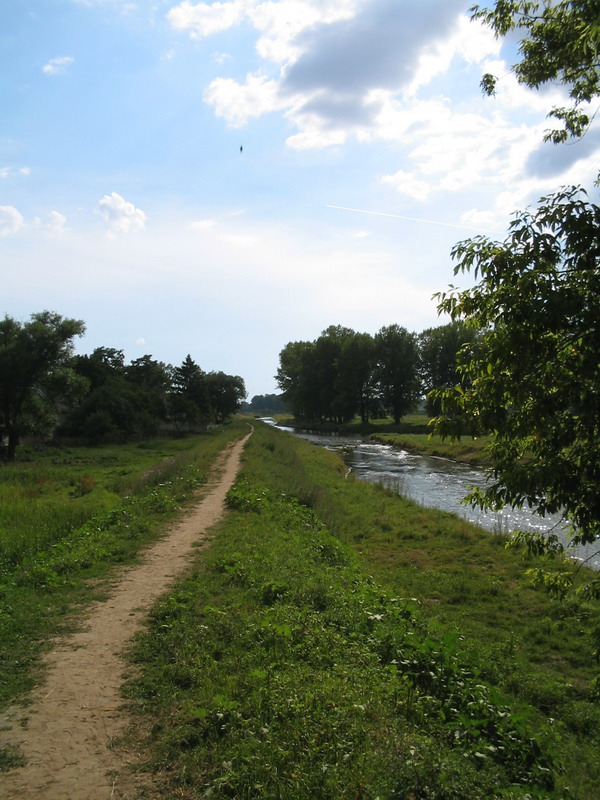 The next photos were taken during our group visit to the Castle and its museum: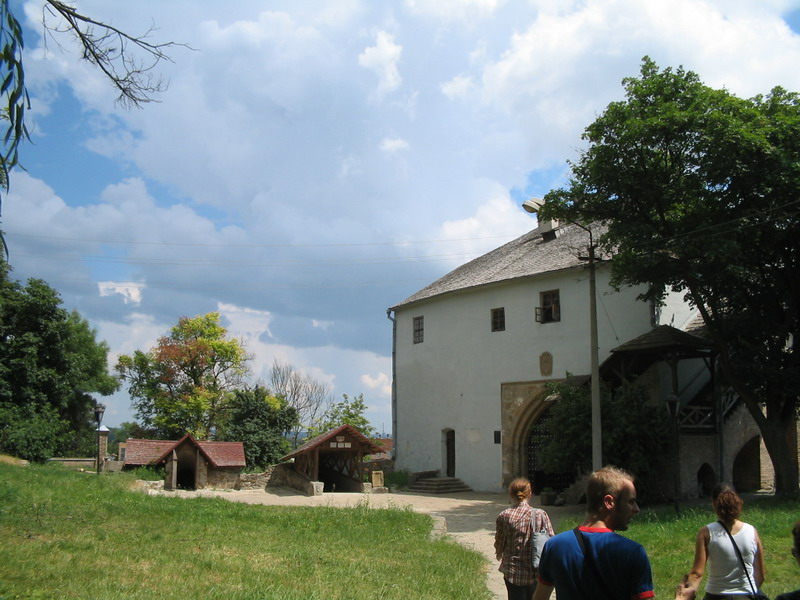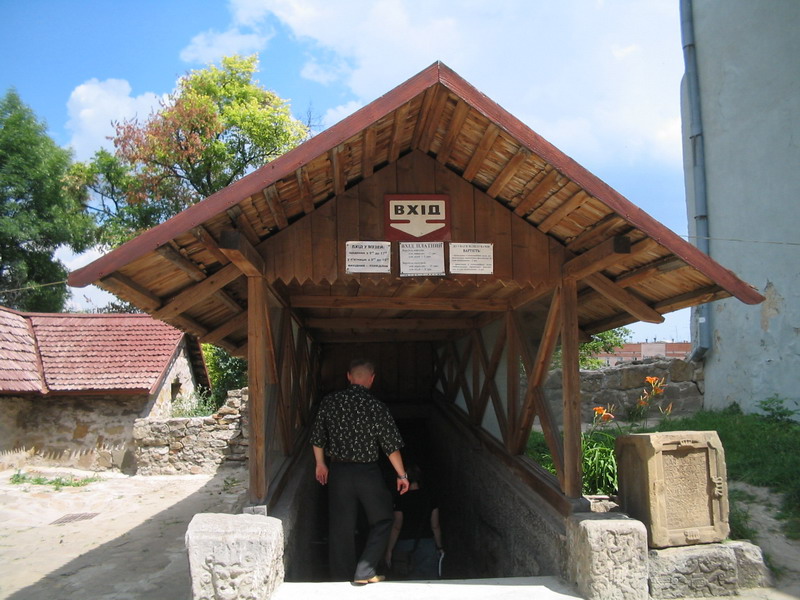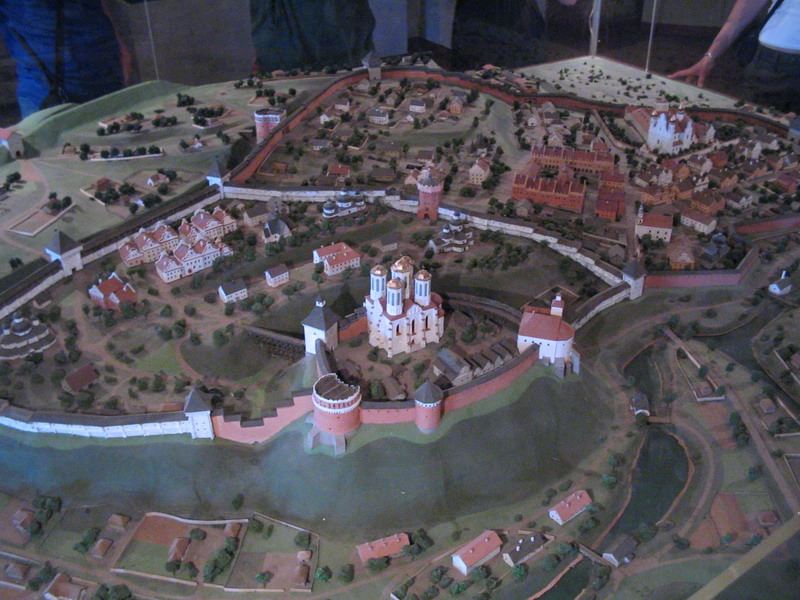 Model of what Ostroh looked like when the fortifications were at their height (16th century?).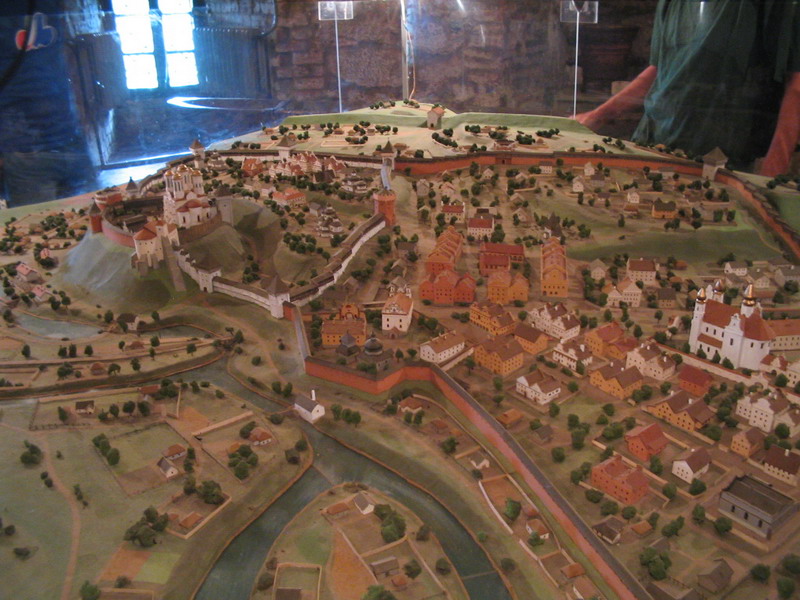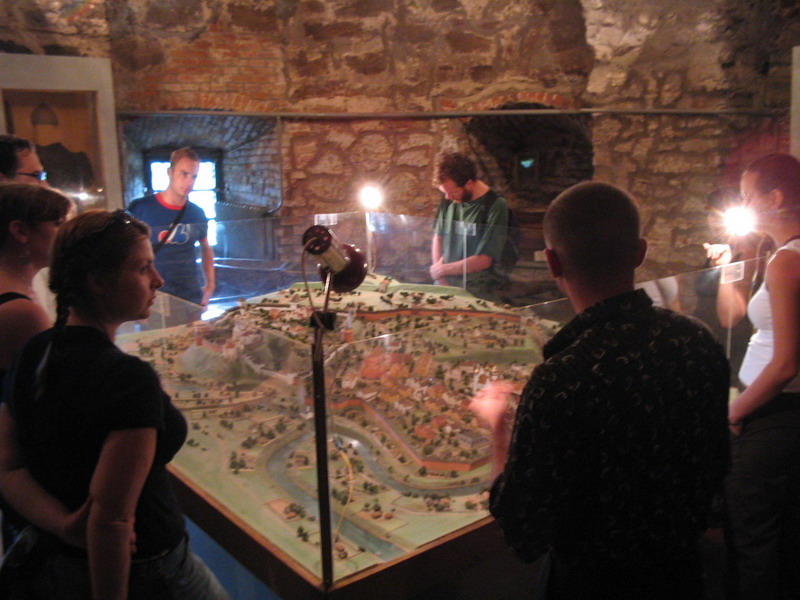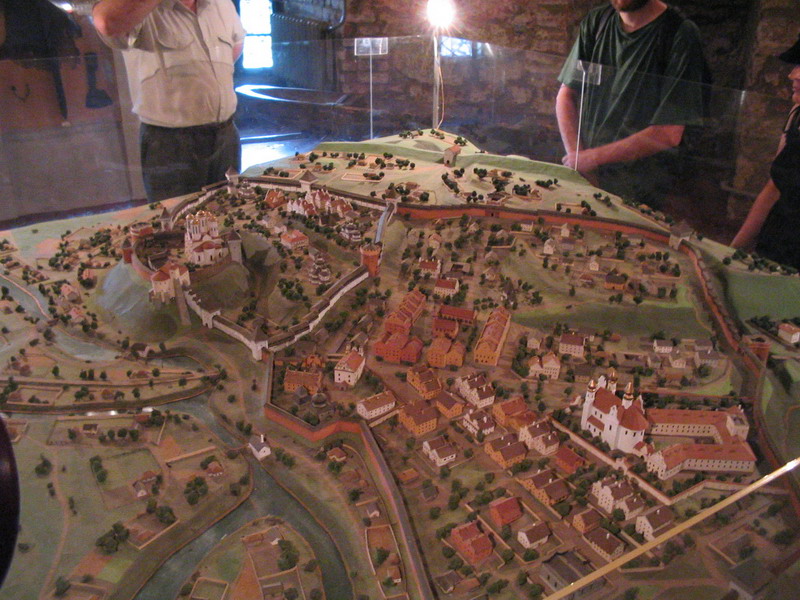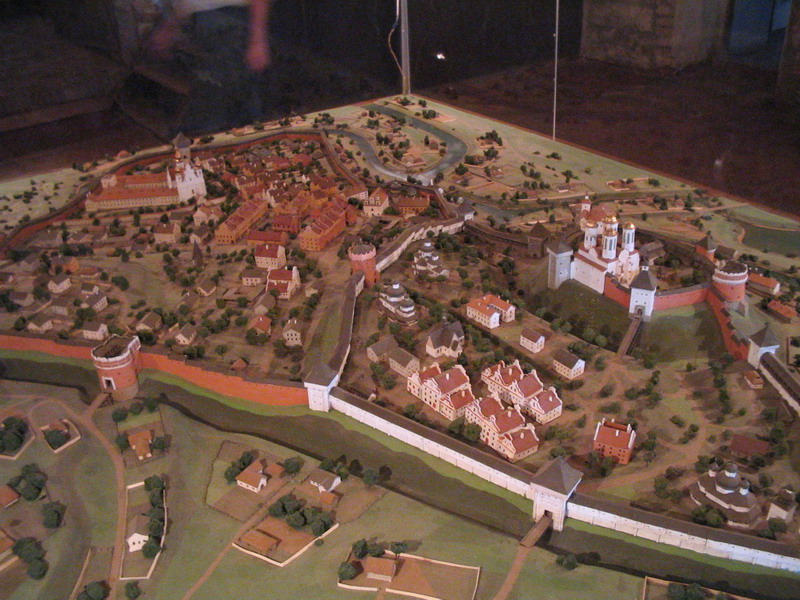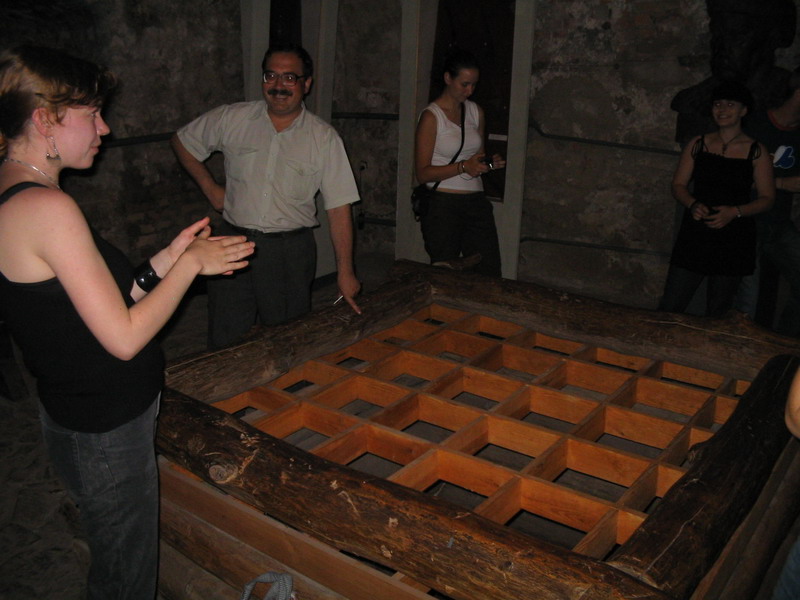 Visiting the well.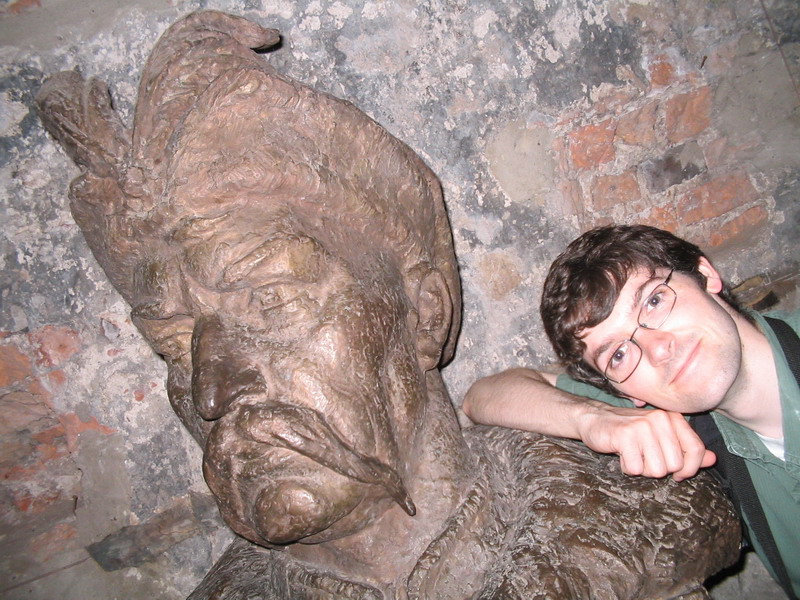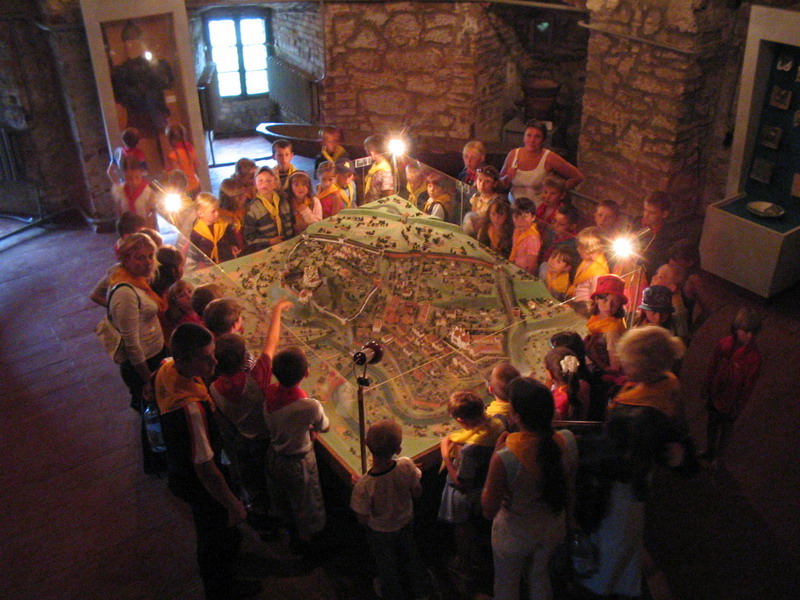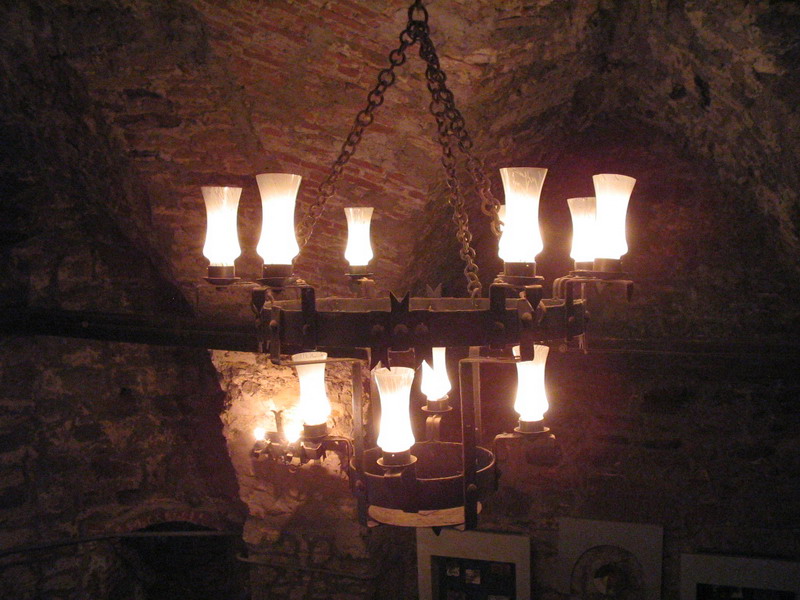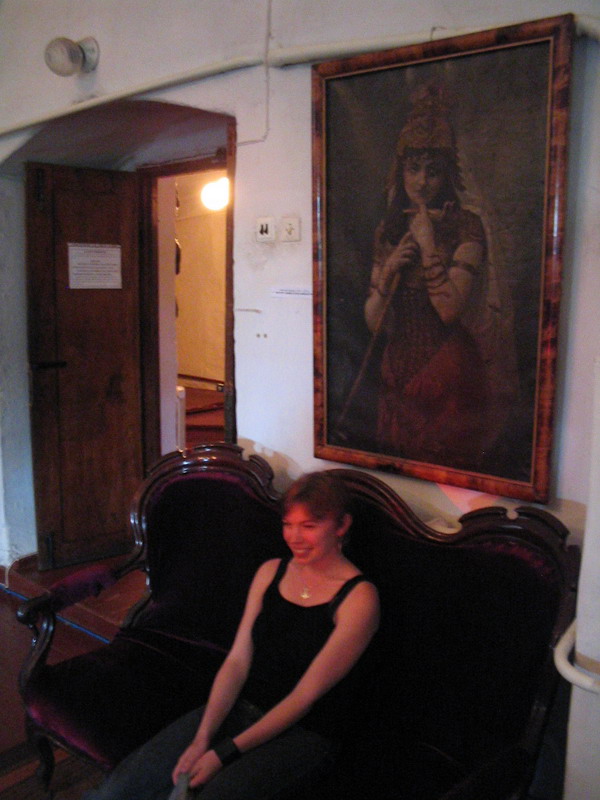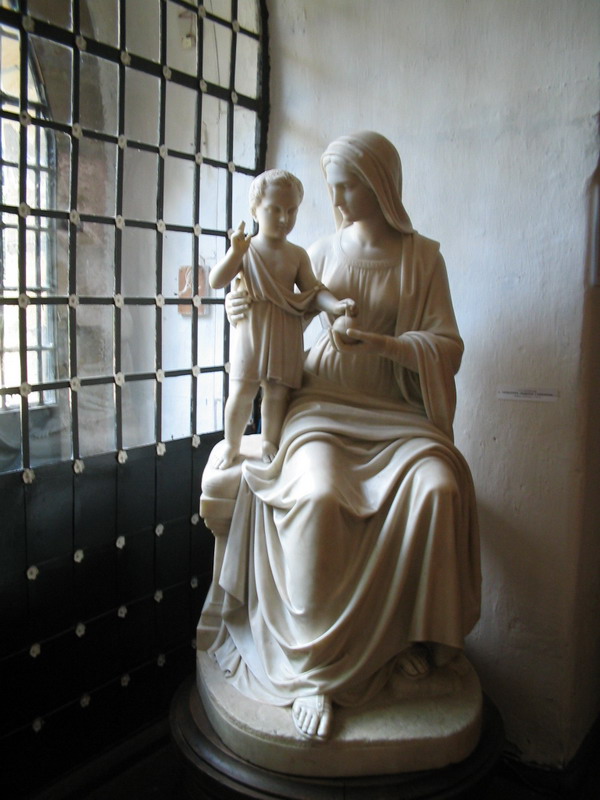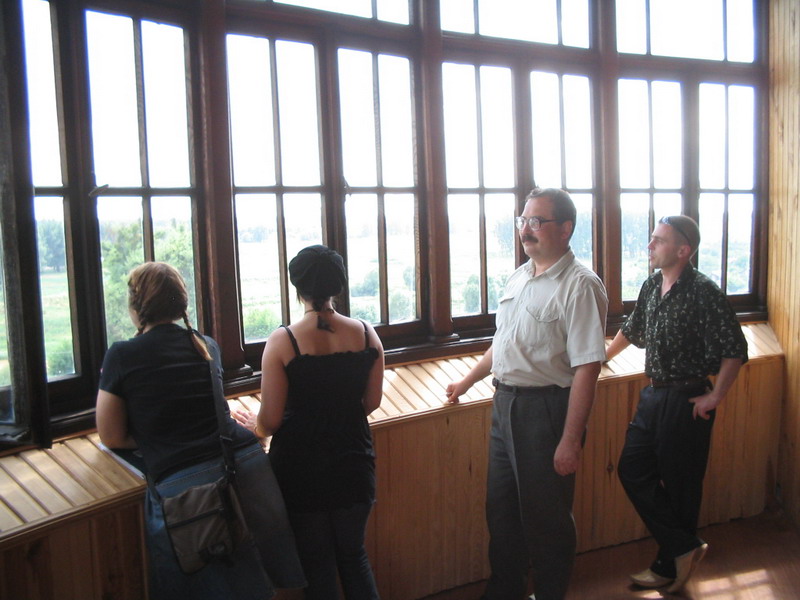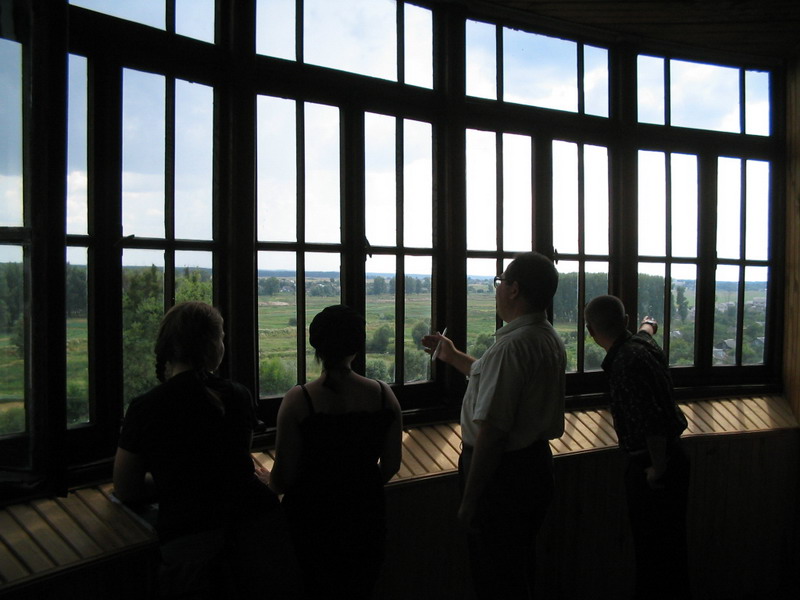 Views from the top of the tower: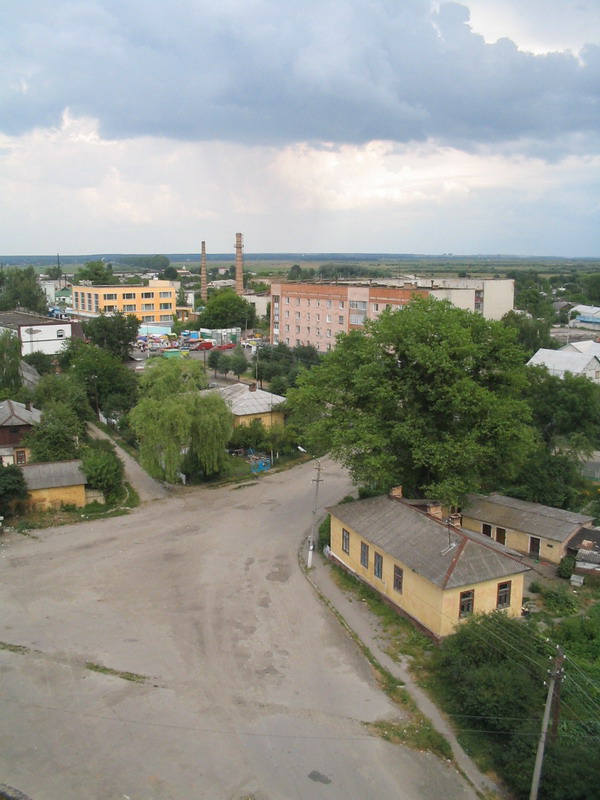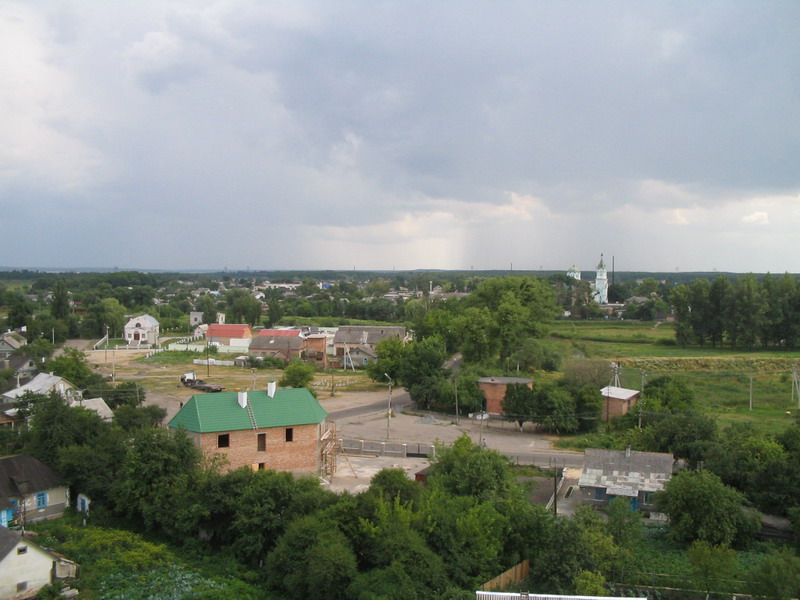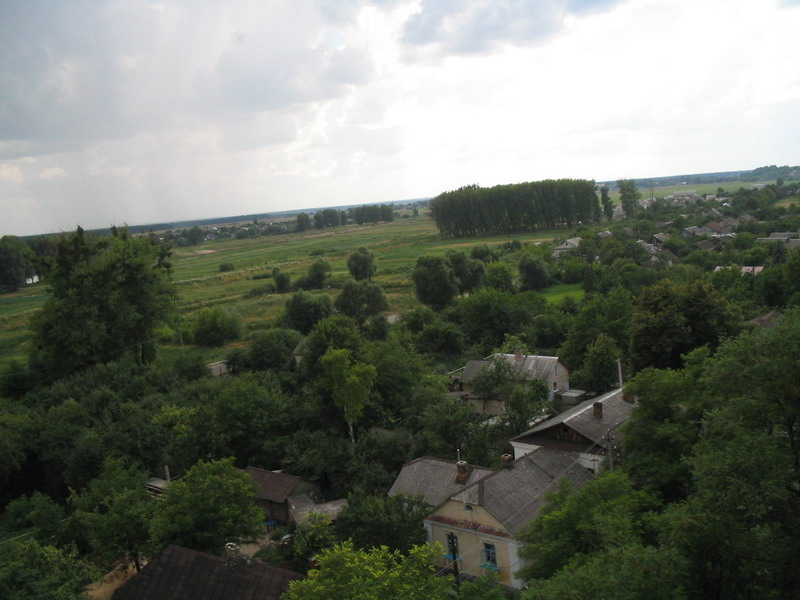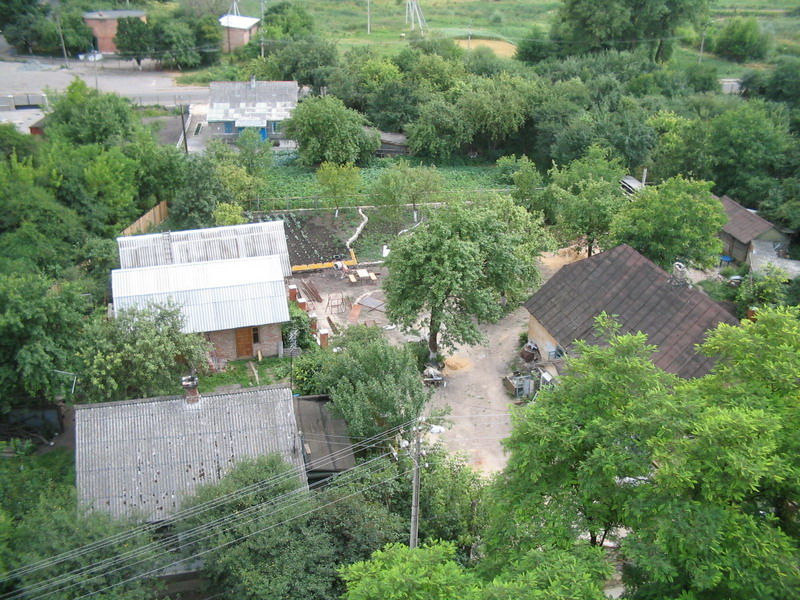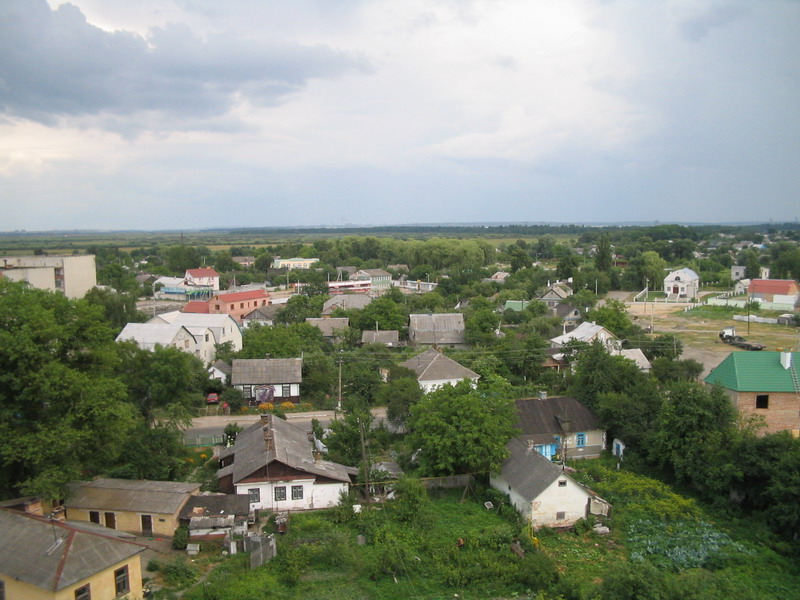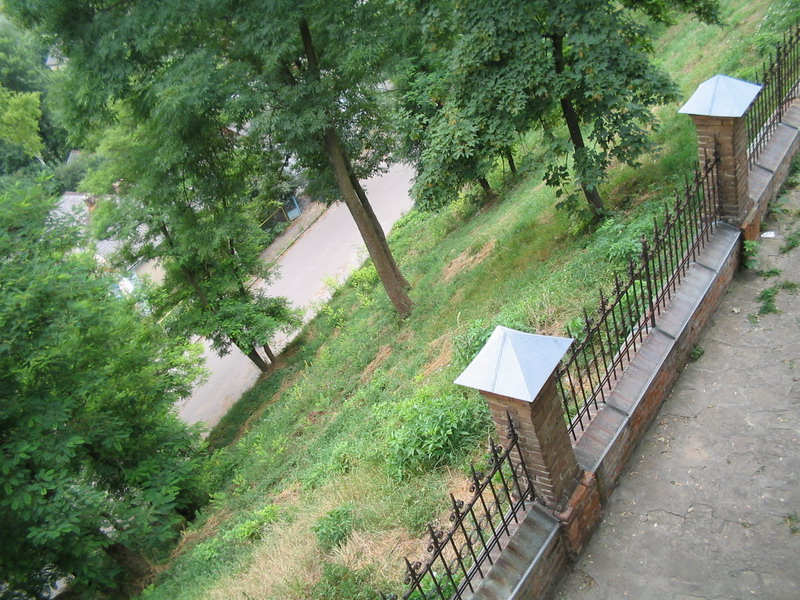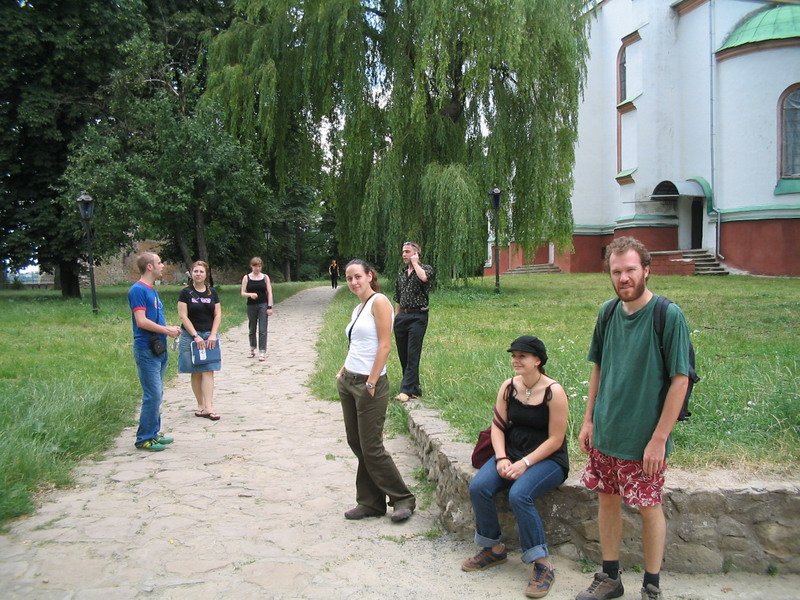 All done! Eduard, our astute Project Supervisor, (centre, with phone) plans our next move.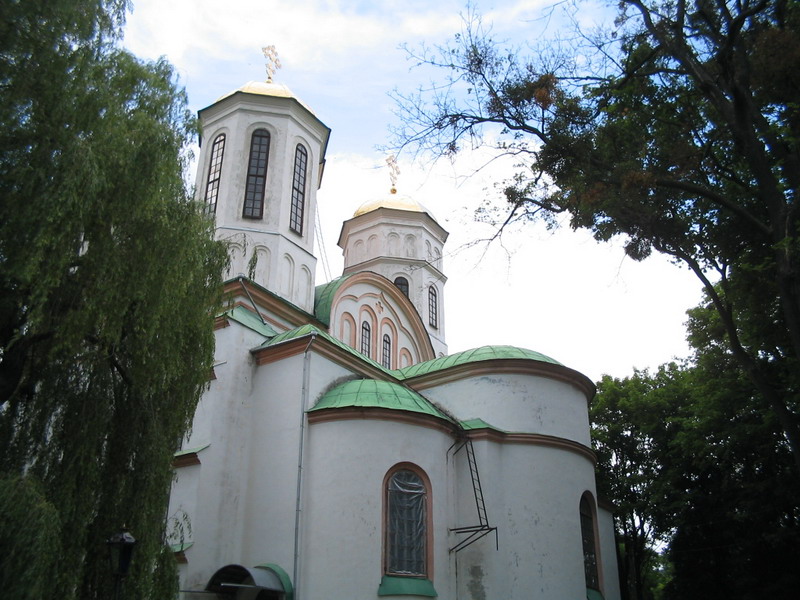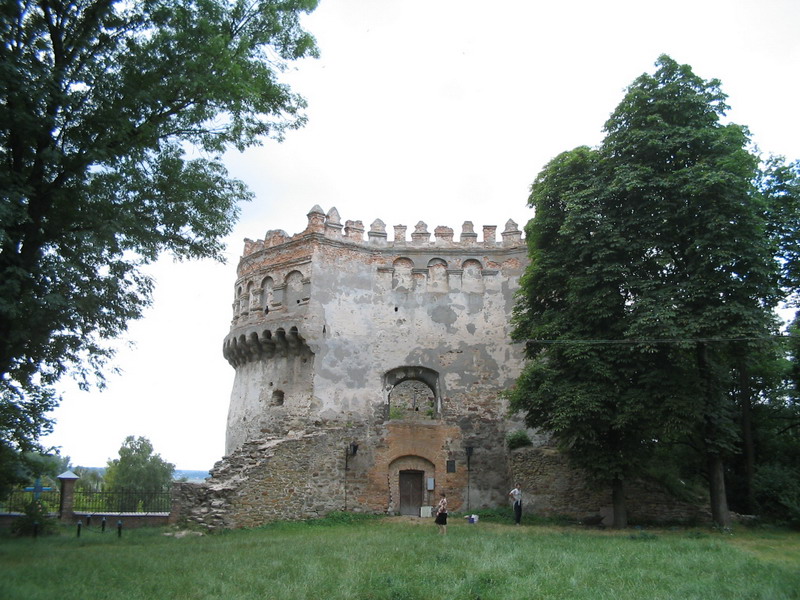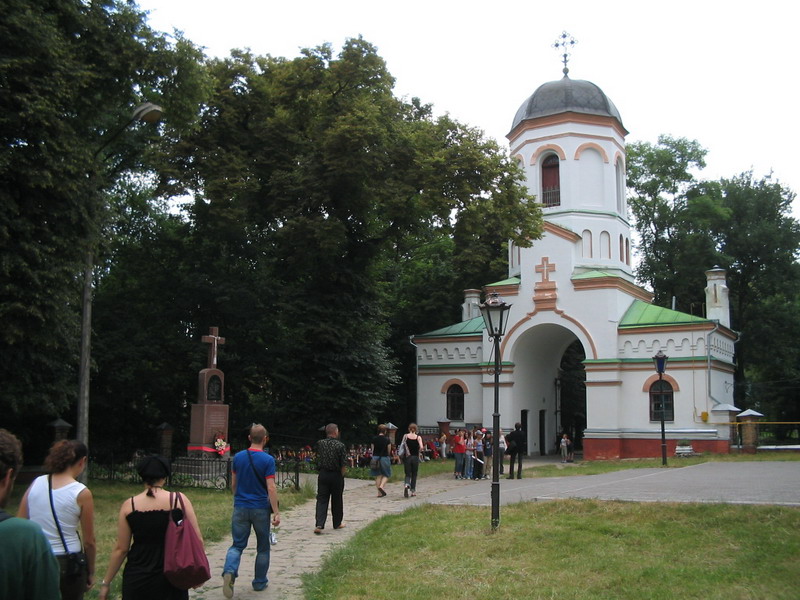 Move out!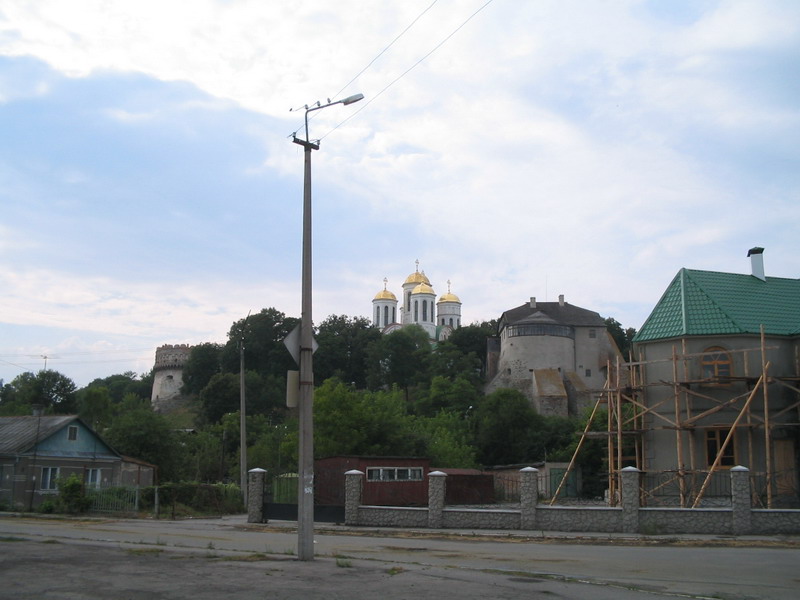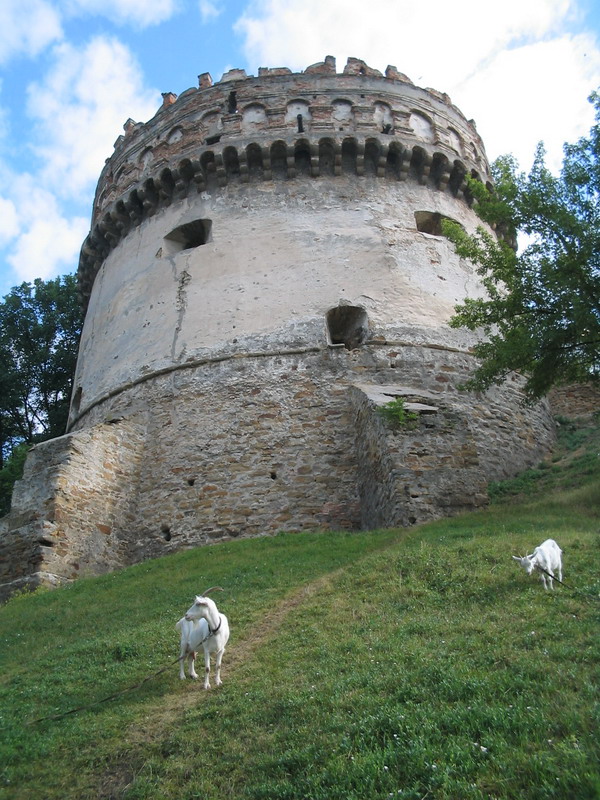 Hey! It's Frank!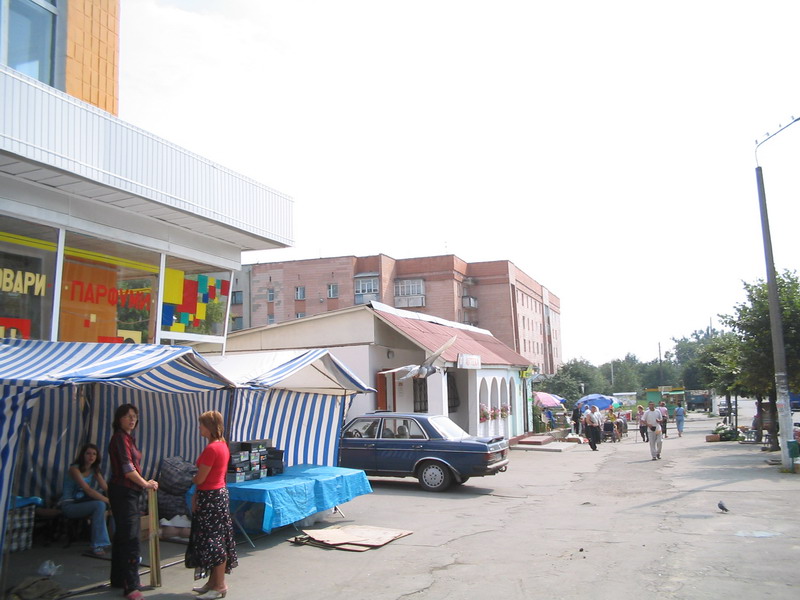 There are usually a few outdoor vendors in downtown Ostroh, but things really heat up for the weekly market. (This isn't the weekly market.)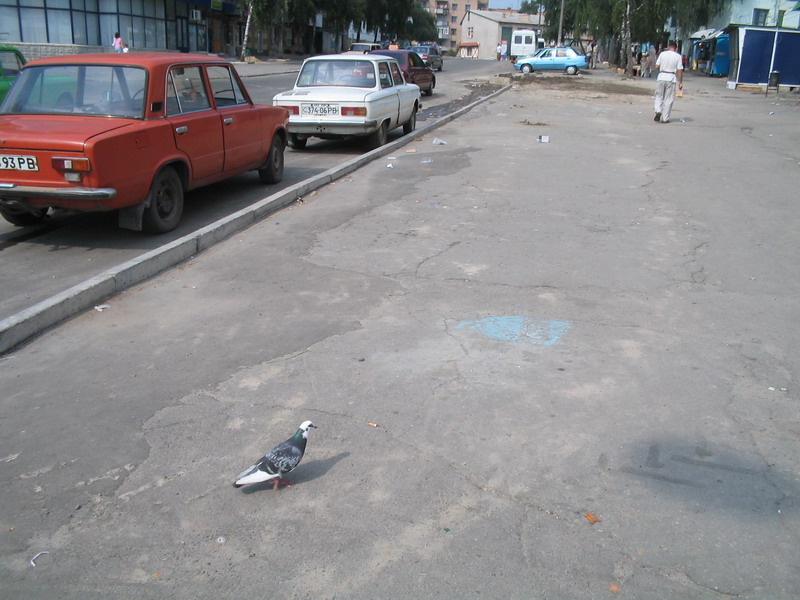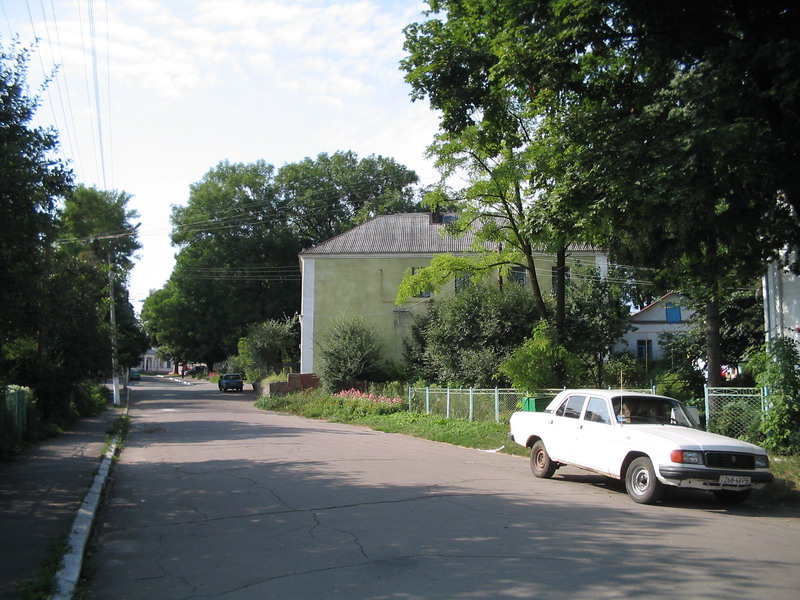 So I'm still poking around on this street taking pictures when I hear "Hey Canadian!" and Lindsay and Shelley walk up...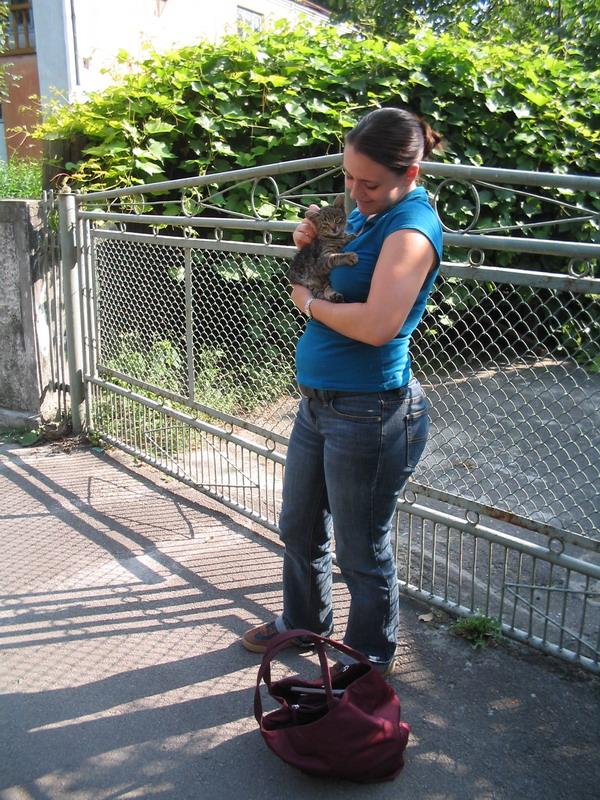 ... and they find a kitten...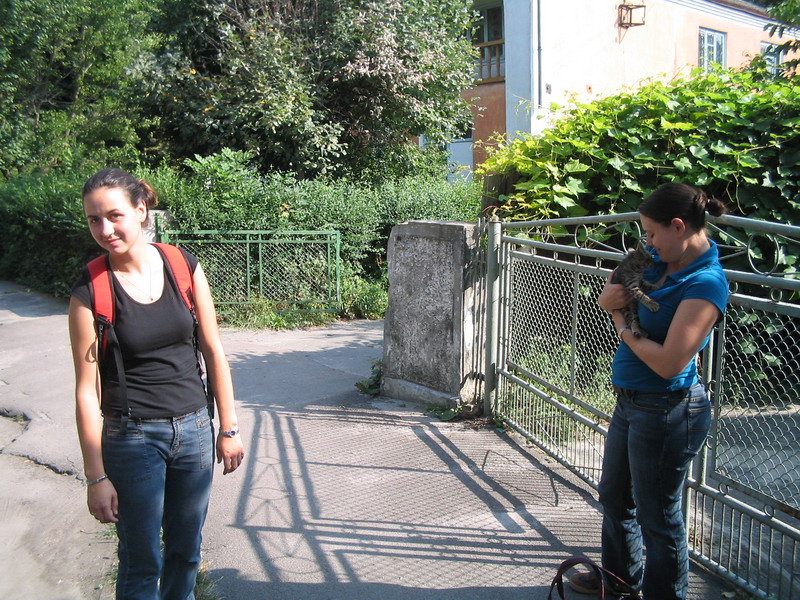 ... while Lindsay keeps a lookout.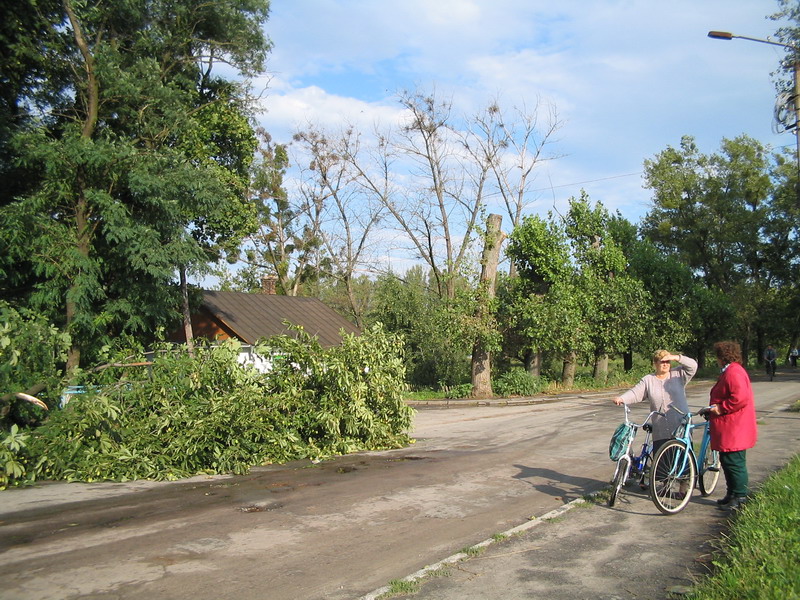 A fallen tree on my way to work. (Novy Misto)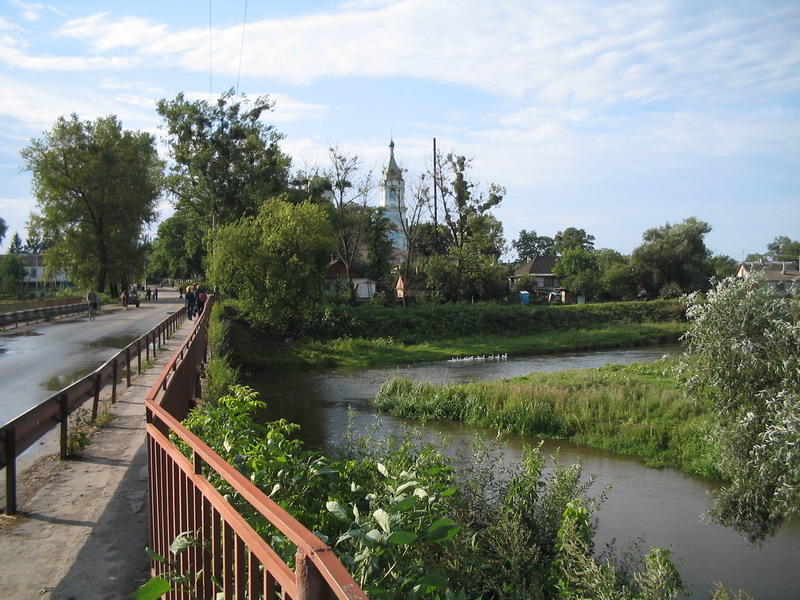 The bridge to Ostroh proper.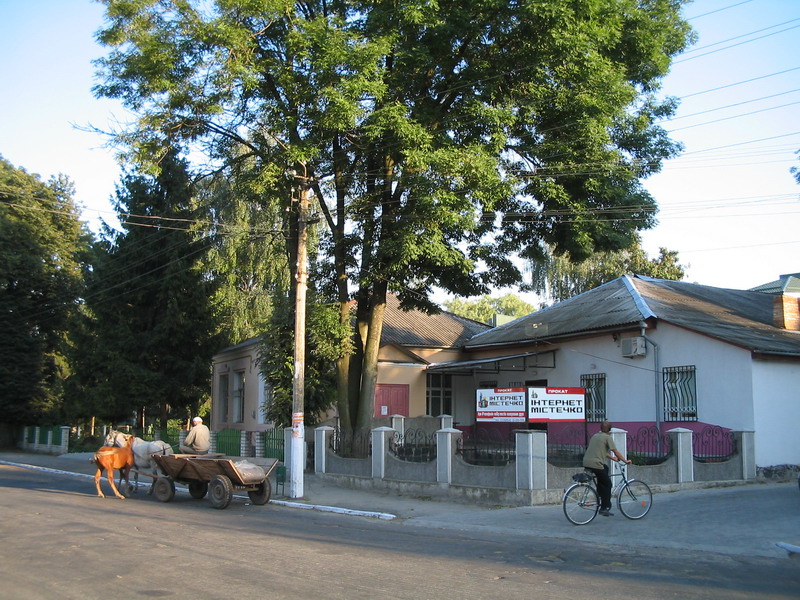 Street scene in front of the internet cafe ("Internet City"). We used this place frequently.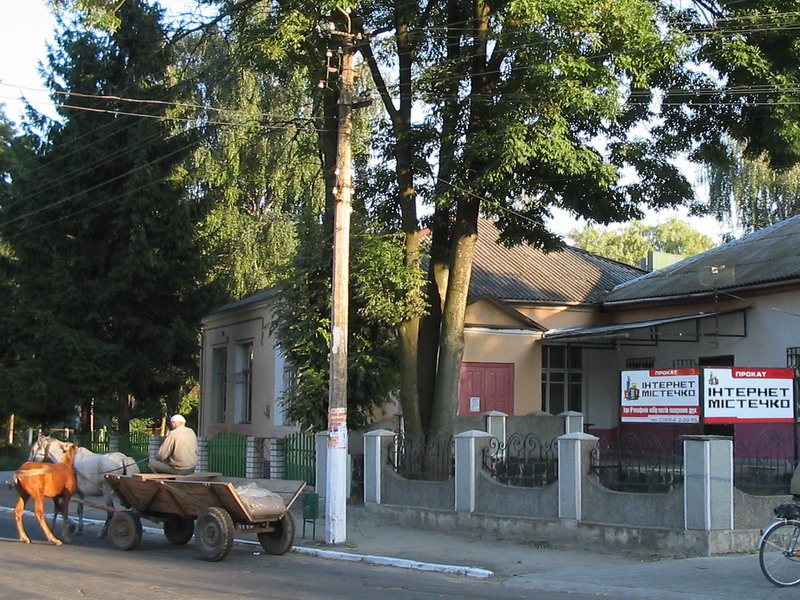 Ooomph!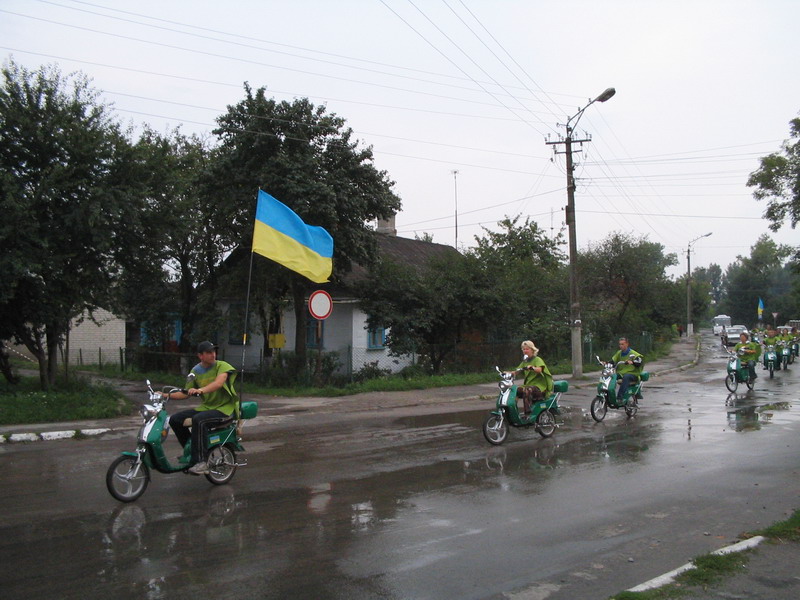 Campaigners for Viktor Yanukovych's Party of Regions. They mobilized impressively and went on to a plurality in the 2006 Parlimentary Elections.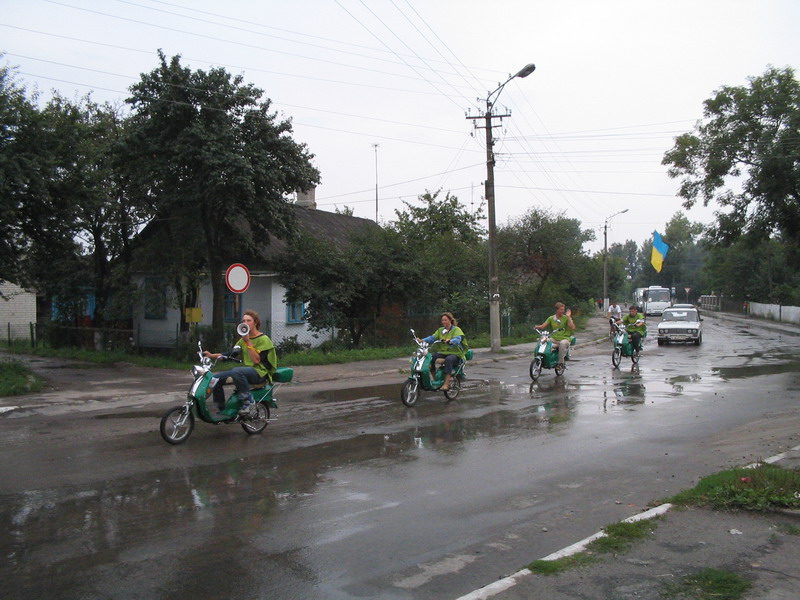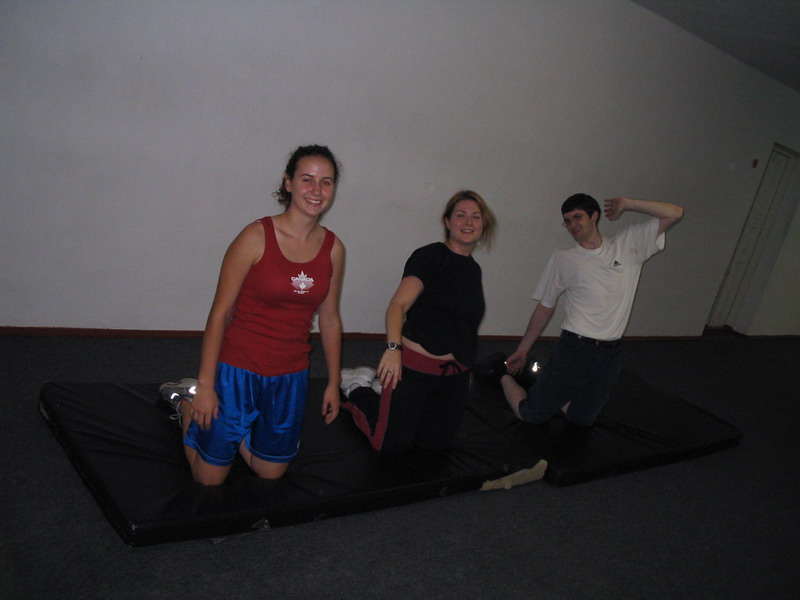 We had the opportunity to take fitness classes with one of the Academy instructors towards the end of August.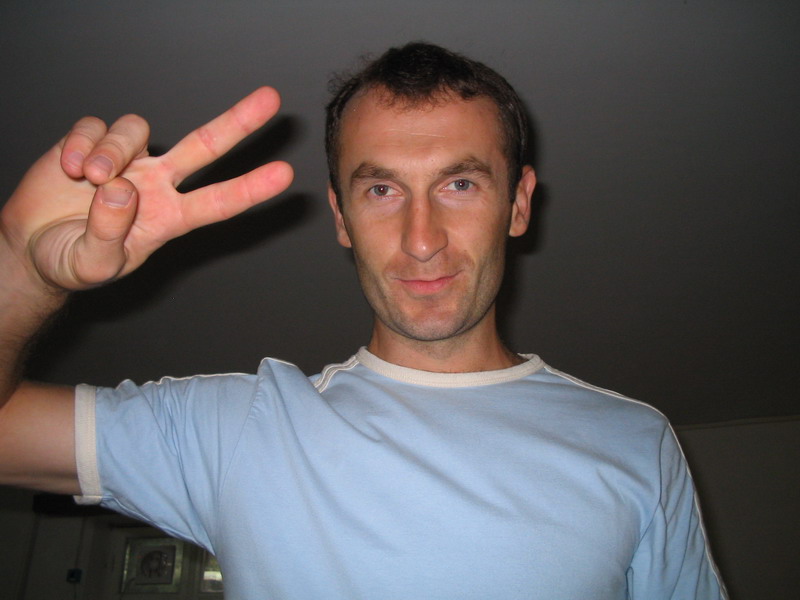 Our instructor.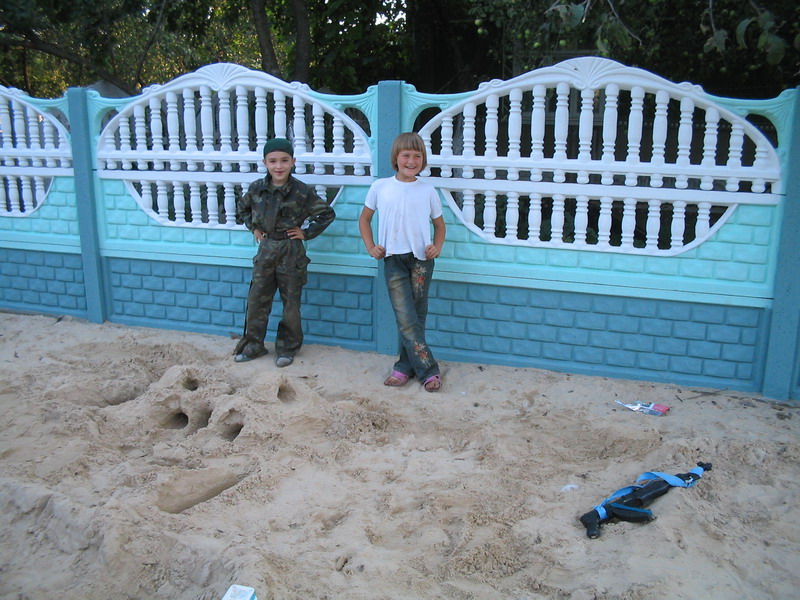 Kids playing on my street.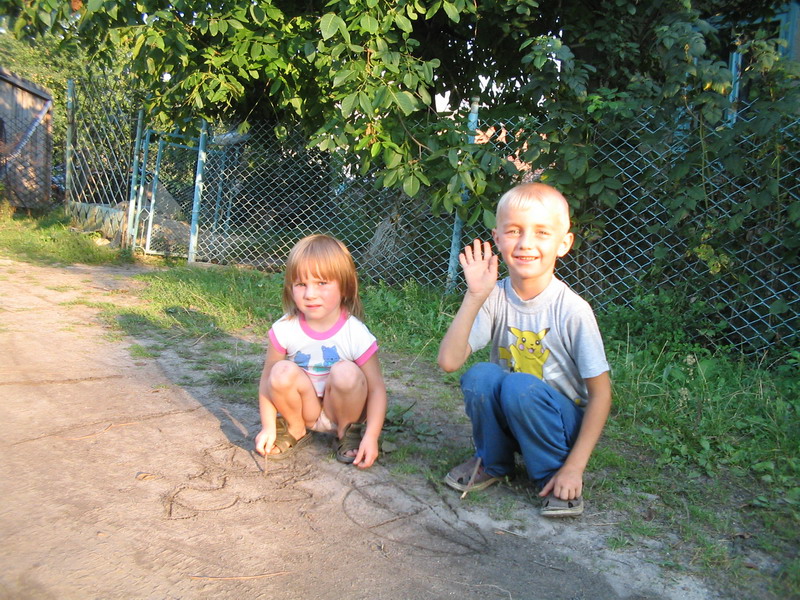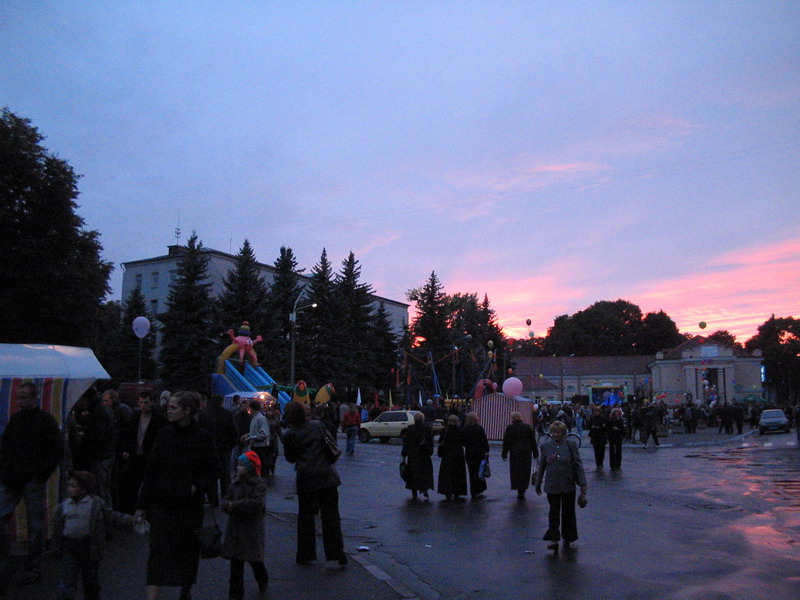 The 2005 "Ostroh Day" celebrations... (video of the concert)