return to Ukraine Canada Corps exchange, and other travels
PS21 - Buffalo
We had an hour layover in Buffalo both ways, and I went for a stroll both times, but only had my camera on the second visit.
First Visit, from the journal:
Before long, we pulled into the bus station just outside downtown Buffalo. We had an hour, so I ran into town in search of decent food. I wasn't just going to sit in the bus station the whole time, and I certainly wasn't going to eat a saran-wrapped sandwich and spend the rest of the way to NYC groaning with indigestion.
One thing I couldn't understand was why the security guards at the Bank of America building were gazing at me like a dog following a tennis match. I guess it's good policy, but it felt kind of strange. All I wanted was to use the bank machine.
I had a hot tuna salad toasted sandwich made and hot-footed it back to bus station with ten minutes to spare, having gotten much further away from said station than I'd meant to (which was all for the good). I found a place in the line for re-boarding.
We were getting a new driver in Buffalo, and at first I was really impressed with him. He checked, double-checked, tri-… and nontuple-checked his mirrors. I mean, this guy really cared about doing things by the book, which often seems like a good idea to me in matters of safety. He finally came into the gate to check our tickets. I didn't get off on the right foot with him, sad to say. I had a minor ticket issue (or so I thought) – part of it was prematurely detached by the Toronto driver. And of course it says "void if detached," so I felt a brief explanation was called for. He kind of ignored me and then took away the remaining two segments. That confused me a little, so I opened my mouth to ask-
"I know what I'm doing, goodbye!"
Fair enough. So we left Buffalo, but as we were heading to the Thruway, we got what had to be the wackiest safety and regulations lecture most of us had ever heard. On the subject of drinking or smoking in the bus washrooms:
"If you gotta go, go with a friend, 'cause I'd hate to leave you all alone on the side of the highway."
Also, he was adamant about cell phone ringers being off, and about keeping the conversations short and sweet. We found this all quite amusing, and it was certainly a reasonable request, as were the others that, if we followed them, meant that we wouldn't "meet a friendly state trooper."
So naturally, someone's phone goes off at the next exit.
"I see there's someone on this bus who doesn't understand English! Don't misunderstand me, I WILL turn this bus around…"
Nervous laughter ensues.
Second Visit: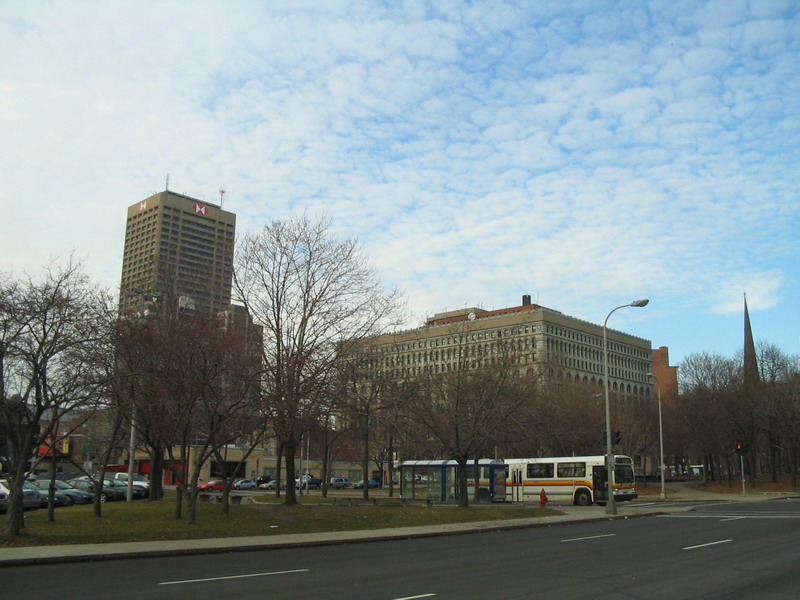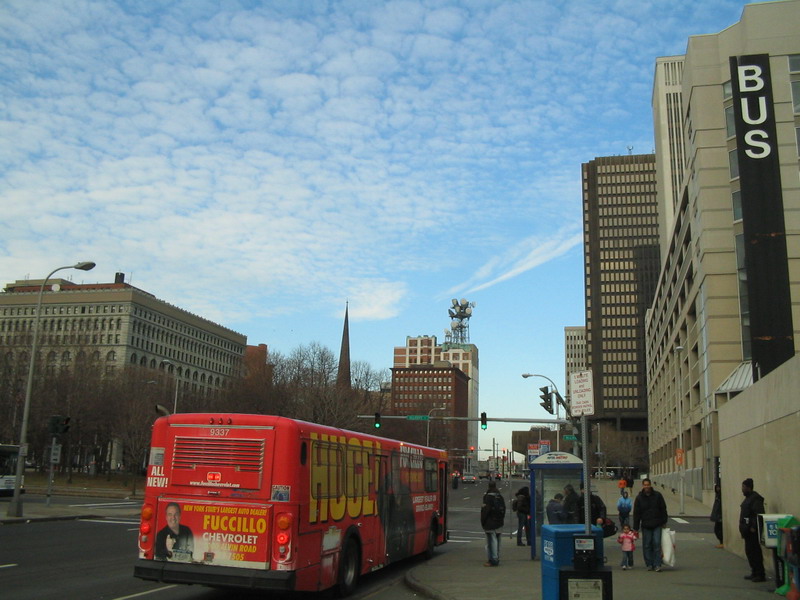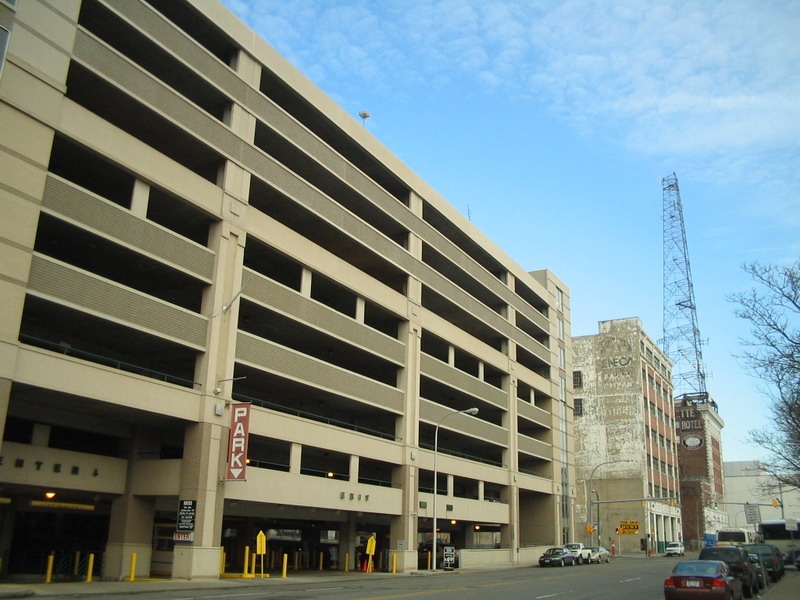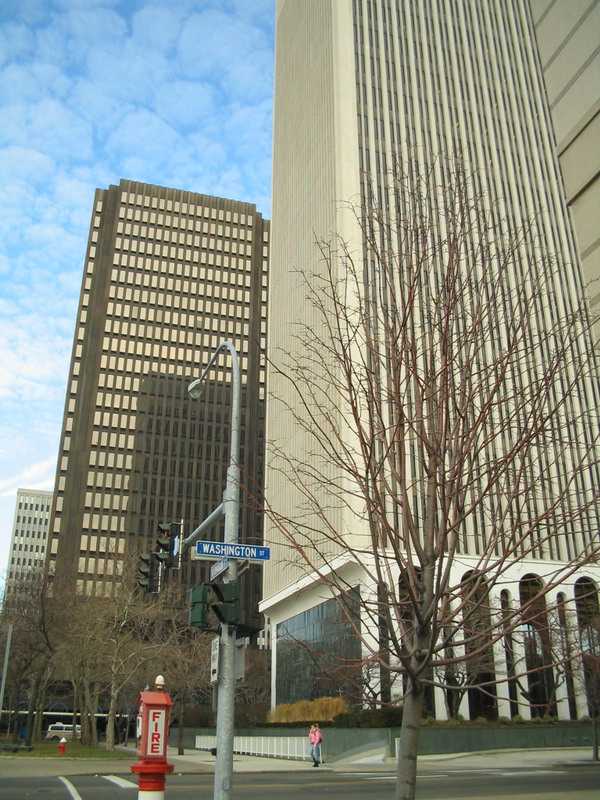 Foreground: One M & T Plaza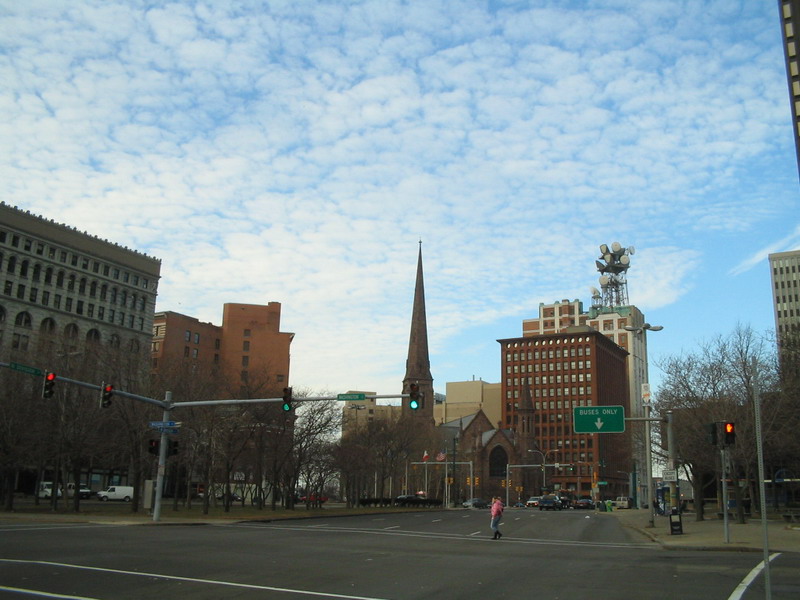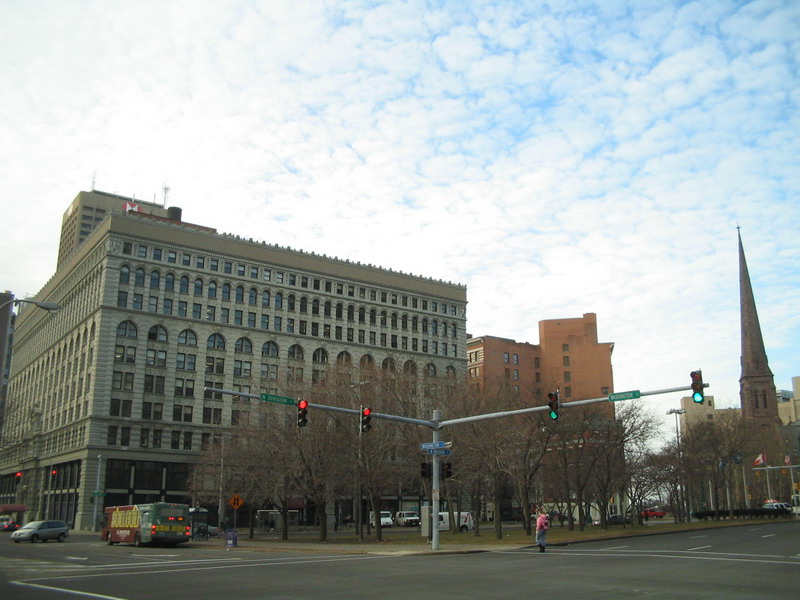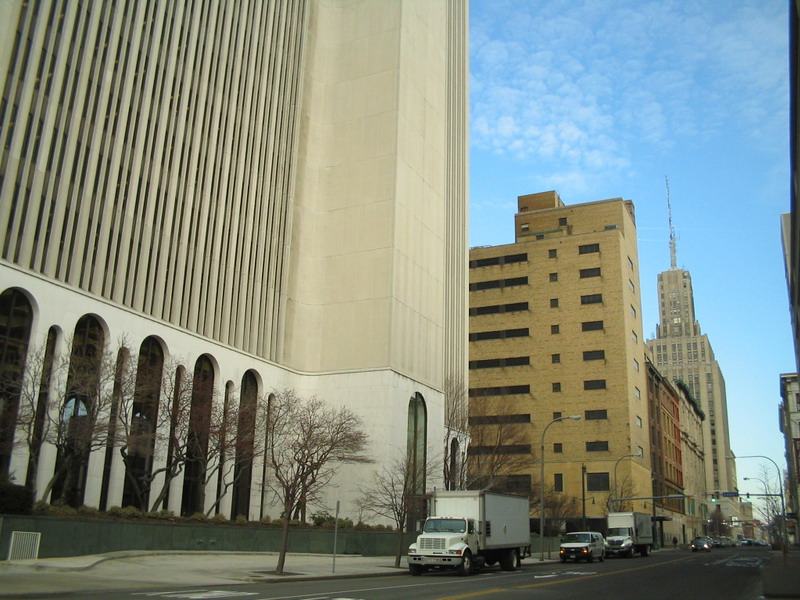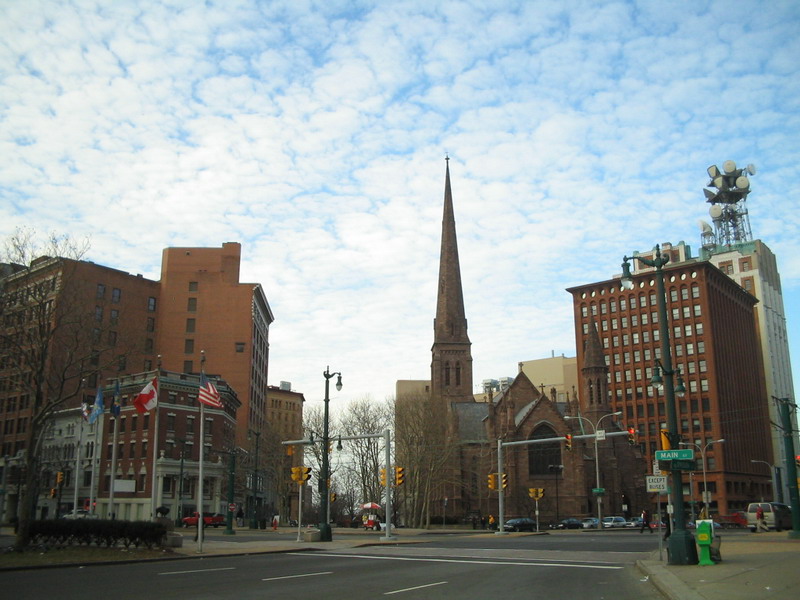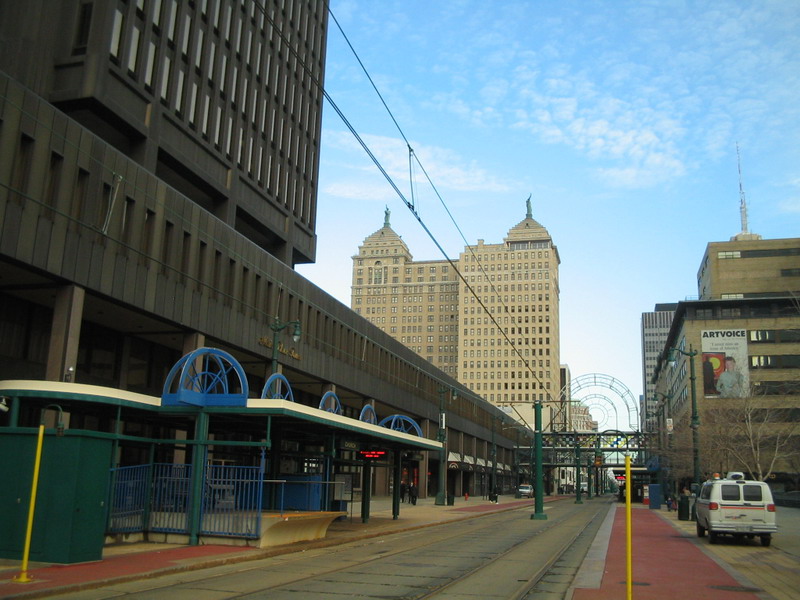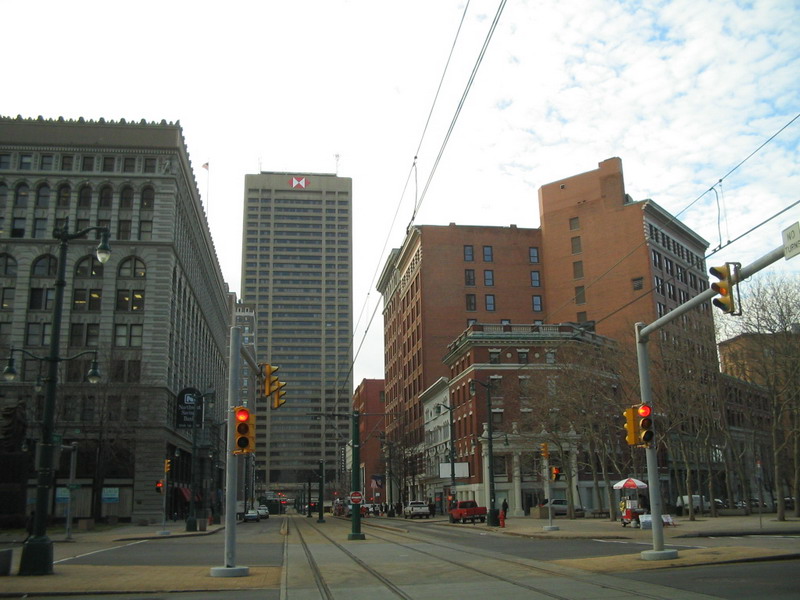 Background: One HSBC Center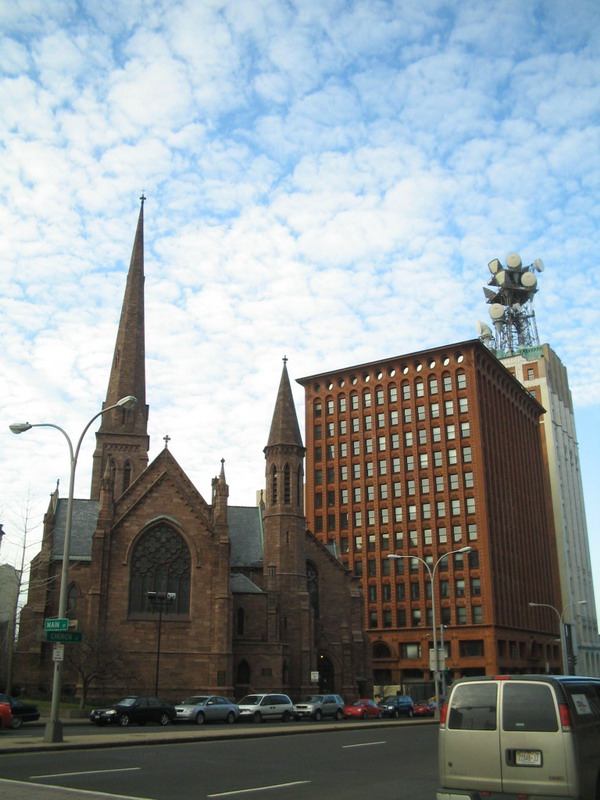 Left: St Paul's Episcopal Cathedral Right: Guaranty Building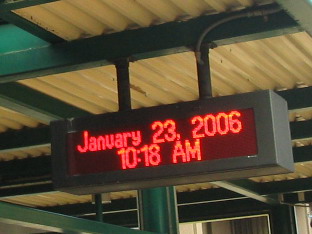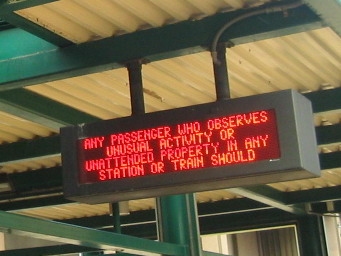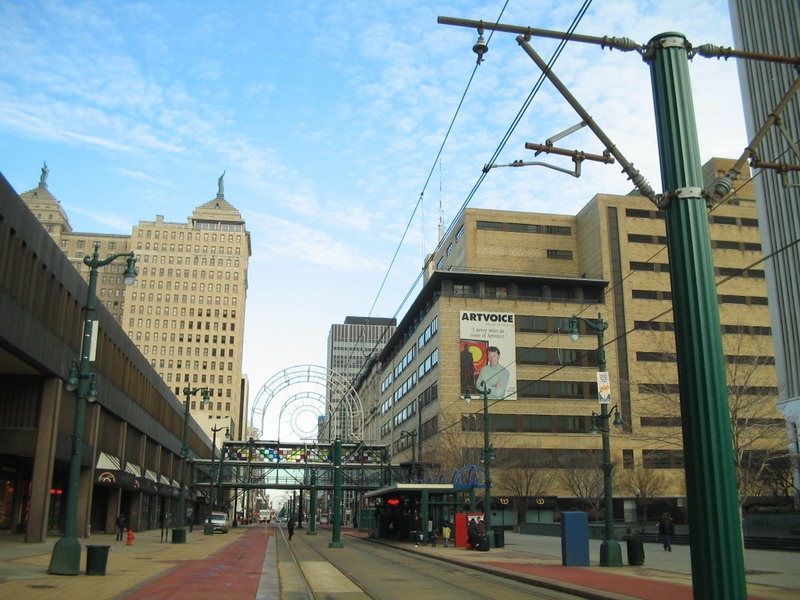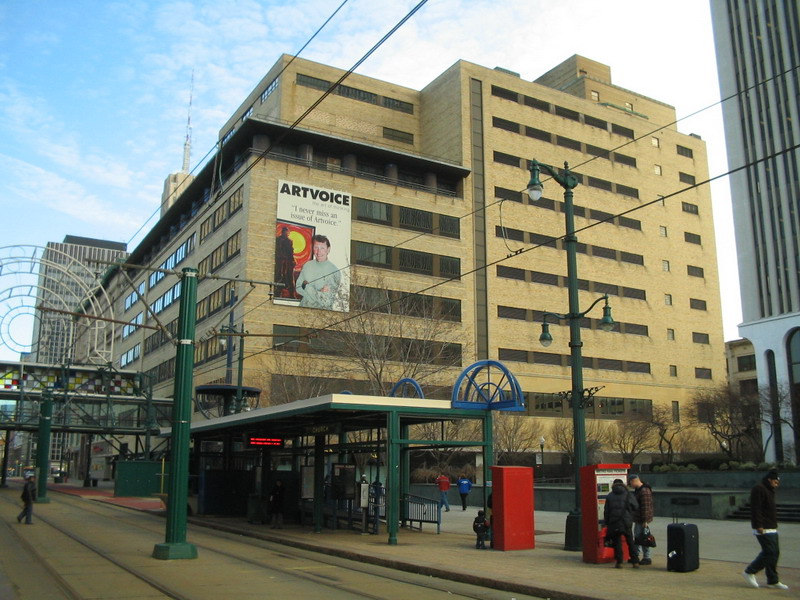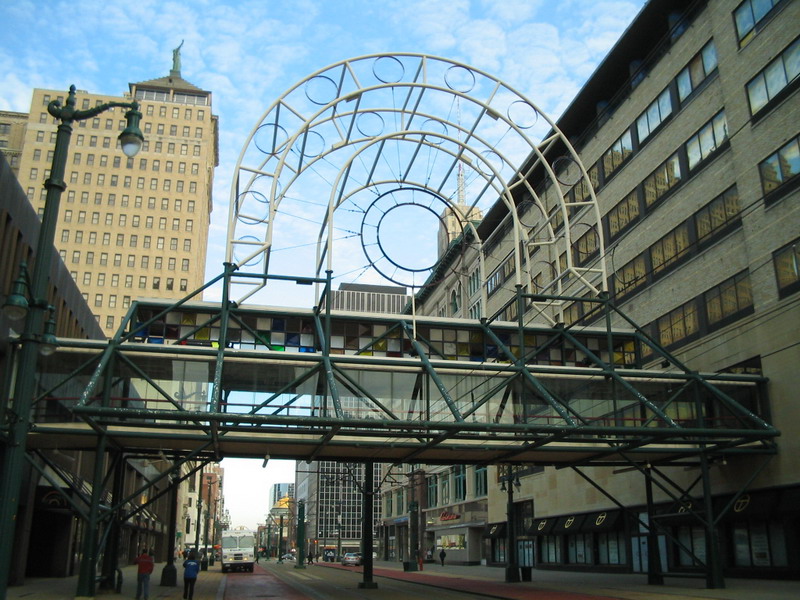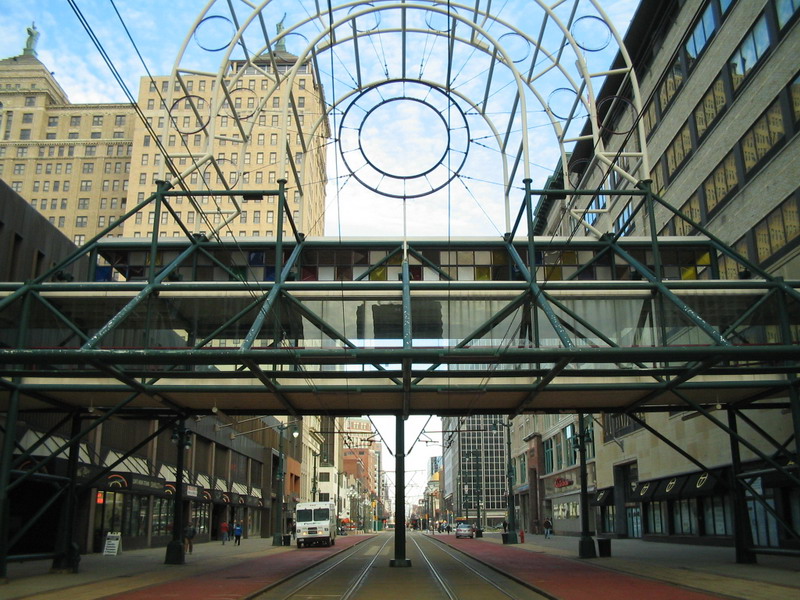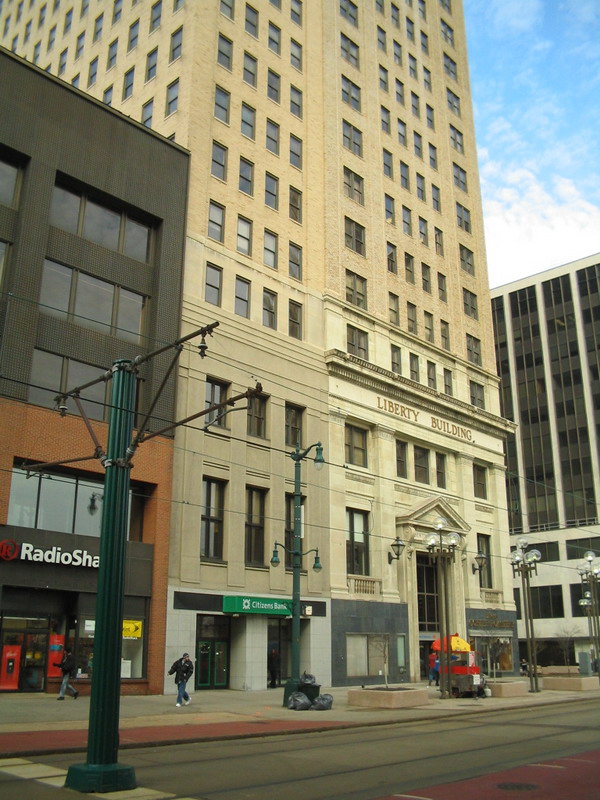 The Liberty Building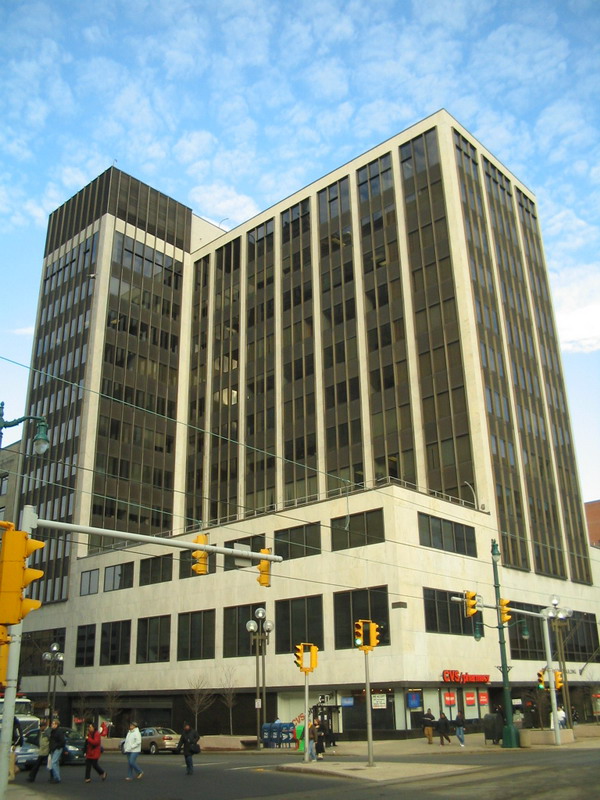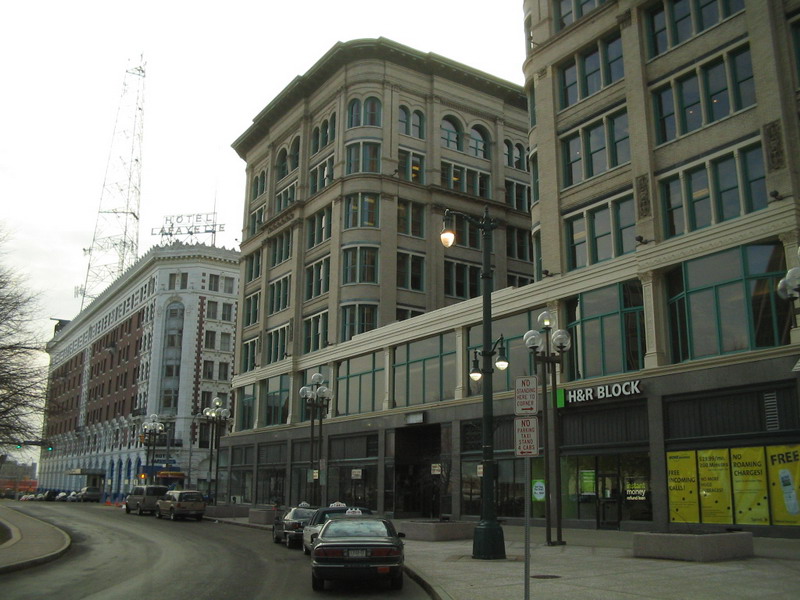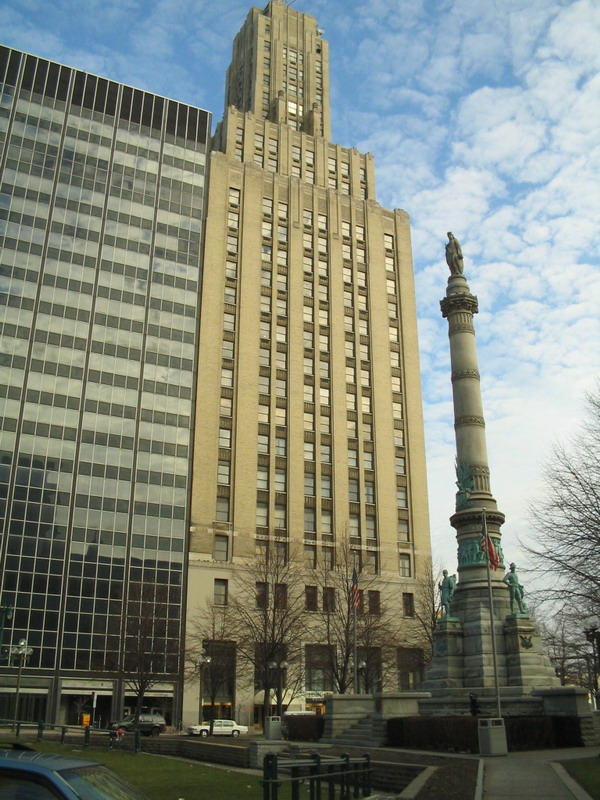 Soldiers & Sailors Monument, Lafayette Square
Next stop: Toronto, again...