return to Ukraine Canada Corps exchange, and other travels
PS21 - Warsaw
December 28th, 2005: Poland trip - Day 1: Rivne to Warsaw
After an epic journey, and an at-times amusing, at-times disconcerting border crossing, I arrived in Warsaw:
"I was awake for the final drive up the main street in Warsaw, which was a good thing because a "24-hour cybercafe" caught my eye. I'm here right now, as you know. Besides that, I was simply in awe of the billboards, the lights, the buildings, the bridges, and everything so familiar and yet so different. I love this city. And, just like last time, it was in the midst of a blizzard. Snow was blowing everywhere.
"We pulled into a deserted bus station (apparently the terminal was closed between 2300 and 0500), and that was that. I stood at a bench for a few mintues, organizing my things and wondering what to do. How would I survive the night comfortably? Well, that cybercafe seemed like a good bet, since I had to blog anyway. So I followed the tracks of the bus back onto the main drag, all the while thinking, 'Tracing vanishing bus tracks in a blizzard in Warsaw at 3am! This is travel the Will Matheson Way!'
"I noticed a more congenial entrance to the terminal (where I was informed by sign of the times it would be closed... amusingly, inside was a "Non-Stop Bar"), and in front I saw two cabs. Hmm... So, for $6, I got a ride back into the centre of town. I asked him to stop as soon as I saw the cybercafe sign.
"I paid the driver, got out, and went down the stairs underneath the street so I could walk underneath it to the side where I saw that promising sign. I soon realized I was in the train station. What luck! Now I don't even have to go anyplace else when I want to leave for Czarek's!"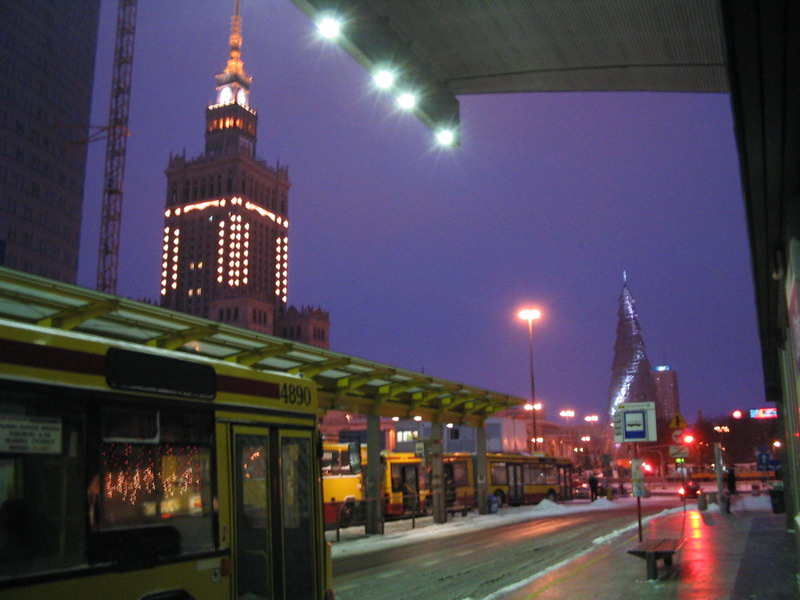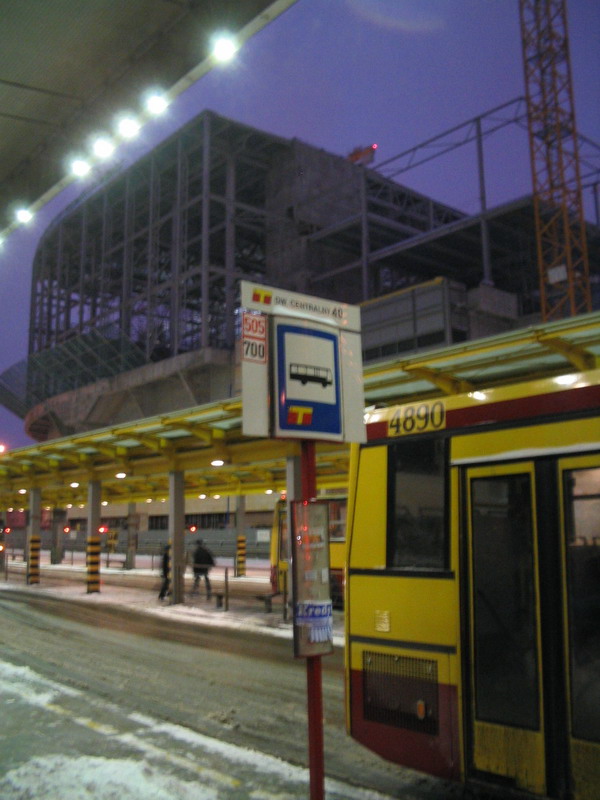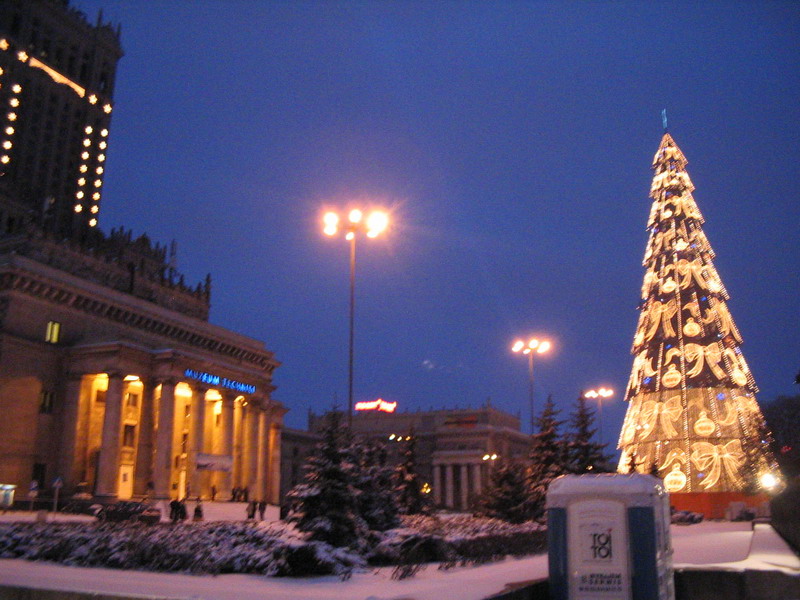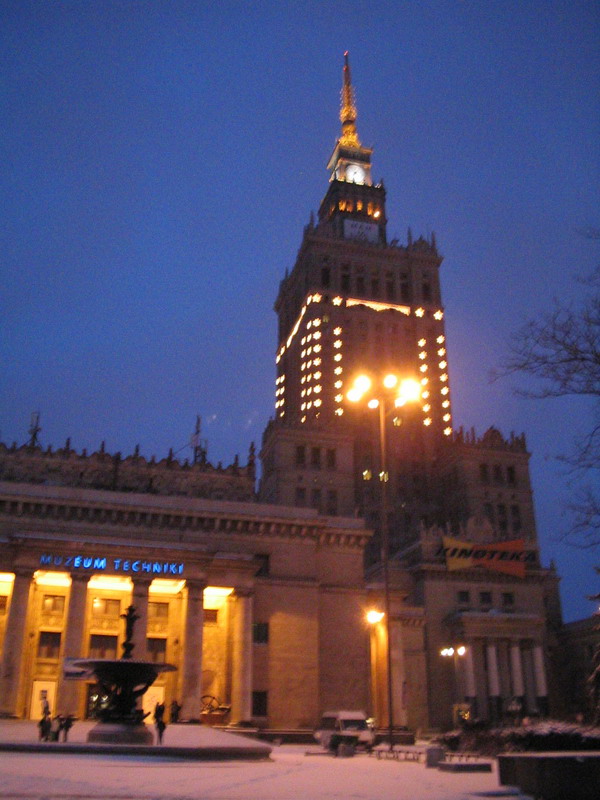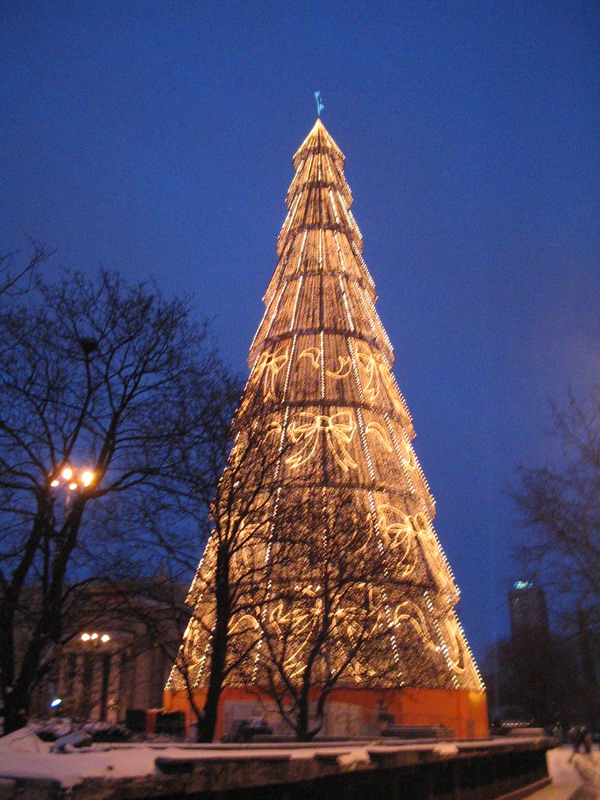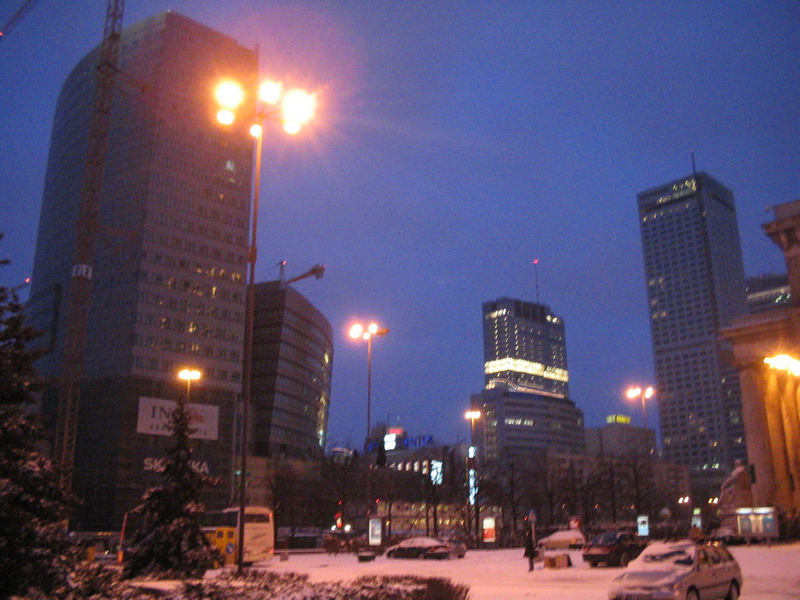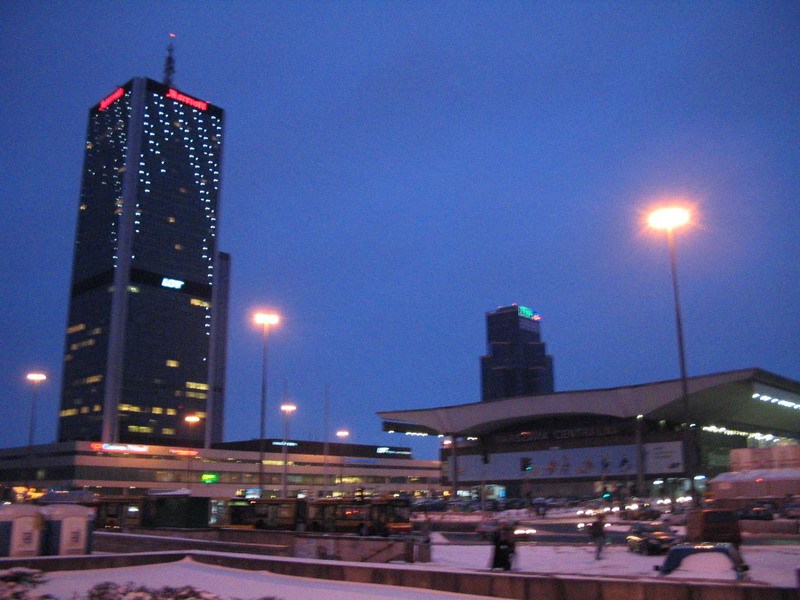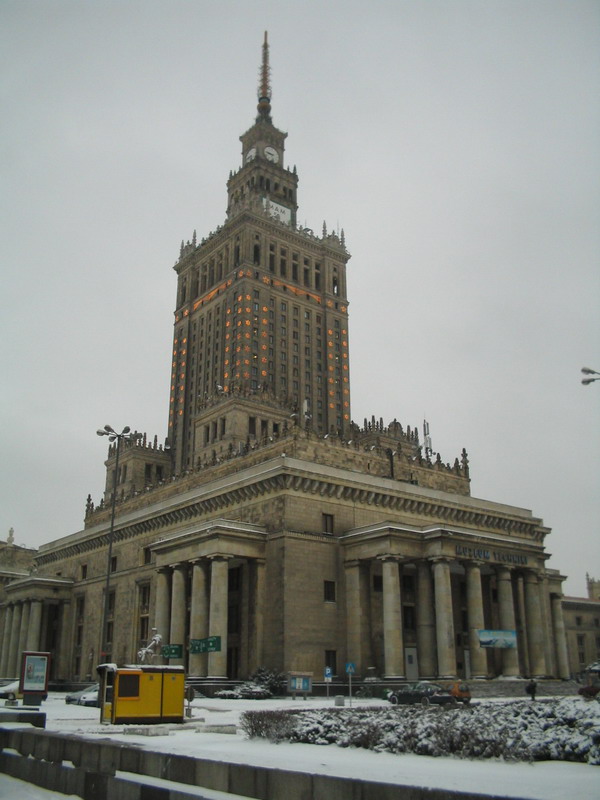 The Museum of Technology, with the Palace of Culture, Poland's tallest building, in the background.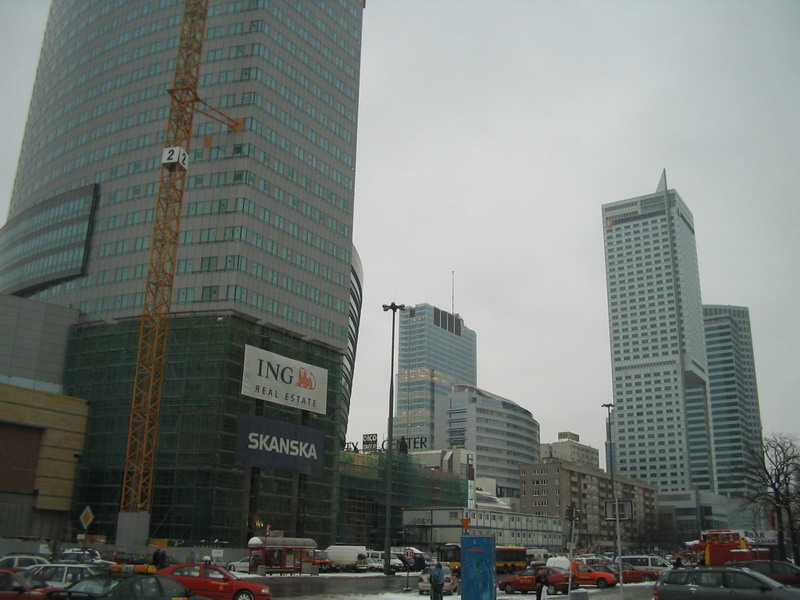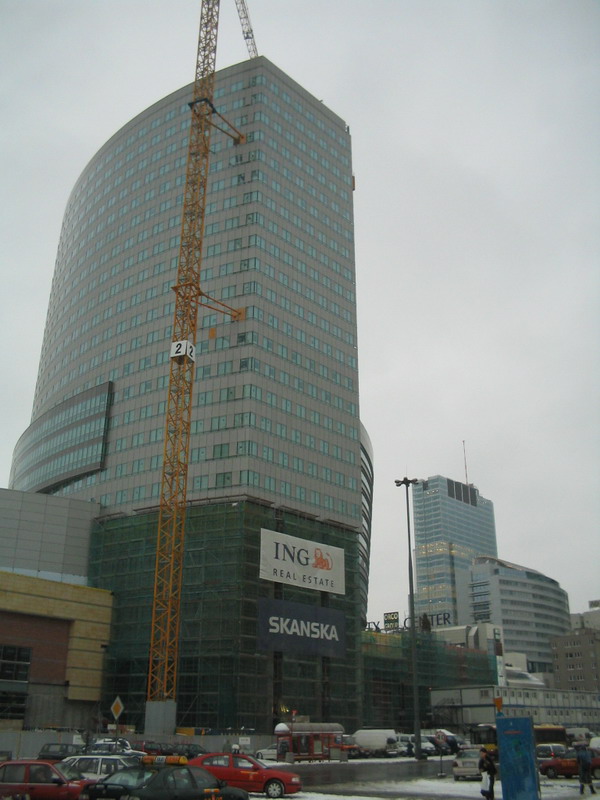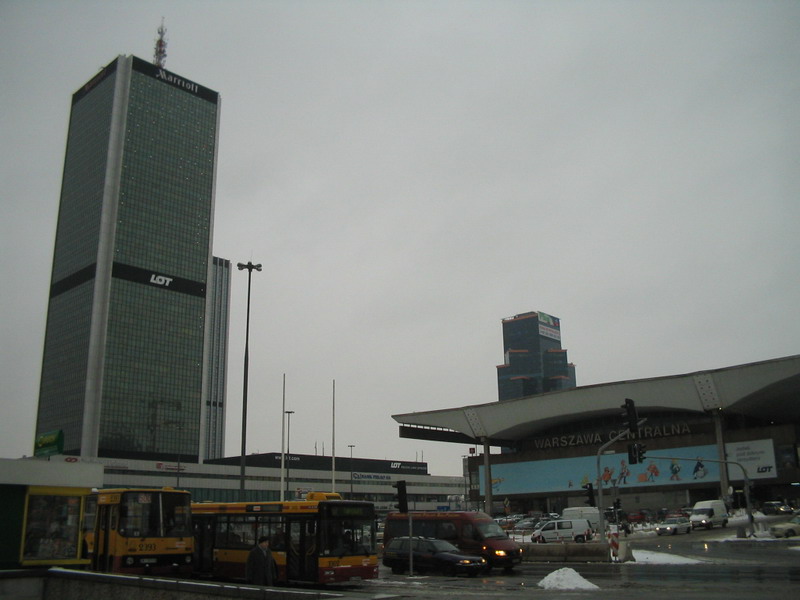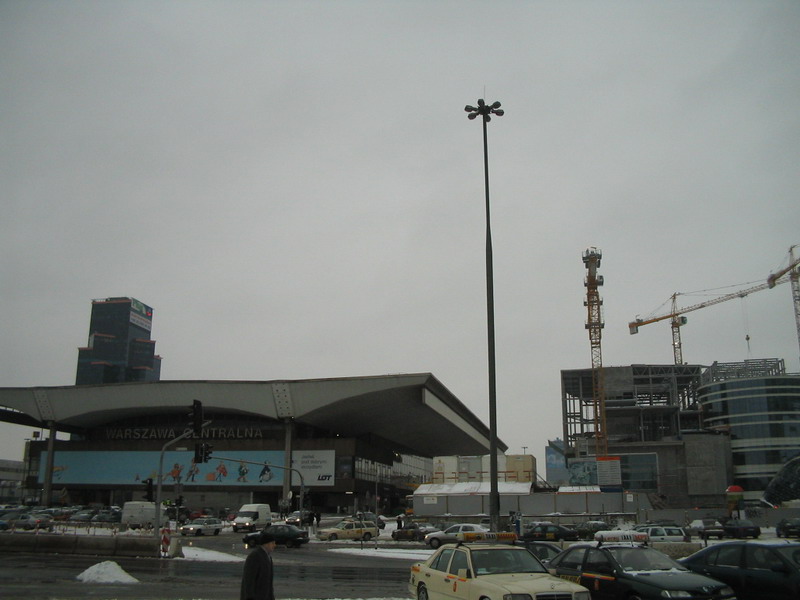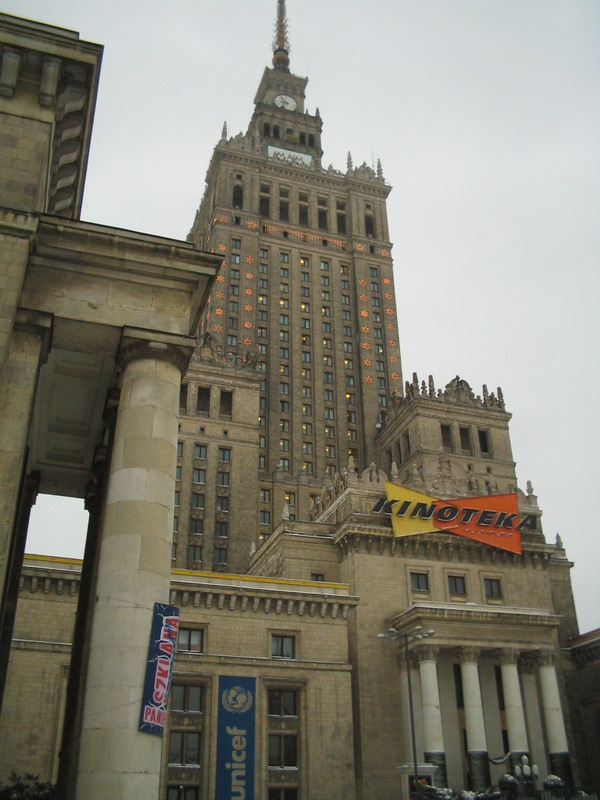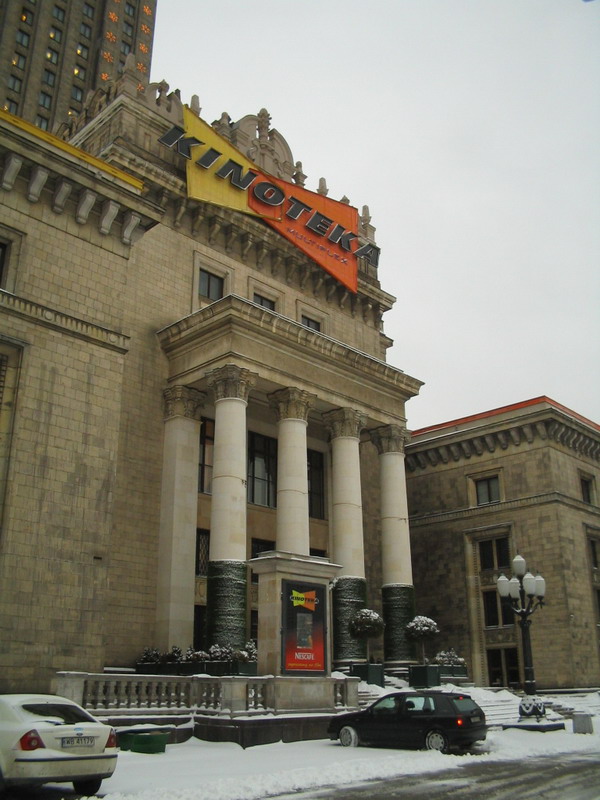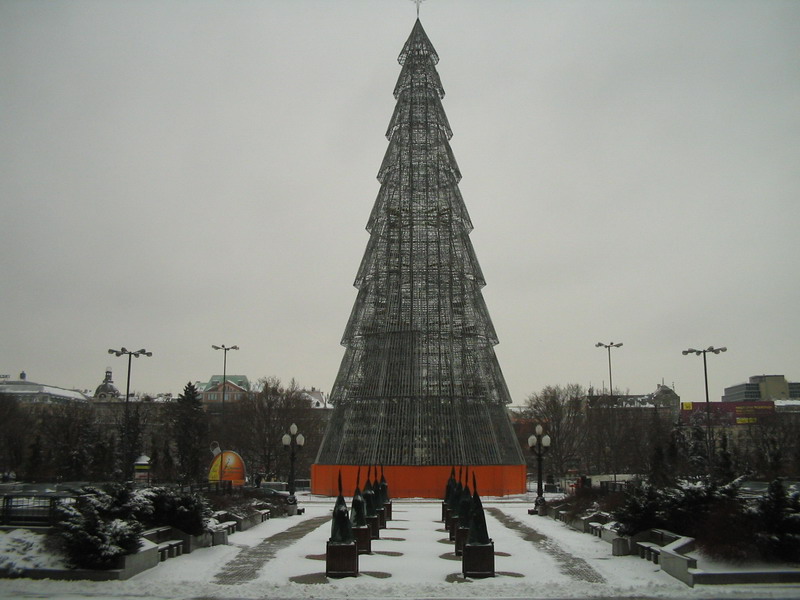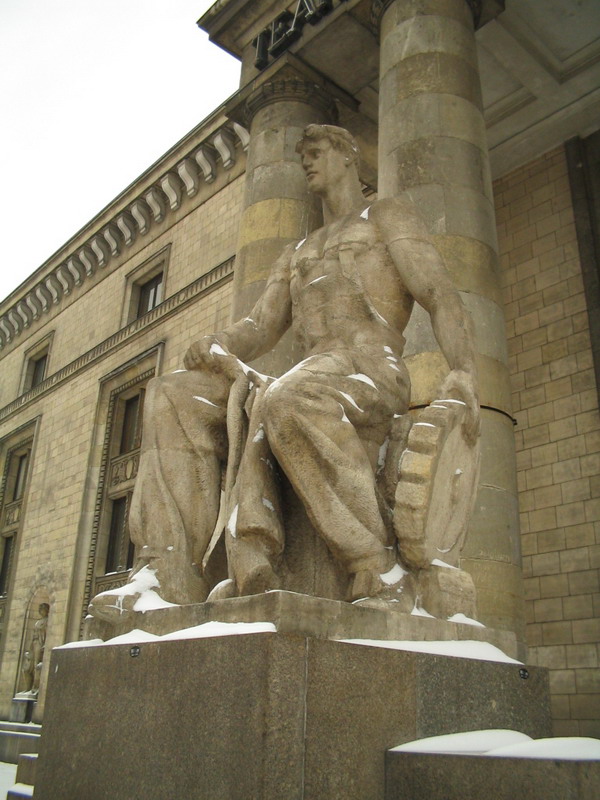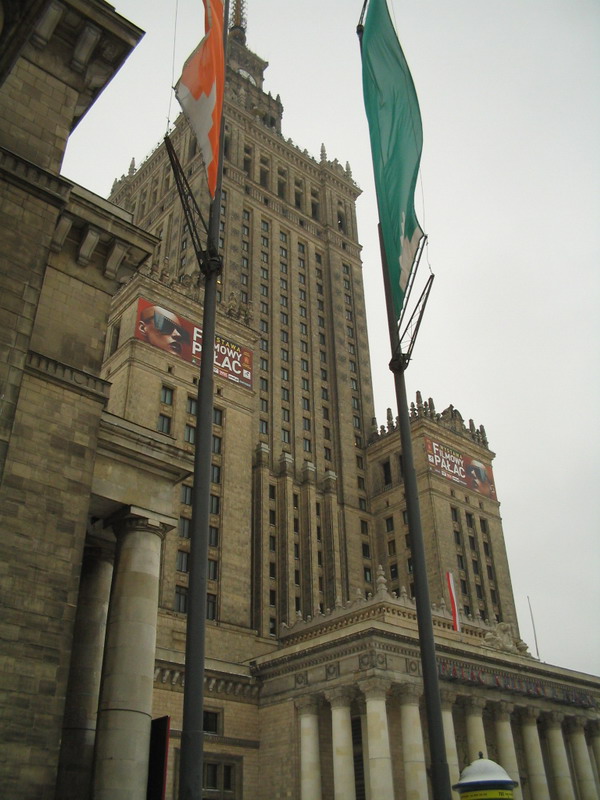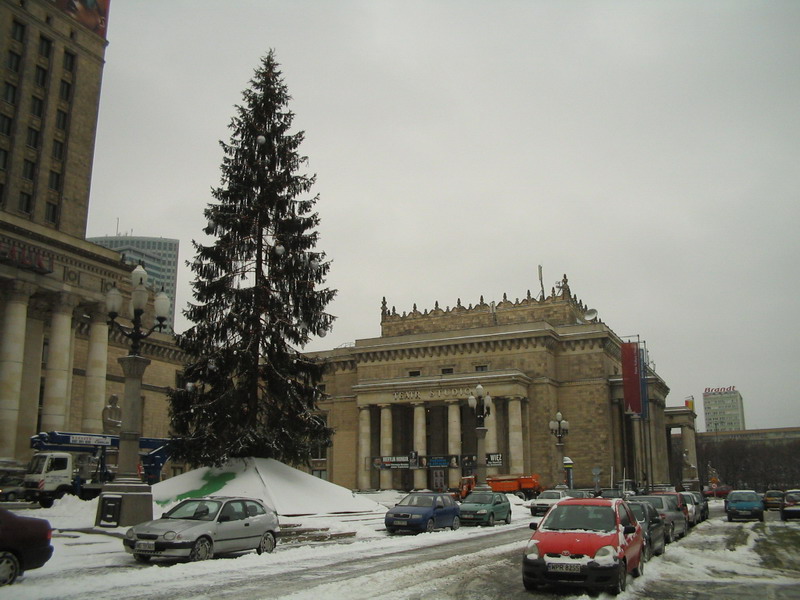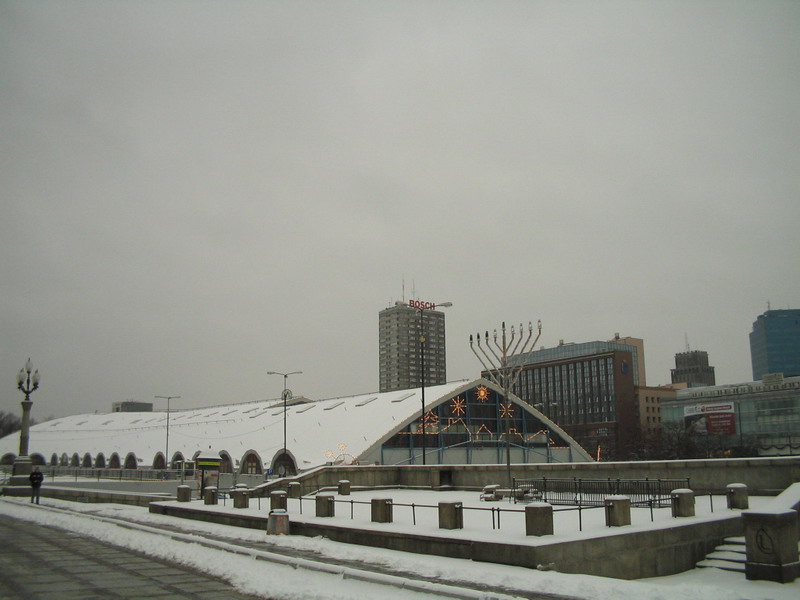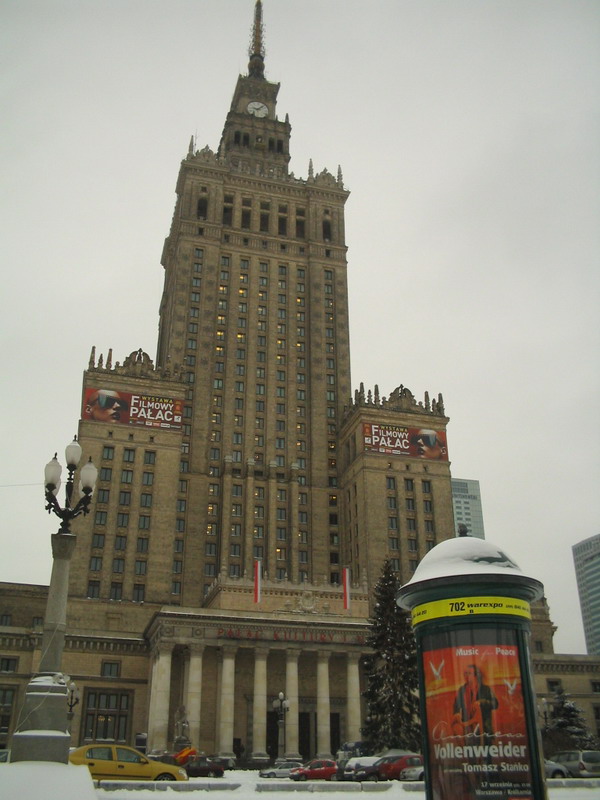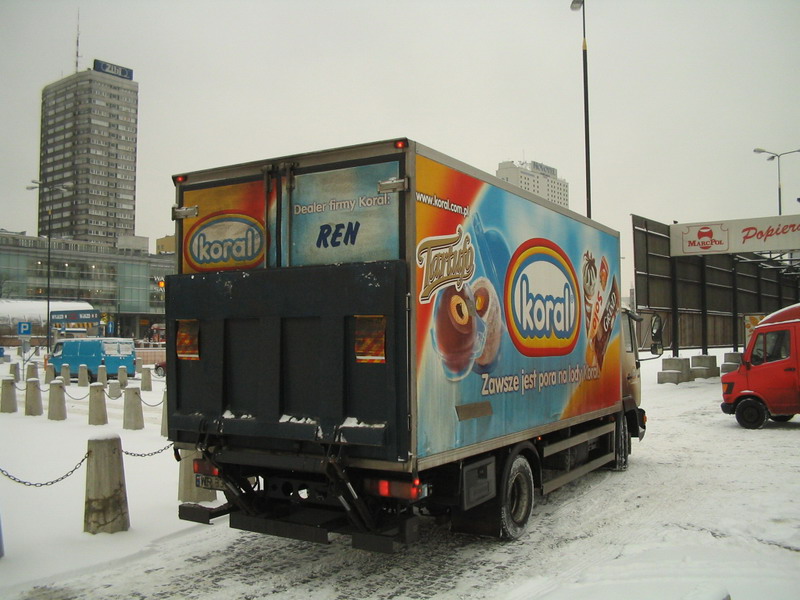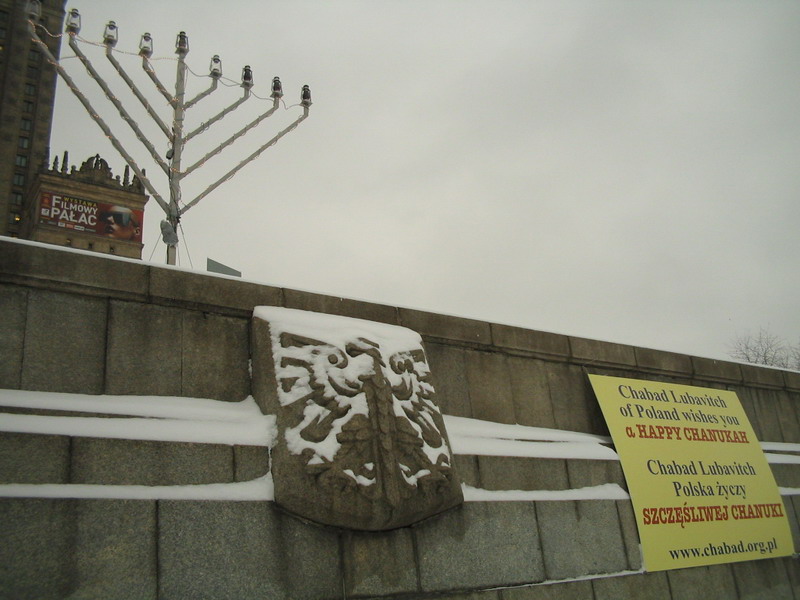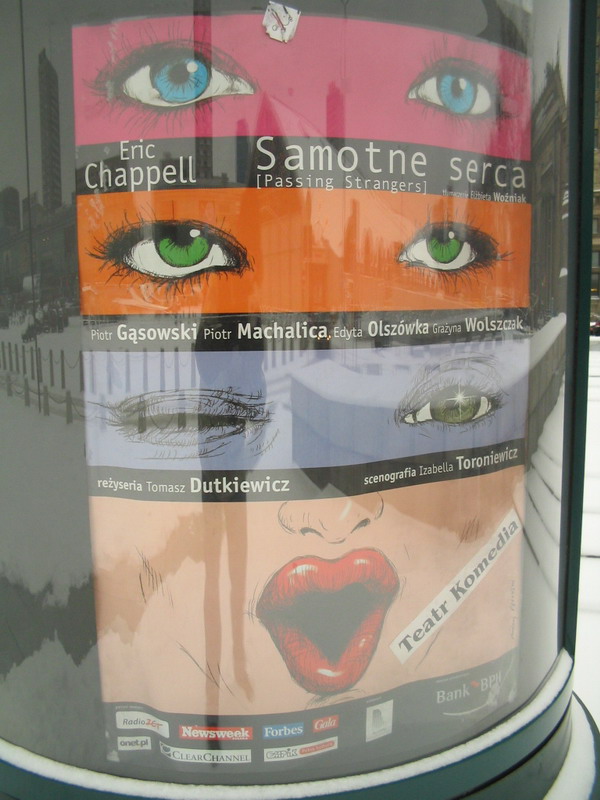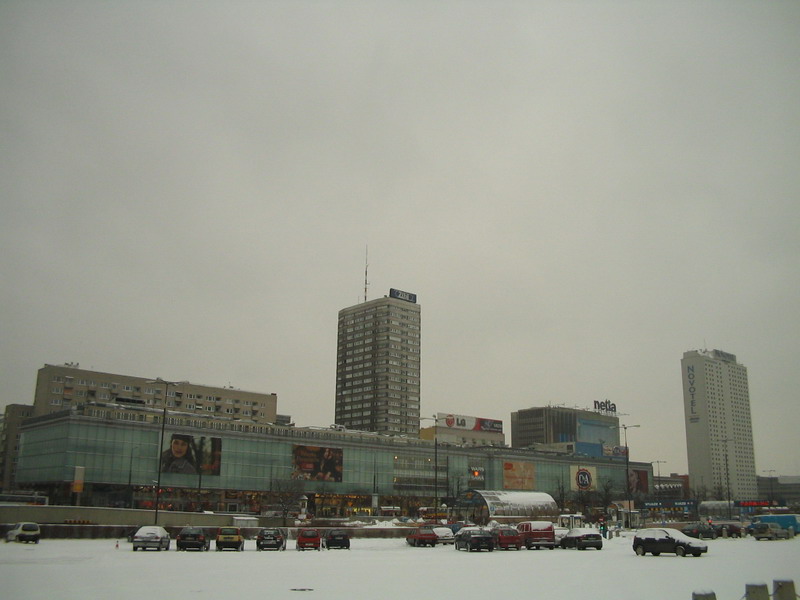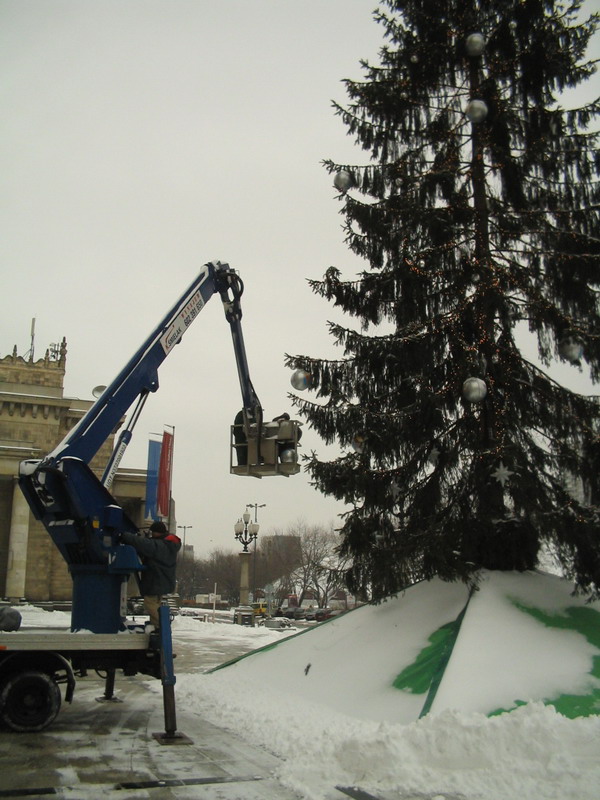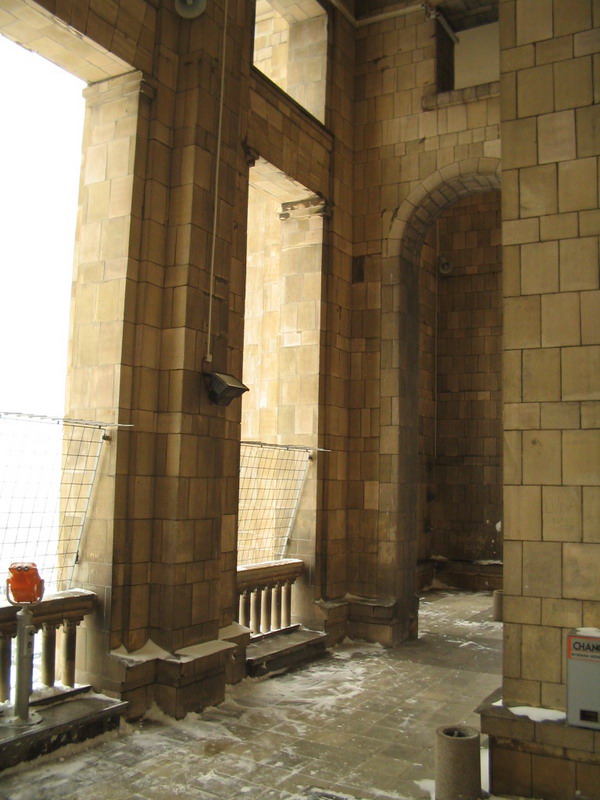 Atop the Palace of Culture and Science, Warsaw.