return to Ukraine Canada Corps exchange, and other travels
PS21 - Ternopil
November 14th, 2005: Ternopil
One November evening in Ostroh, I met a fellow from Pakistan named Shan. We hit it off, and he invited me to come visit him and his friends in Ternopil. It turns out that there is a thriving community of Middle-Eastern and Central-Asian medical students there.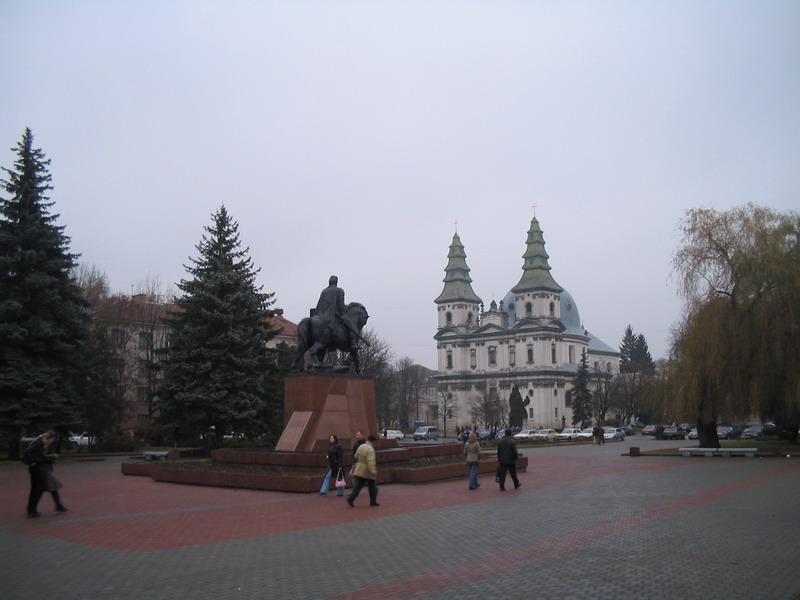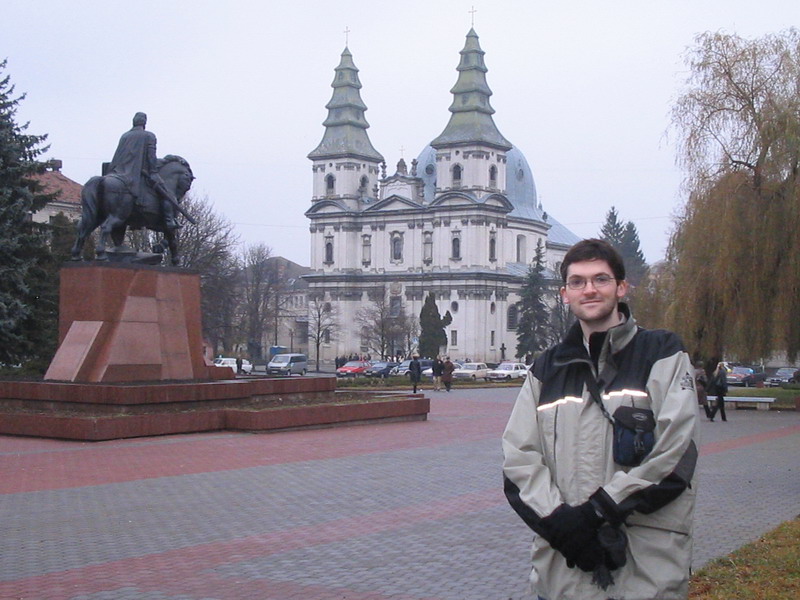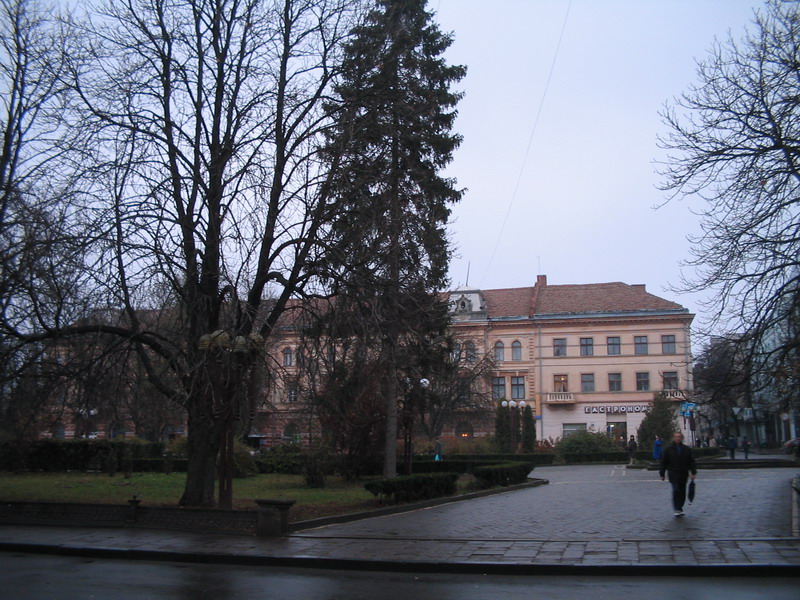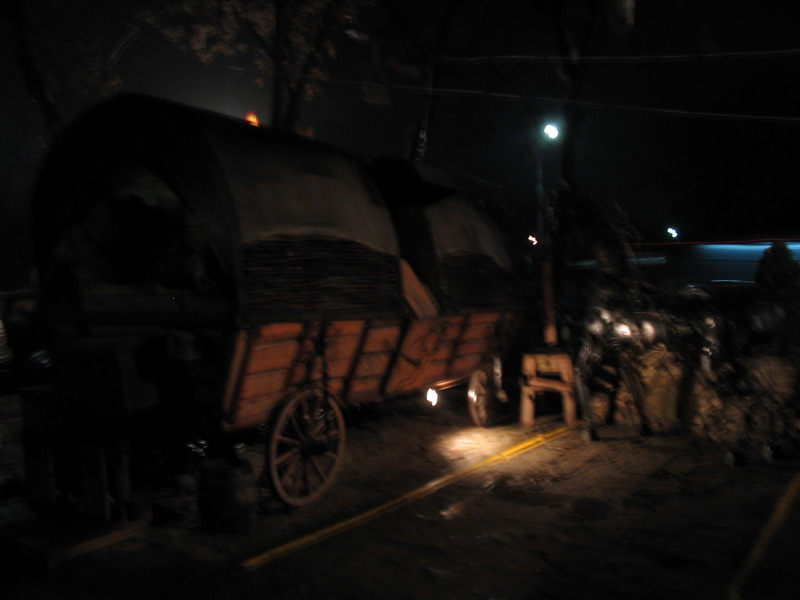 "Oxana suggested that I should be taken to the authentic Ukrainian restaurant in town. I recoiled in horror, not wanting to be subjected to generous servings of potatoes and salo (pig fat) at a mythical Your Ukrainian Kitchen (YUK). Don't get me wrong; I like Ukrainian food, and anyone who knows anything will tell you that, in culinary terms, the Ukrainians are surpassed only by the British. Nevertheless, I acquiesced, and as it turned out, it was a good thing I did – the restaurant was spectacular! The décor was assembled from the personal collection of the owner who had traveled across Ukraine during the sunset years of the Soviet era and bought many old things of value. As a restaurant, it could have been a folk museum, but this isn't to say that the food was neglected. We were just there for desserts, but the cakes were among the best I'd ever had, and I'd not had honeyed tea before. We ordered off of wooden menus with burned-in Cyrillics and were served by a waitress in a traditional outfit (sorochka)."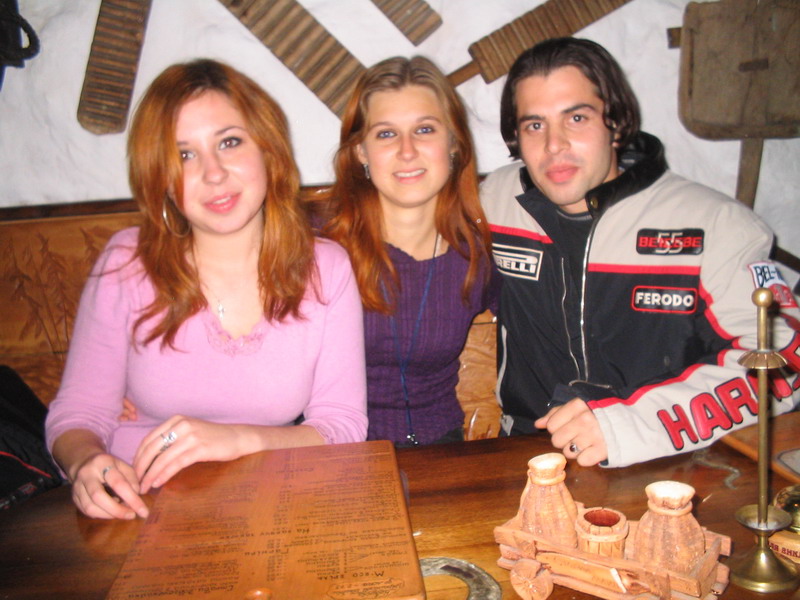 Right: Shan, with Alla and Oxana.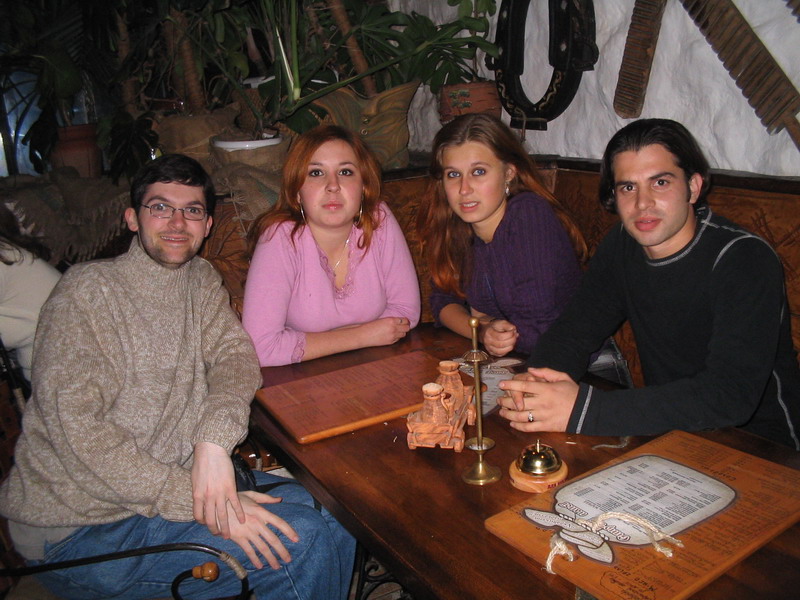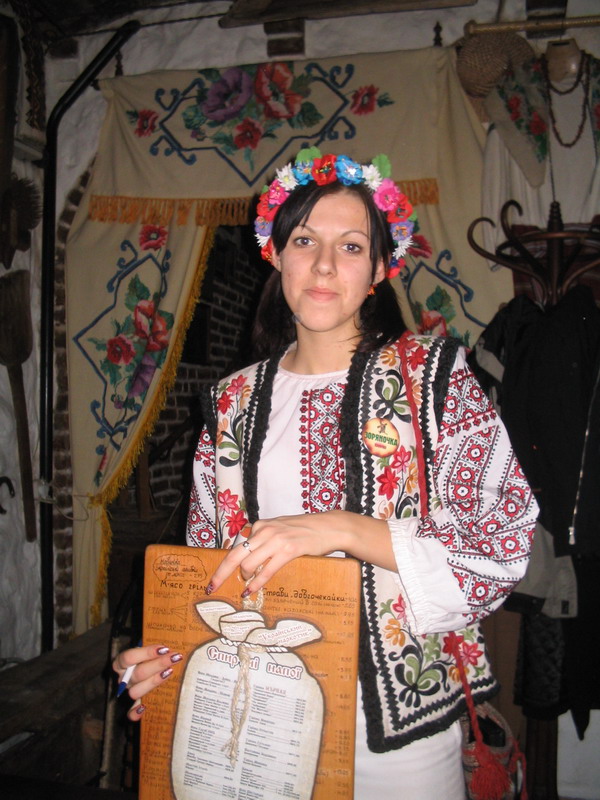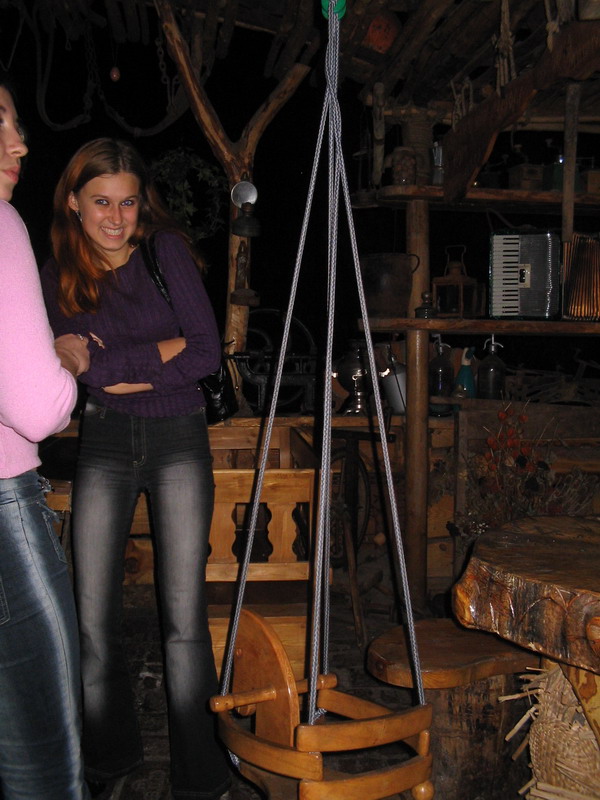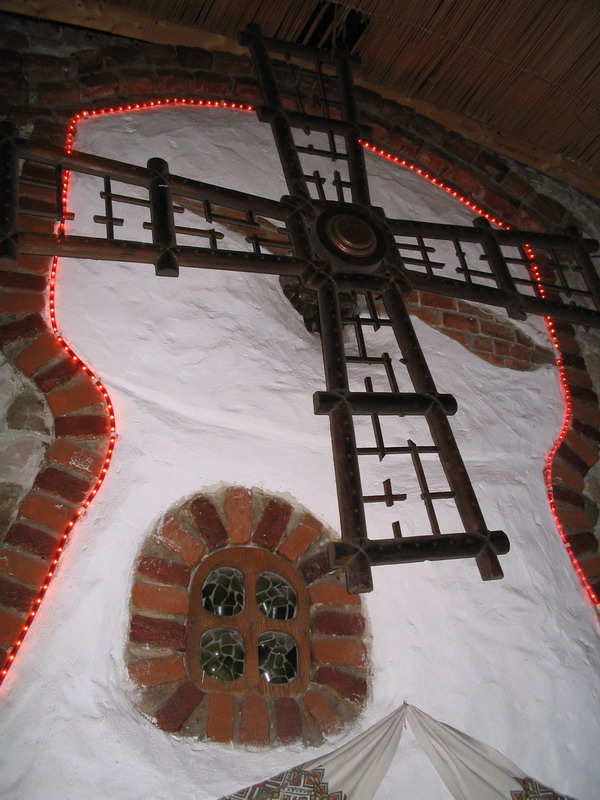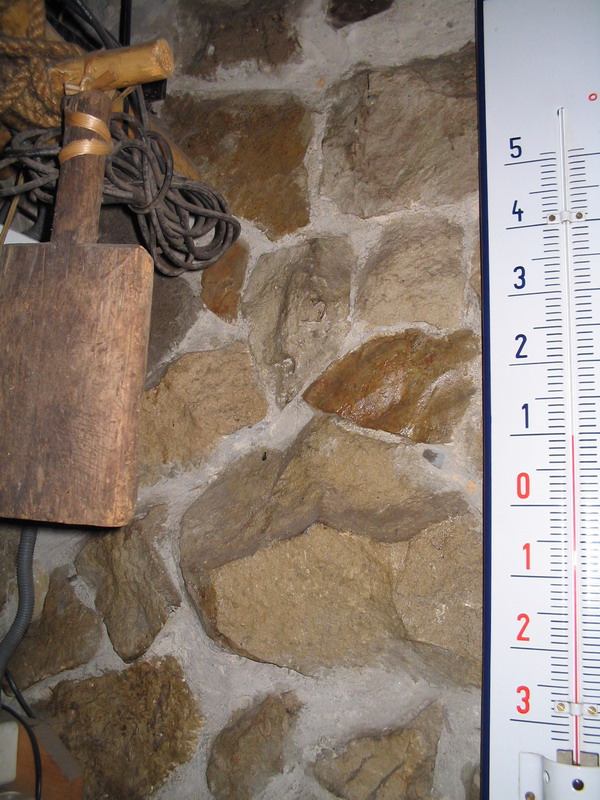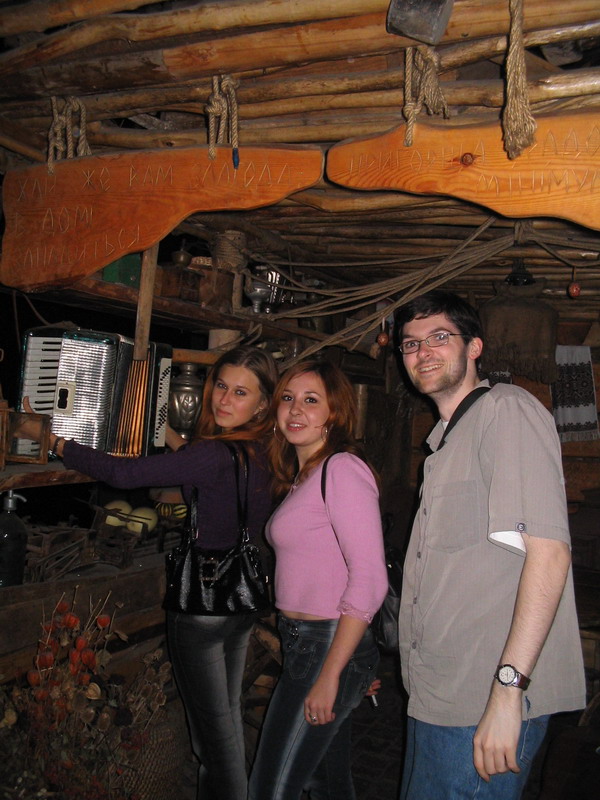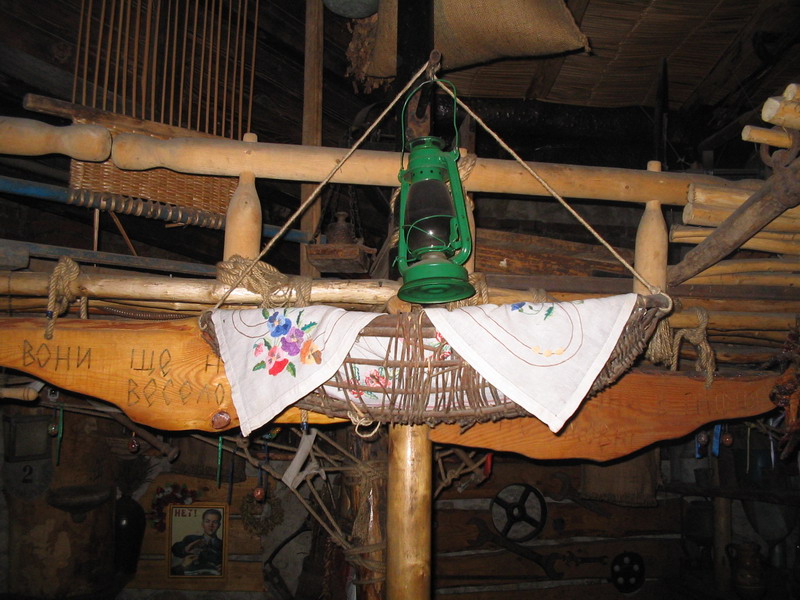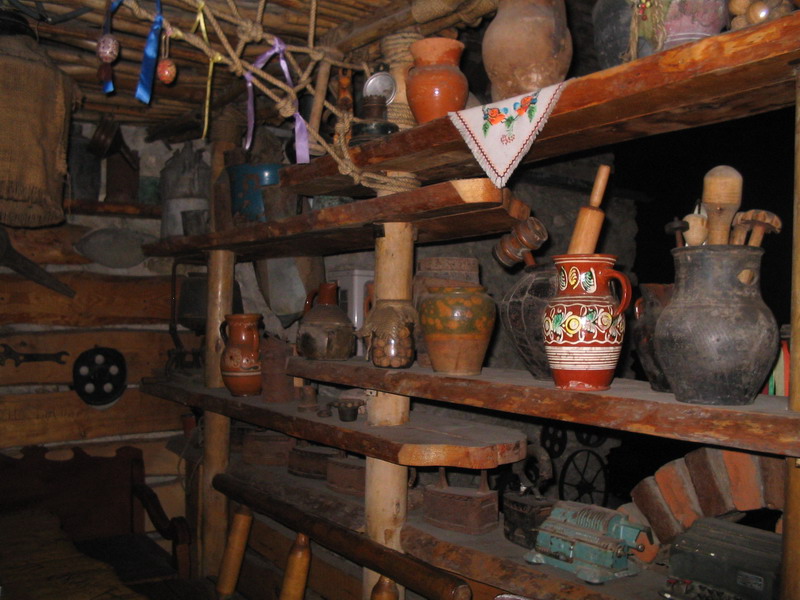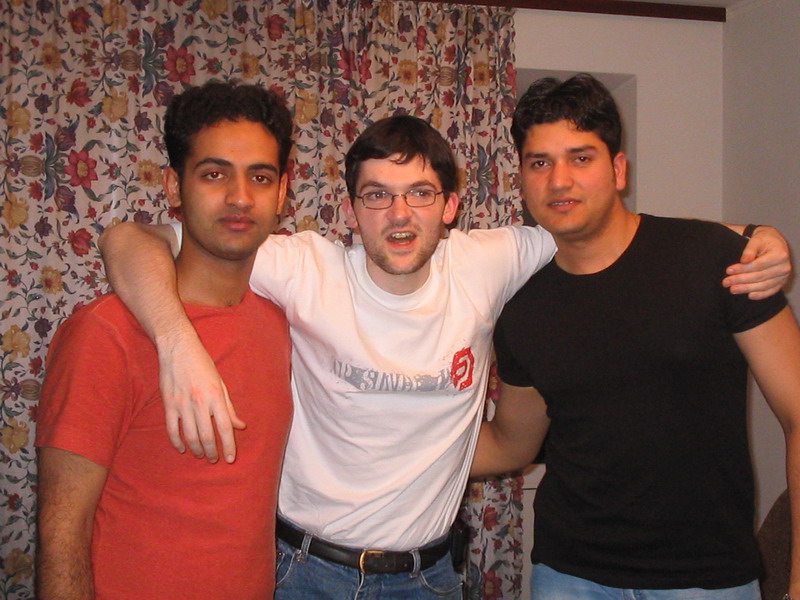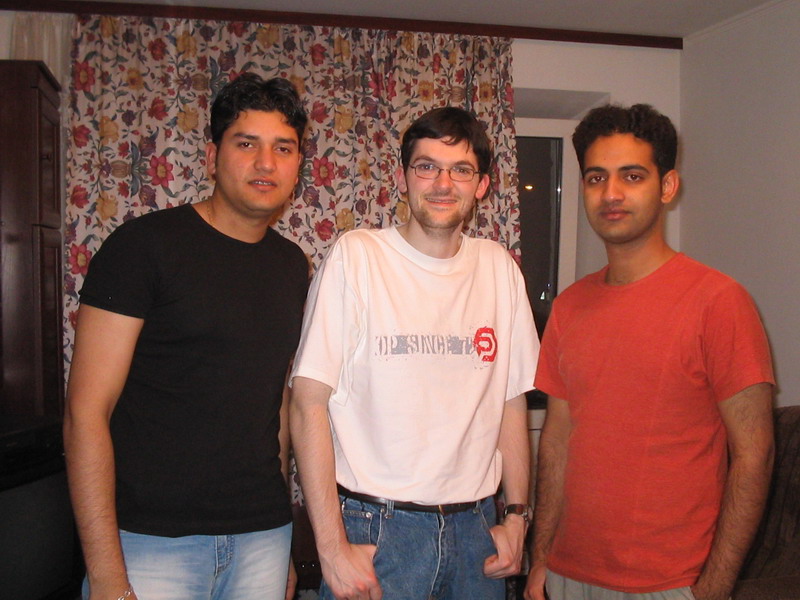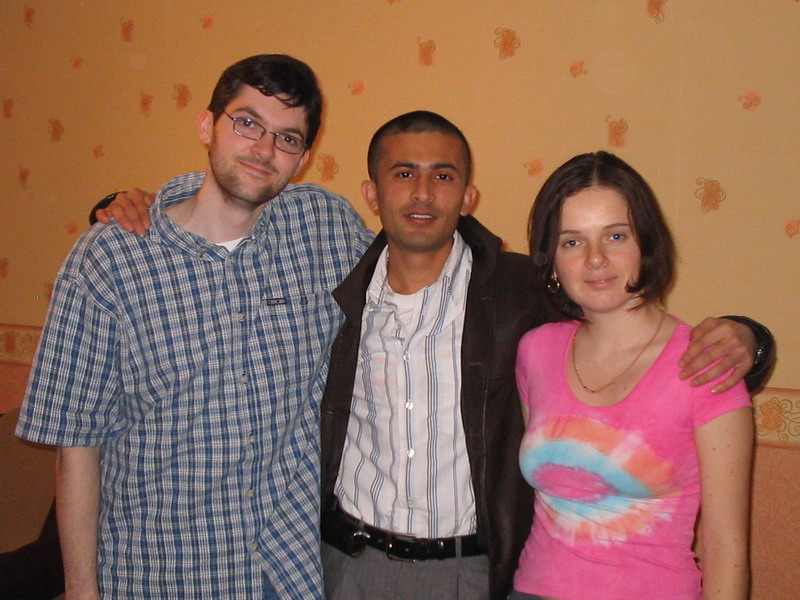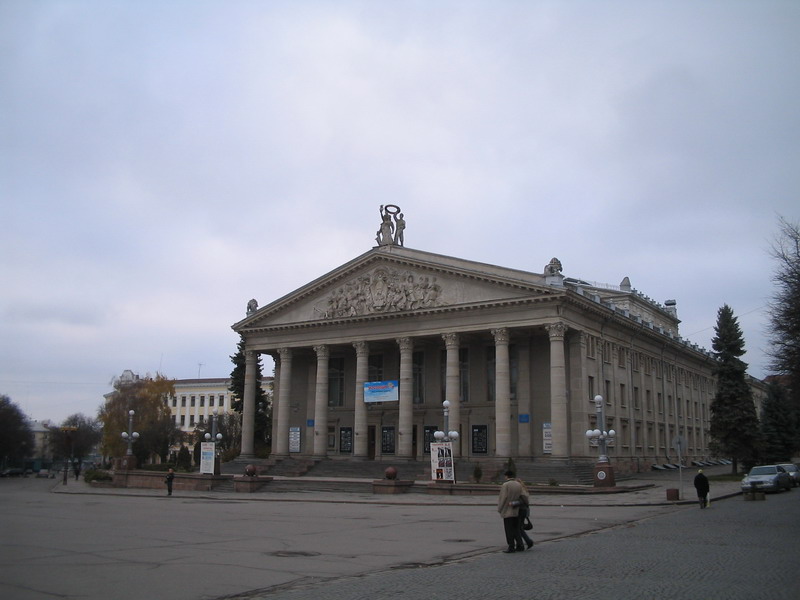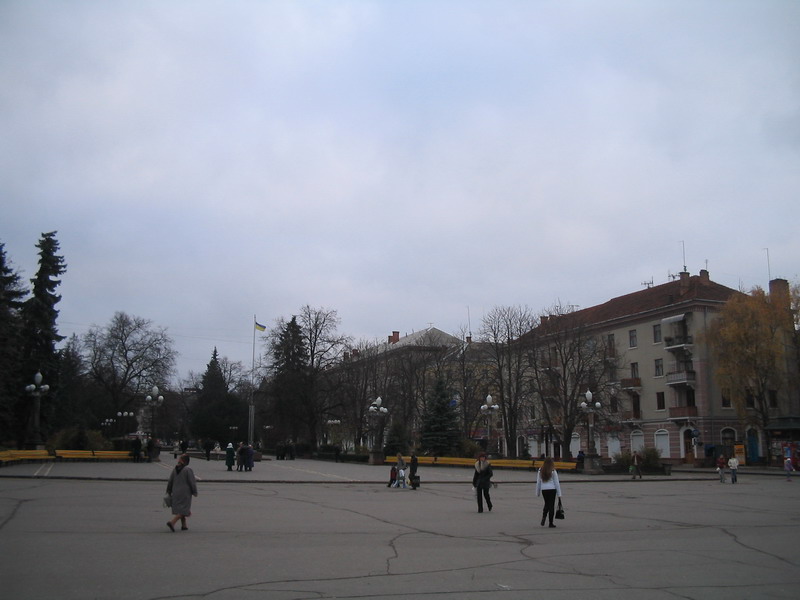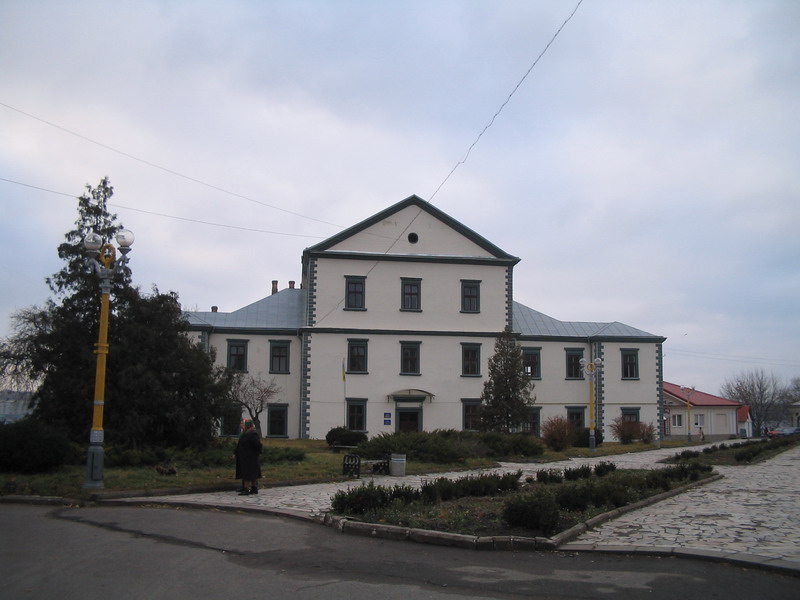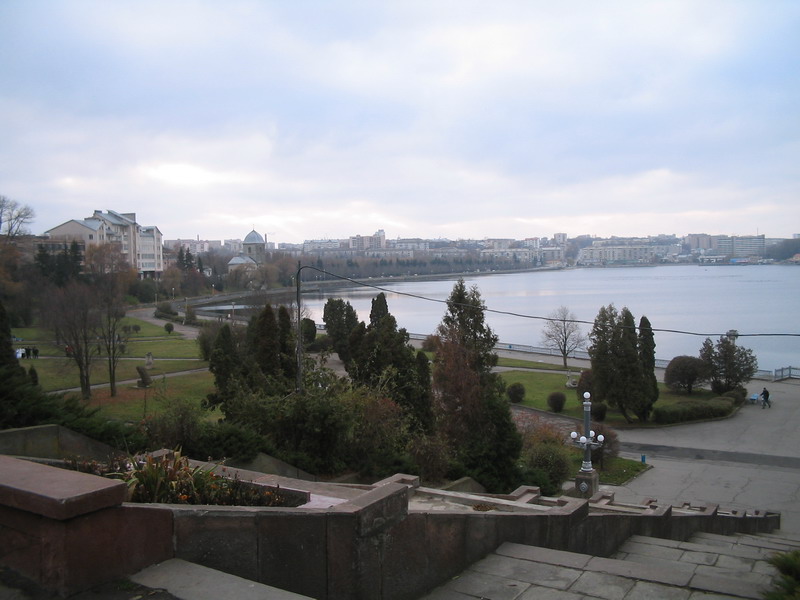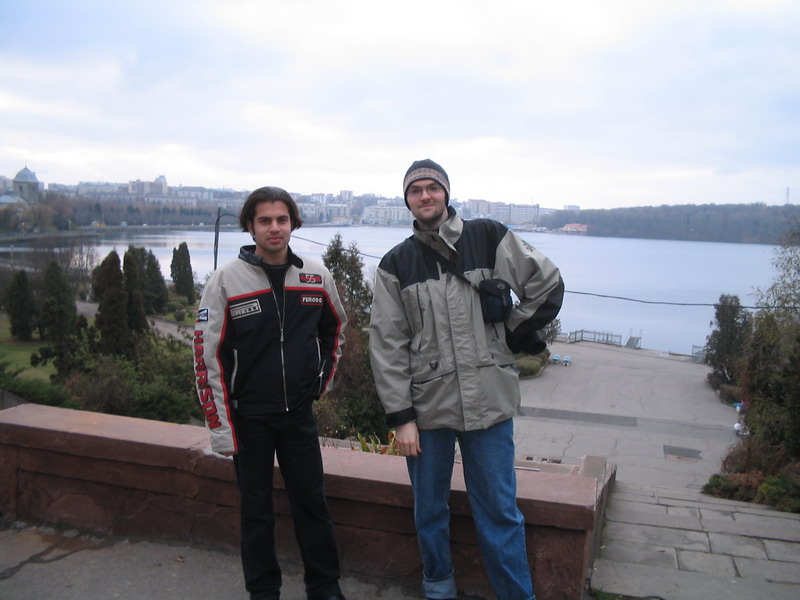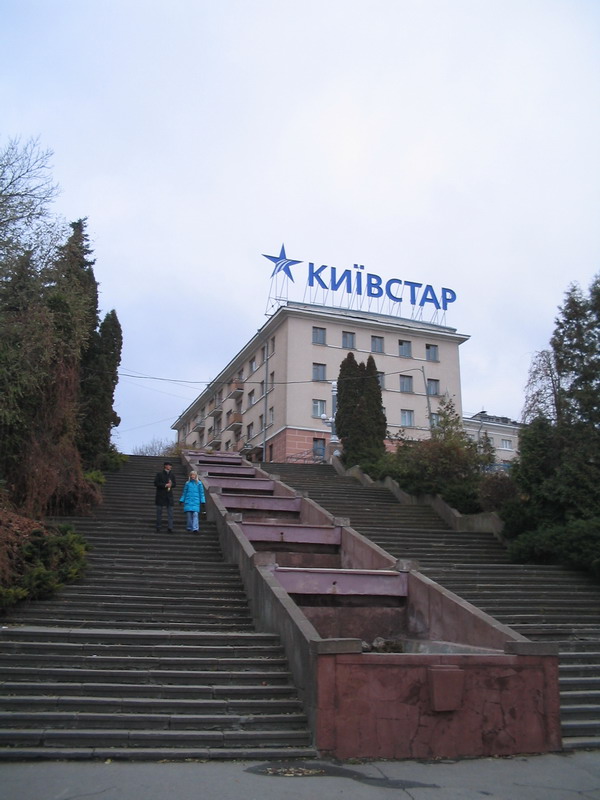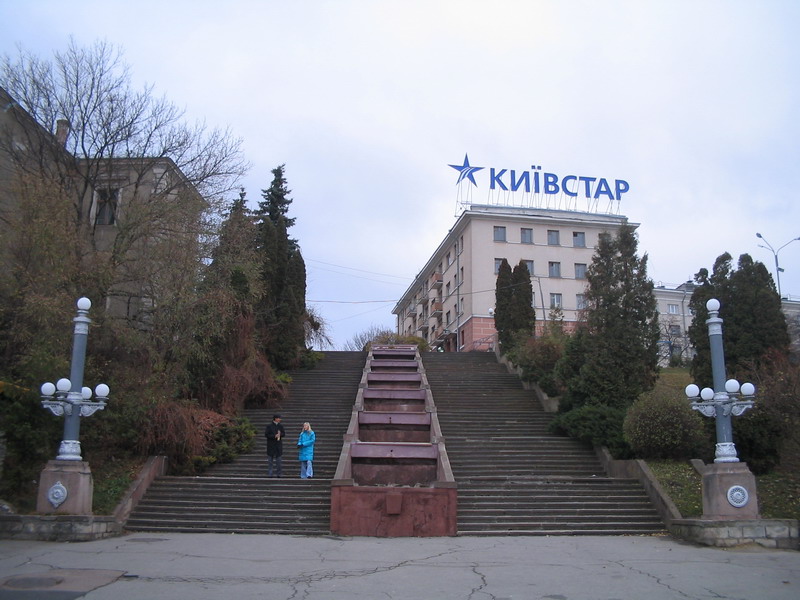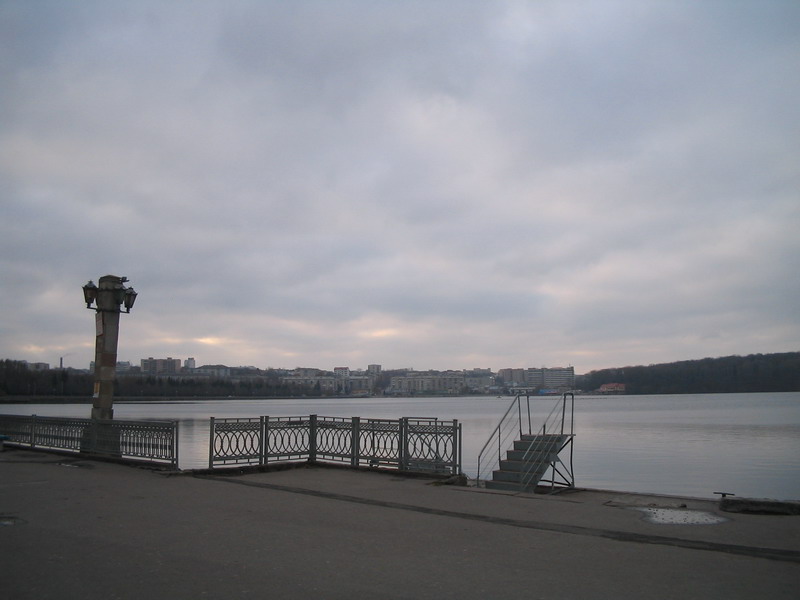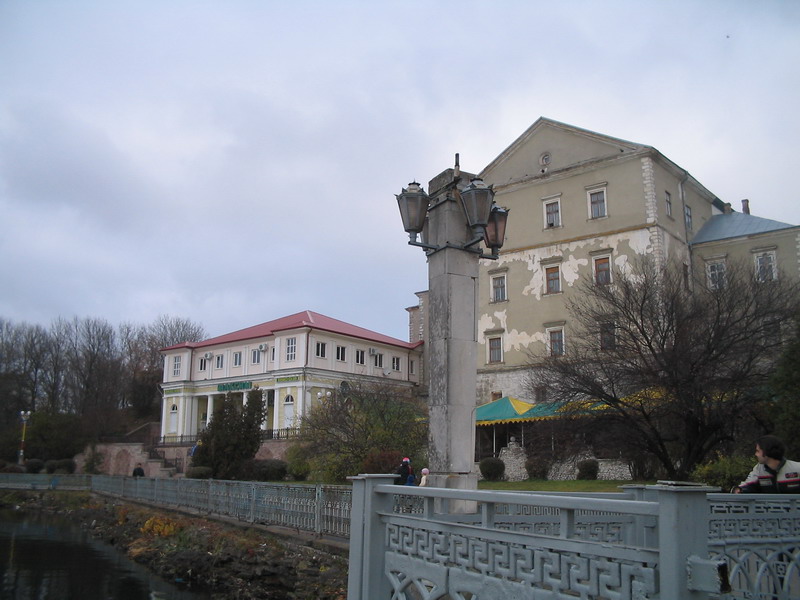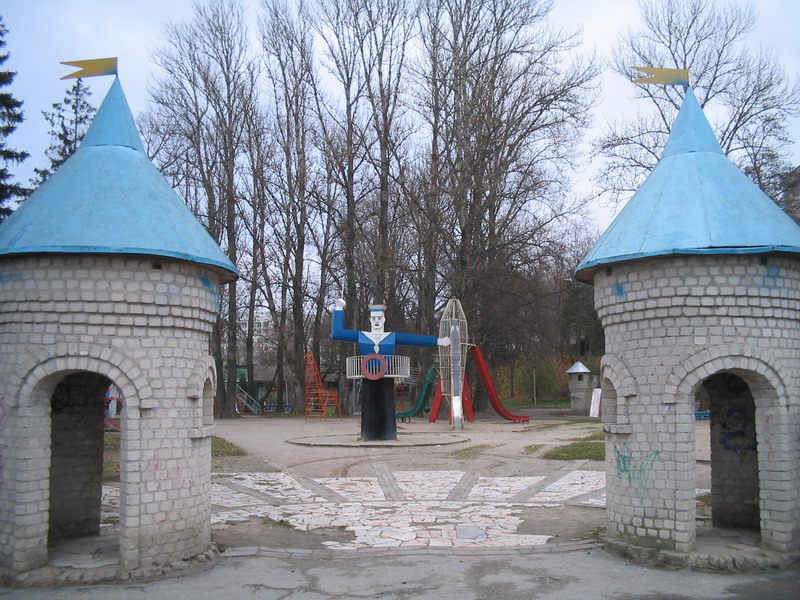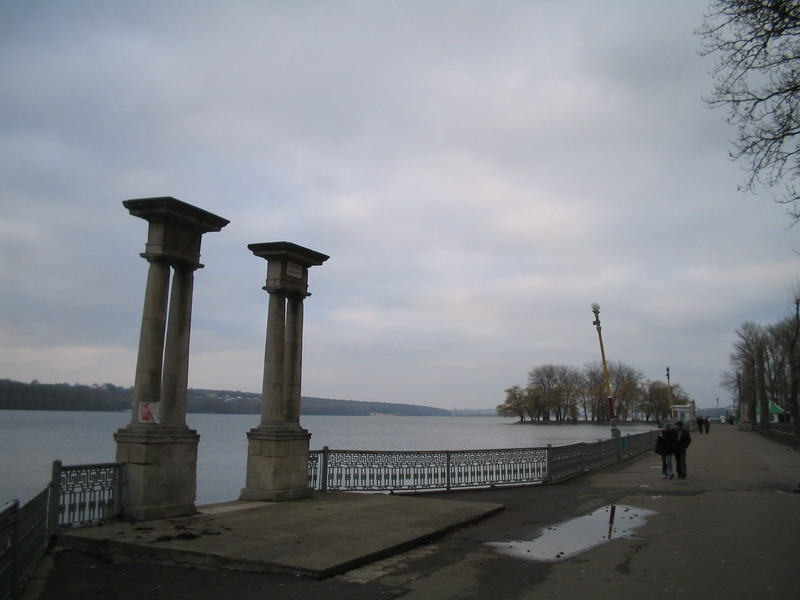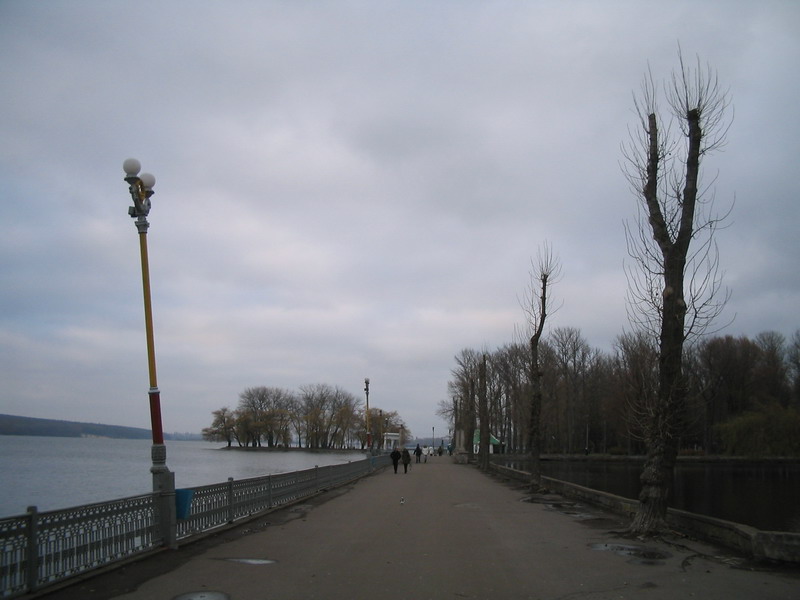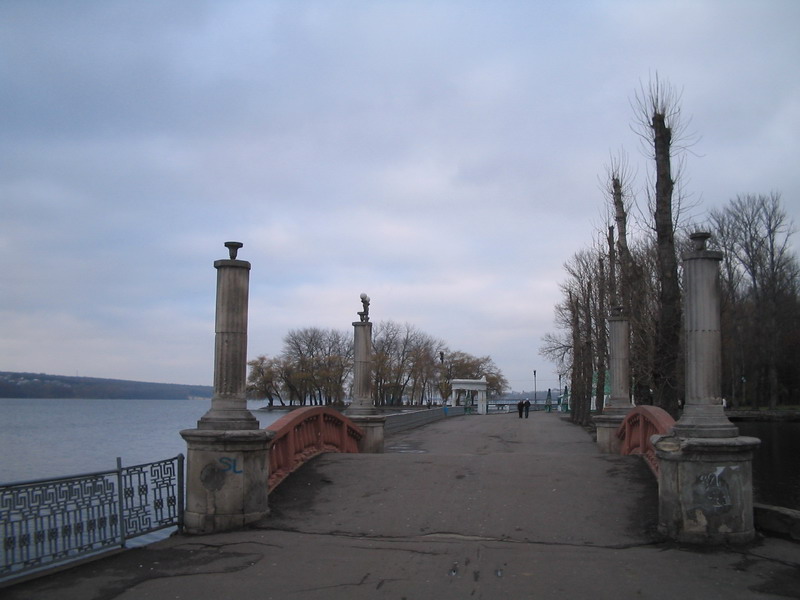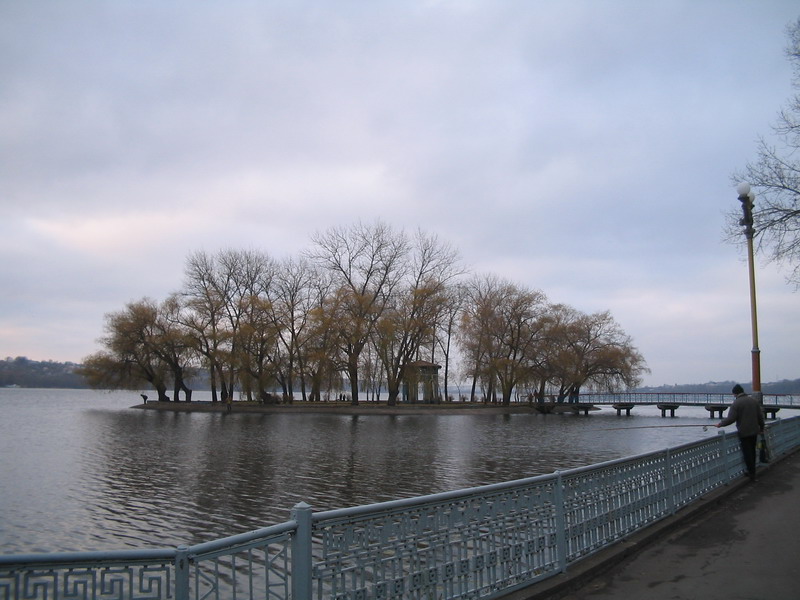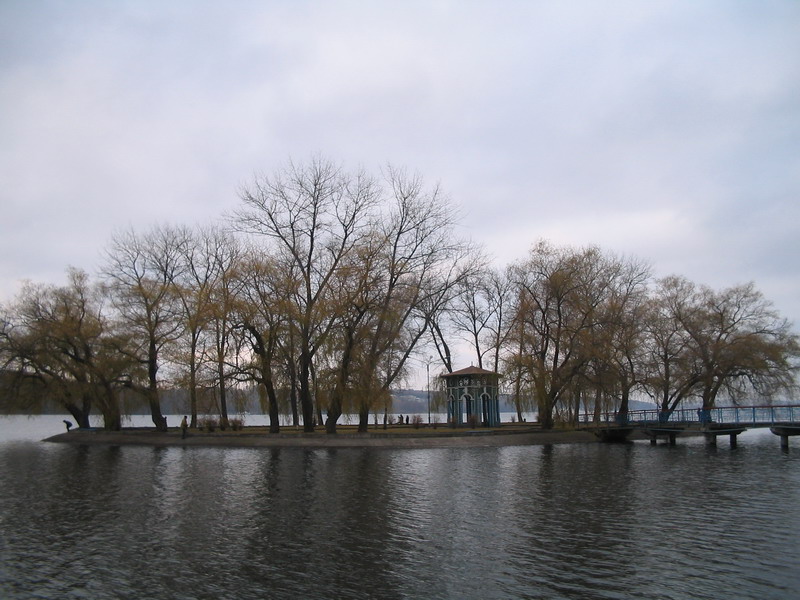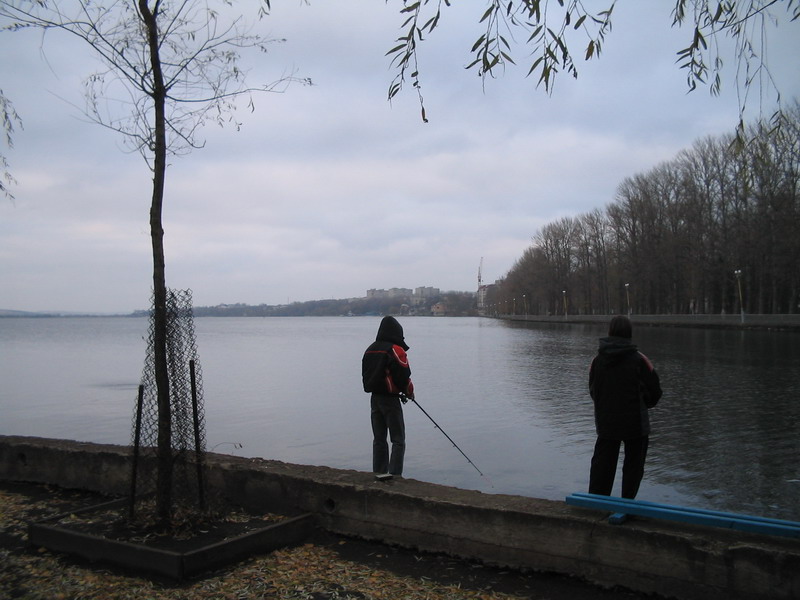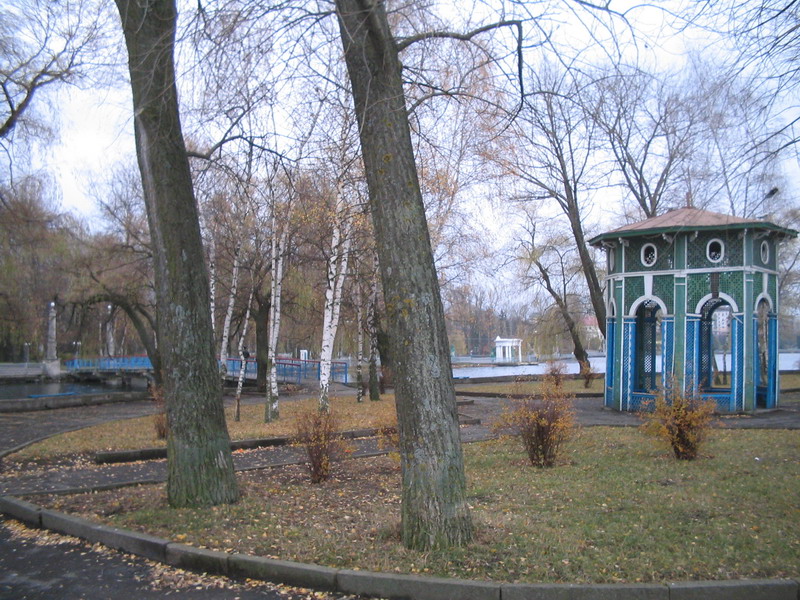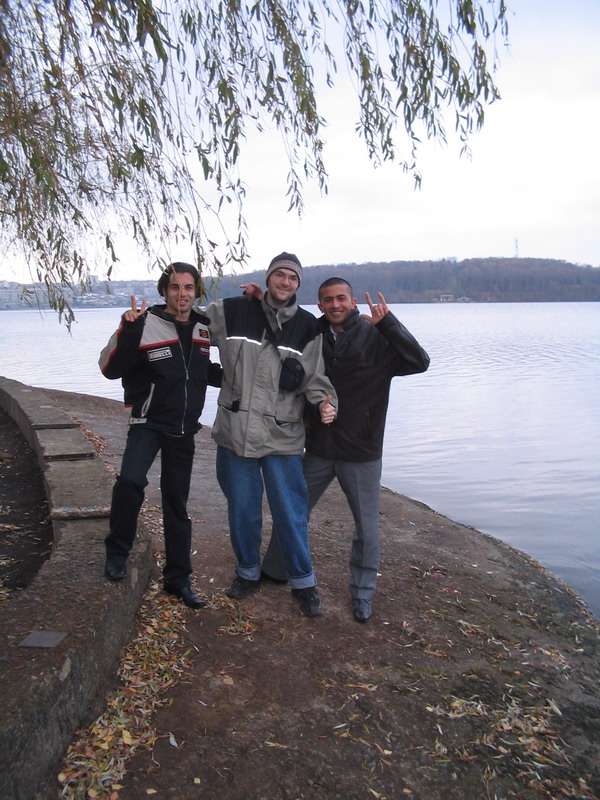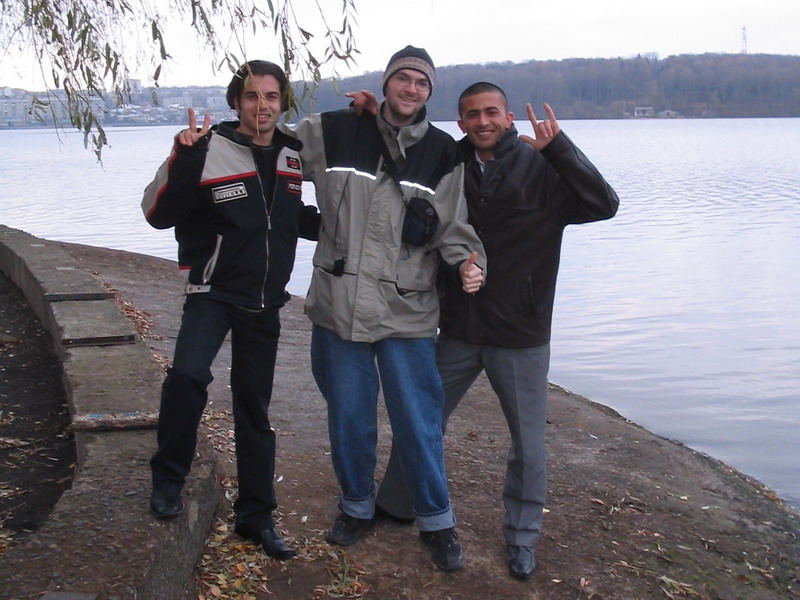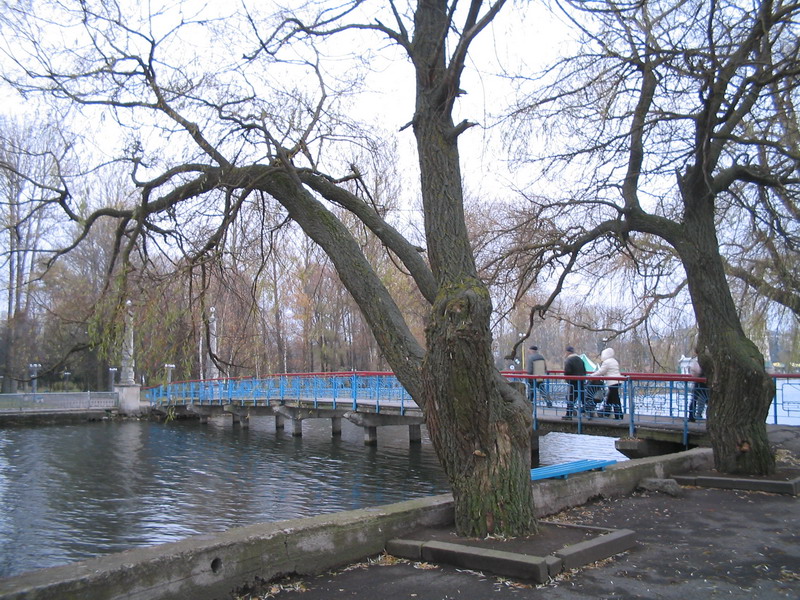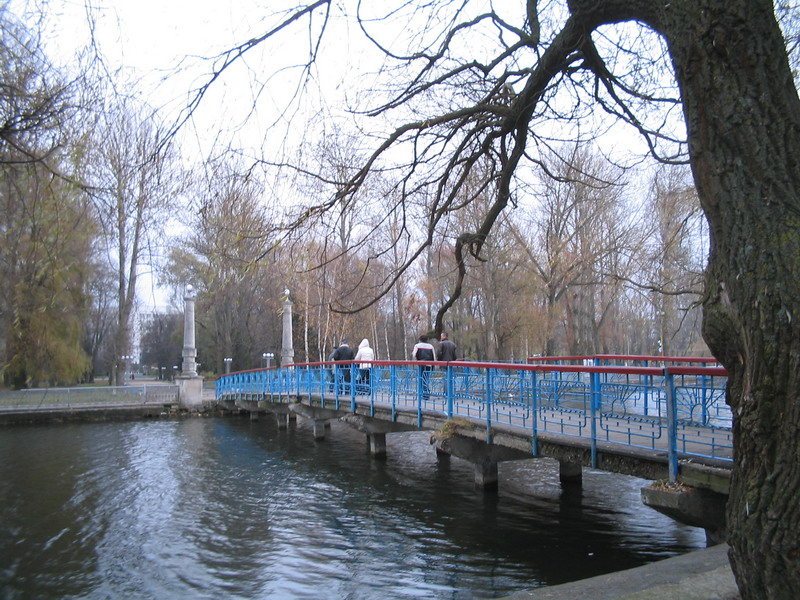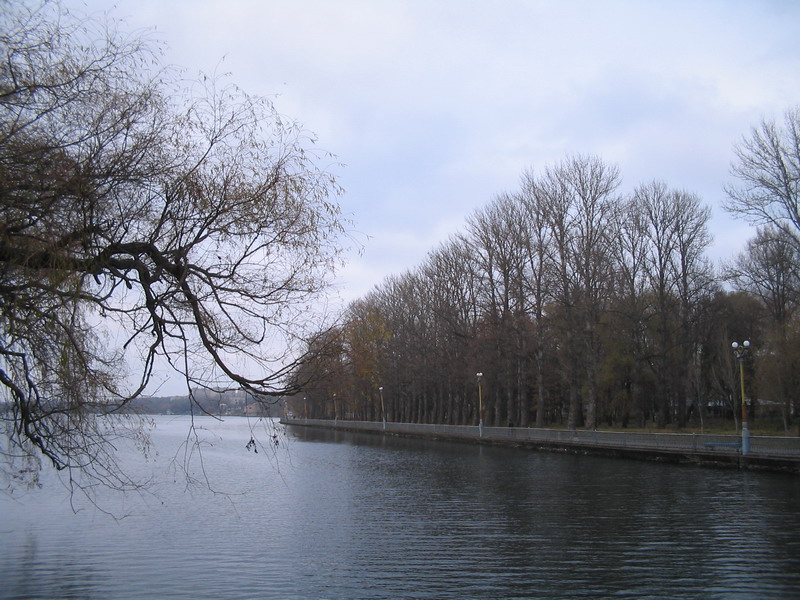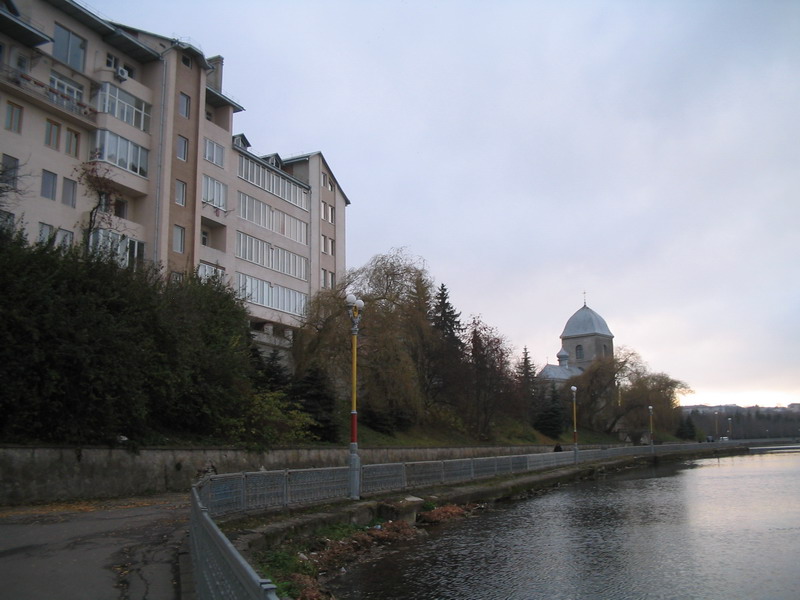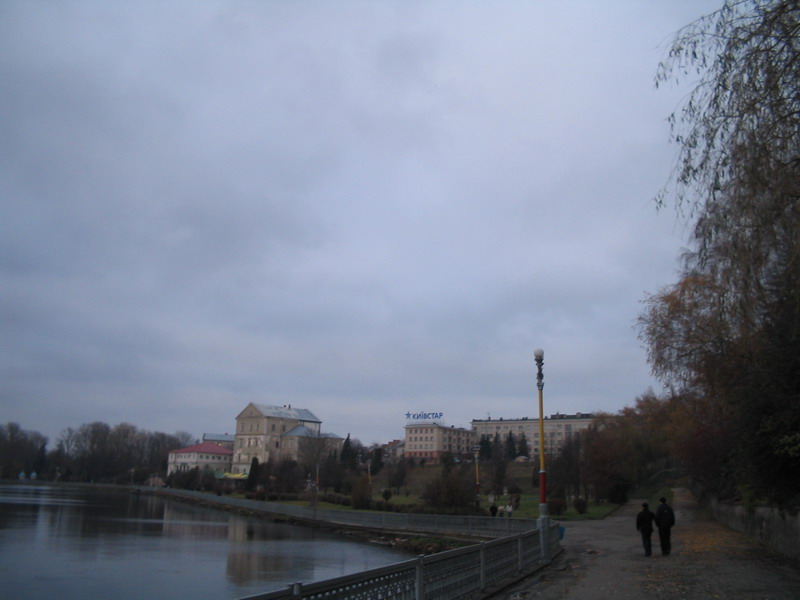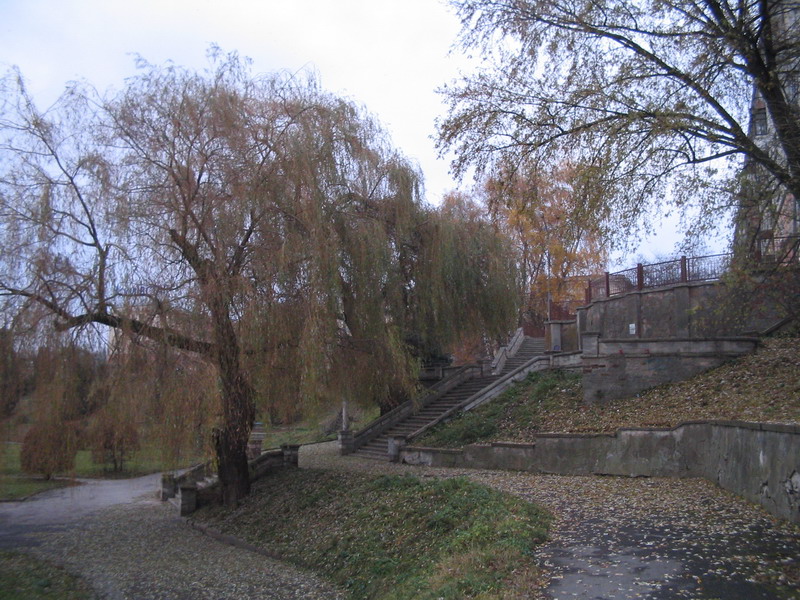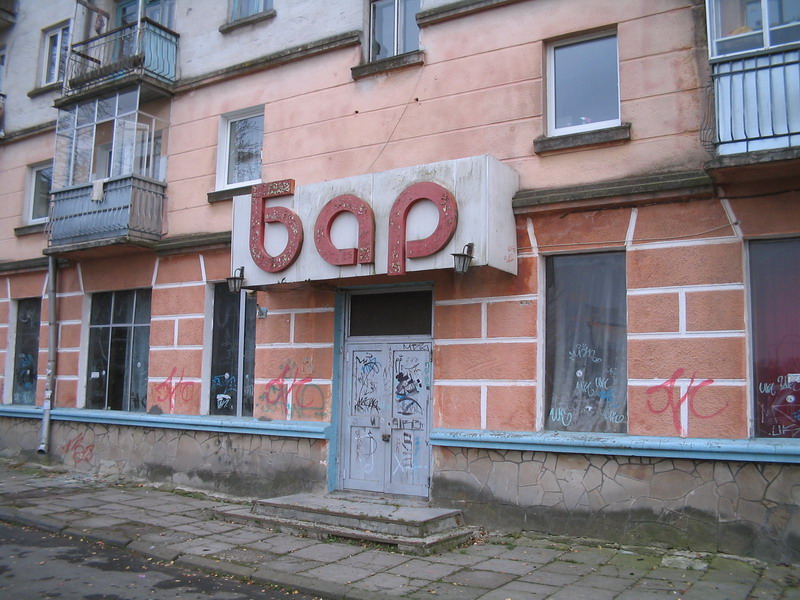 "Bar," Ternopil