return to Ukraine Canada Corps exchange, and other travels
PS21 - Official Farewell
December 17th-19th, 2005: farewell, hello, and the future
On December 14th, our team held it's Official Community Farewell party and banquet at the restauraunt "Daria." We invited all the host familes over, showed some pictures, had some good food, and sang some karaoke!
"Our community farewell was lightly attended but highly festive and intimate. It was a sharp contrast to Poland, where the hall would be so full that Miranda and I were prevented from inviting our beloved co-workers to what turned out to be a standing-room-only evening. This time, Lindsay made and presented the slideshow, which was conducive to the understanding of all as her boyfriend Vania had translated the narrative. In Poland, I translated the titles in my slideshow with a pocket dictionary, and I had the place roaring with laughter from beginning to end, not only because of the photos. Anyway, Lindsay did a really nice job on the slideshow. I must ask her to leave it on the computer for me…"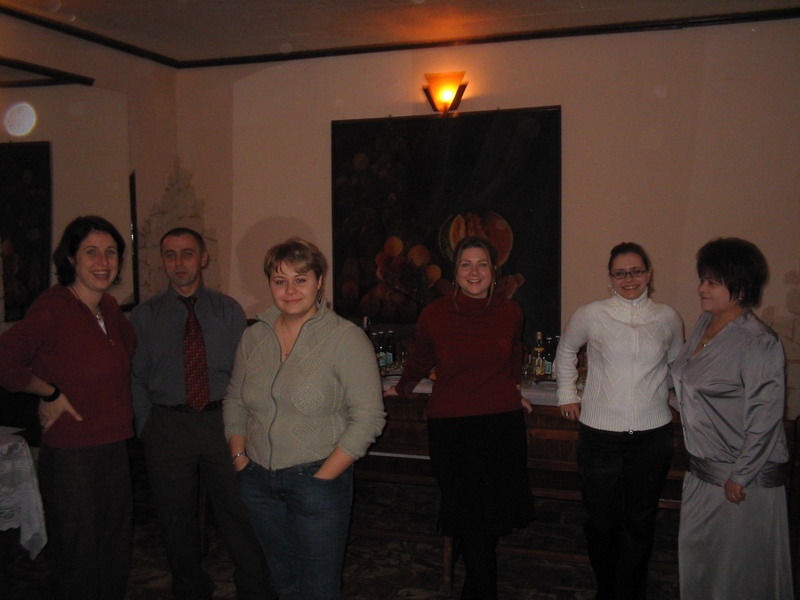 From left to right: Jocelyn, NetCorps supervsior; Eduard, Canada Corps supervisor; Zhenia, NetCorps supervisor (and, before this, our Ukrainian teacher); Amy, Shelley, Shelley's host mother.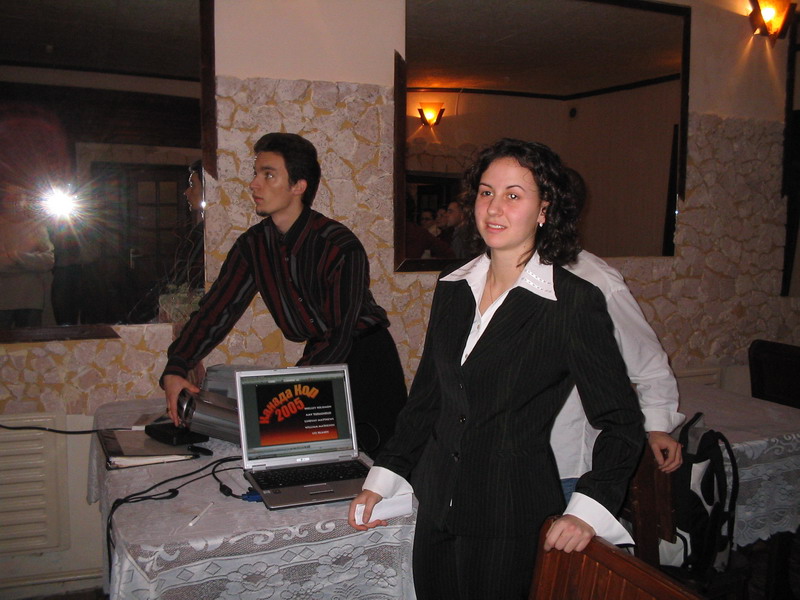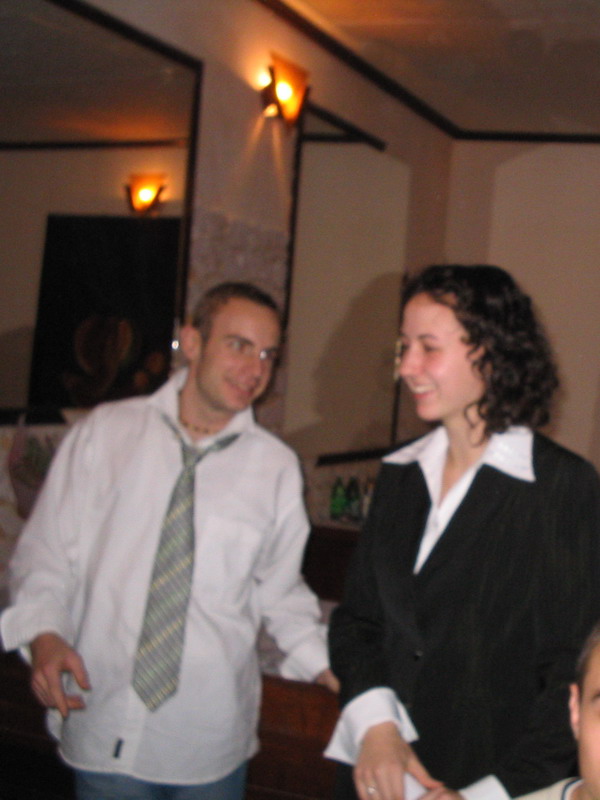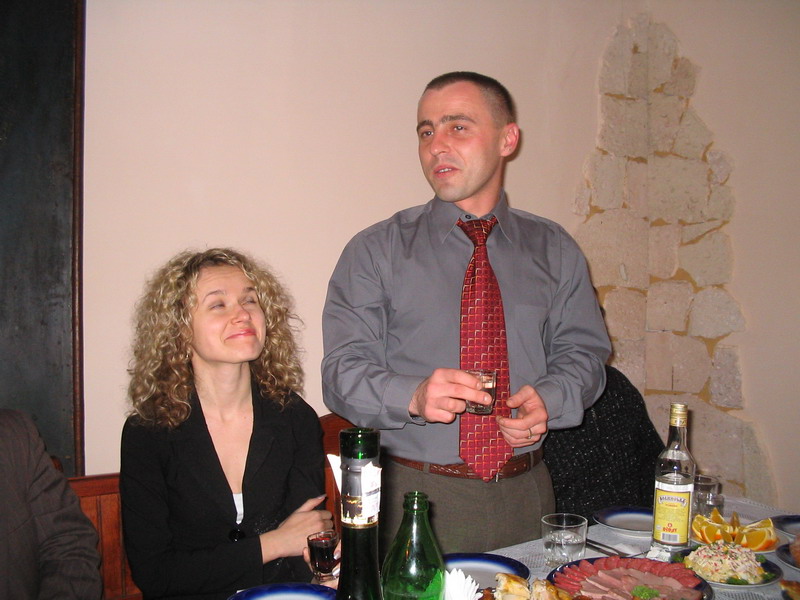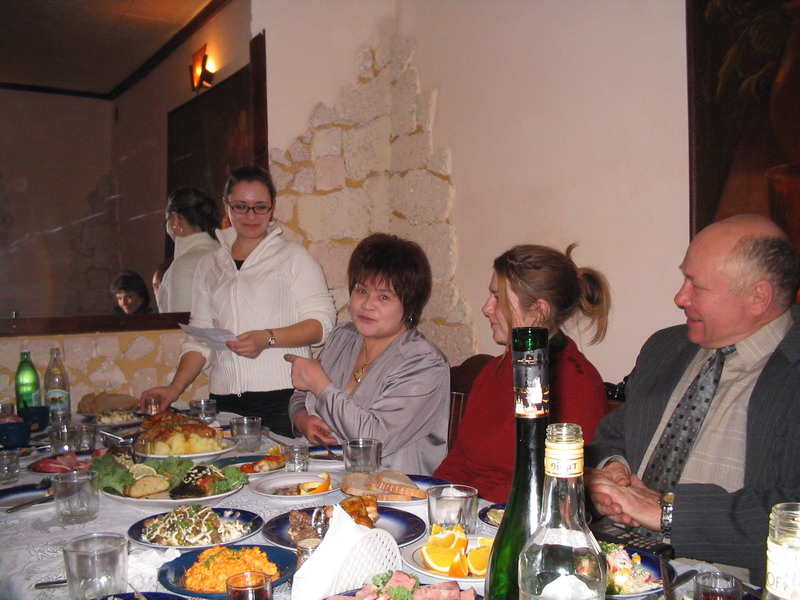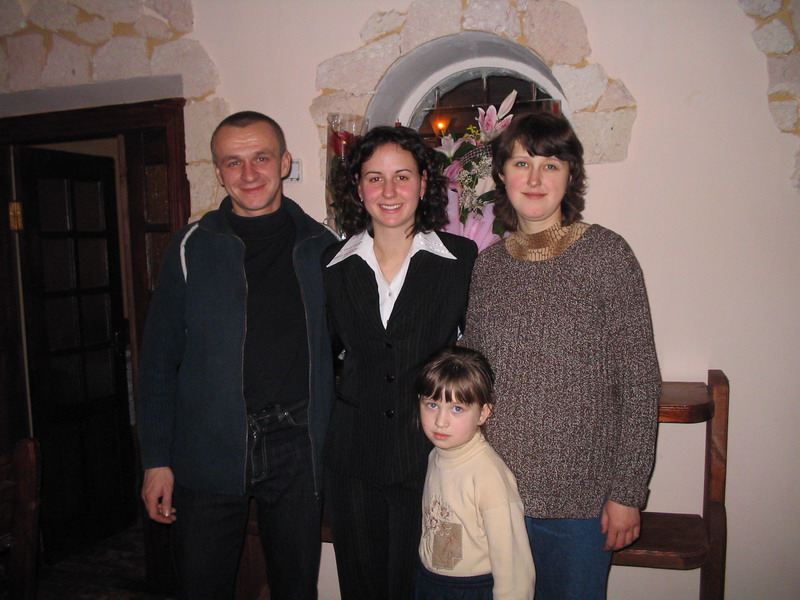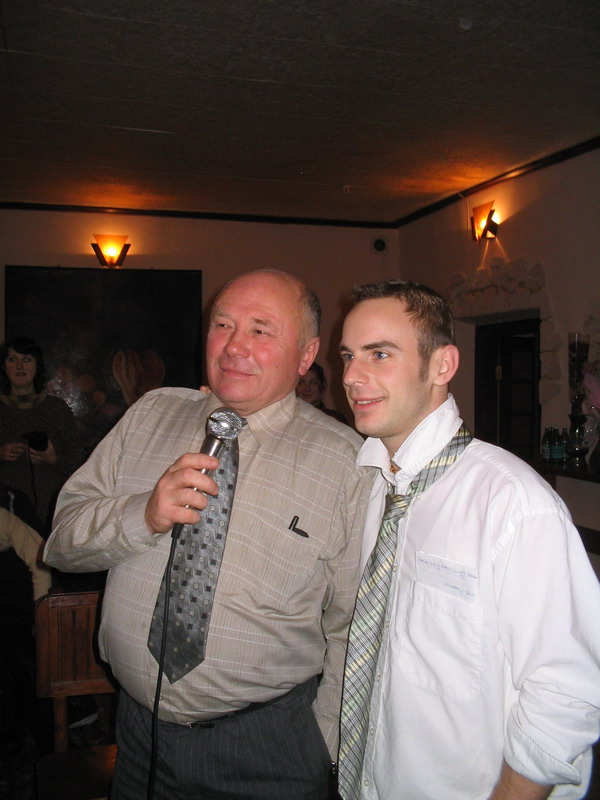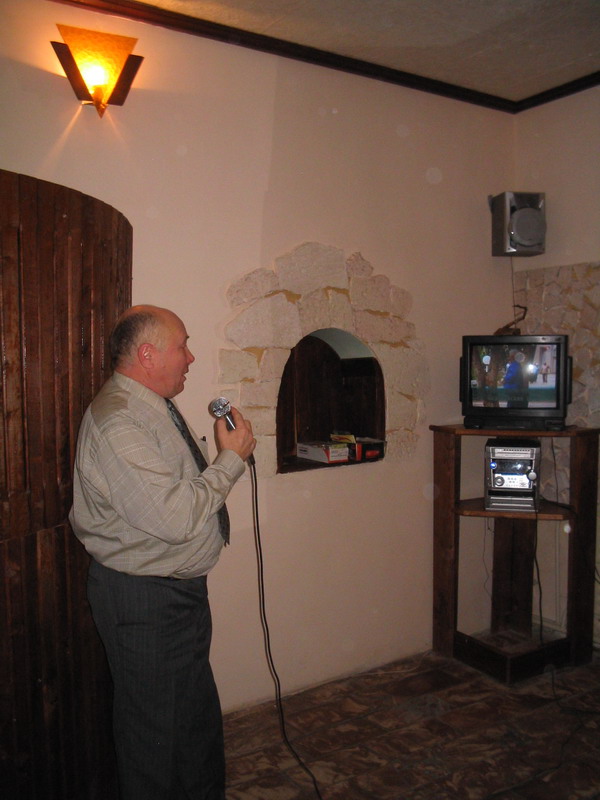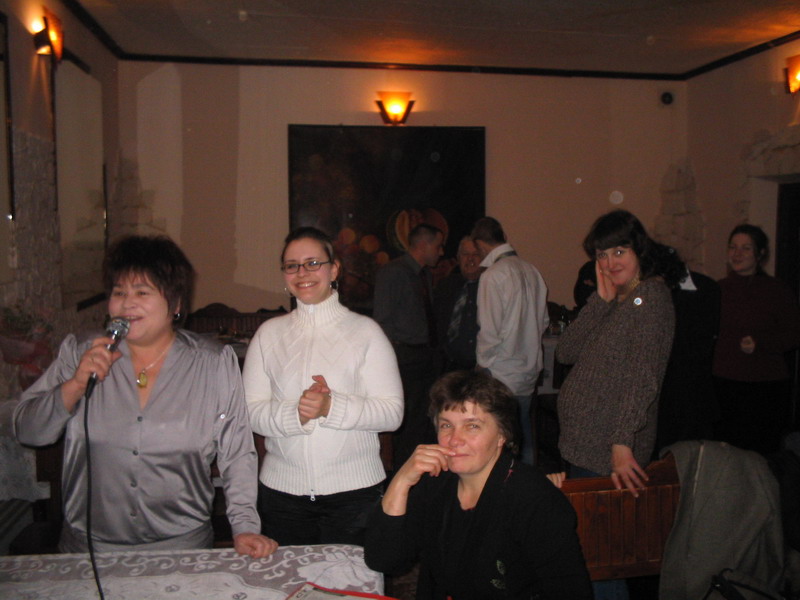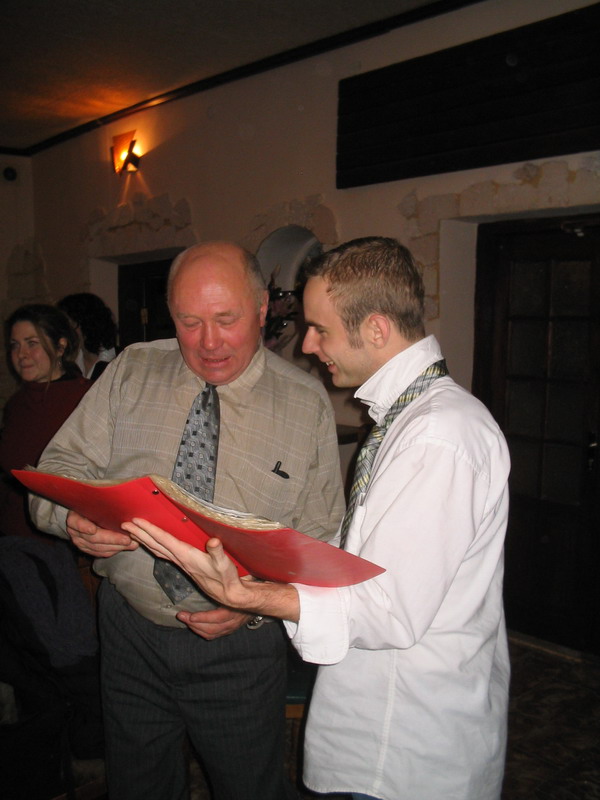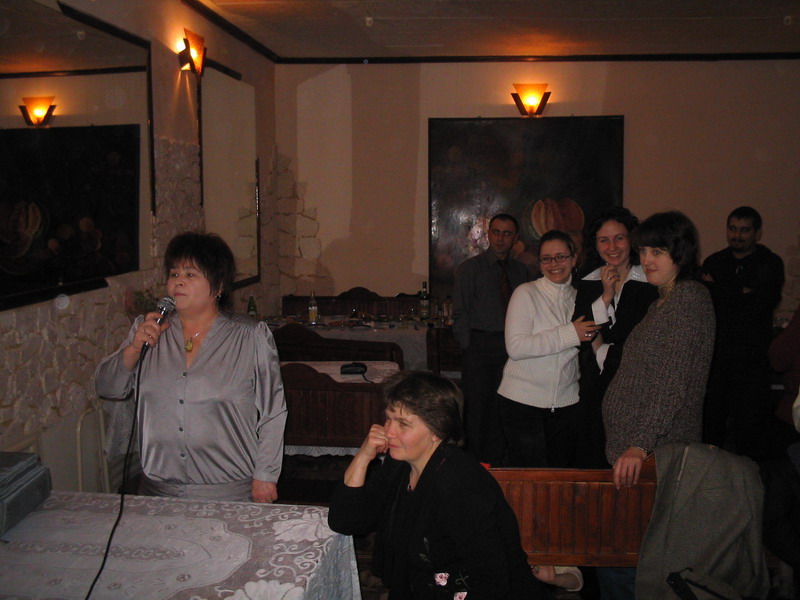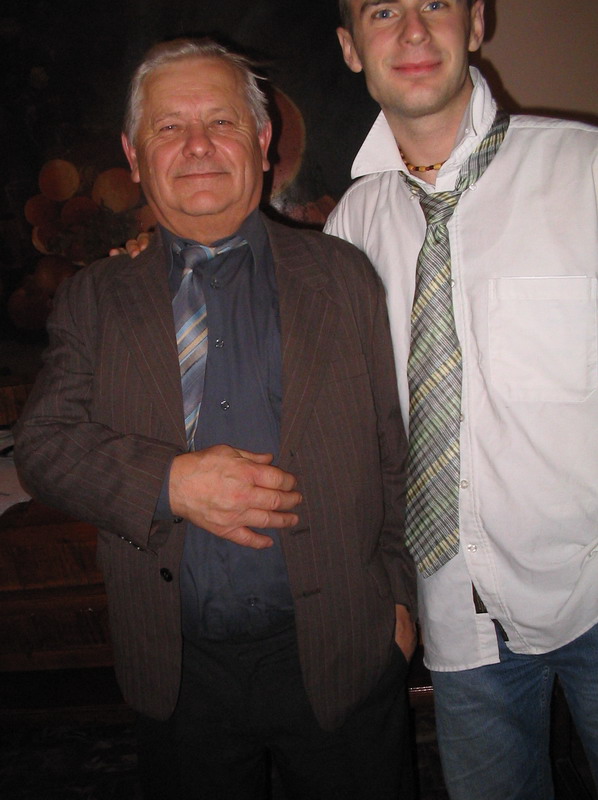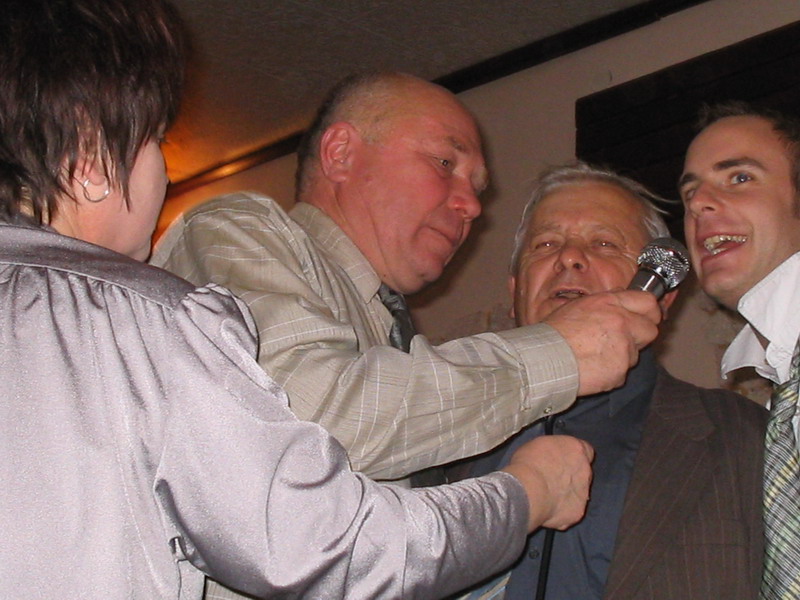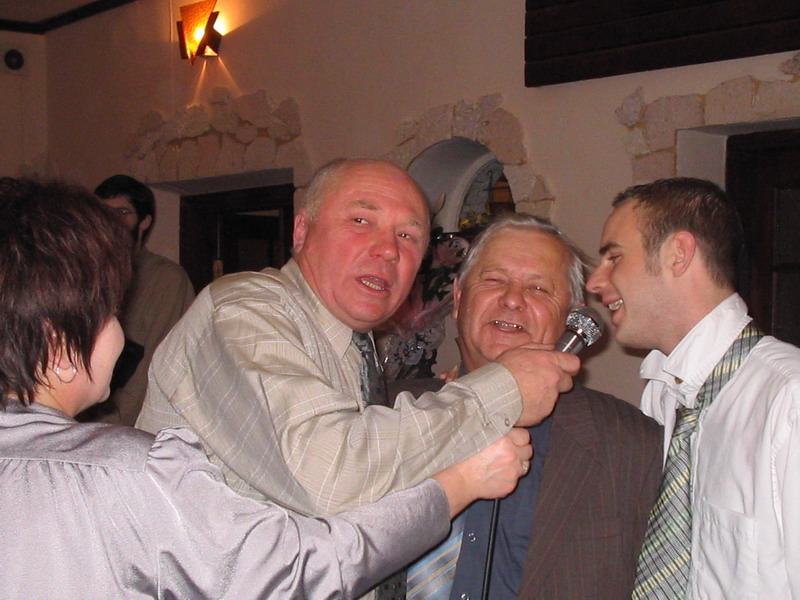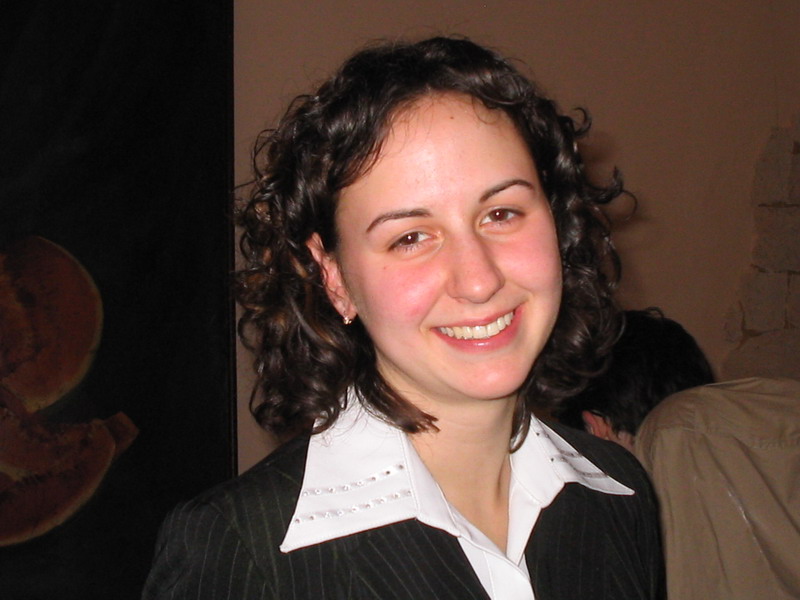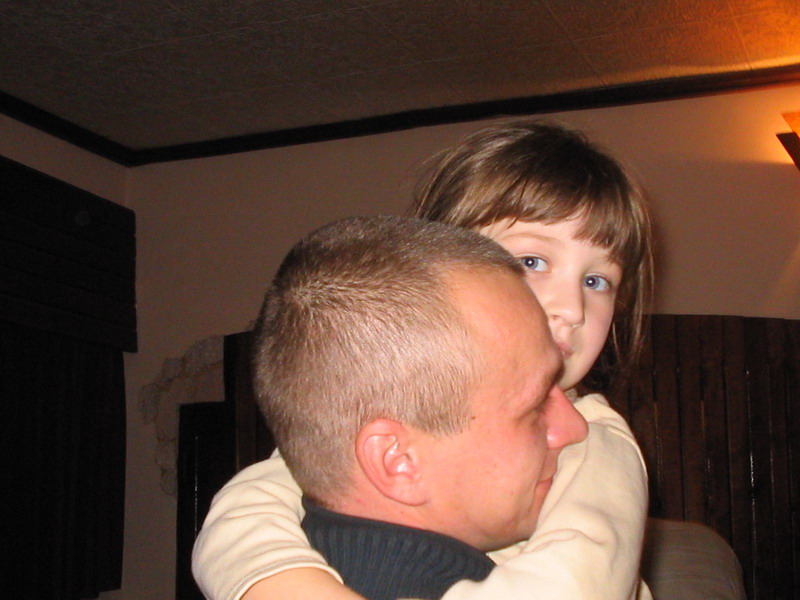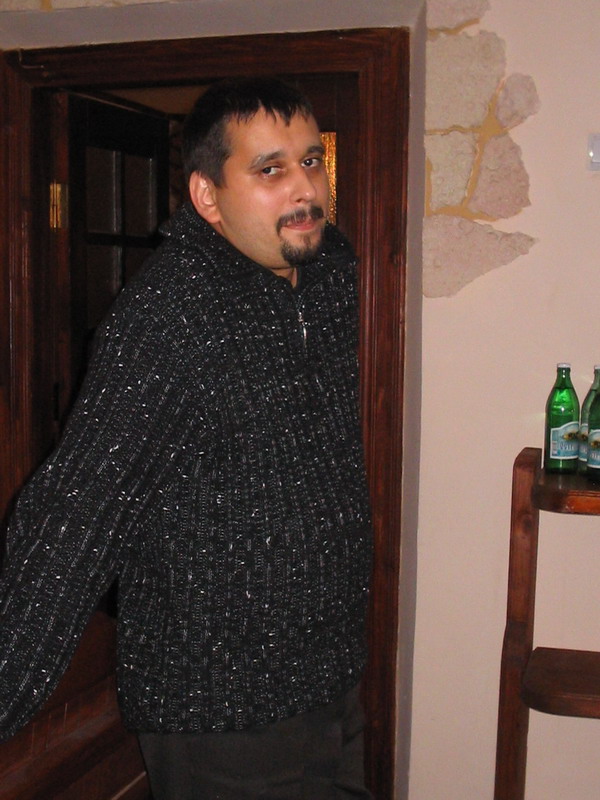 Sasha, one of my co-workers from the Academy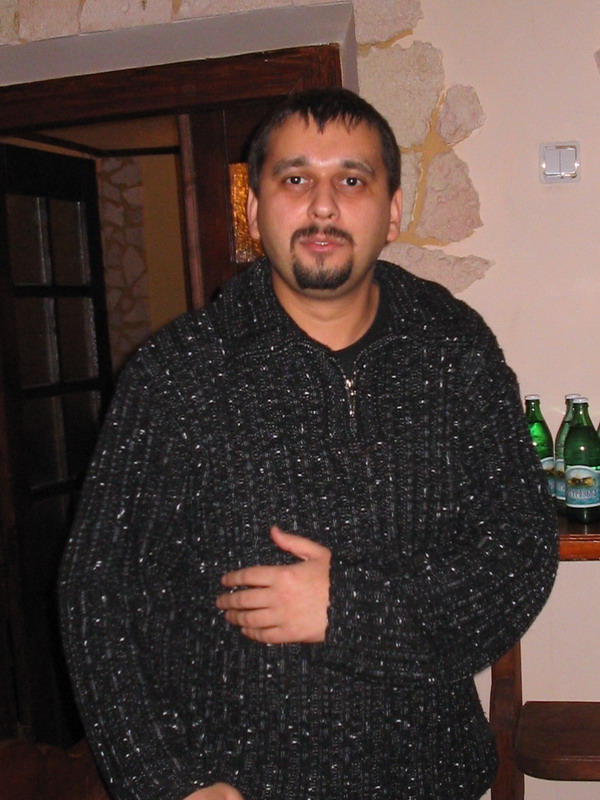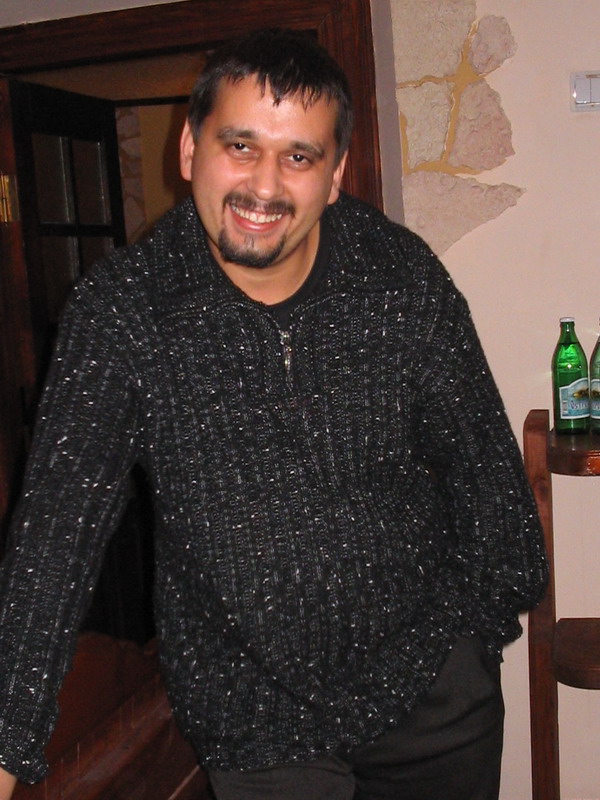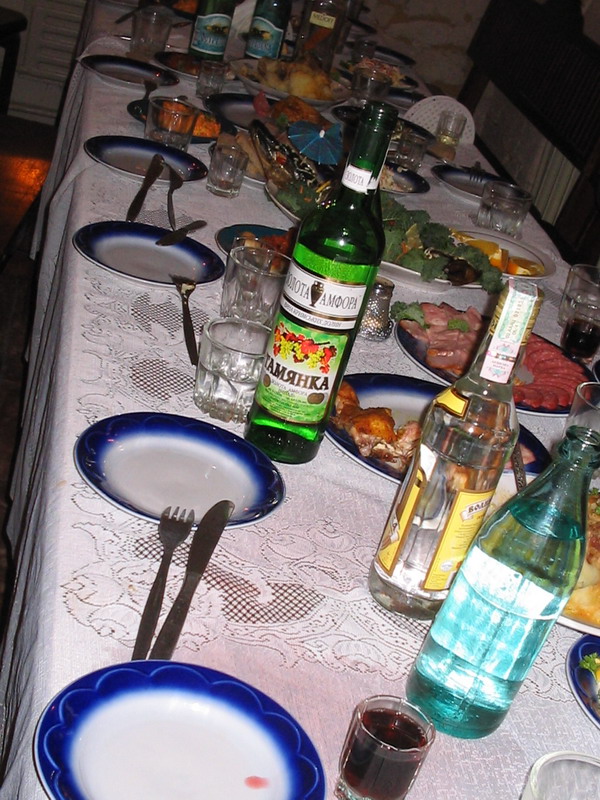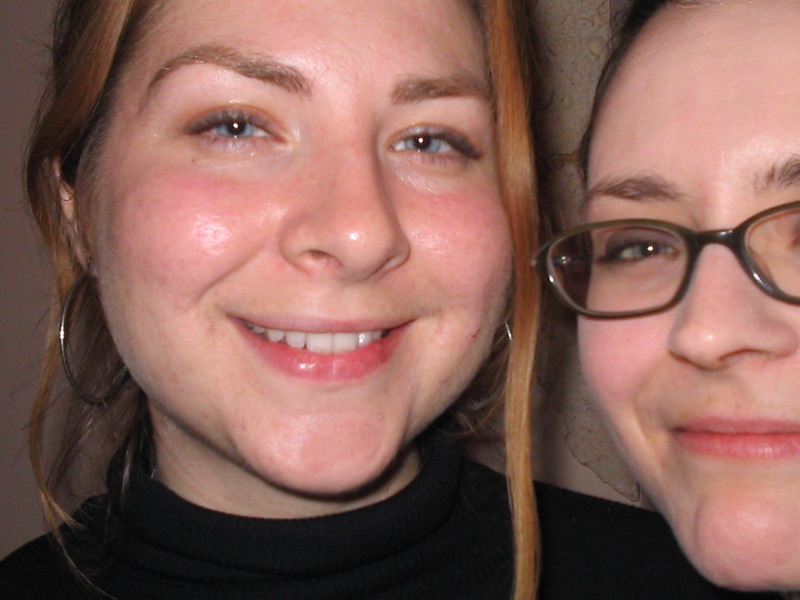 Amy borrowed my camera for a bit...