return to Ukraine Canada Corps exchange, and other travels
PS21 - Odesa (part 1)
October 22nd, 2005: leaving Odessa
We made it down to Odesa ("Odessa" in Russian, and it turns out that that's the language spoken there =), and I daresay we were the first CWY participants in Ukraine to do so. =)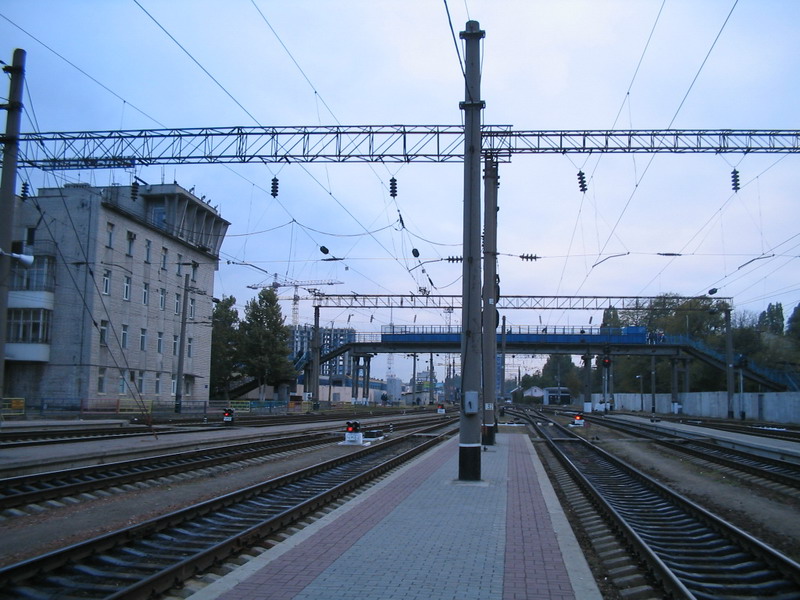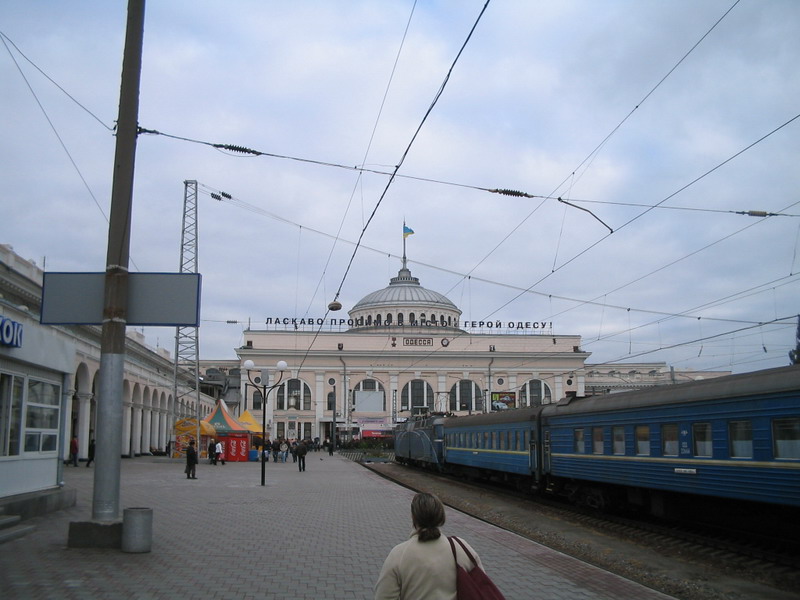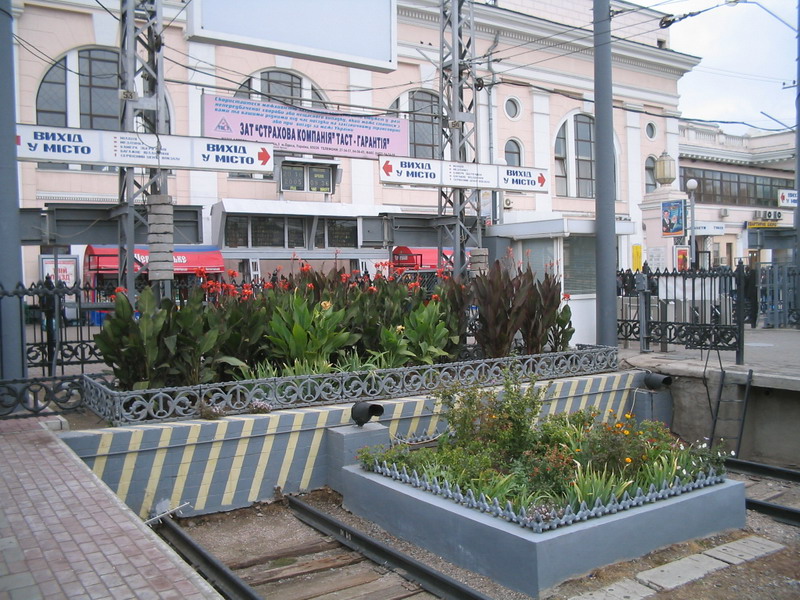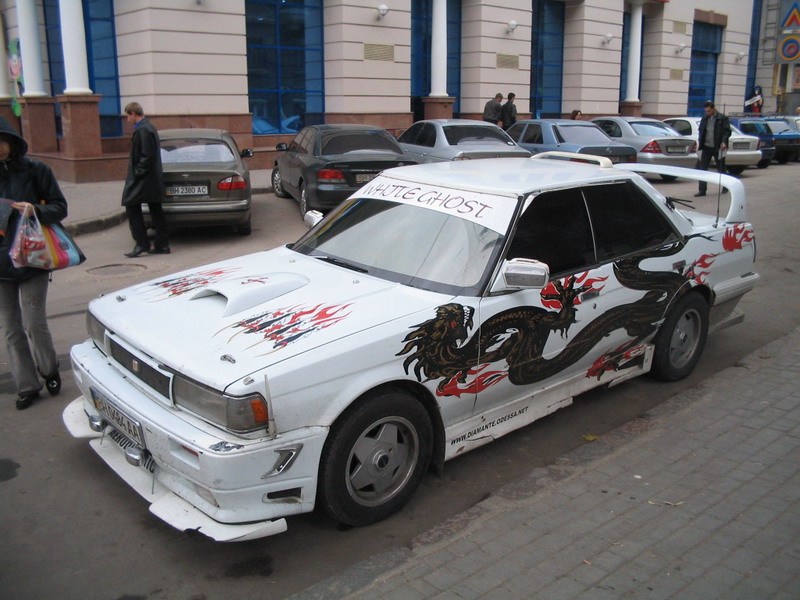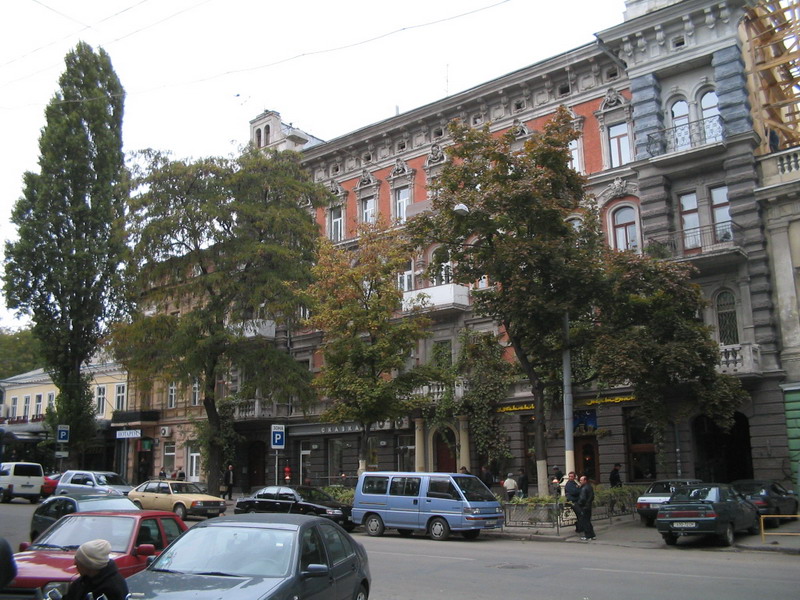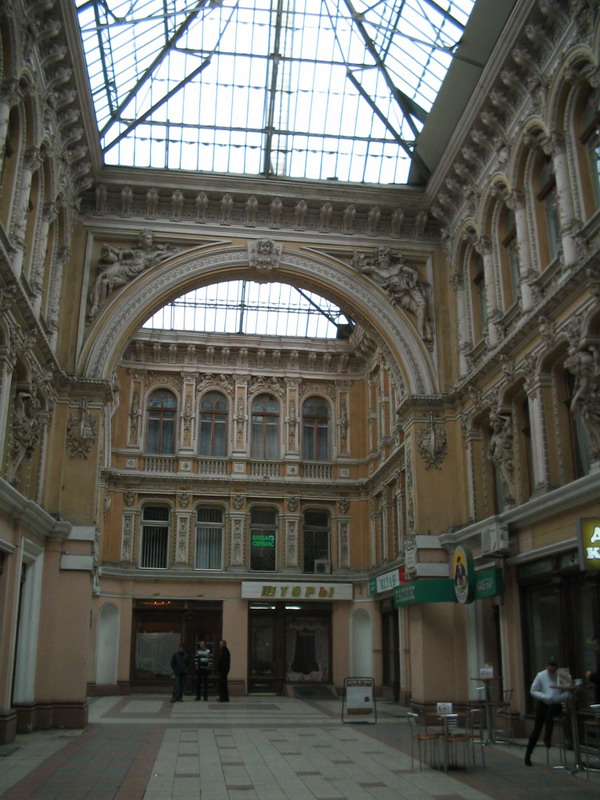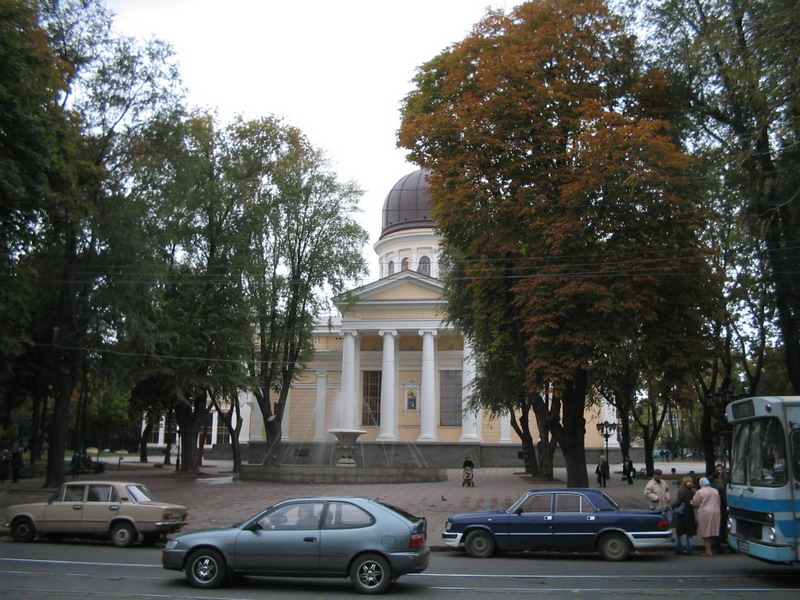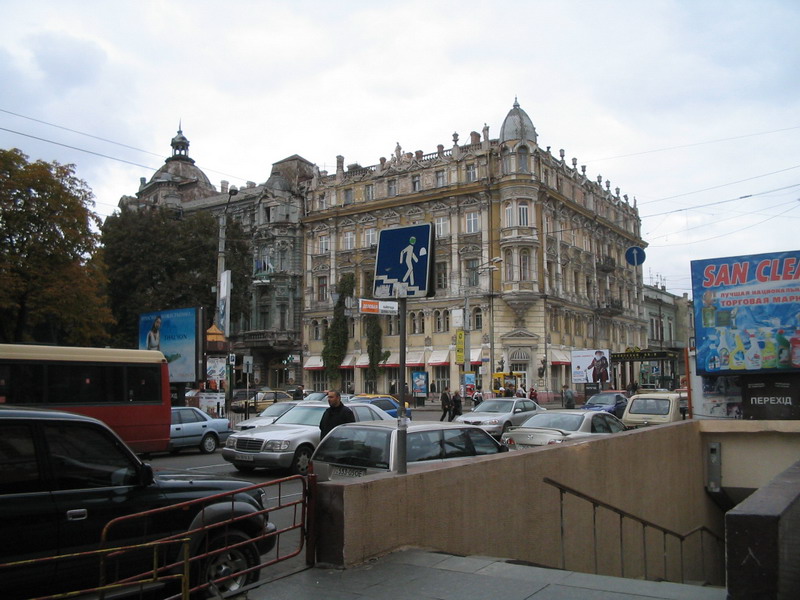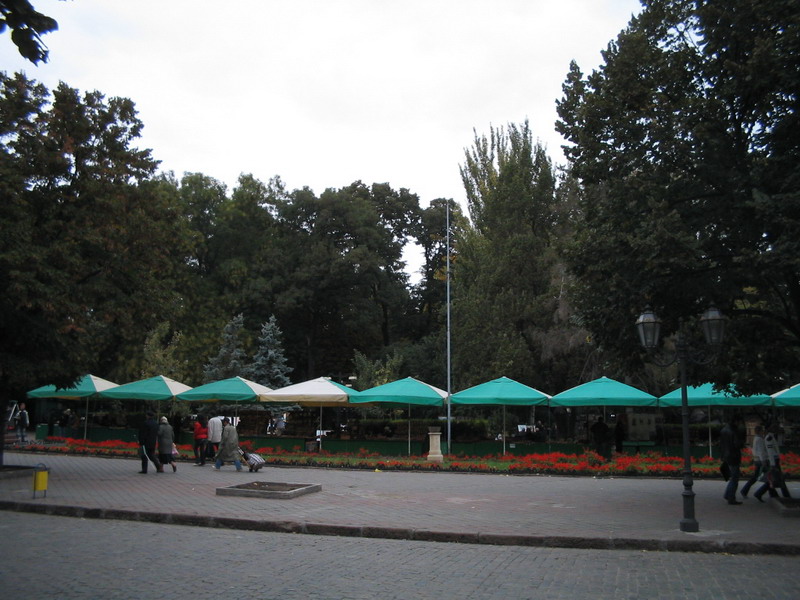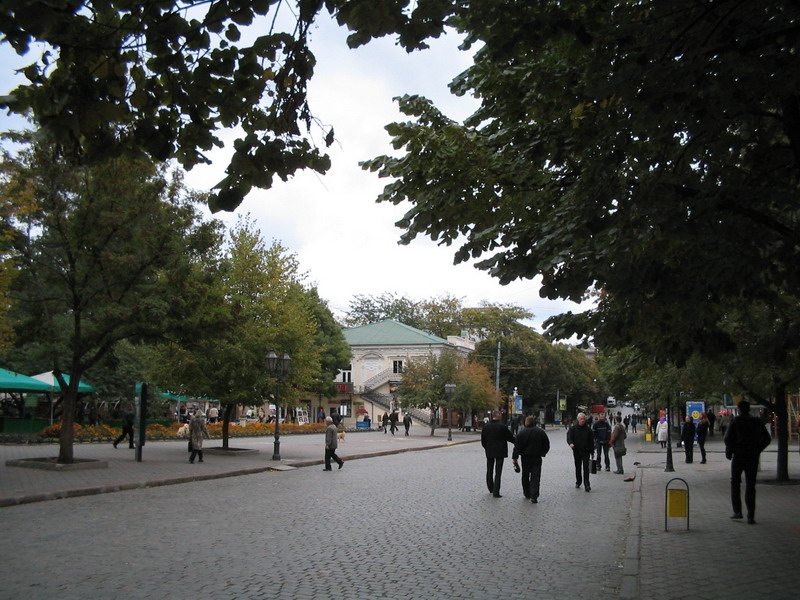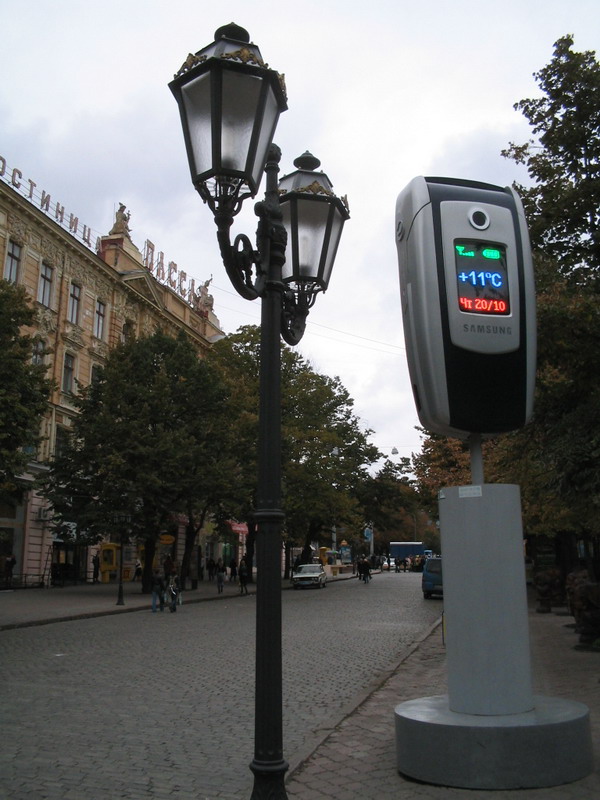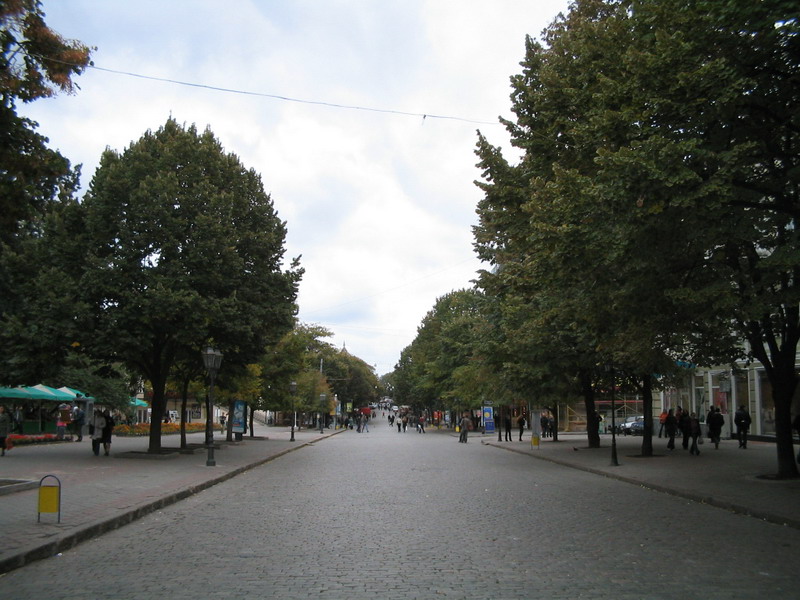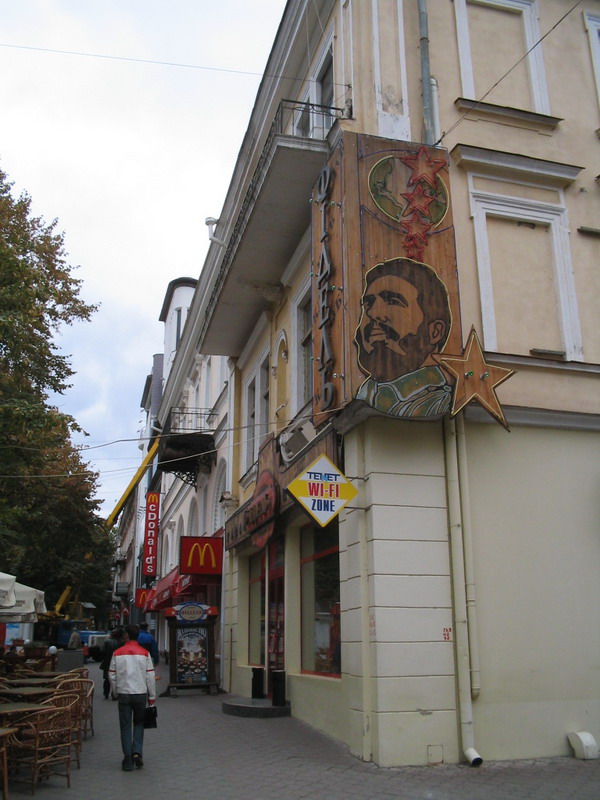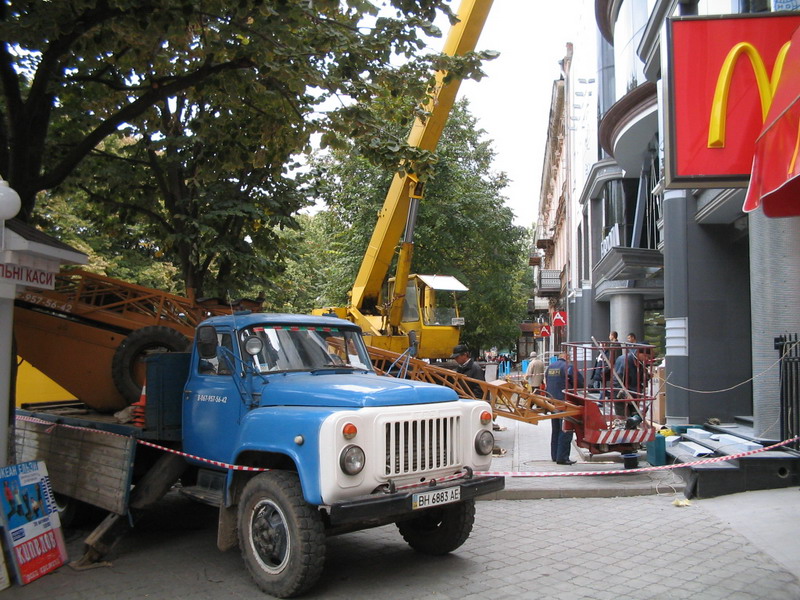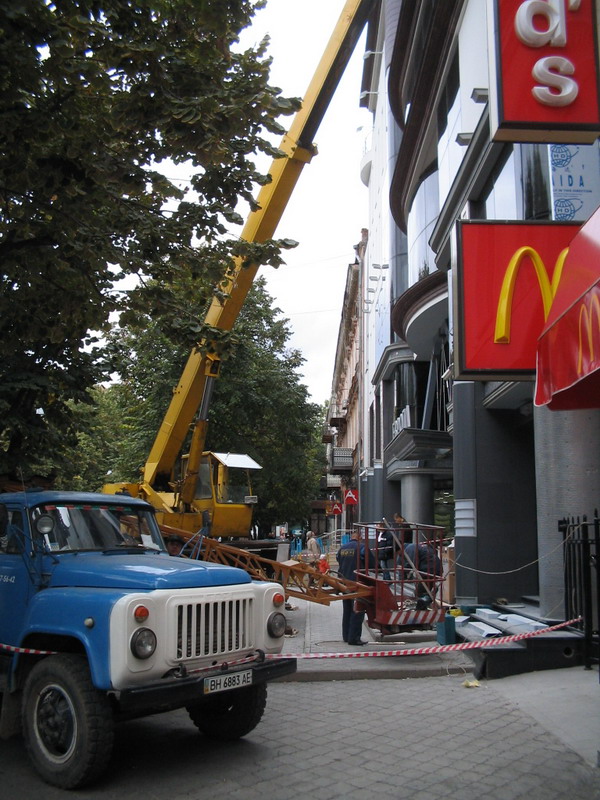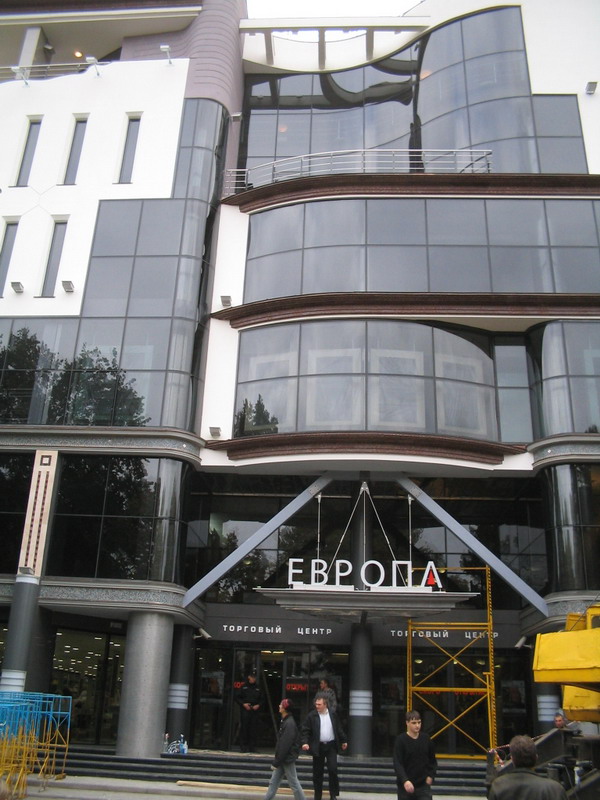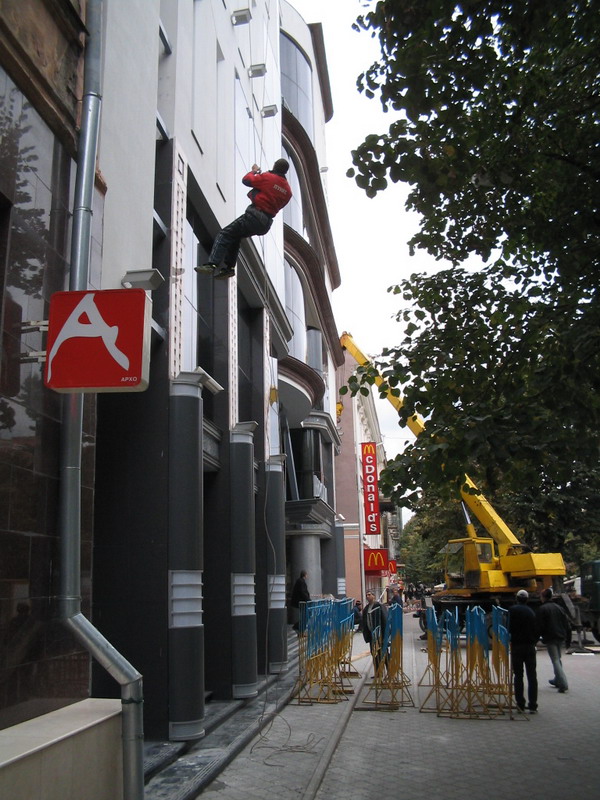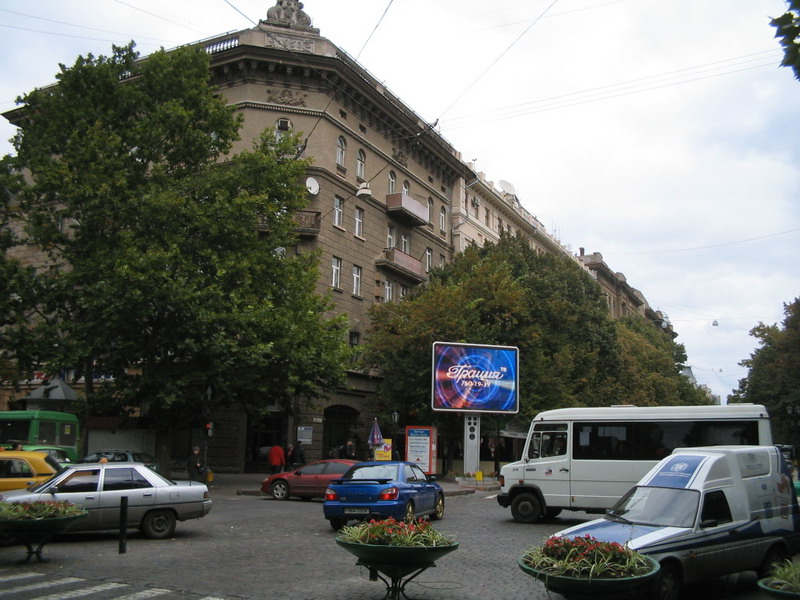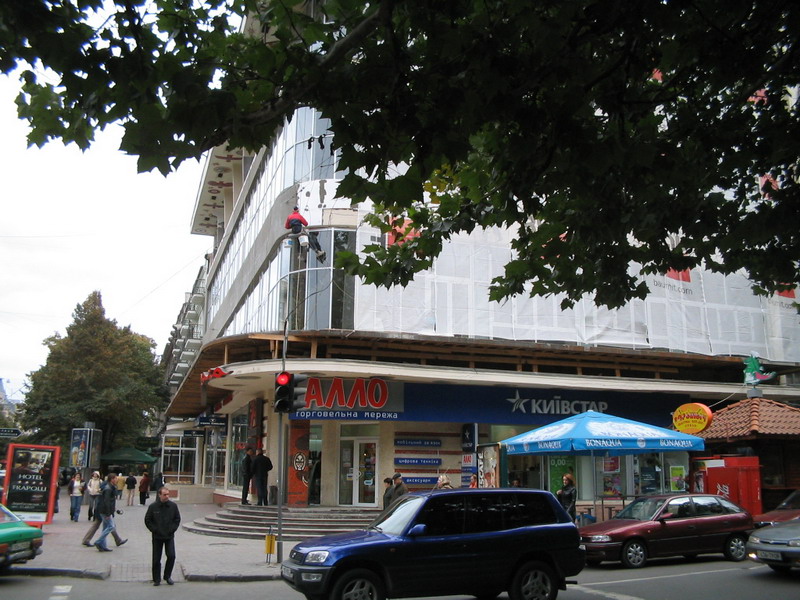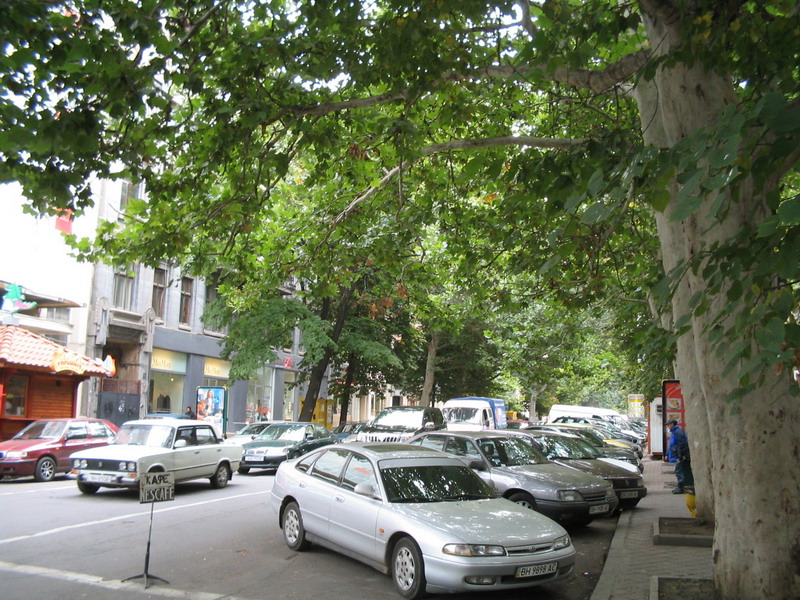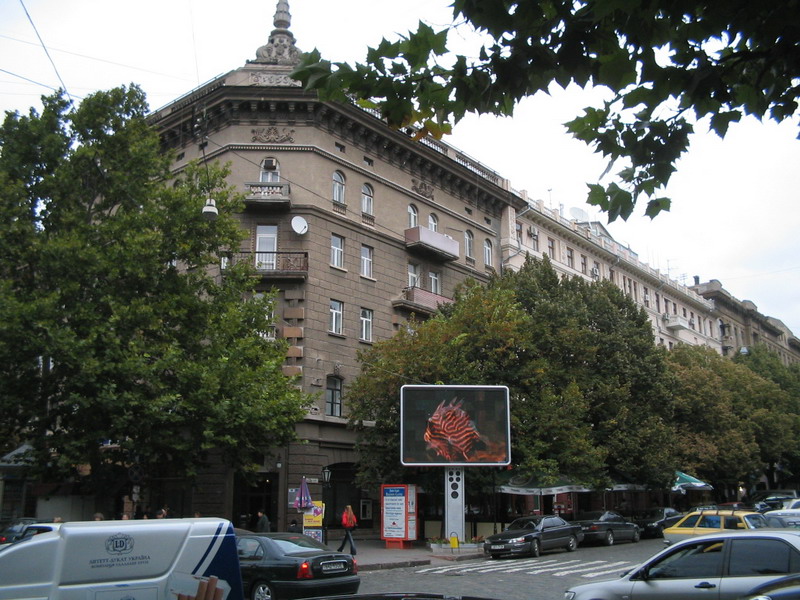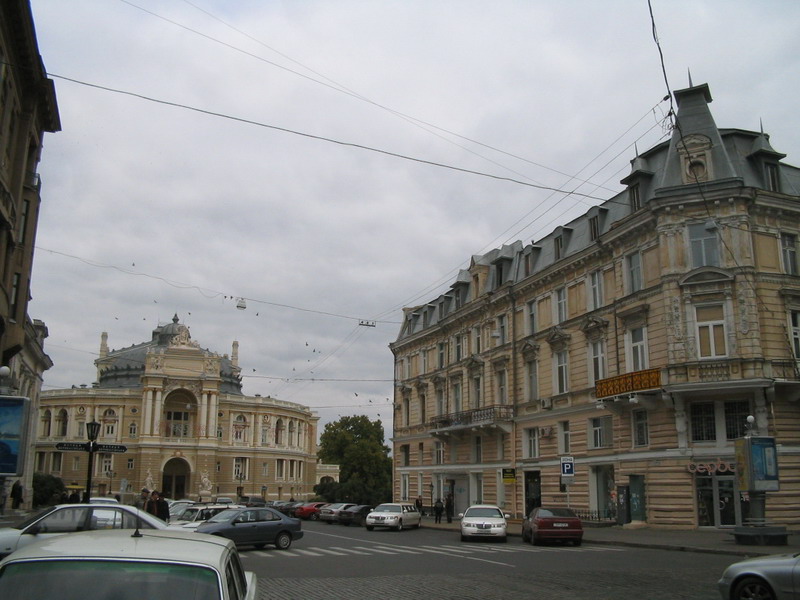 Background: The Odesa Opera Theater.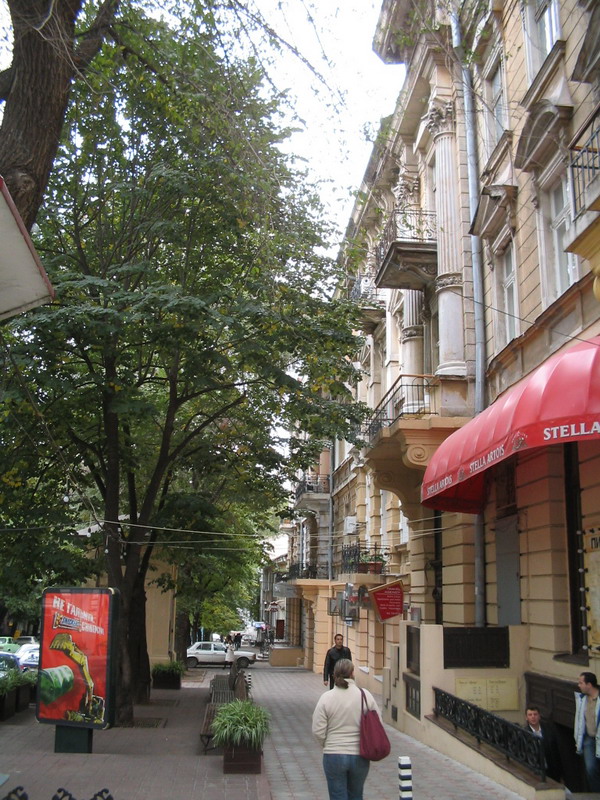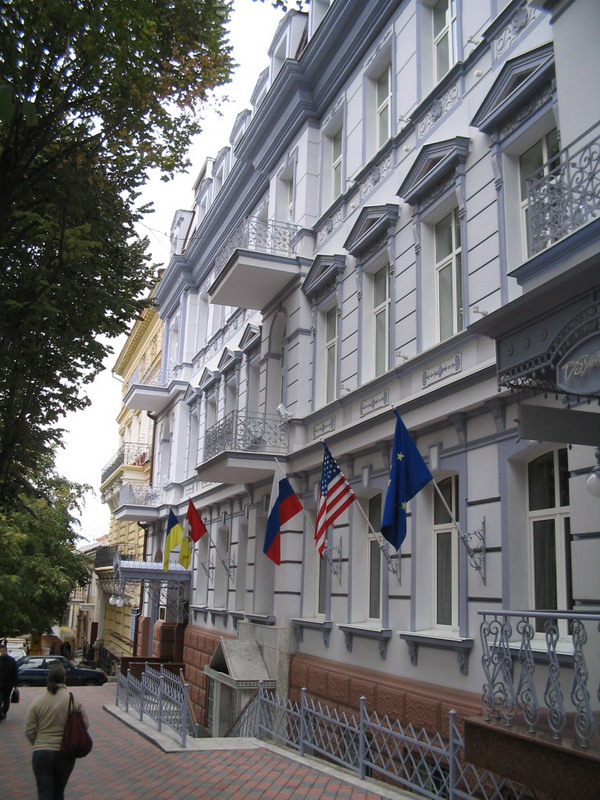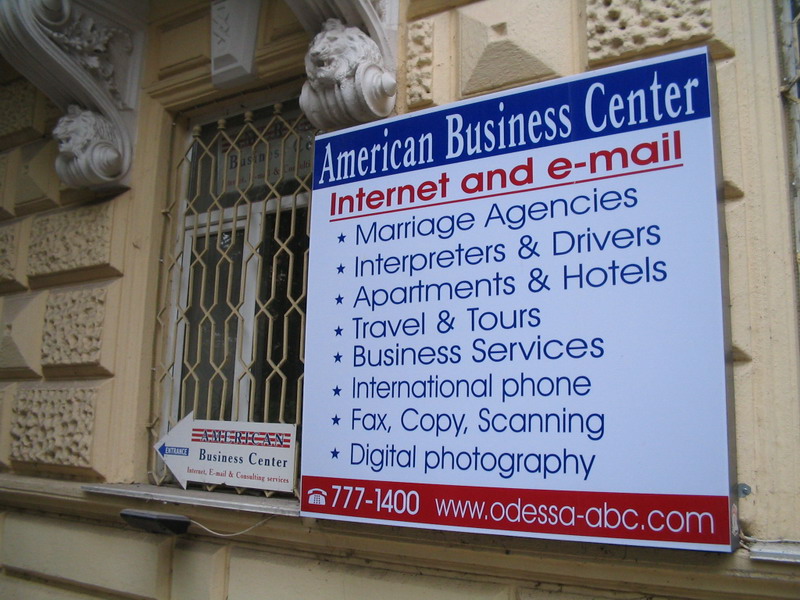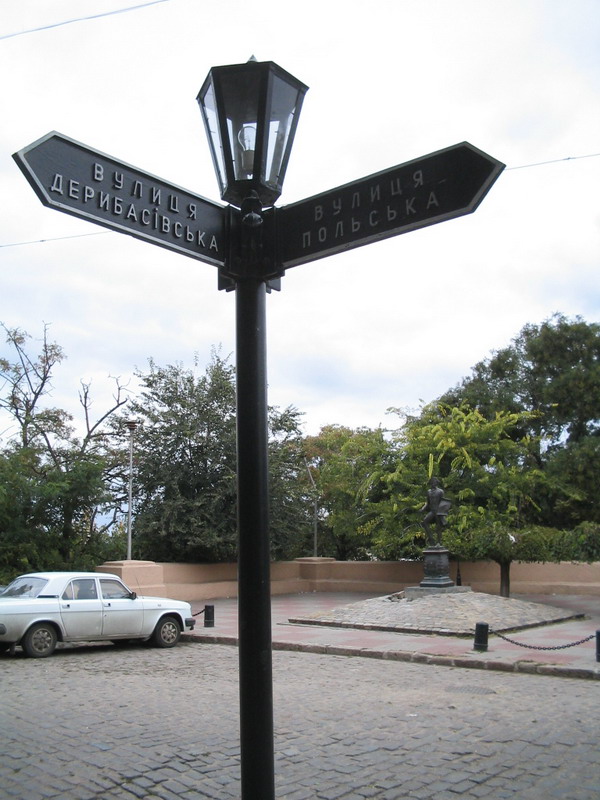 Coool... Poland Street!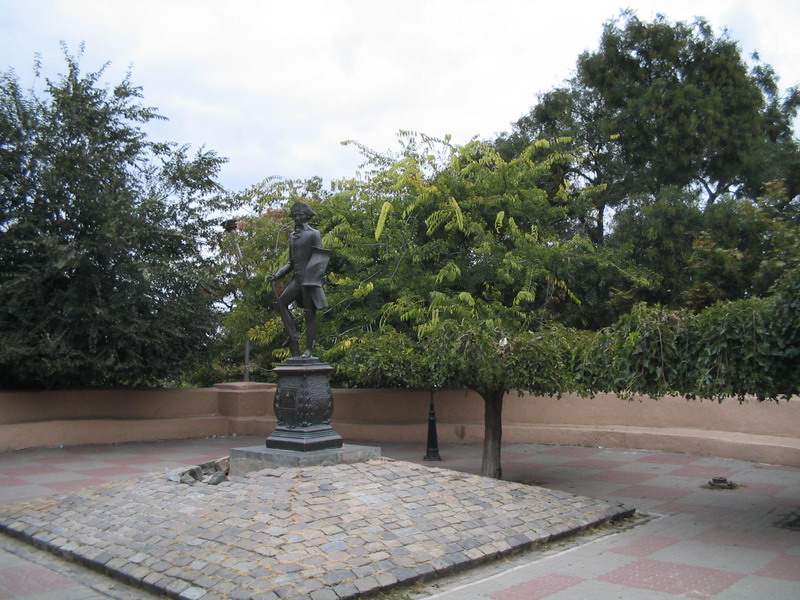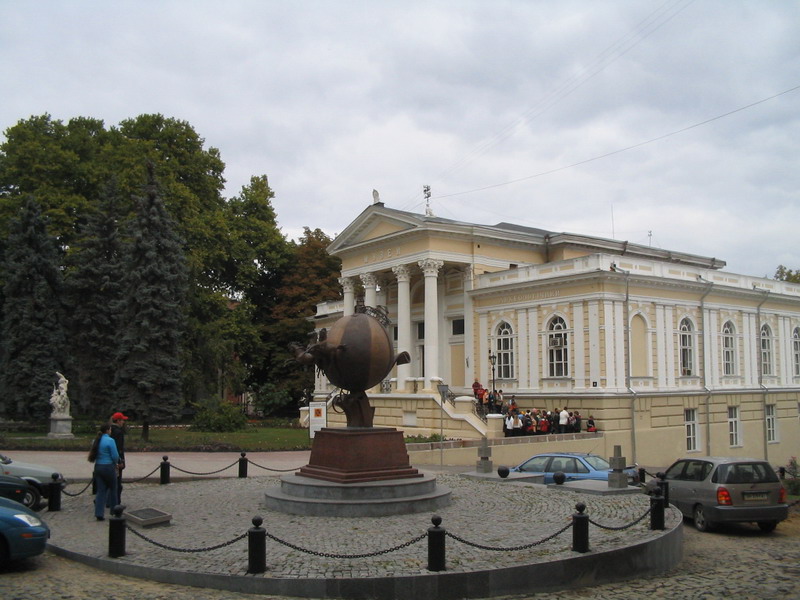 The old Odessa Public Library, now an architectural museum.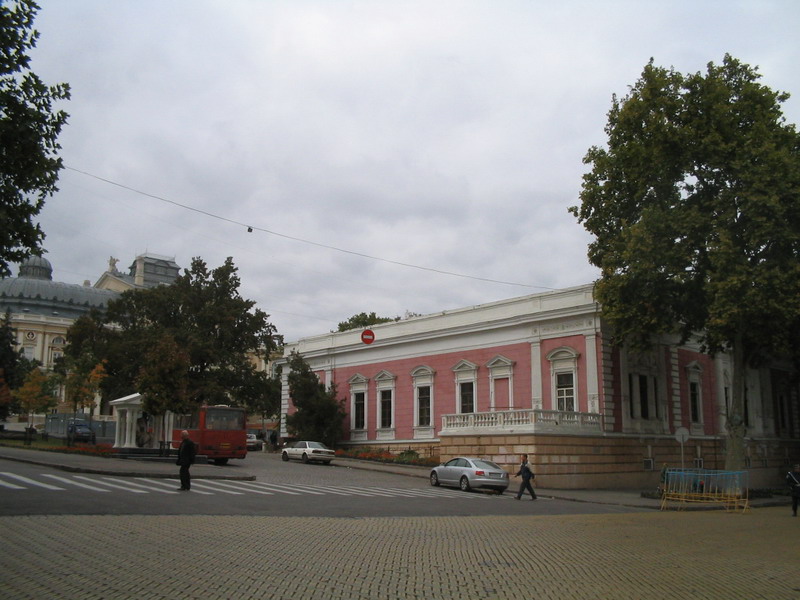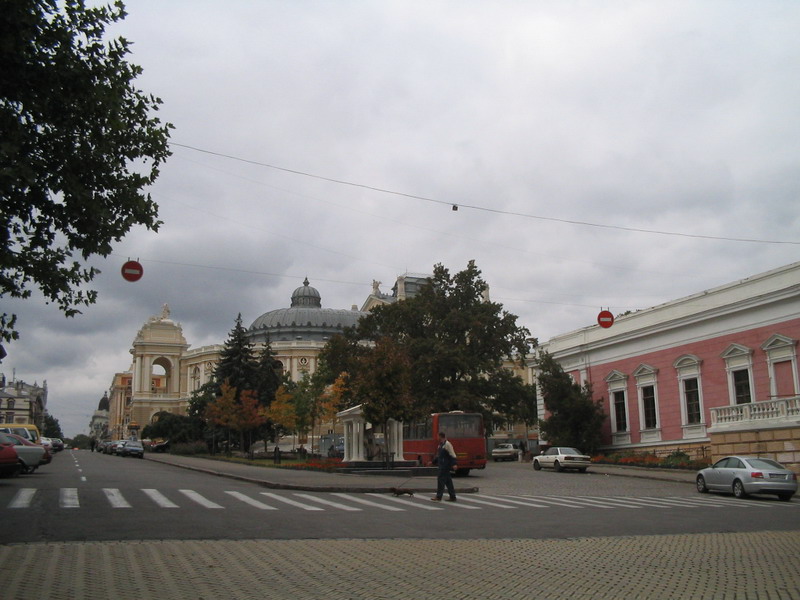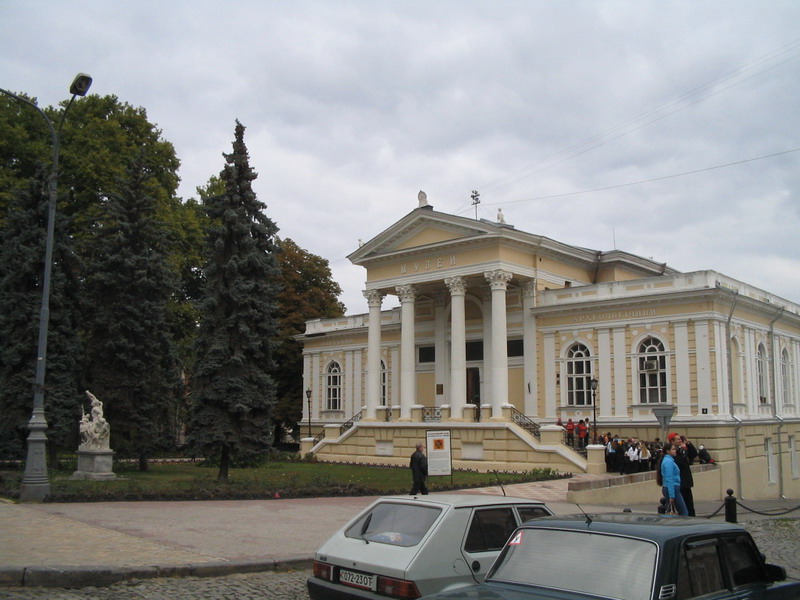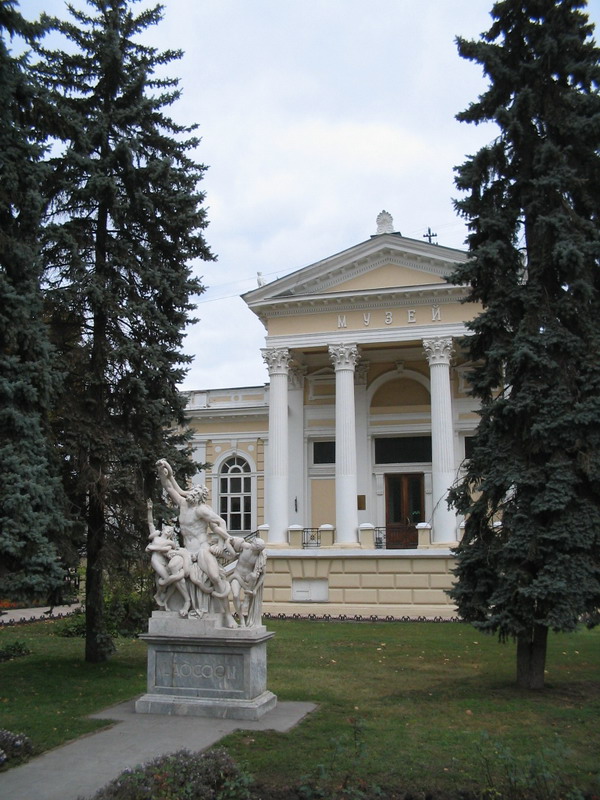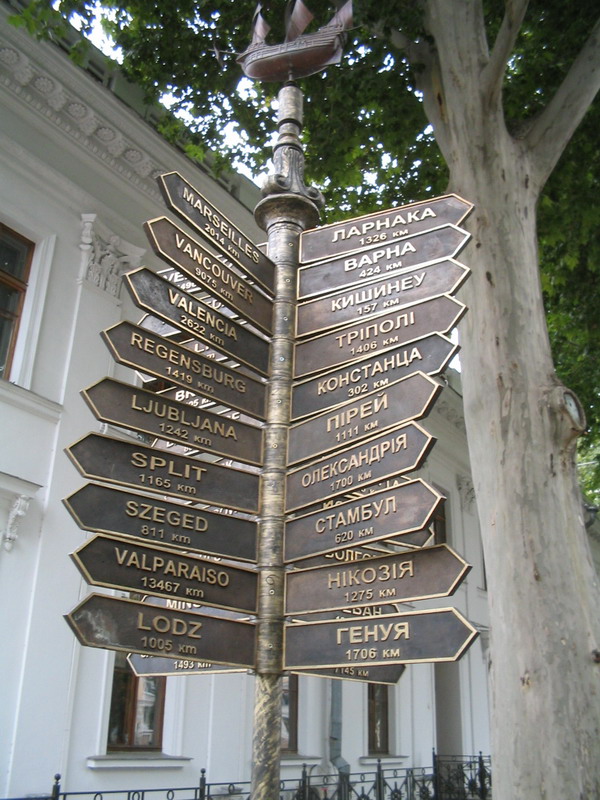 Let's see... Alexandria, Istanbul...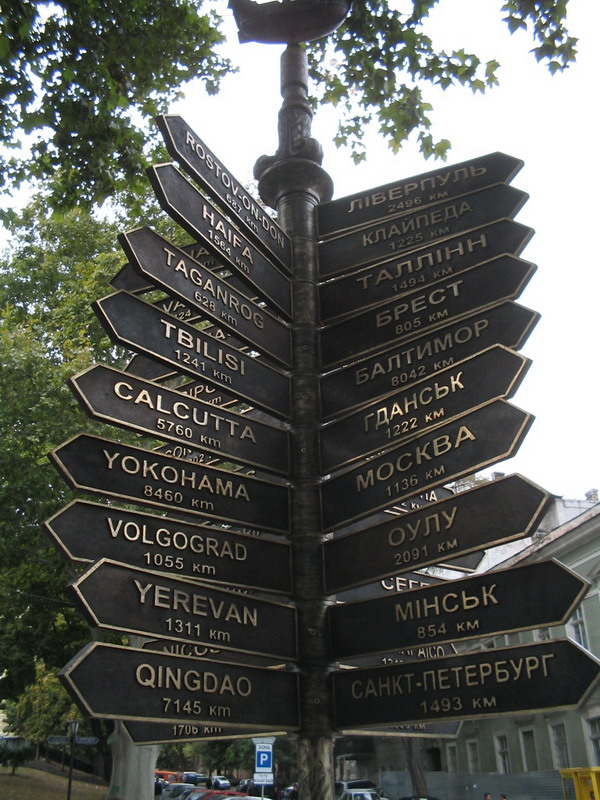 ... Liverpool, Baltimore, Gdansk, Moscow, Minsk, Saint Pertersburg...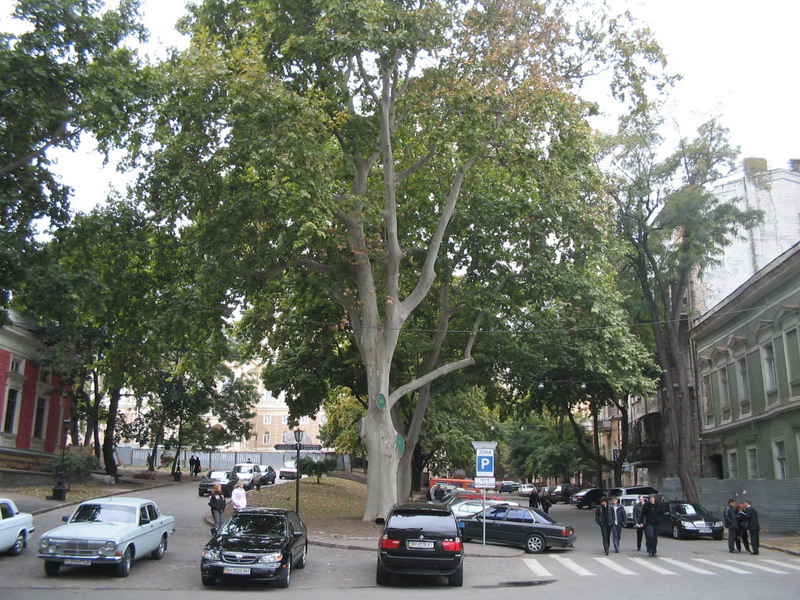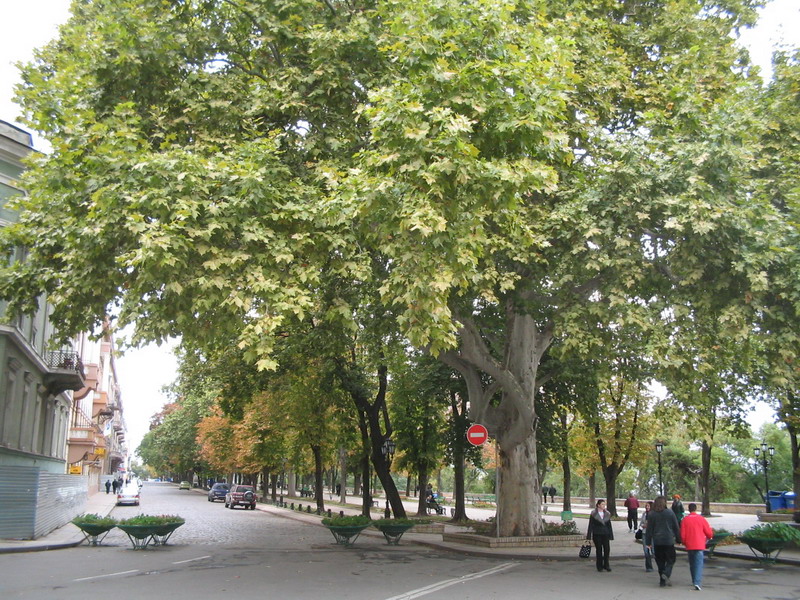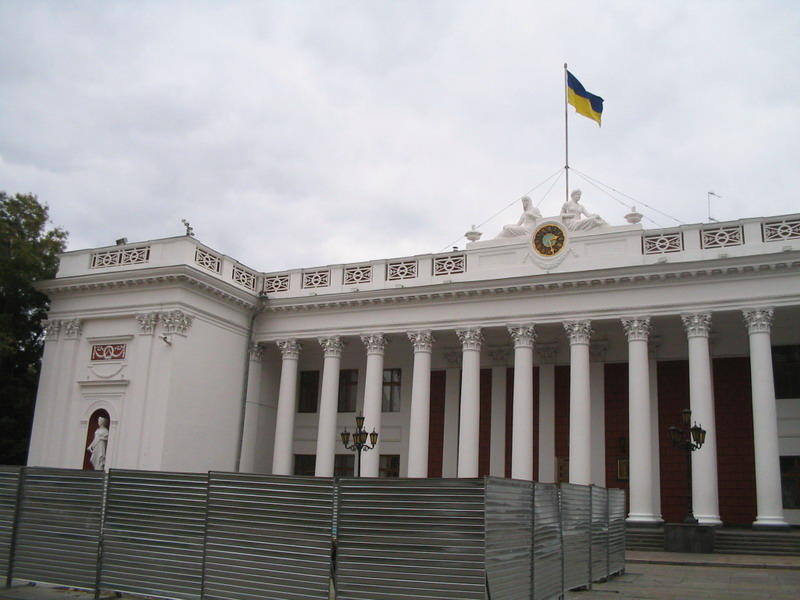 Odesa City Hall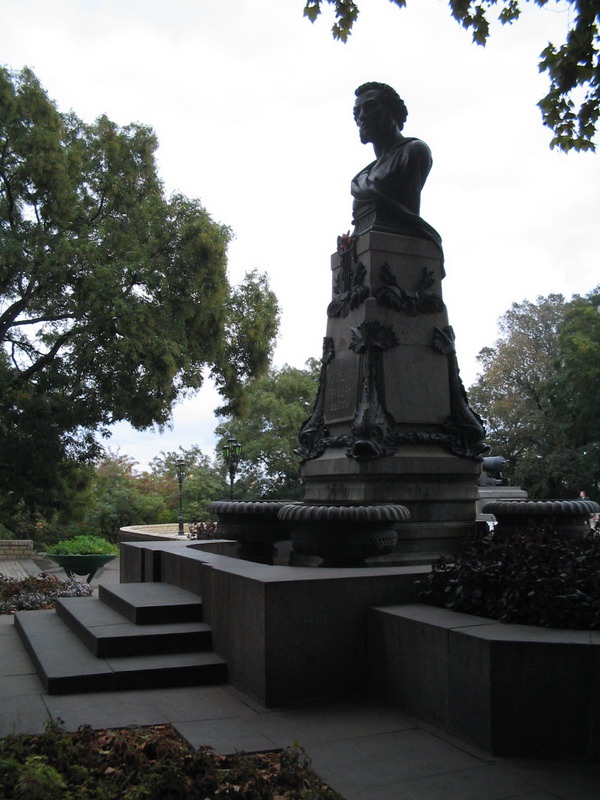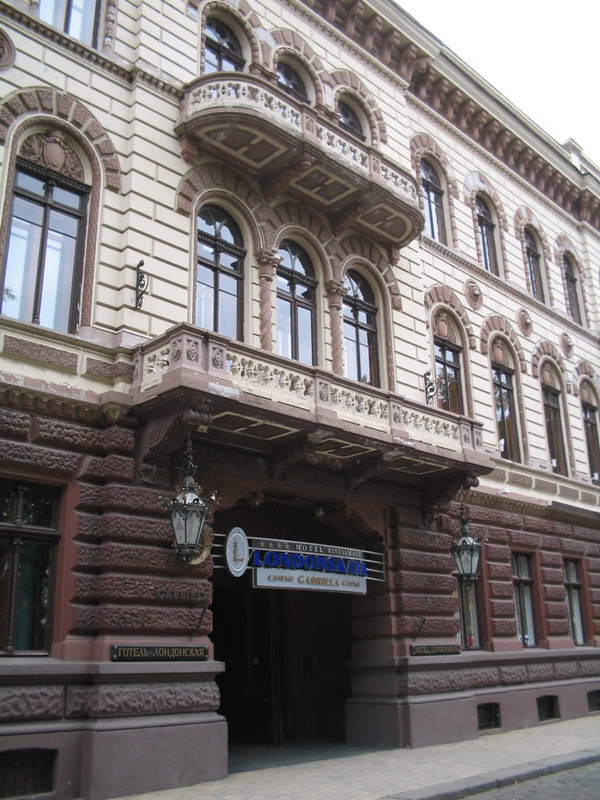 We walked in to inquire about their rates.
We walked out again.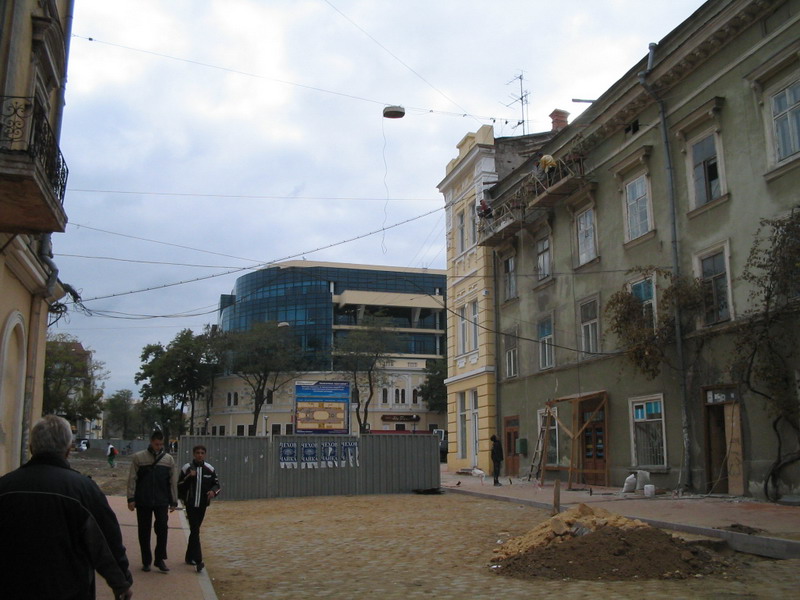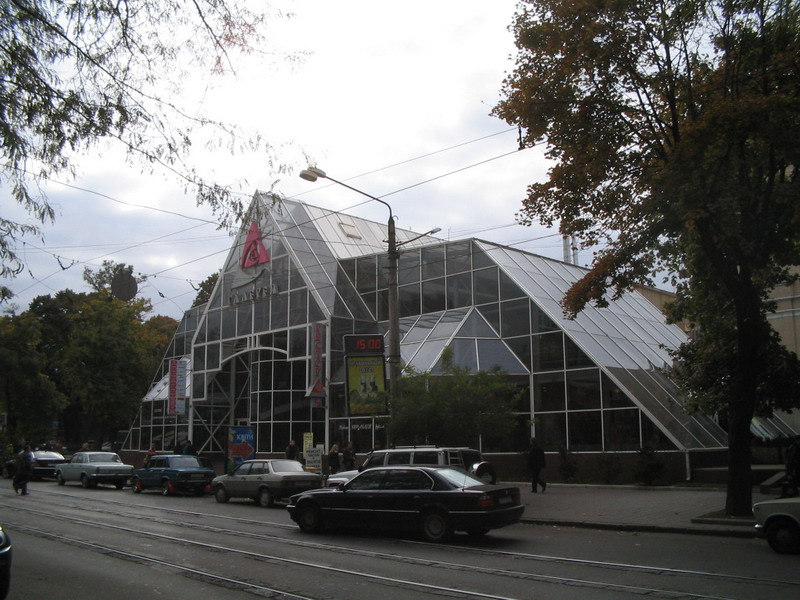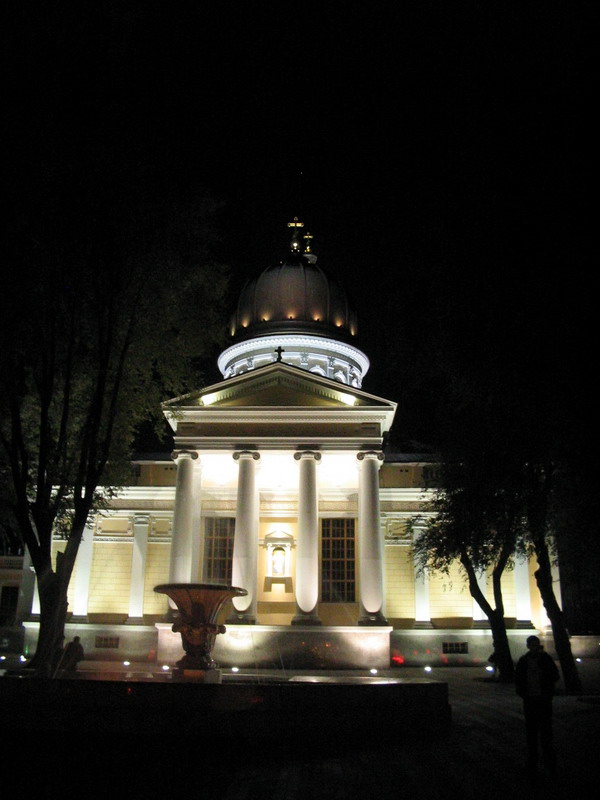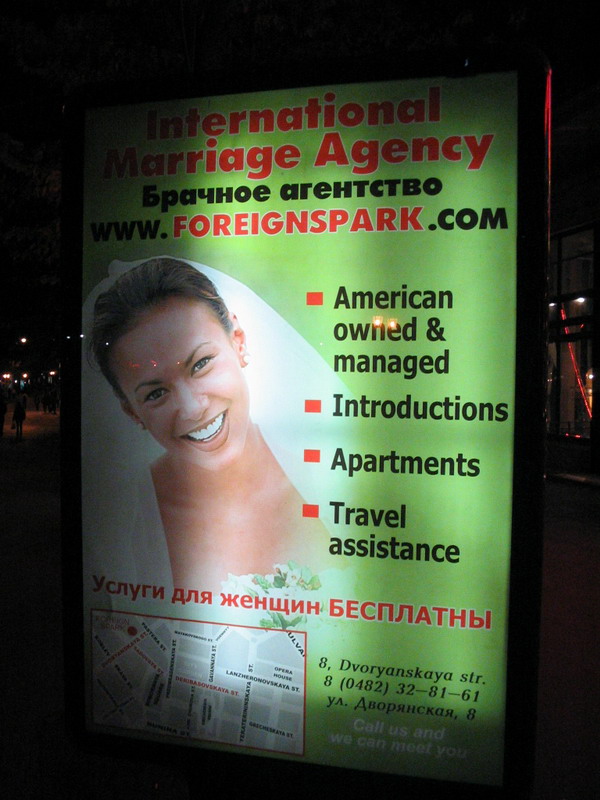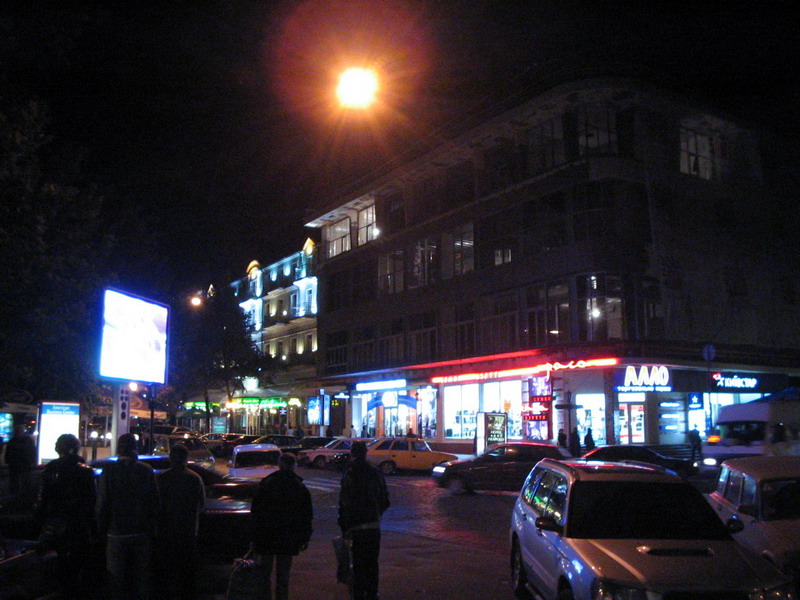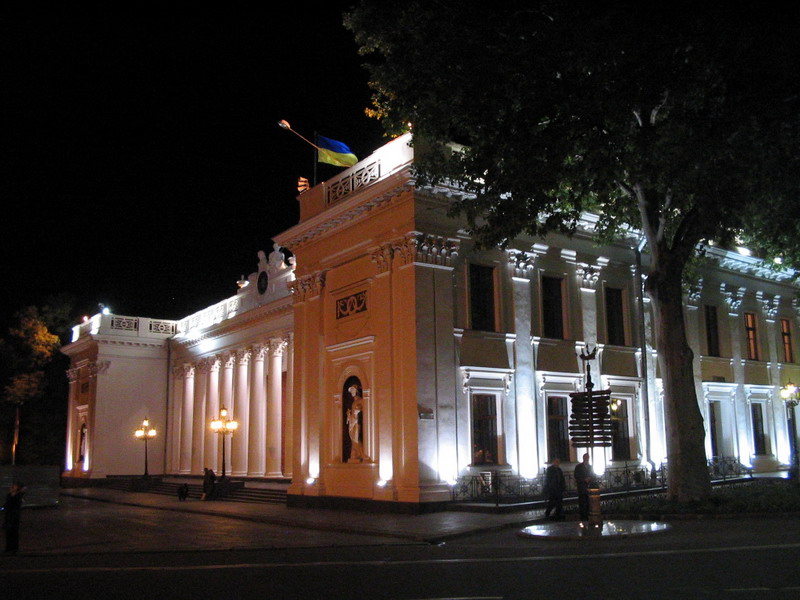 Odesa City Hall, at night.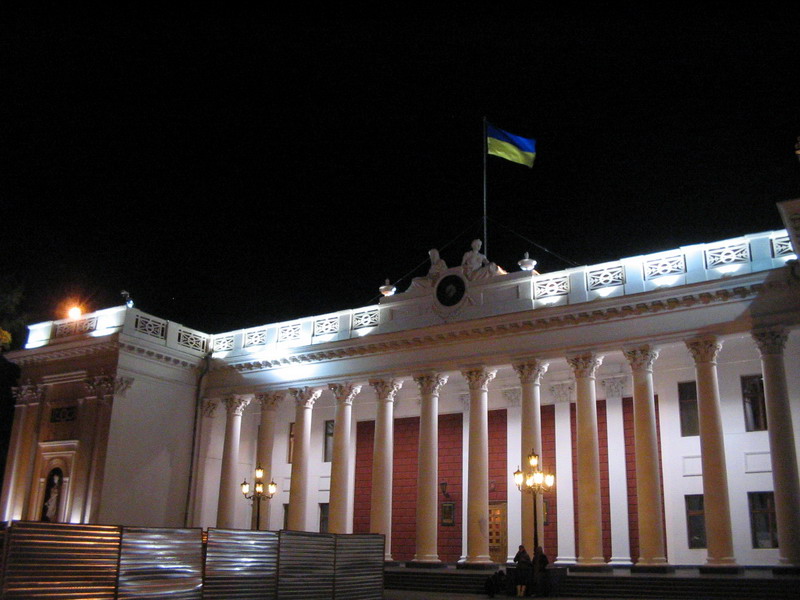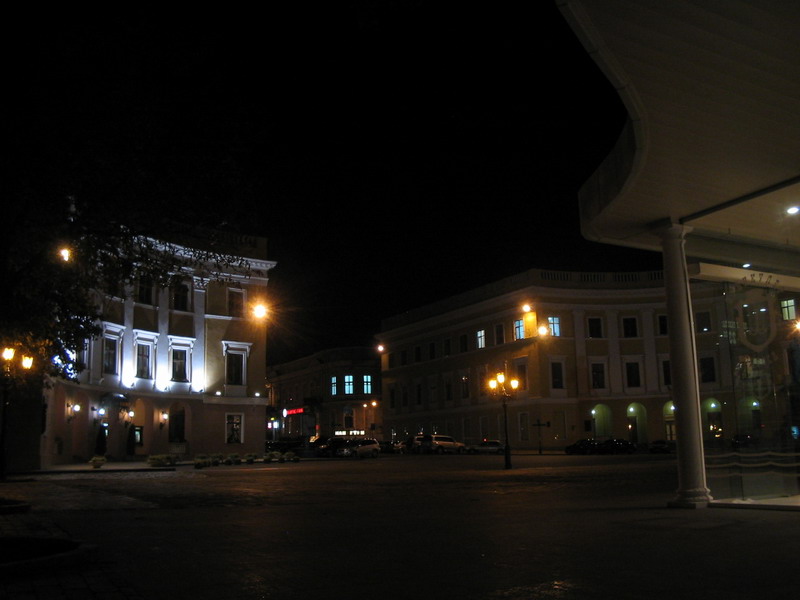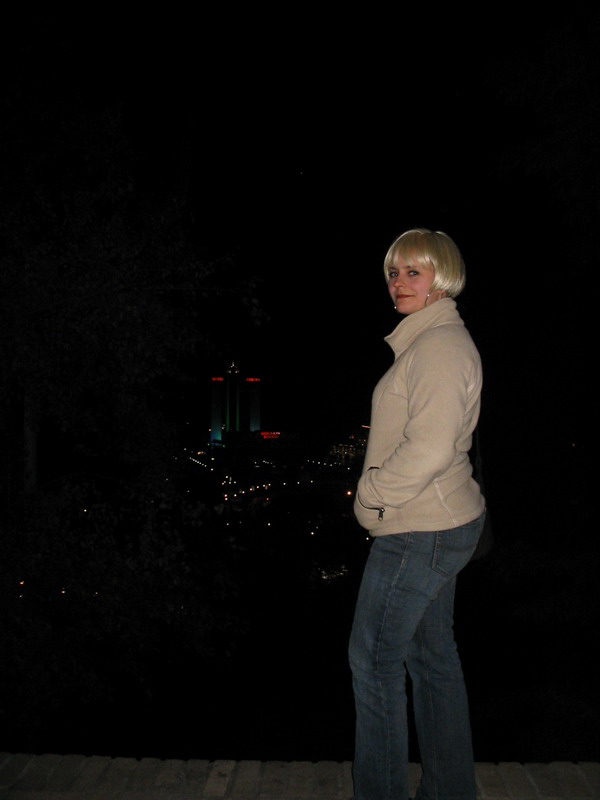 Shelley, with her new hair.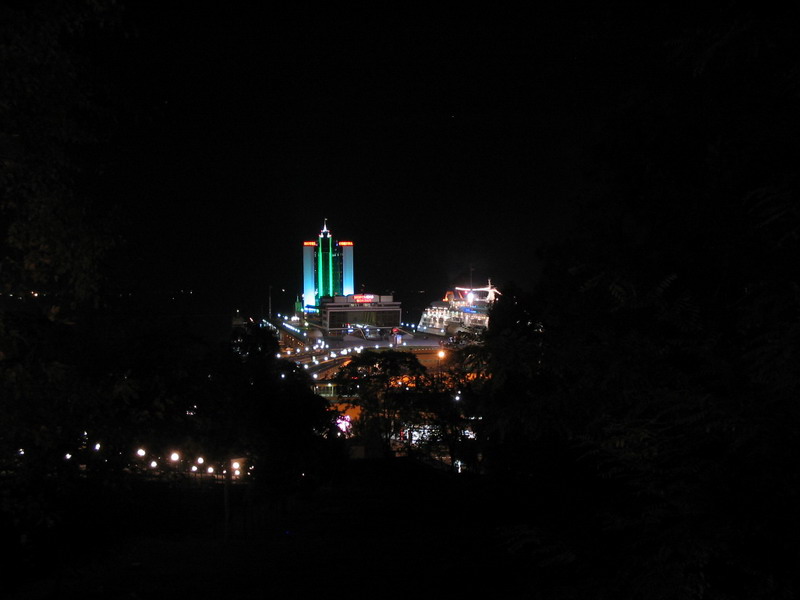 The Odesa Passenger Seaport, at night.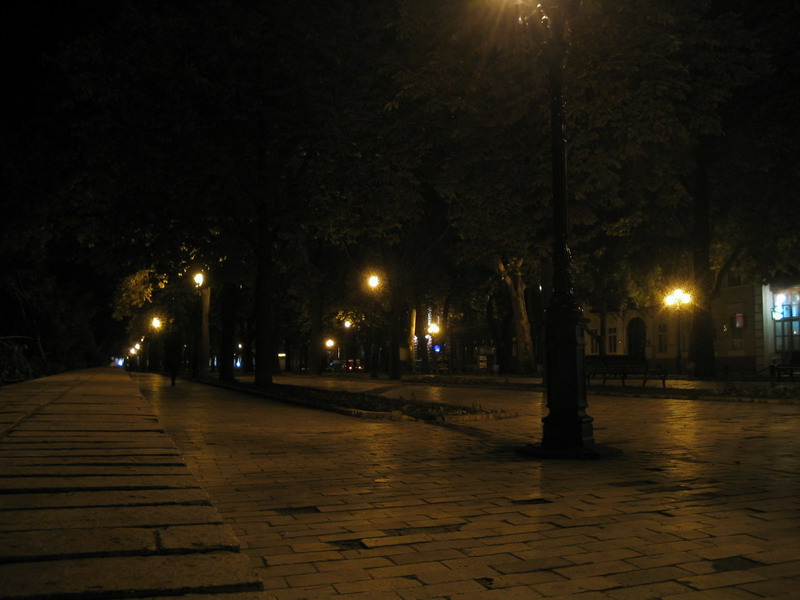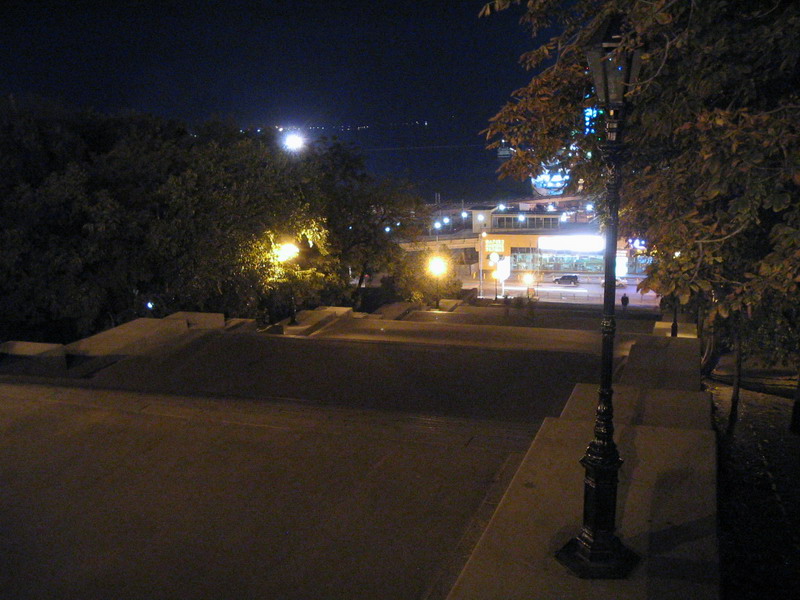 Our first look at the famous Potemkin Stairs.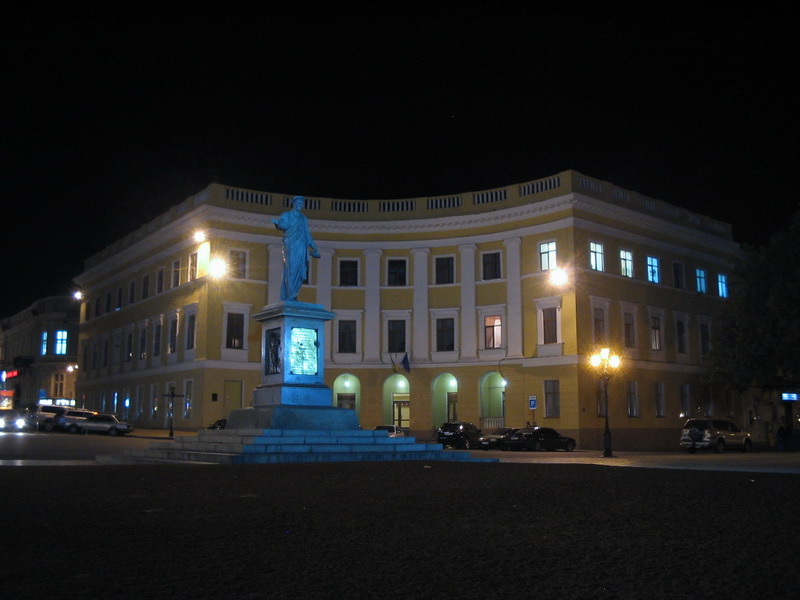 Statue of Duc de Richelieu.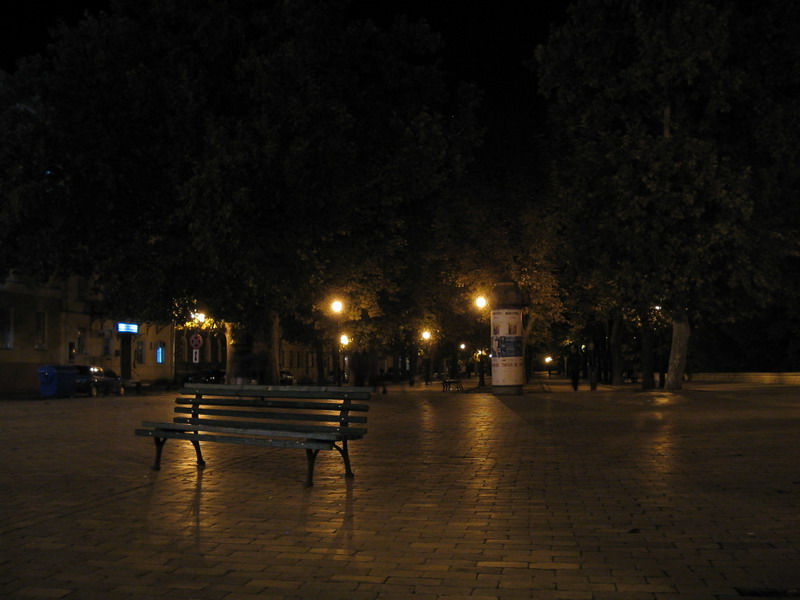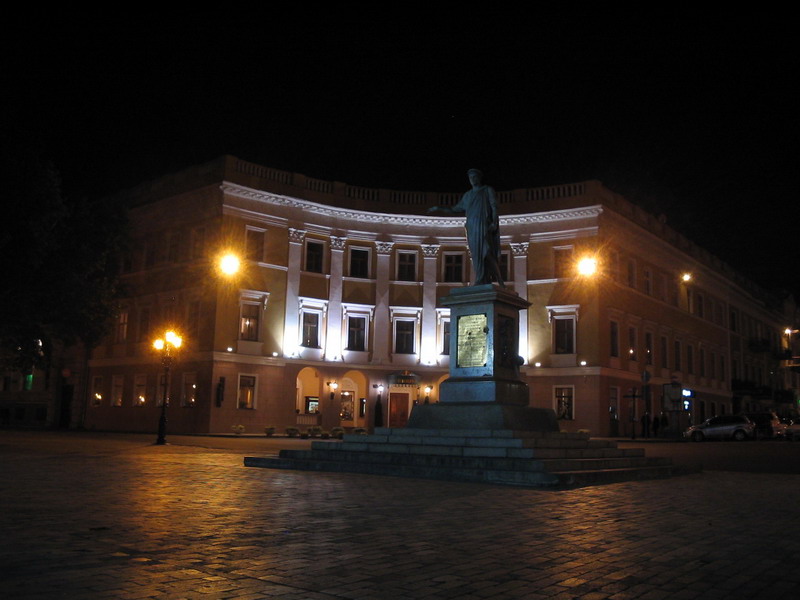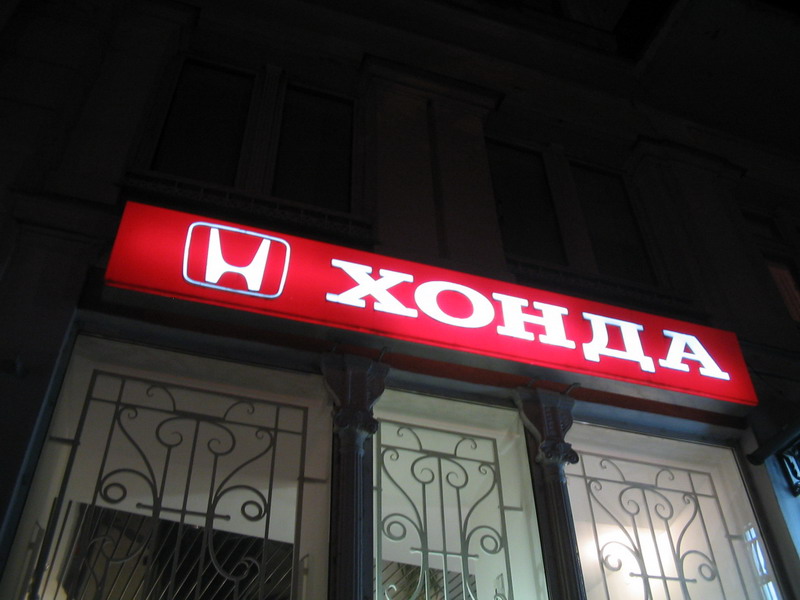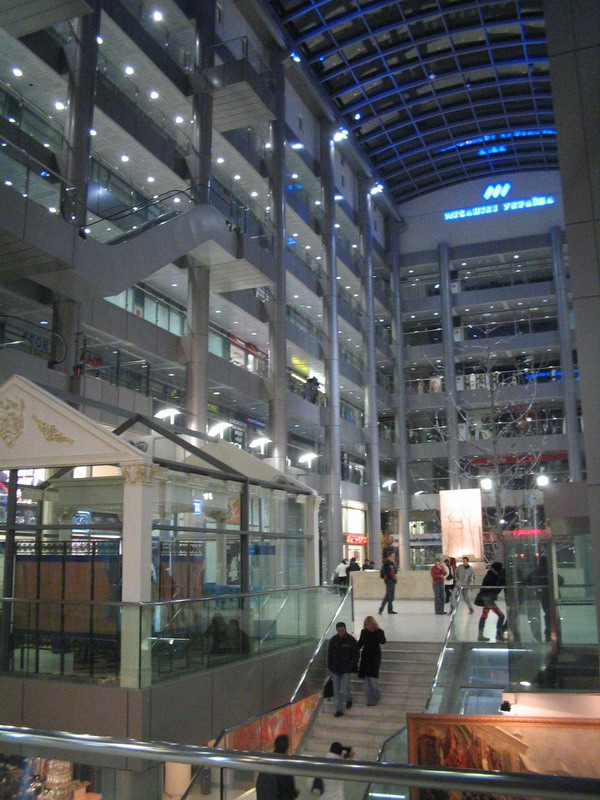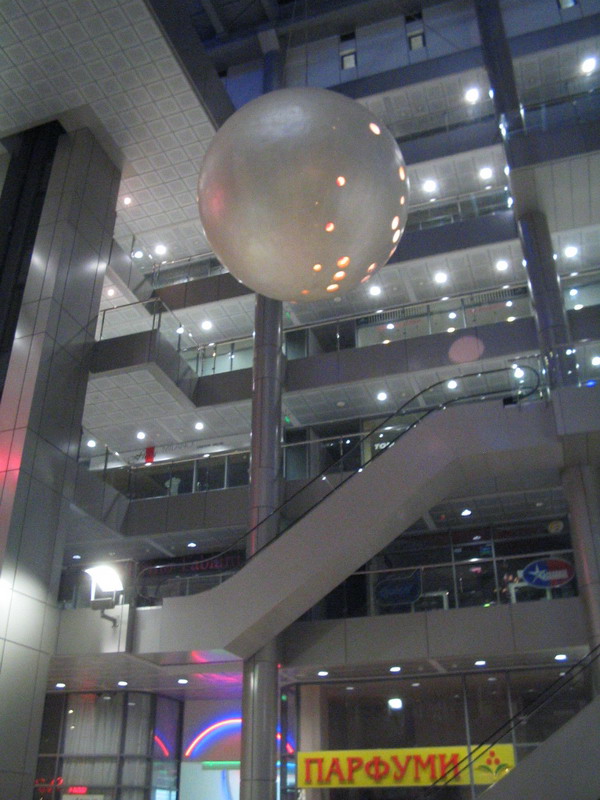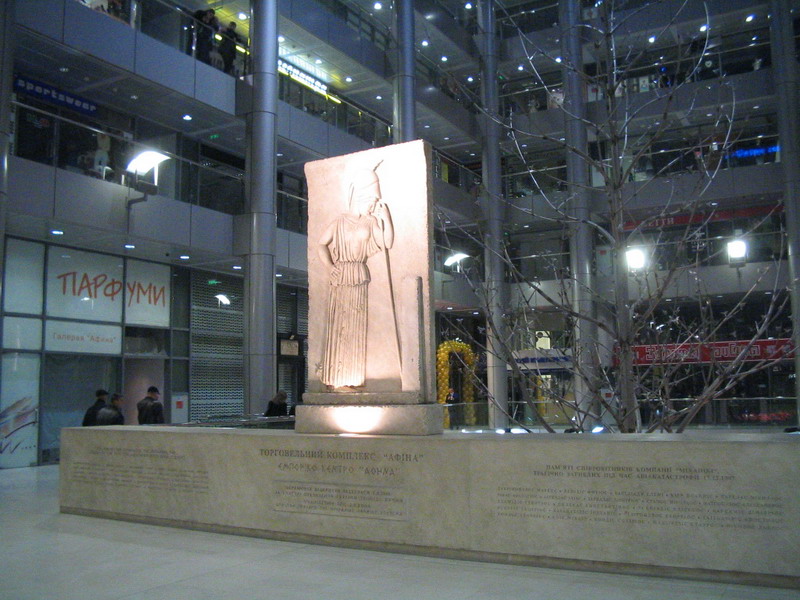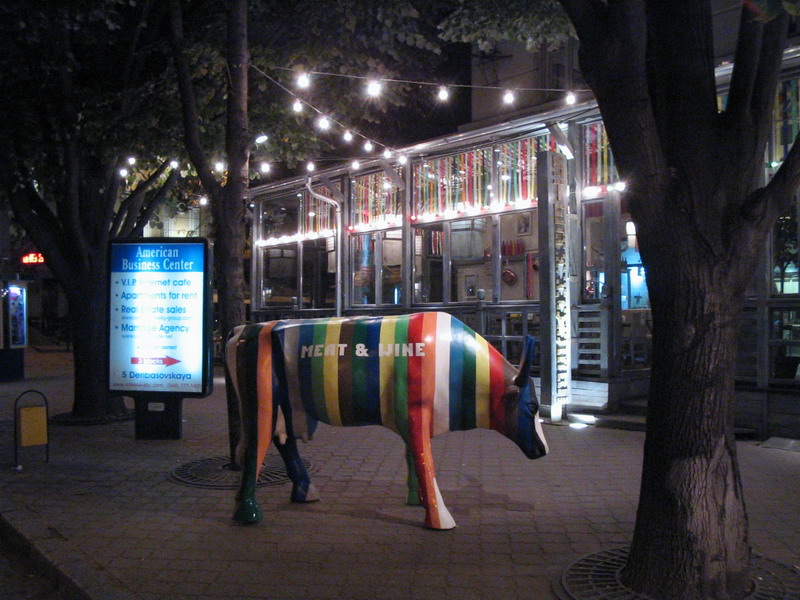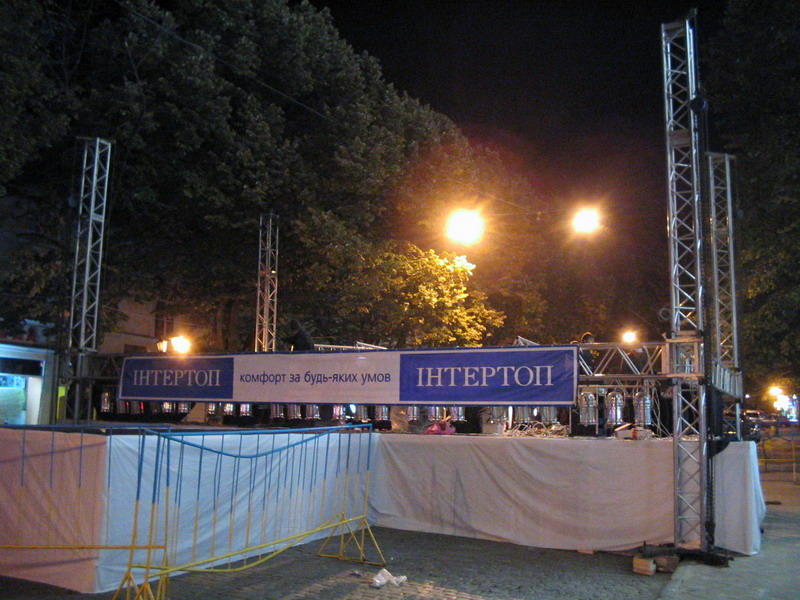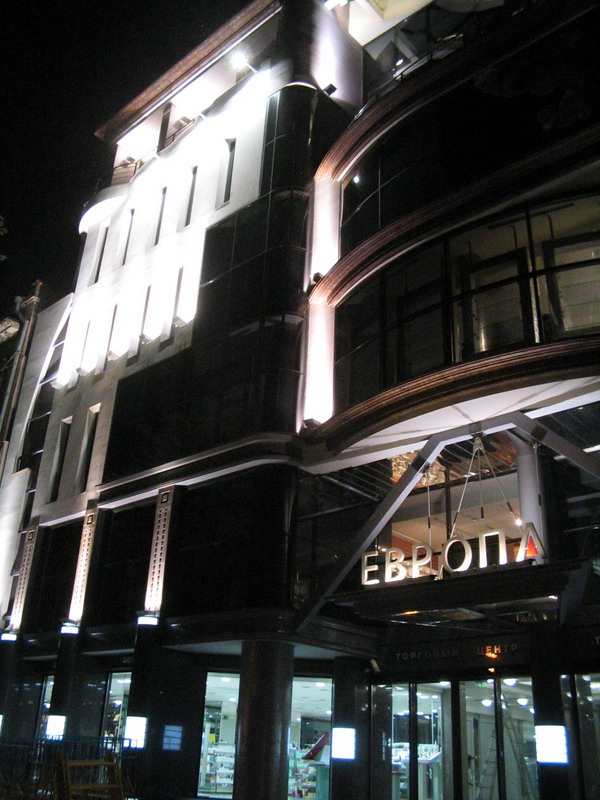 "Back to the story – we finished our beers and went out again in search of reasonably-priced non-cafeteria, non-pizza food, and we found a lot of clothing stores. That's not a run-on sentence. Somehow, hours later (well, I did get some good night shots!) we stumbled upon what looked like a hot-dog kiosk, and I resigned myself to eating hot dogs – and then Shelley discovered they were making falafel. The very kind Turkish proprietor, when we found out we were Canadian and that falafel was Shelley's favourite food in the Universe, even gave us extra toppings on the ends and a few extra falafel balls.
"At first I thought that we'd take them back to the hotel, but then, hungry, I took a bite. At the same moment, Shelley found benches, but they were largely unnecessary because I would have inhaled that falafel on the street corner in the cold night. As it was, I sat down to shiver and enjoy my precious treasure. I don't know much about Turkish cuisine, but this was good, damn good. My eyes watered – not necessarily because of the spices, these were tears of joy. After three months of heavy, greasy everything, this wrap was a gift from Heaven. And it pretty well was – for all the taste and skill it took to make, the wrap was a paltry 6 UAH ($1.40) – to me, it was easily worth 50 UAH (and probably would be in Canada).
"The funny thing is, in all the rest of our time in Odessa, we never went back there. I had intended to go by myself earlier today on the way to my train, but since Shelley was with me we ended up eating earlier. And I'm never anxious to repeat amazing experiences quickly, for the re-run can be disappointing under the pressure of high expectation."