return to Ukraine Canada Corps exchange, and other travels
PS21 - Canadian Night I
November 28th: Canadian Night
Video:
Canadian Night (November 24th, 2005)
On November 24th, we set up a special "Canadian Night" at Karo as a fundraiser for a hypothetical CAP site, and while the fundraising aspect is best forgotten, we succeeded in selling a lot of jello shooters. In fact, they were such a huge hit that we did it again in December, unofficially, just to have the jello shooters one more time.
We had Canadian music, trivia, a talent contest, and an all-round great time.
First, we had to get Karo ready...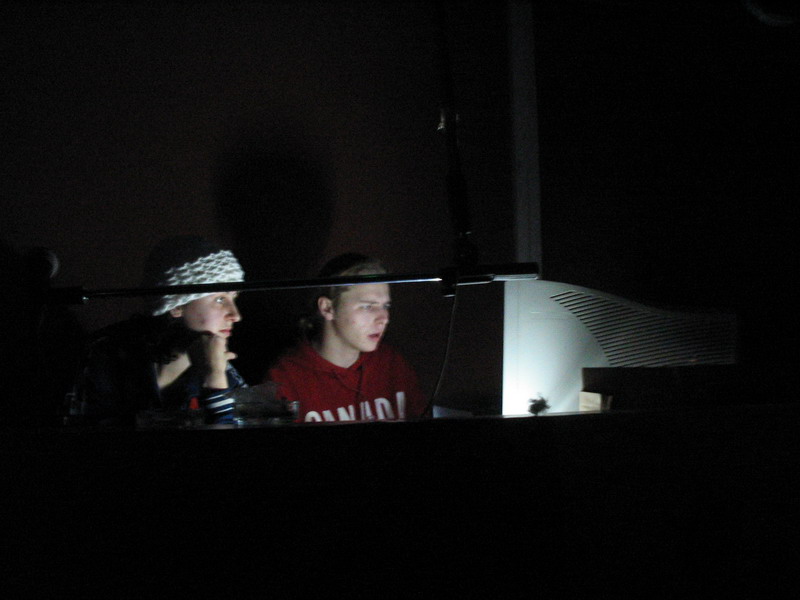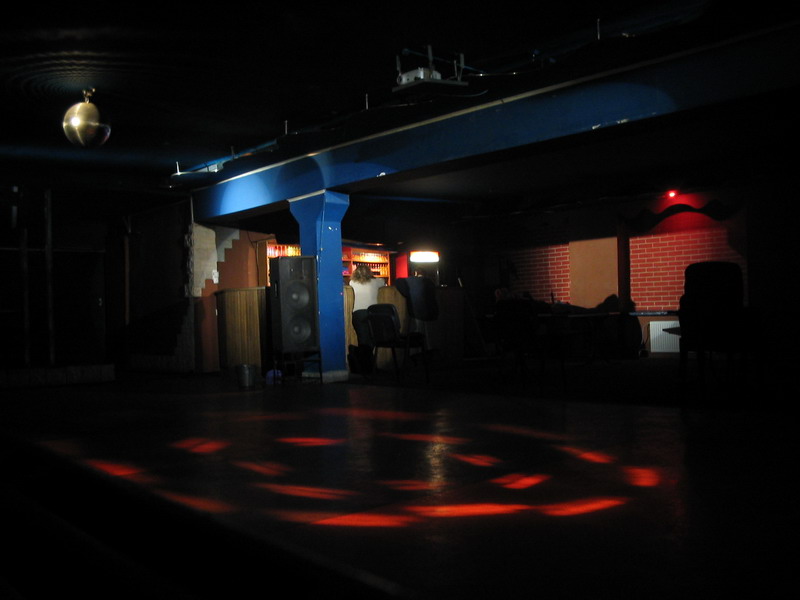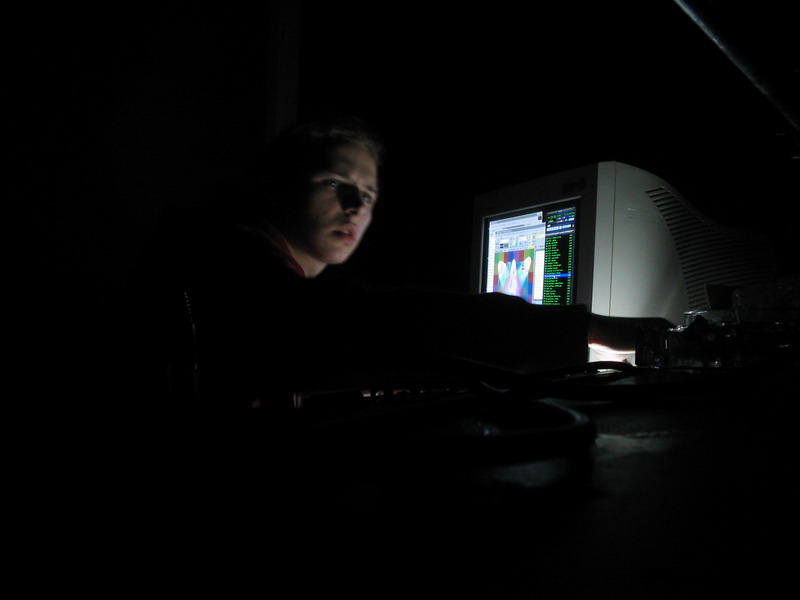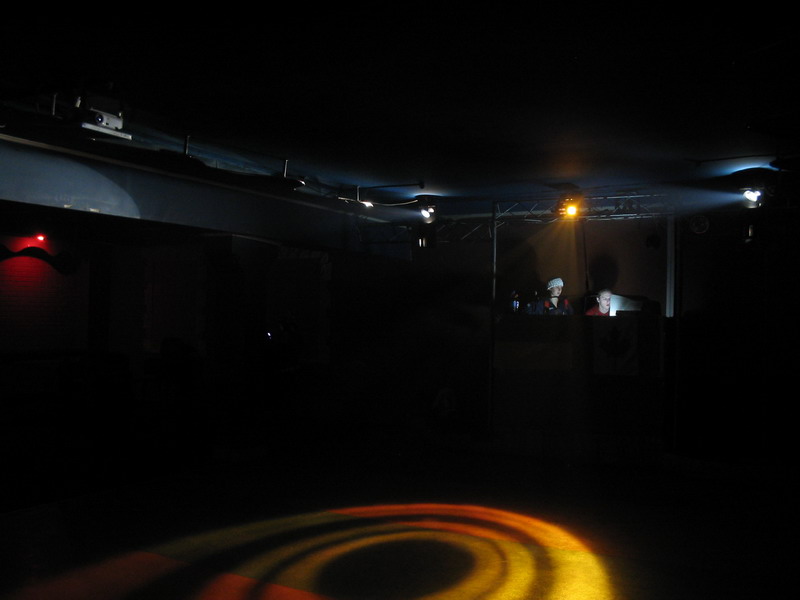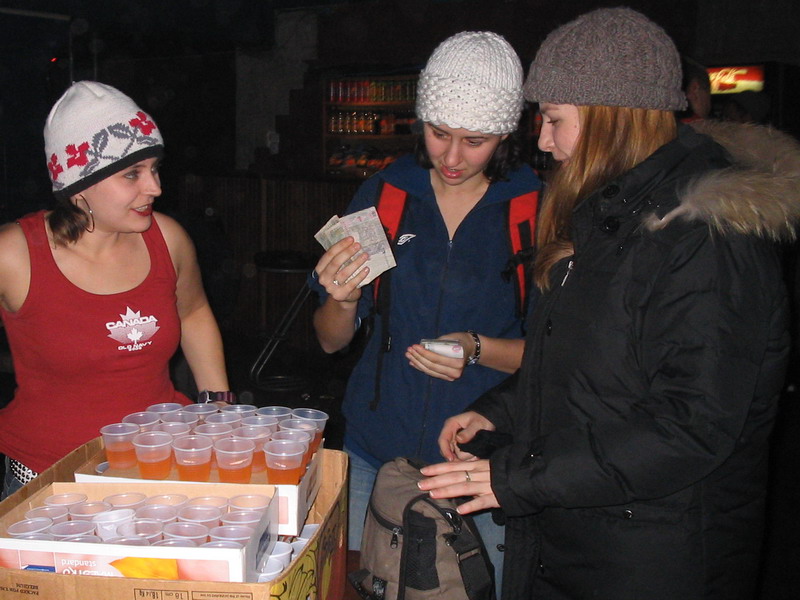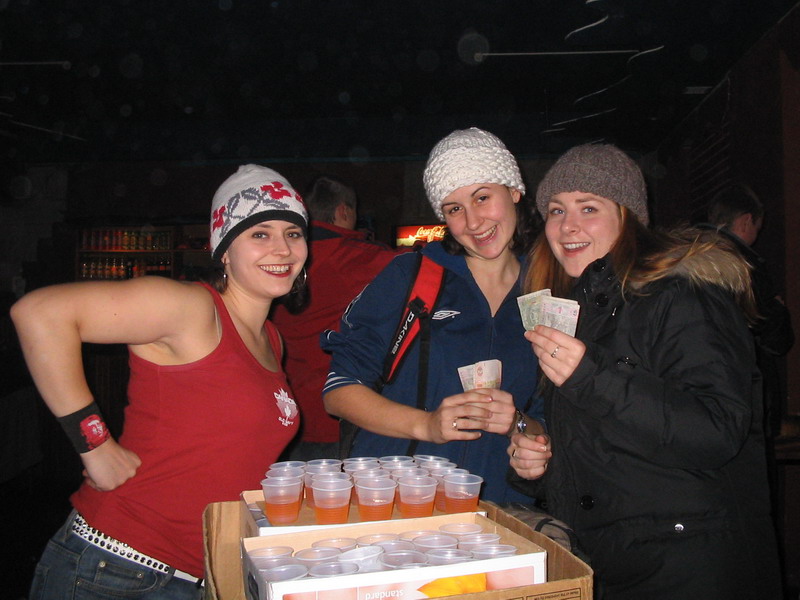 The Jello Shooters were one of the most ingenious things we ever did. (The heck with e-governance!)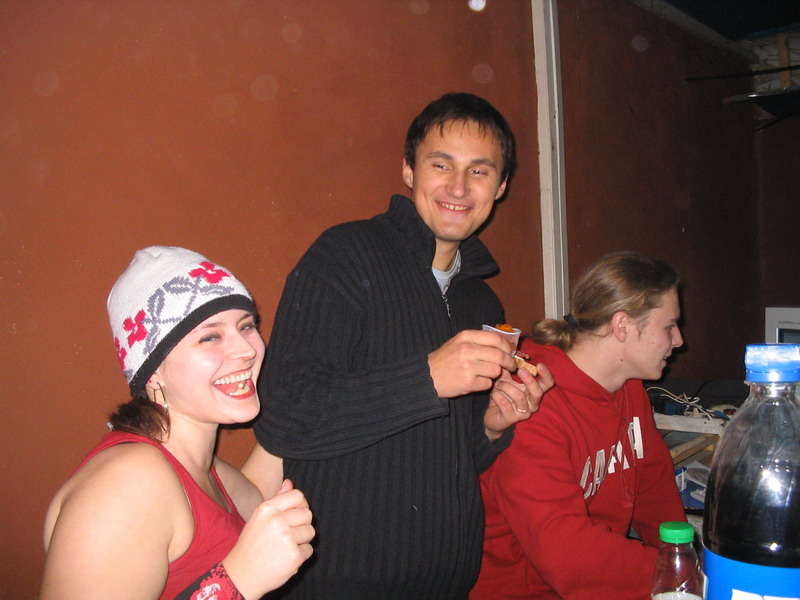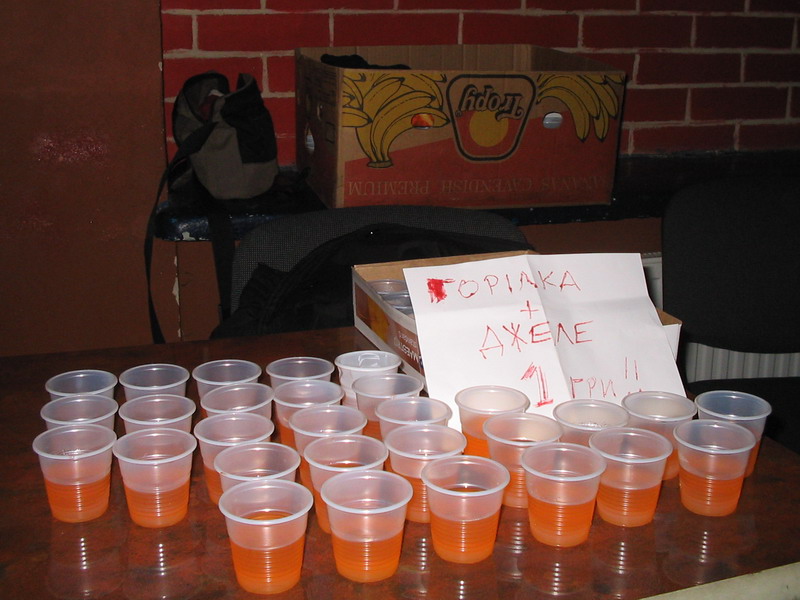 "Vodka + jelly, 1 Hryvnyy."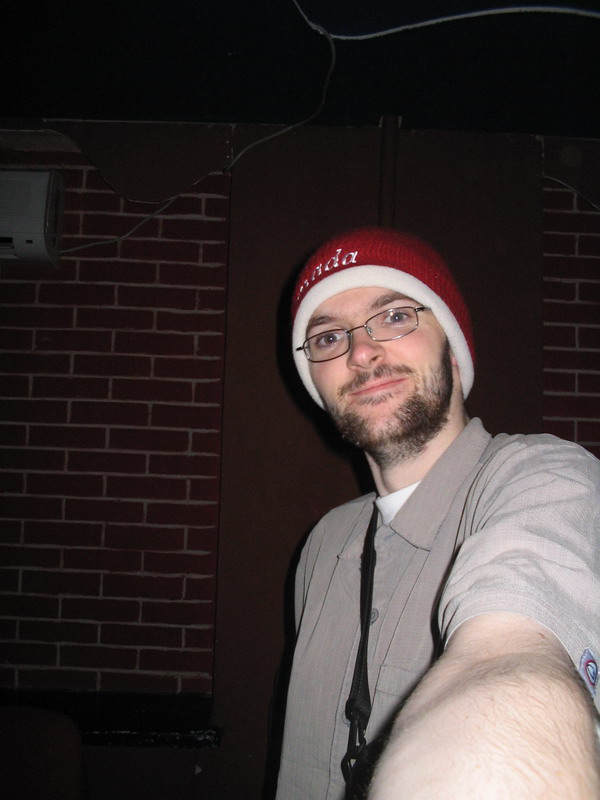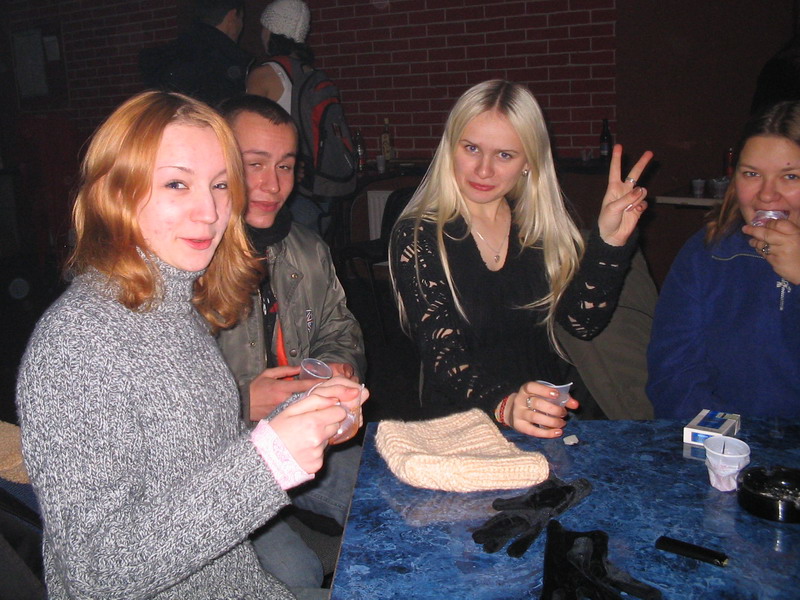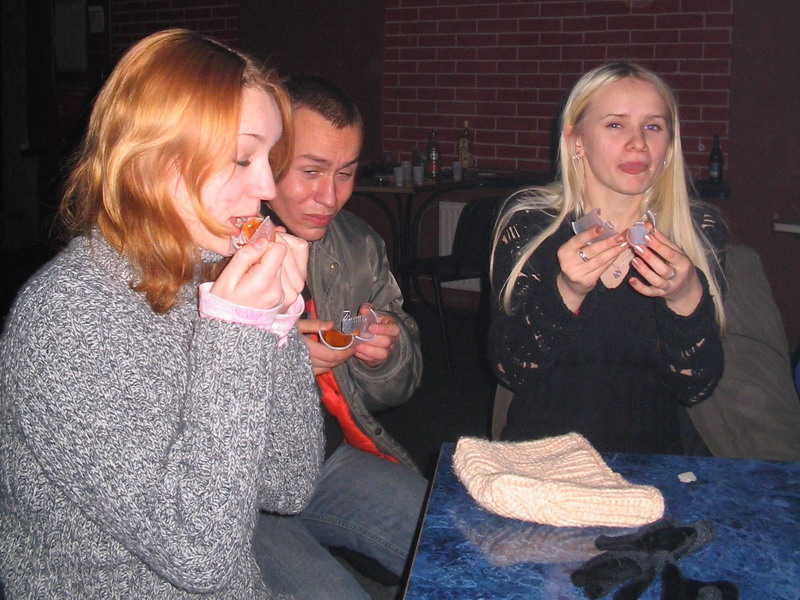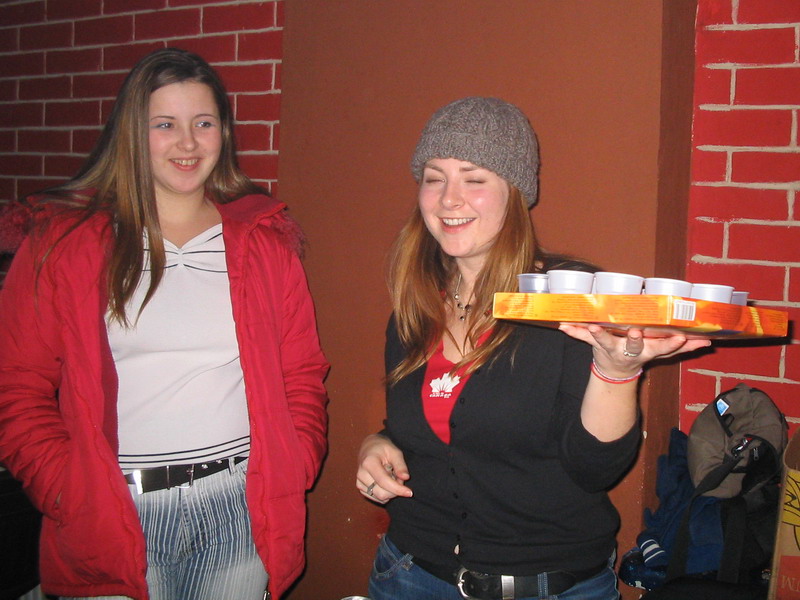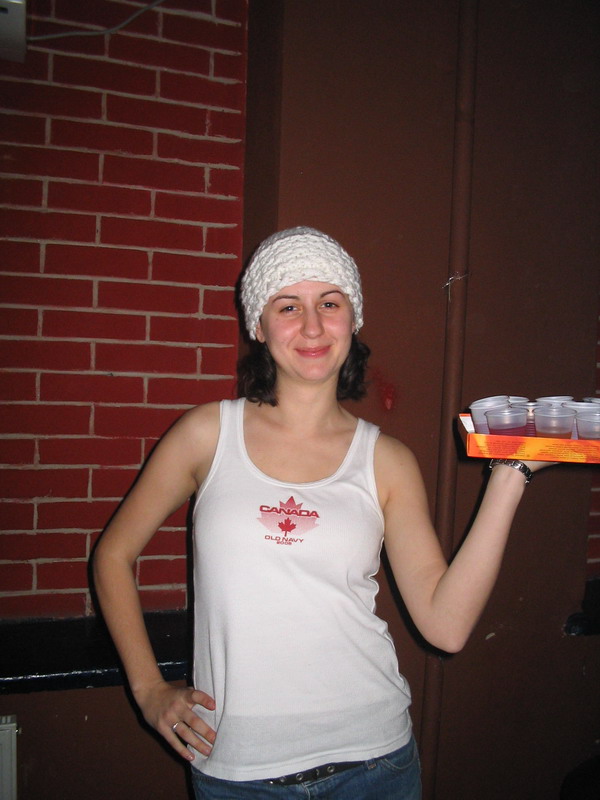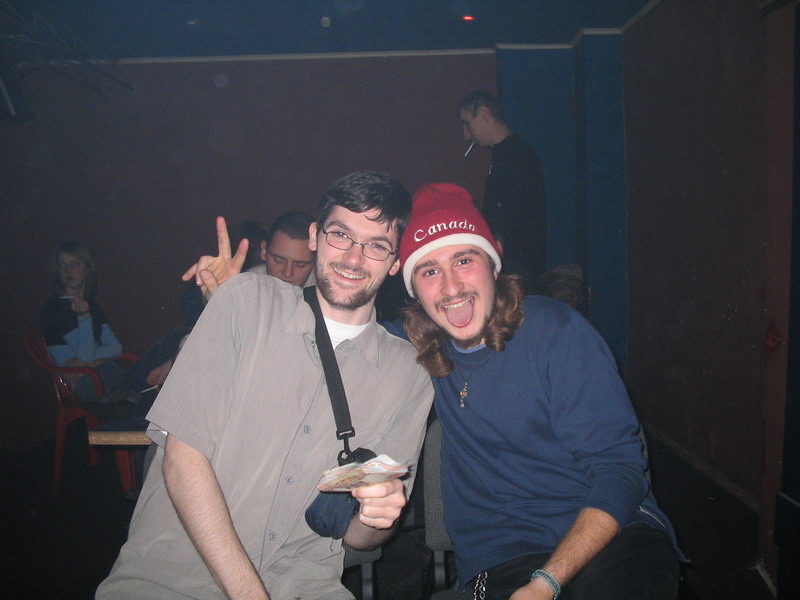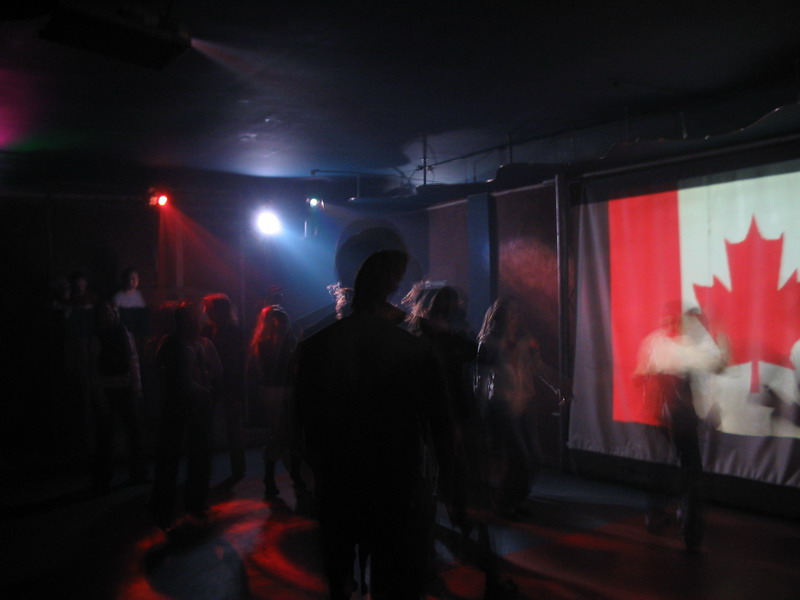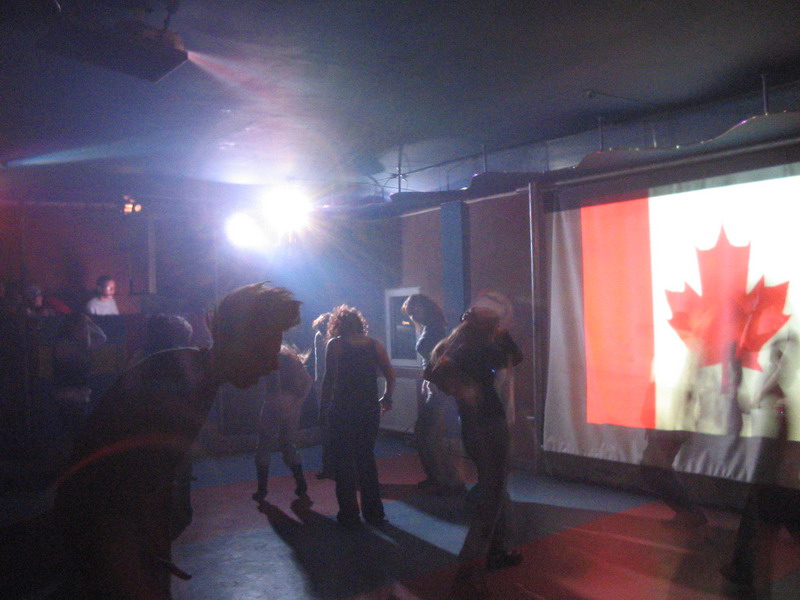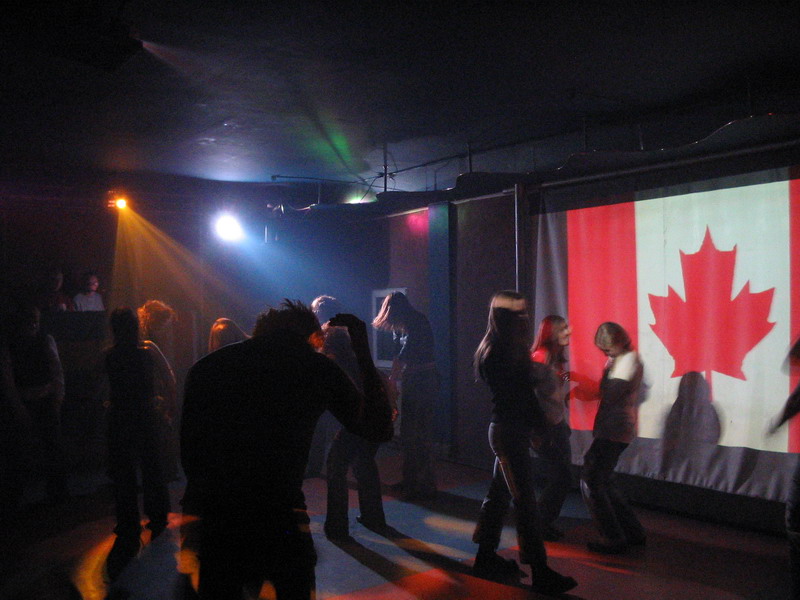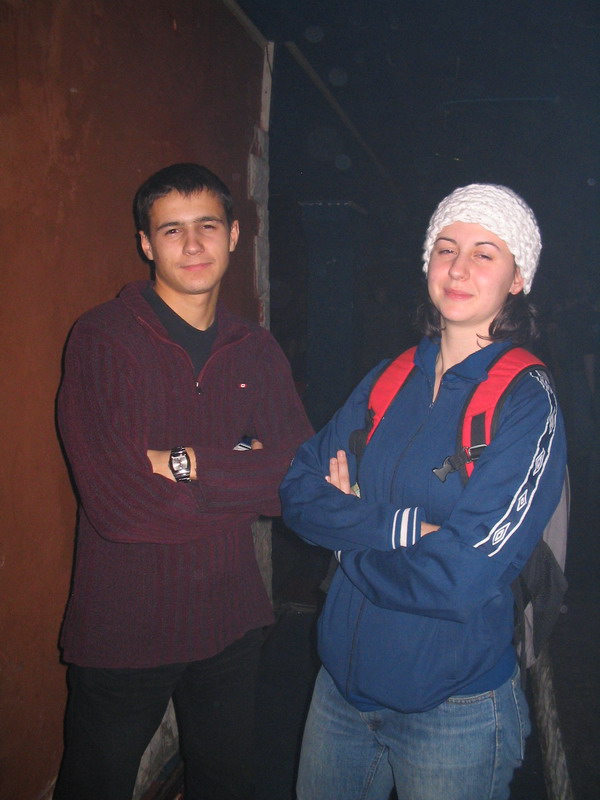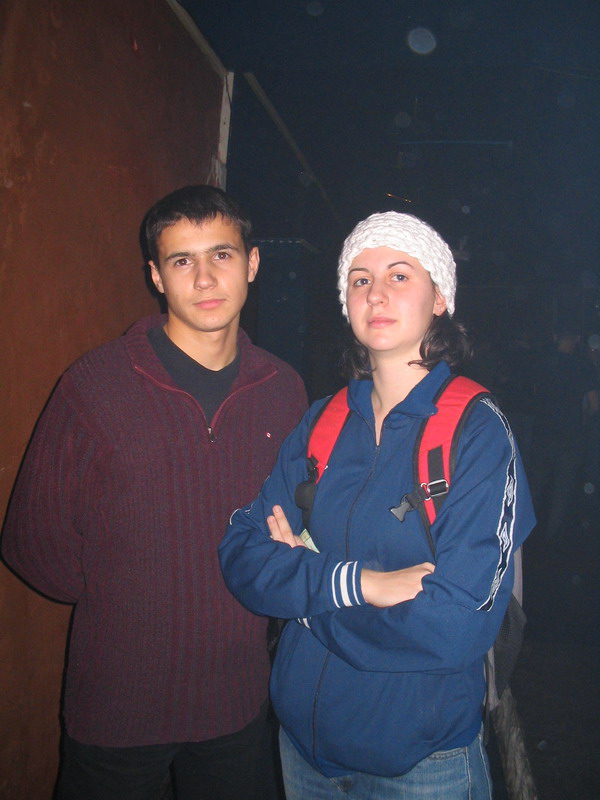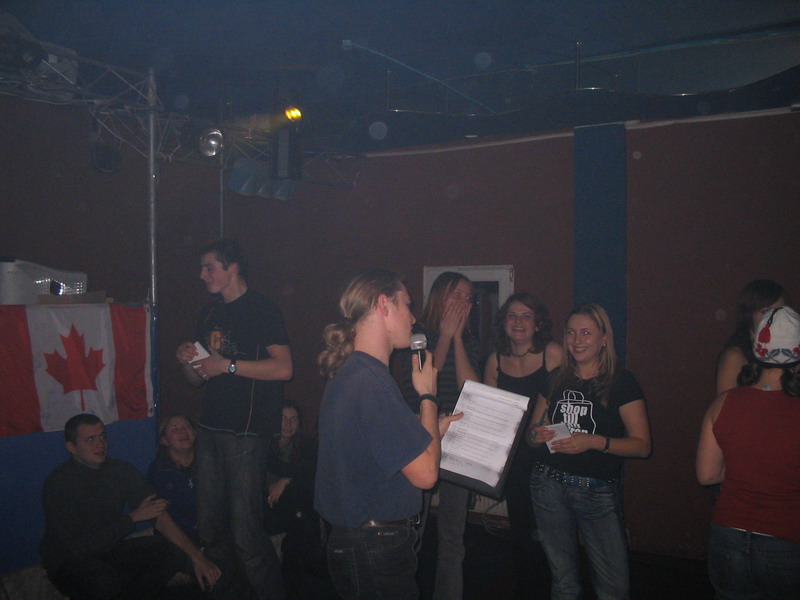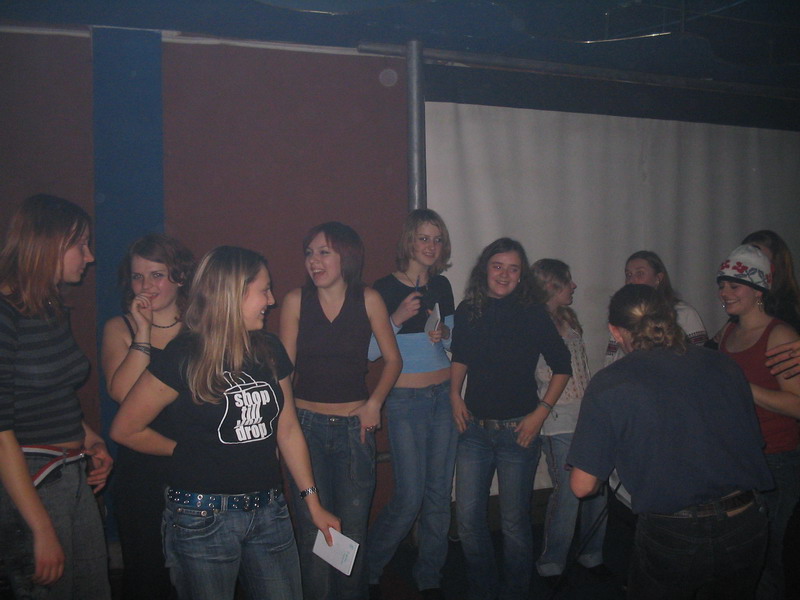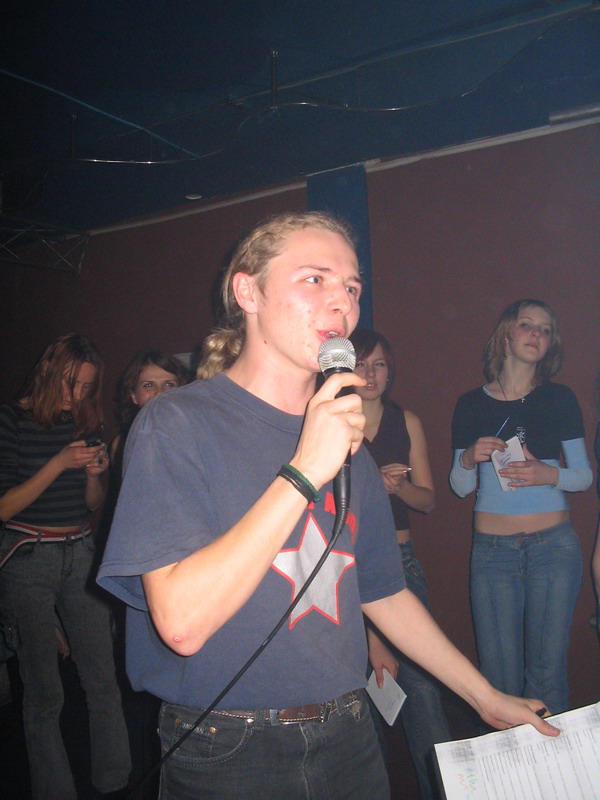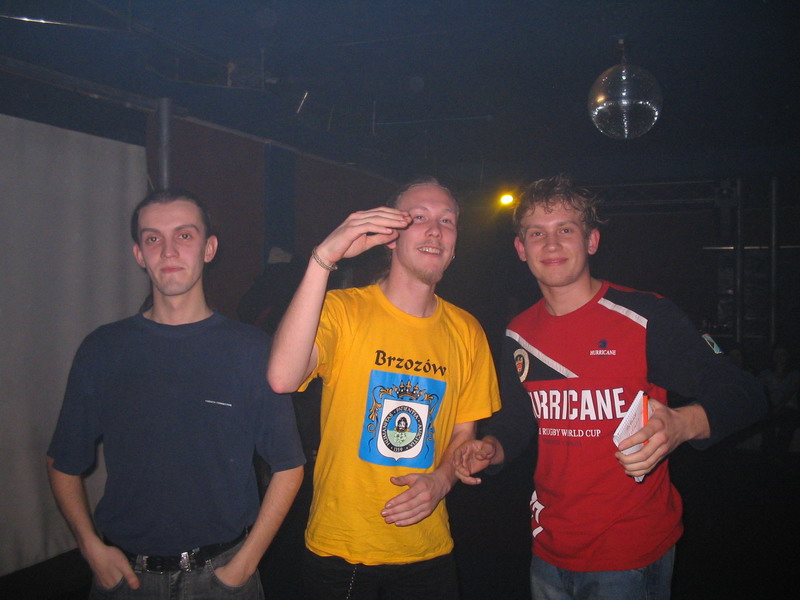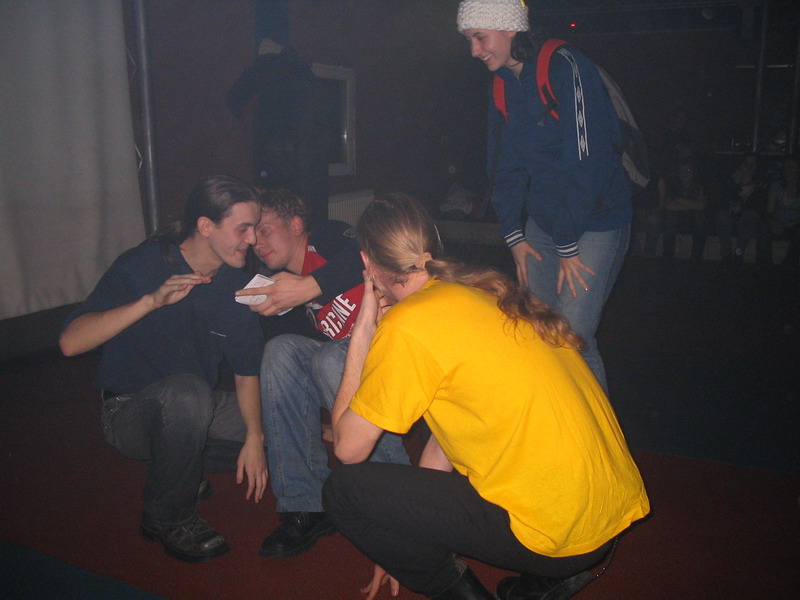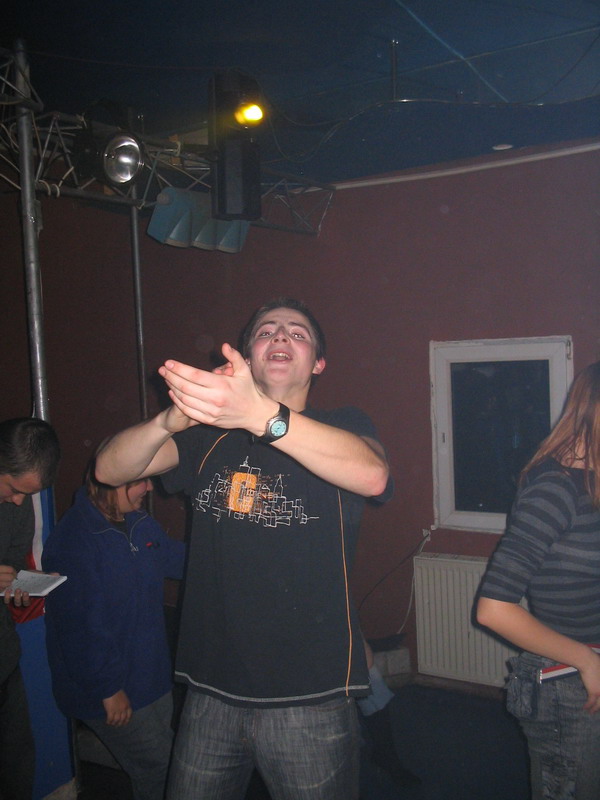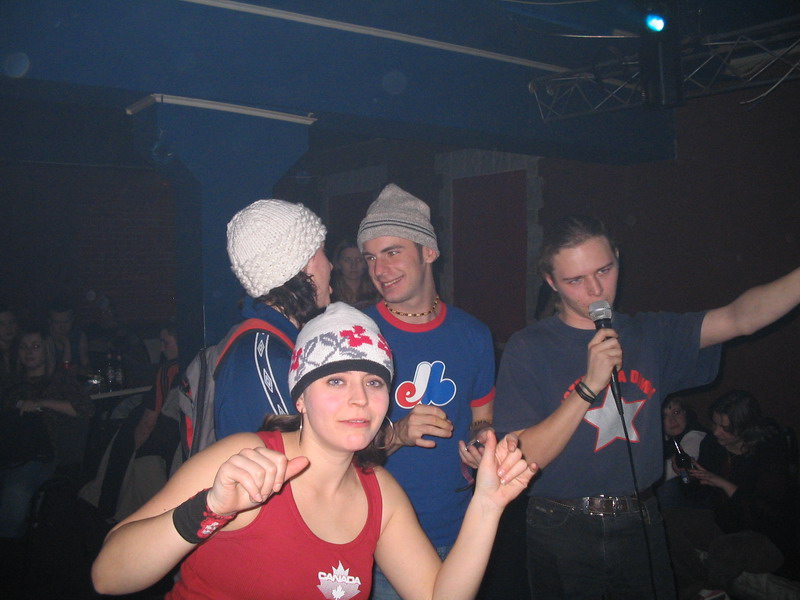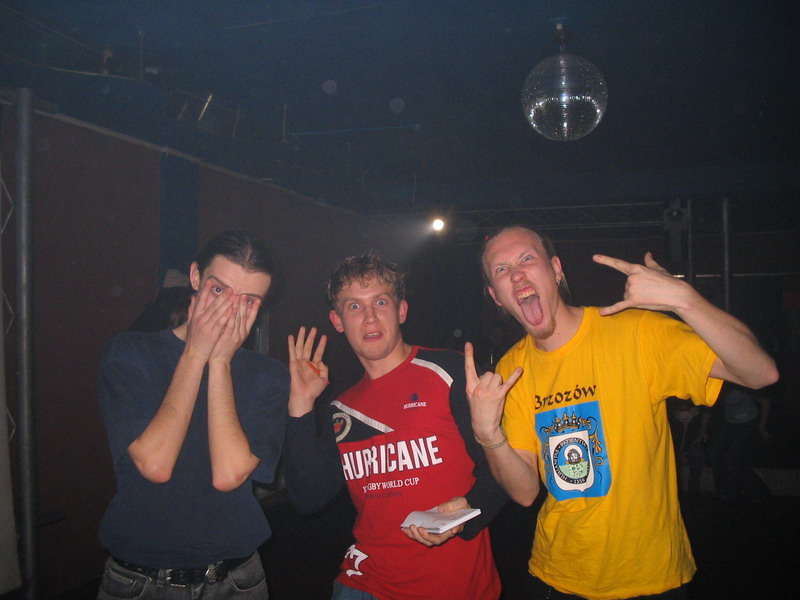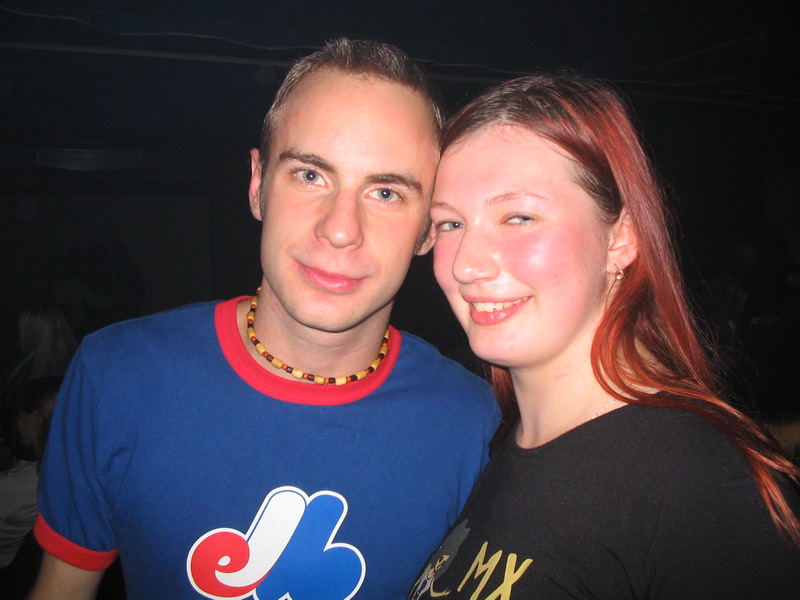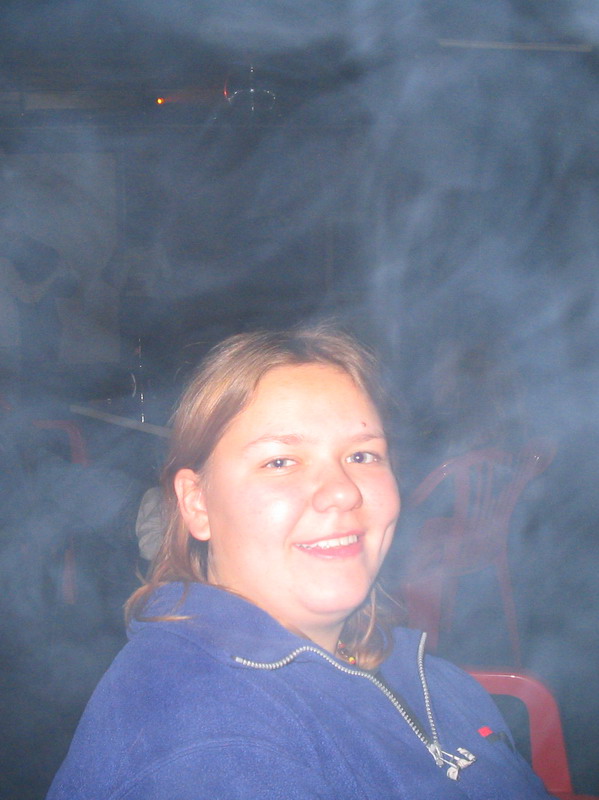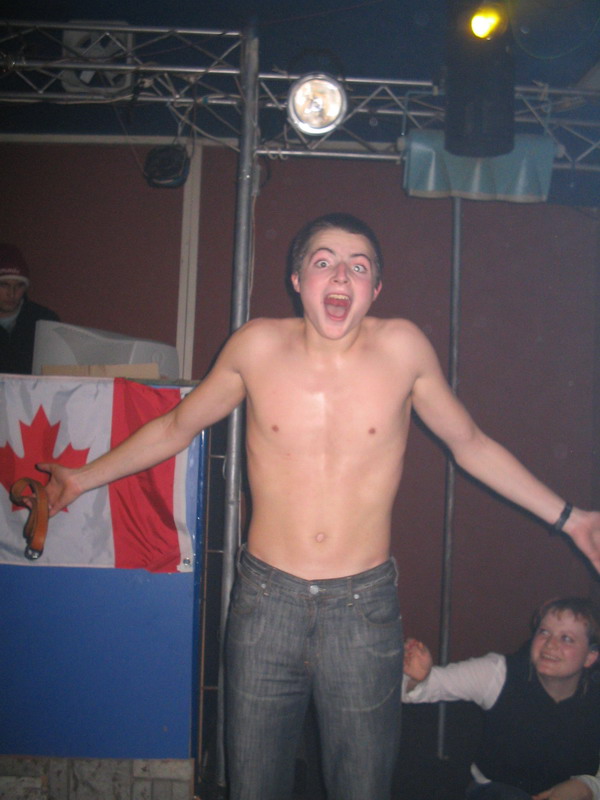 The talent portion of the night... (see video)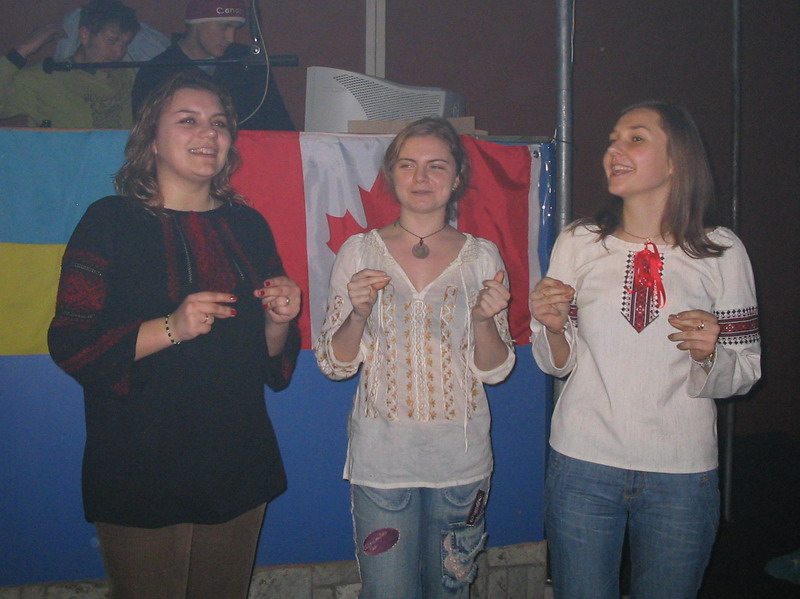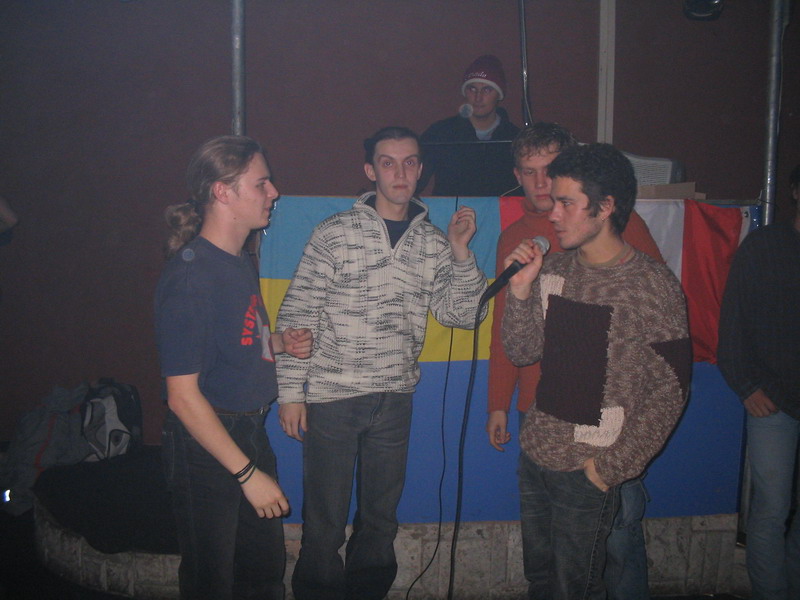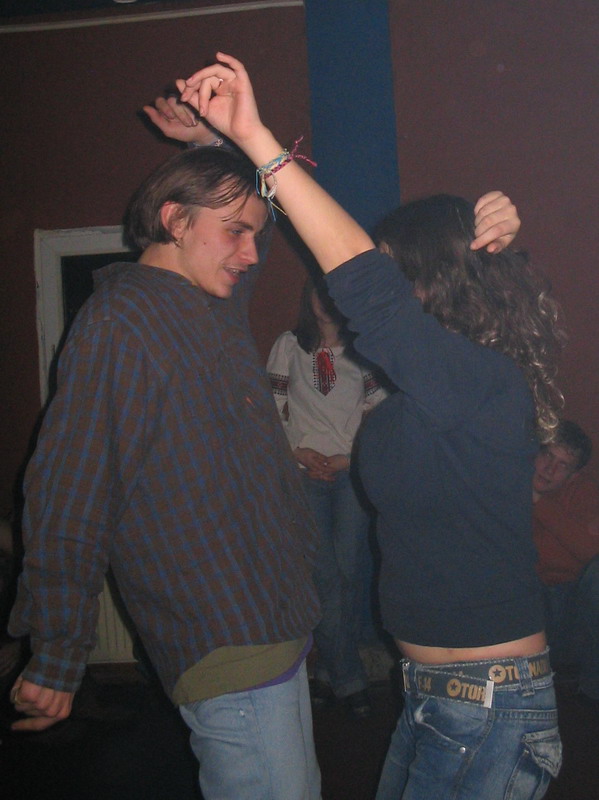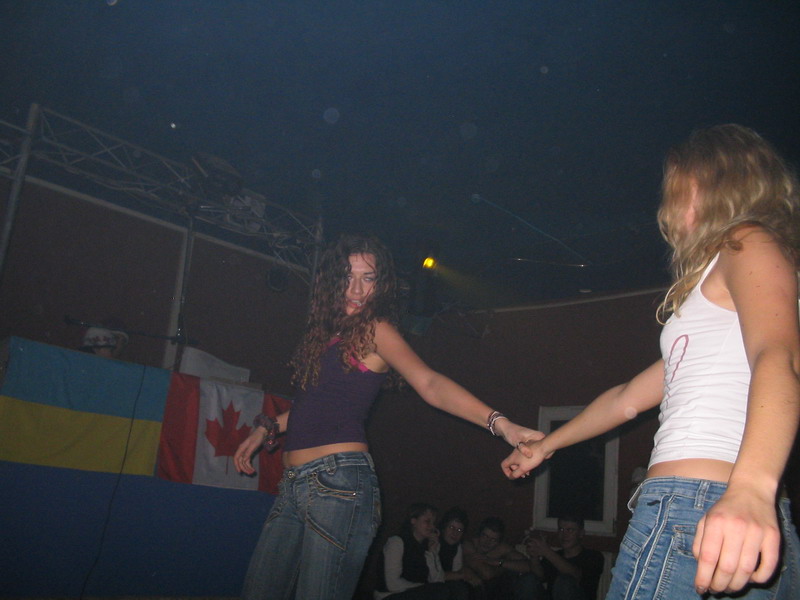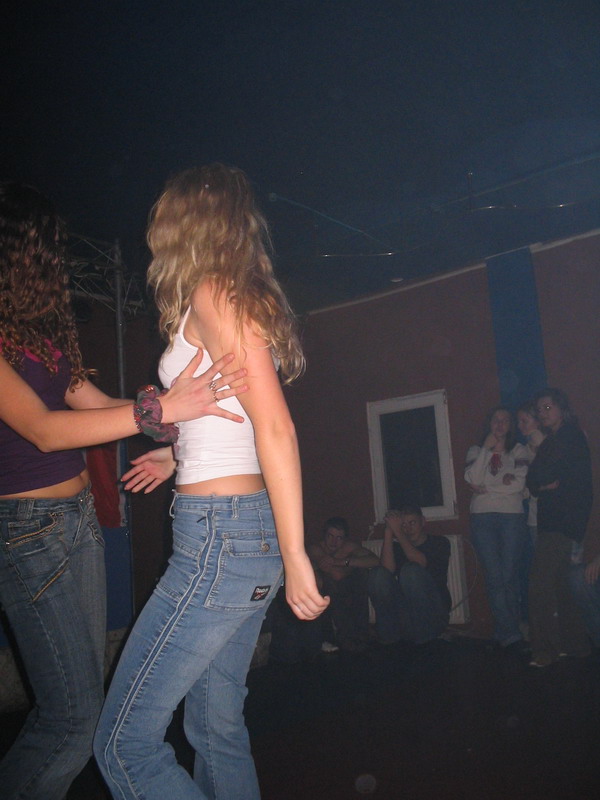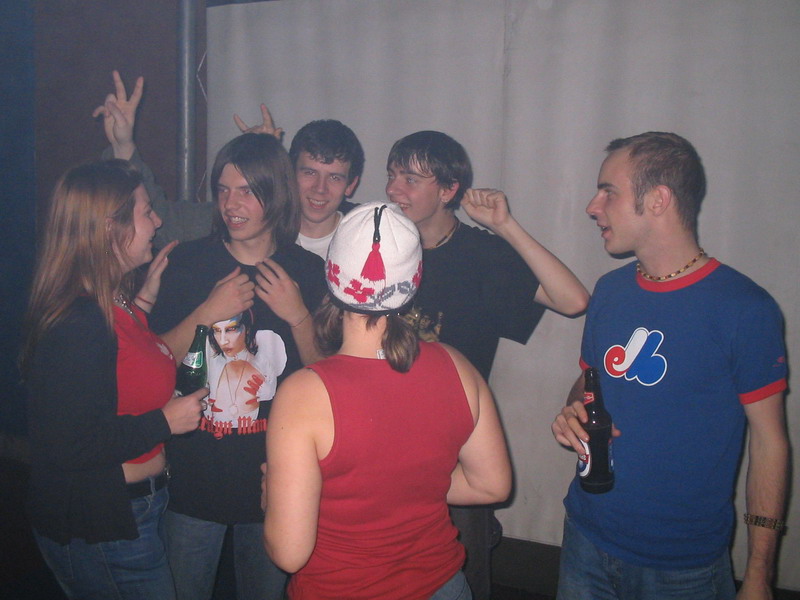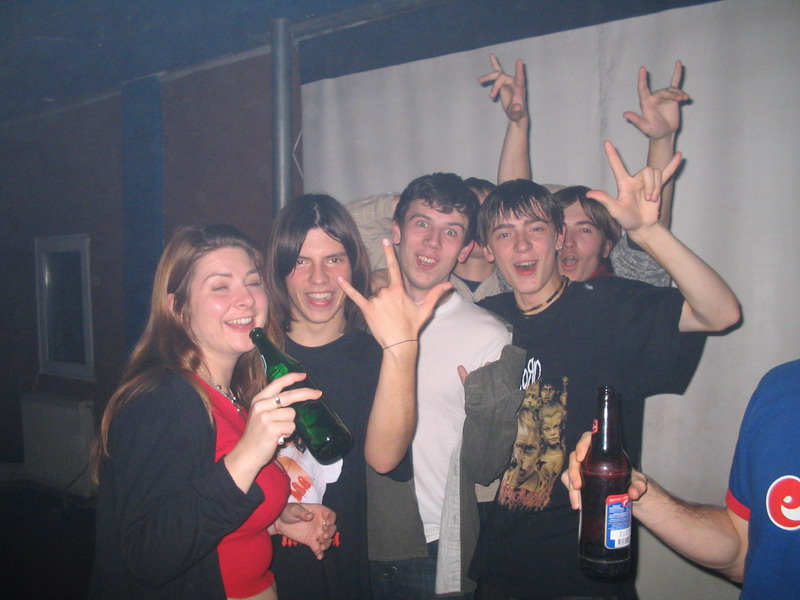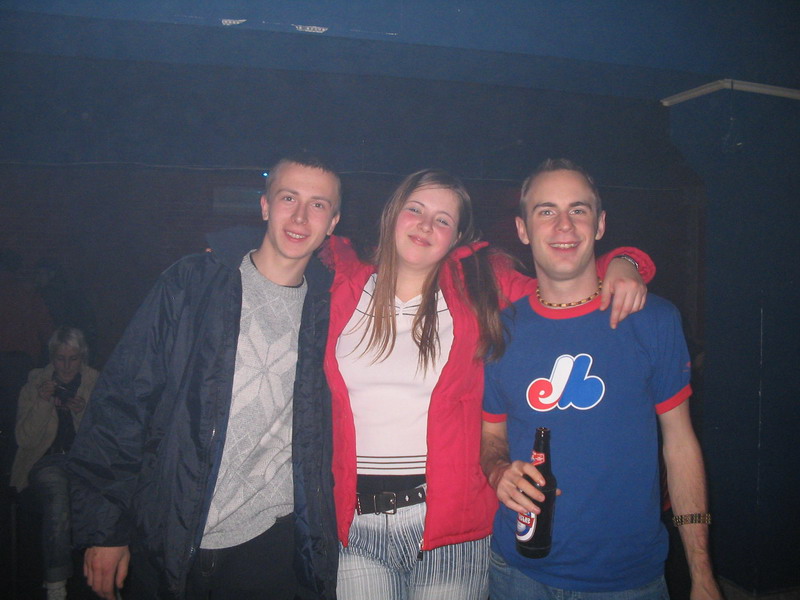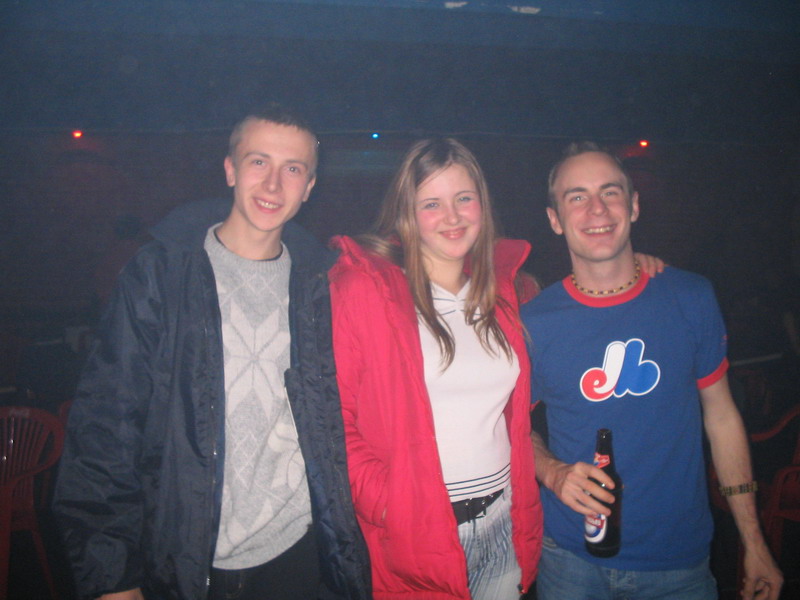 "After the night was over and we counted our money and folded up the flags, we headed over to Trek for some "debriefing"...
"My teammates, smoking addicts that they are, at first were afraid their night was ruined because they only had six cigarettes left between them. As one of them said, they'd smoke that many during their coffee and cognac. The hour being late, and they being desperate, they sent our waiter to 1) call for a cab 2) ride to the 24-hour gas station a mile out of town and 3) get two regular smokes and a box of expensive cigarettes. Total cost: $5. We're going to miss being rich."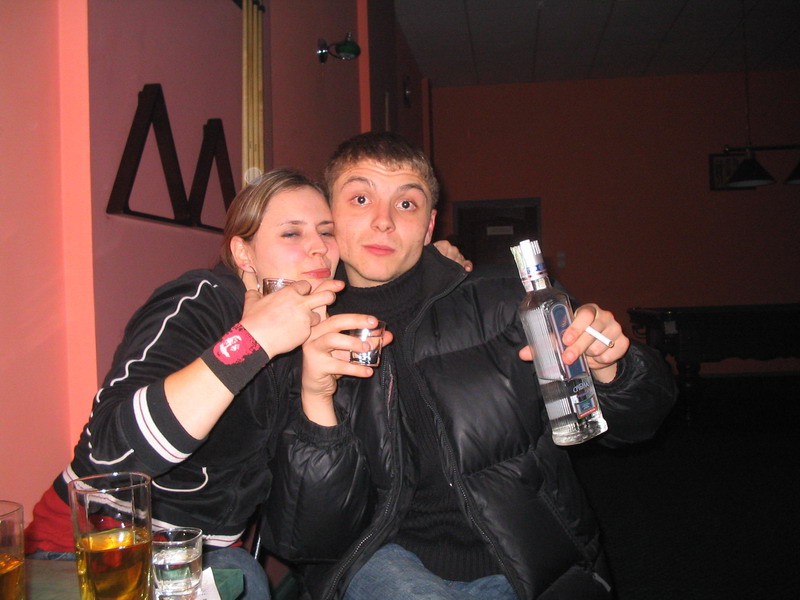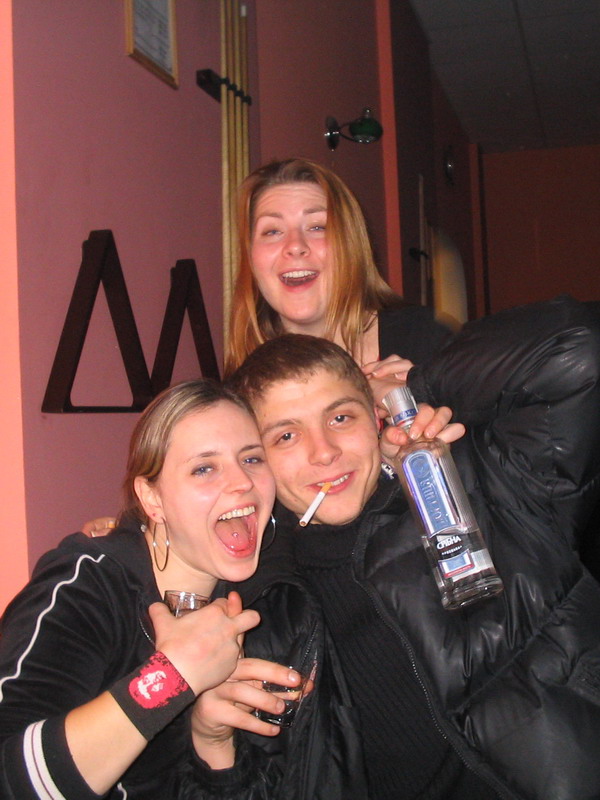 Time: 4:15am.