return to Ukraine Canada Corps exchange, and other travels
PS21 - Carpathians / Yaremche
October 19th, 2005: Leaving Yaremche
Video:
Carpathian Ski Hill - October 17th, 2005
Oles' father drove us up into the Carpathians, where we discovered that winter was setting in...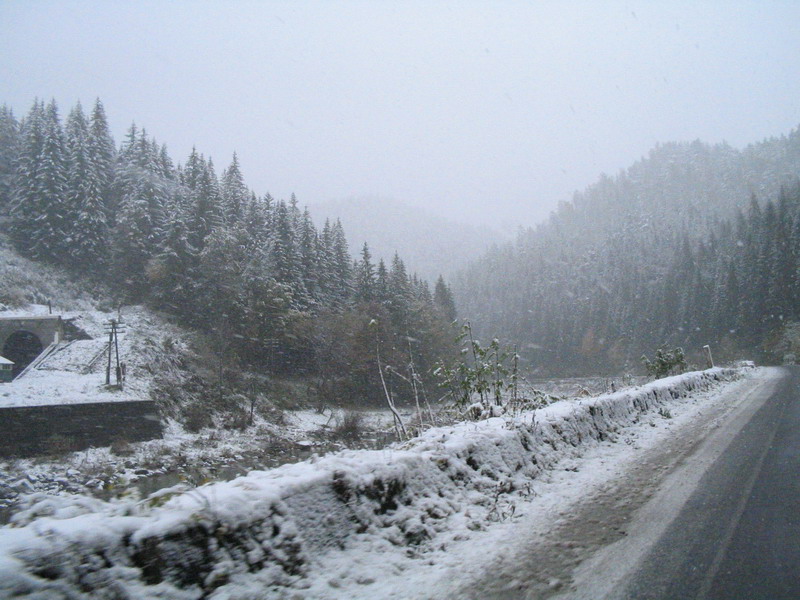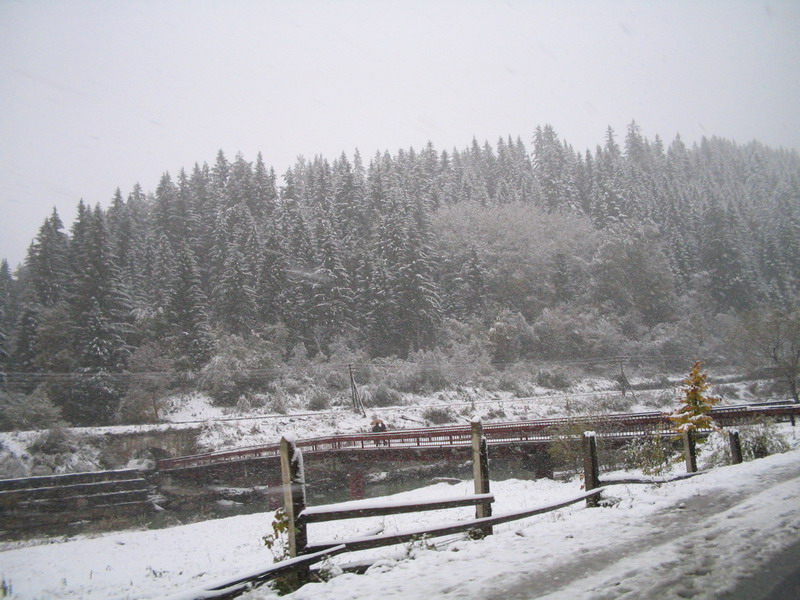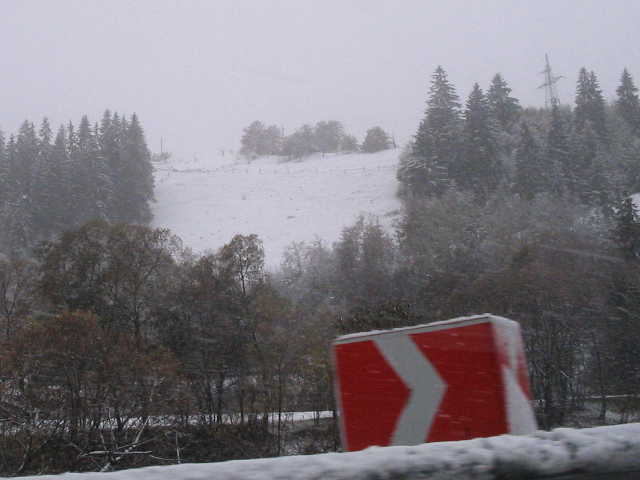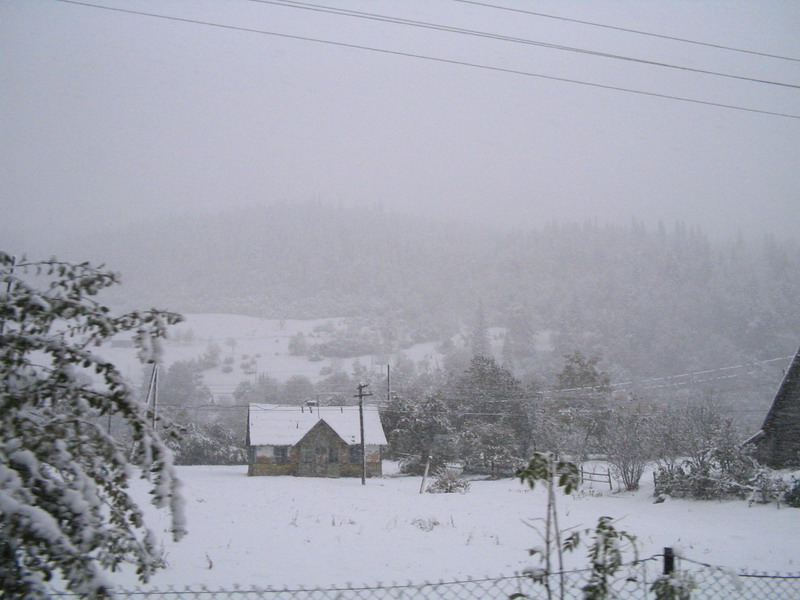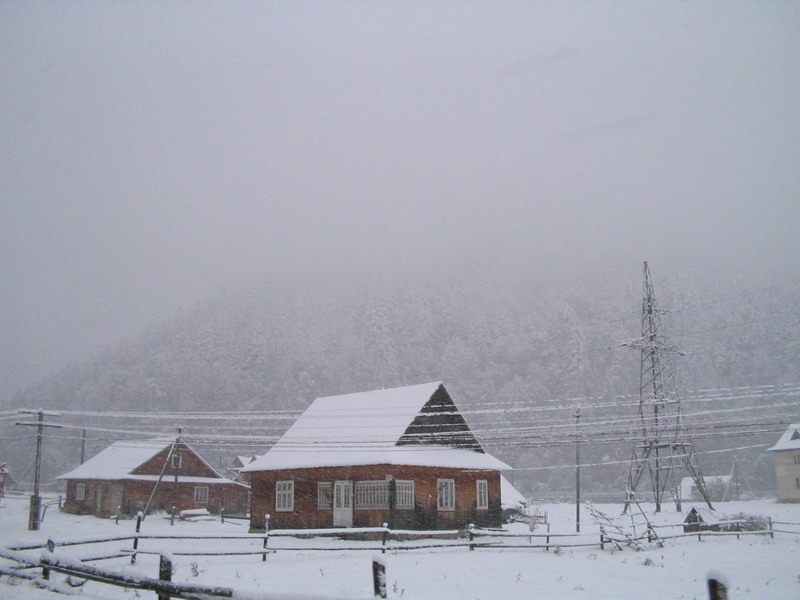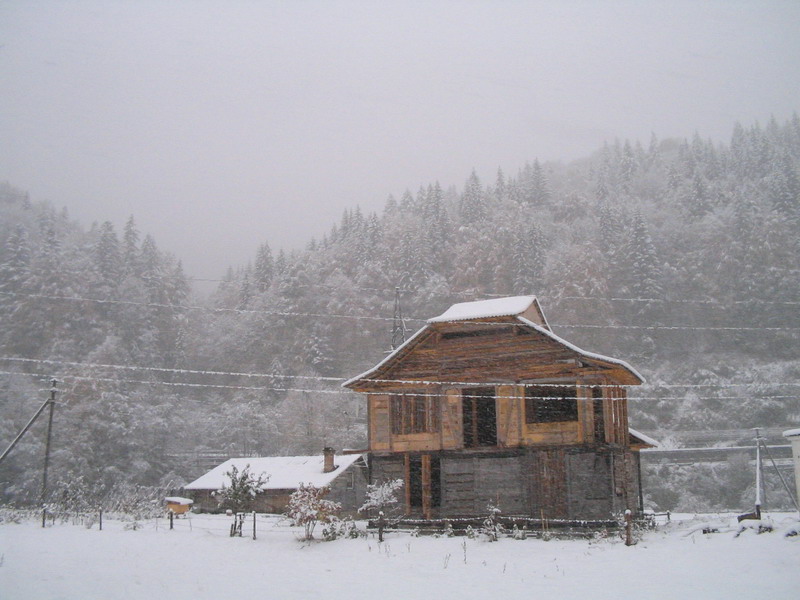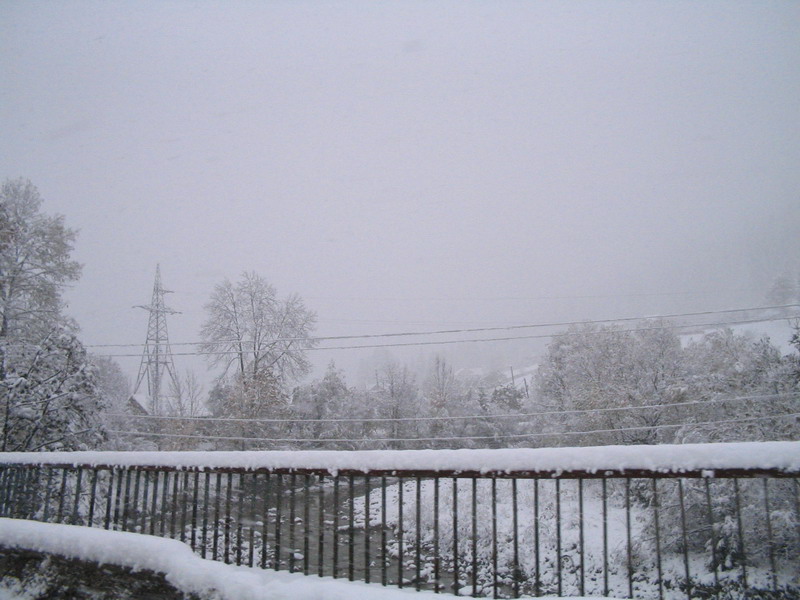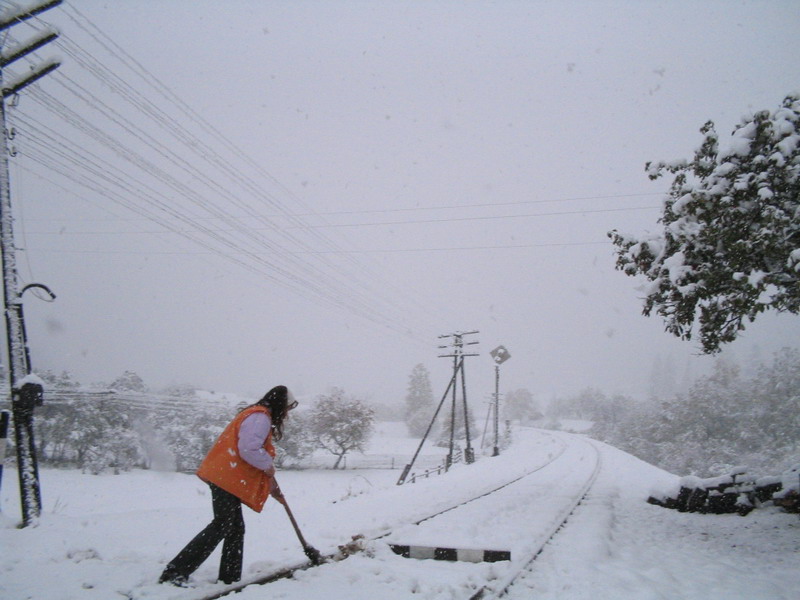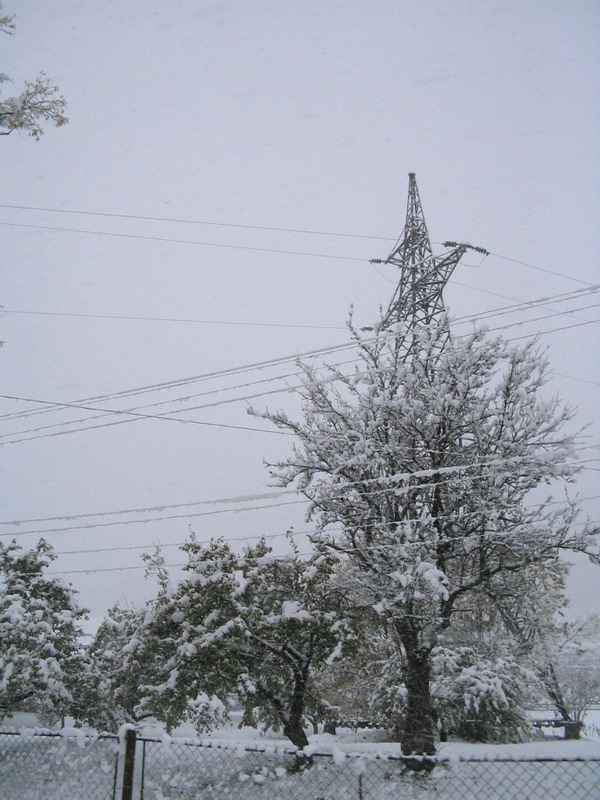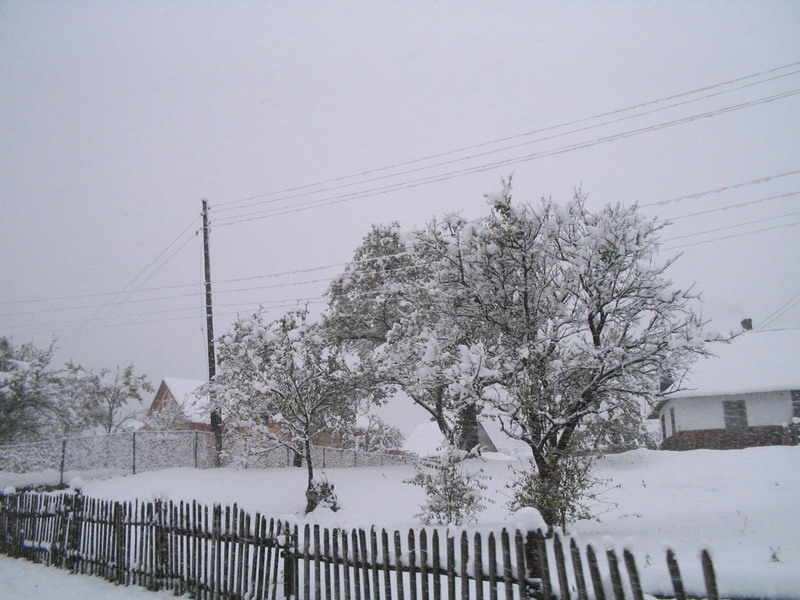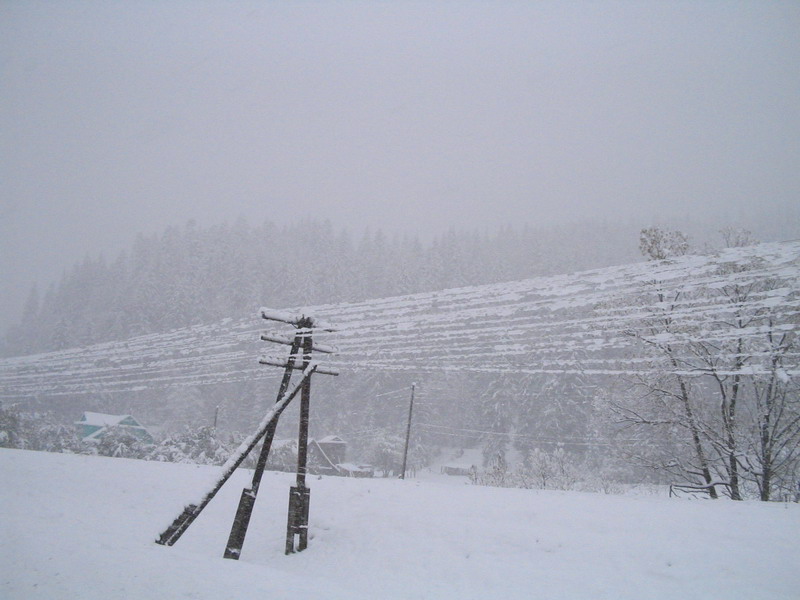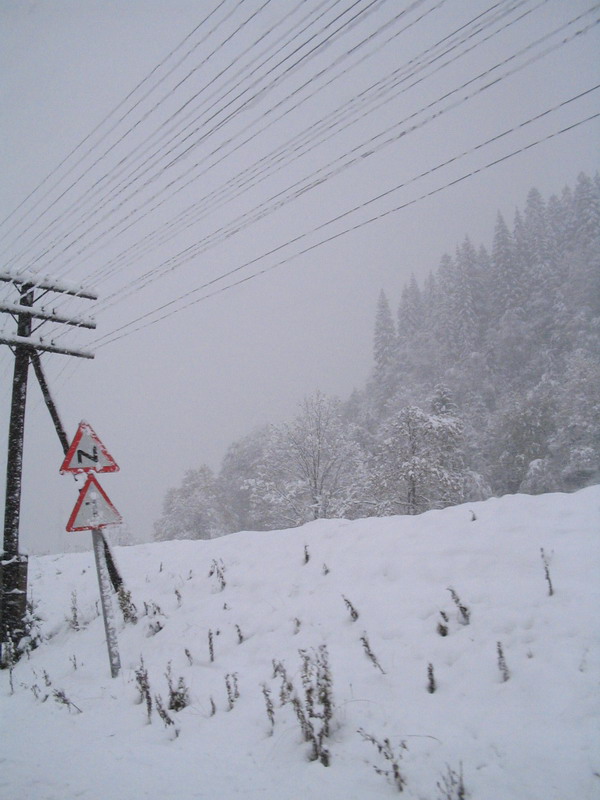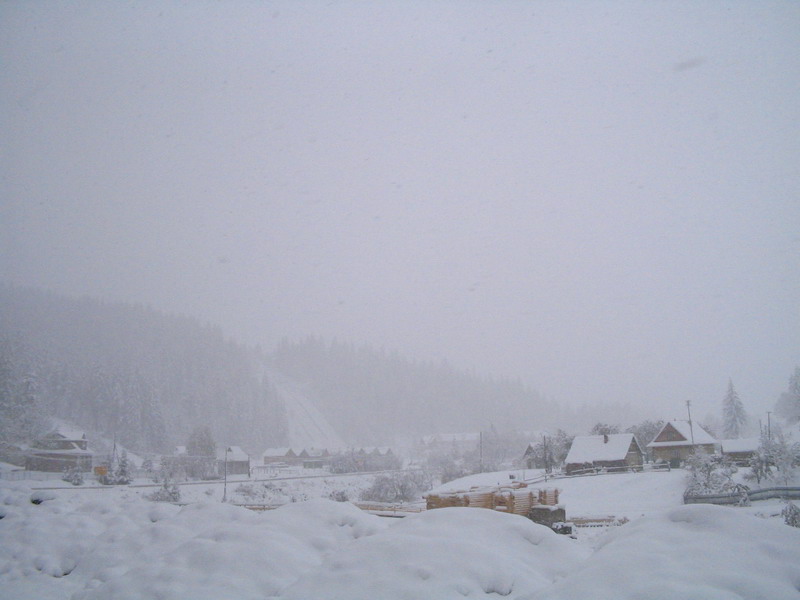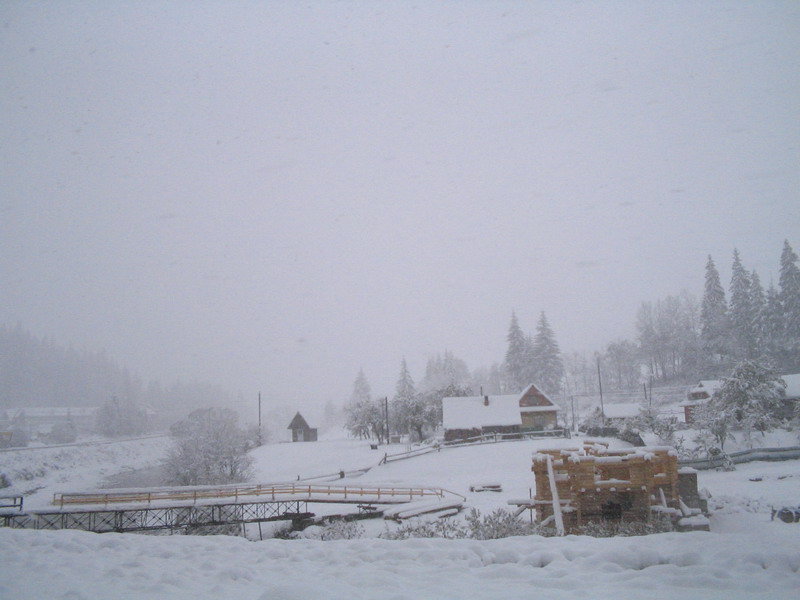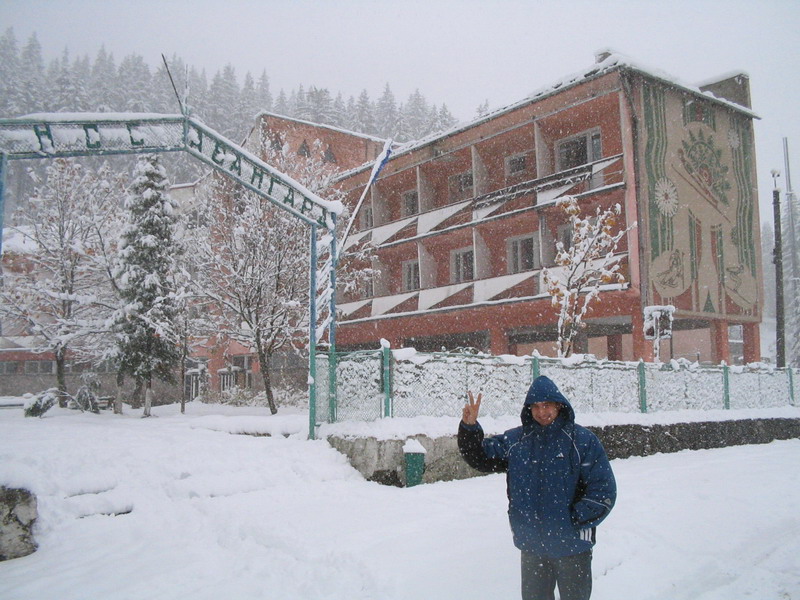 (see a video)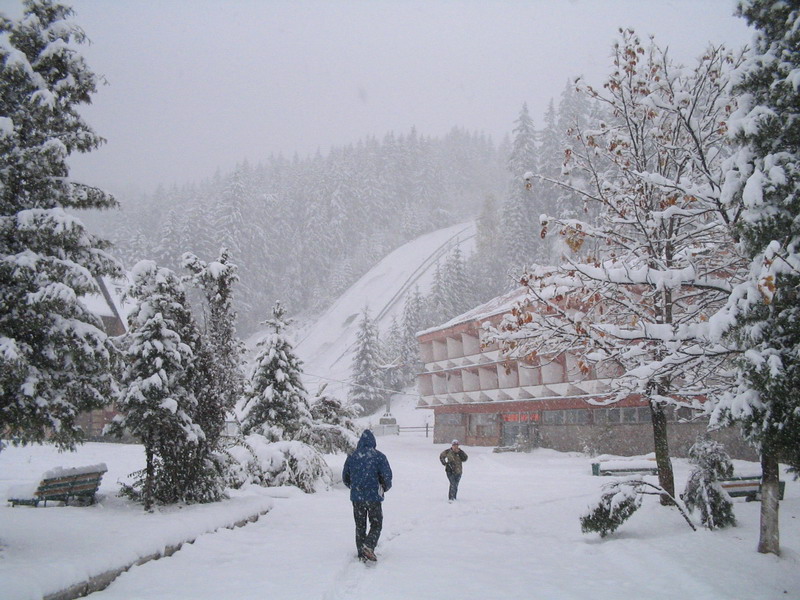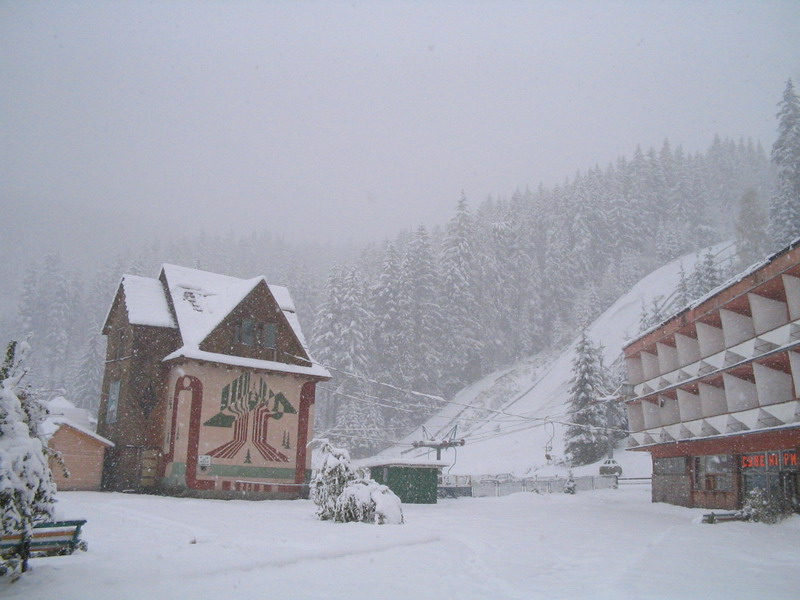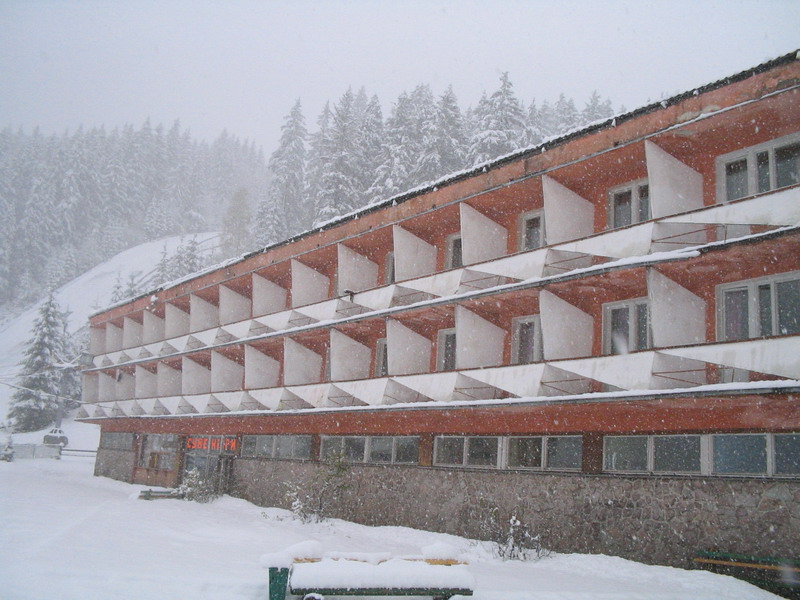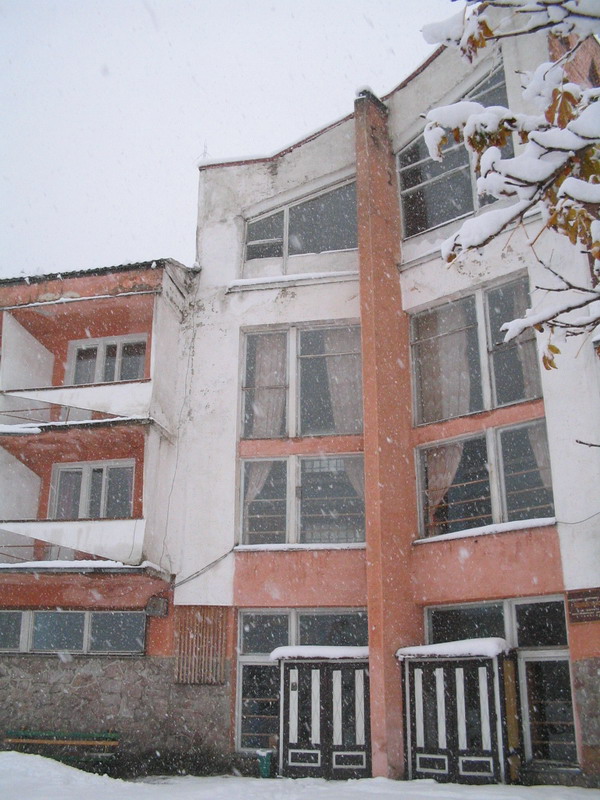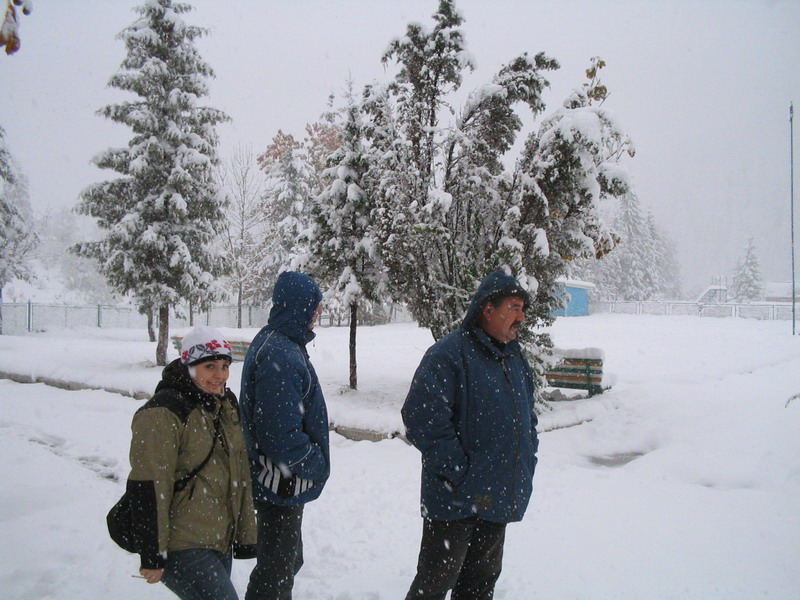 Right: Oles' father, who drove us.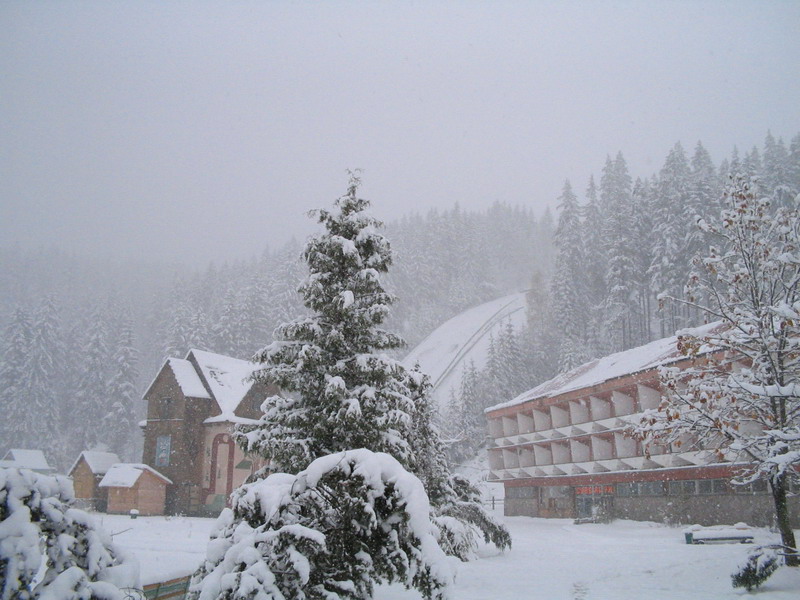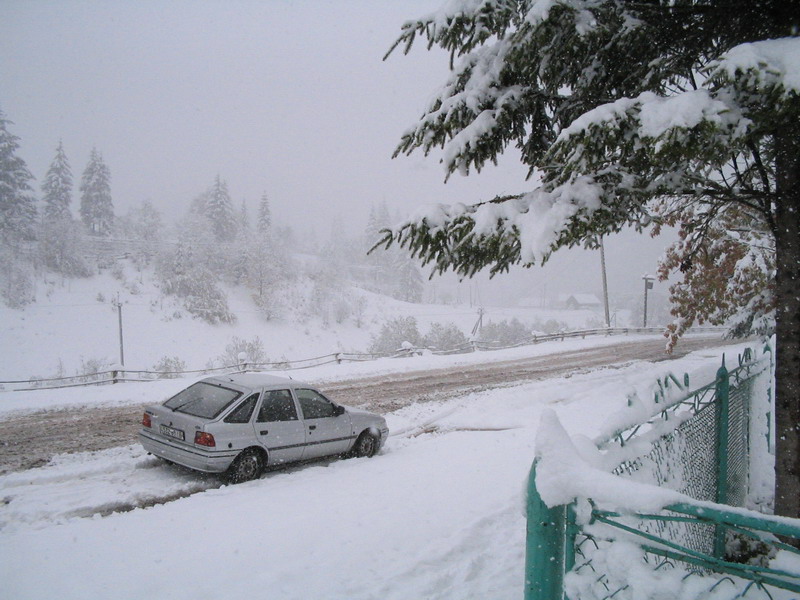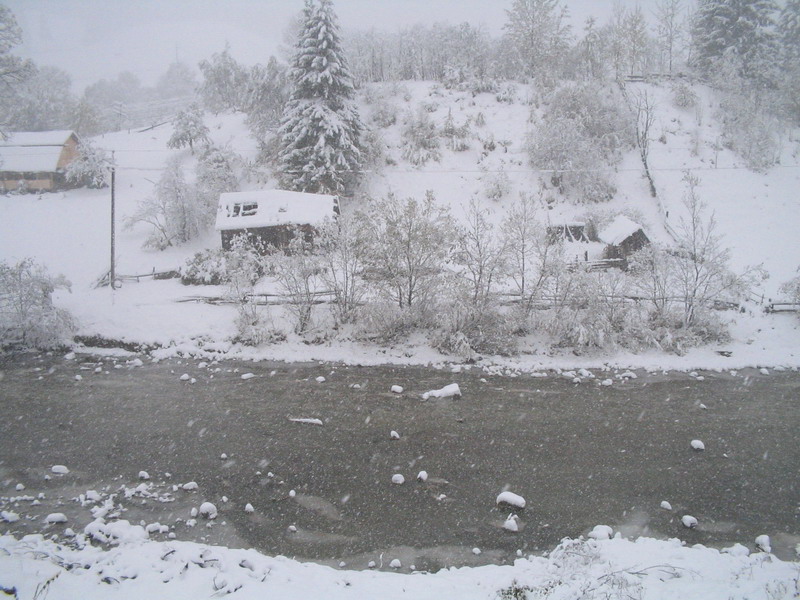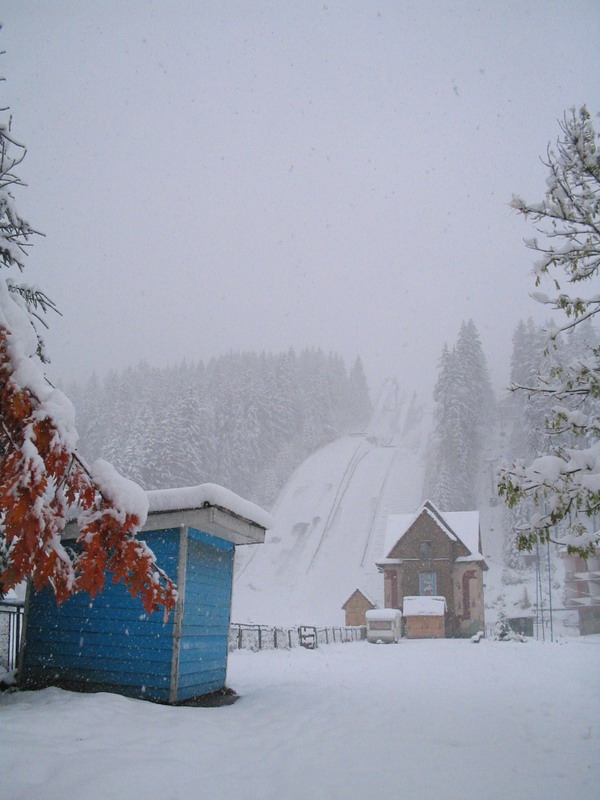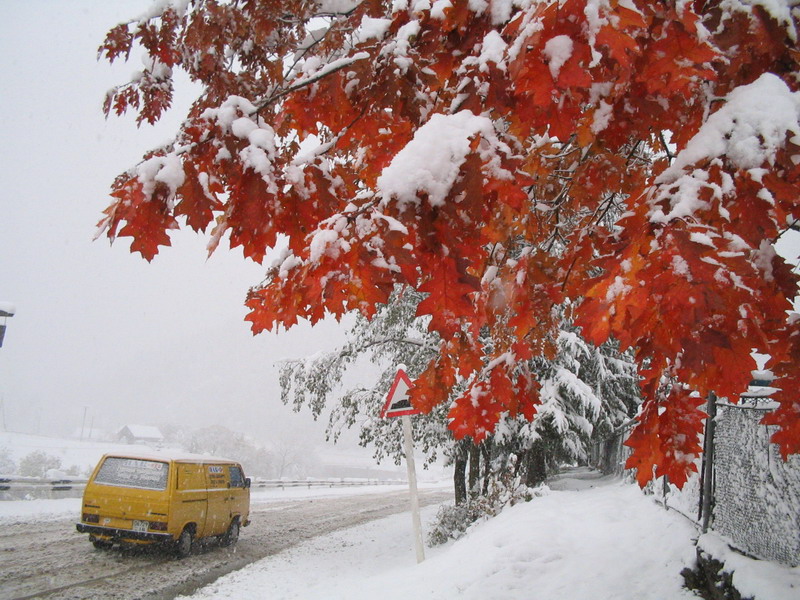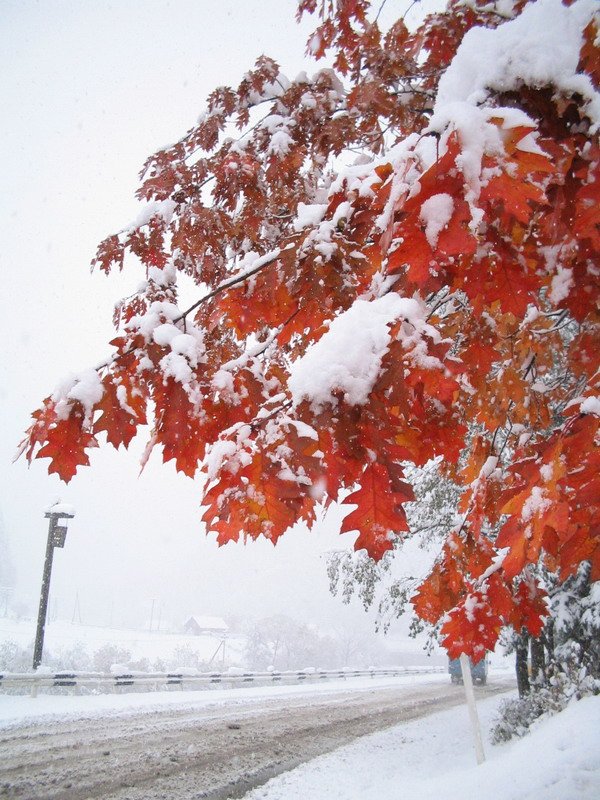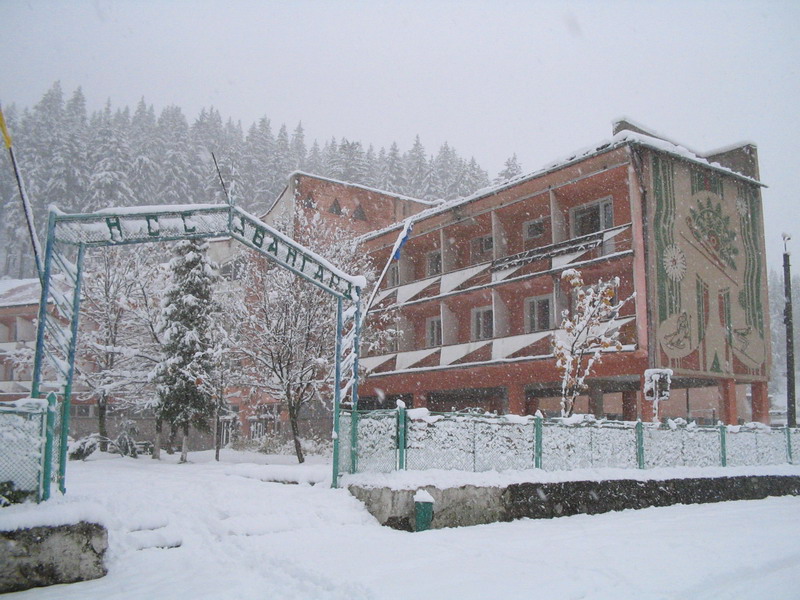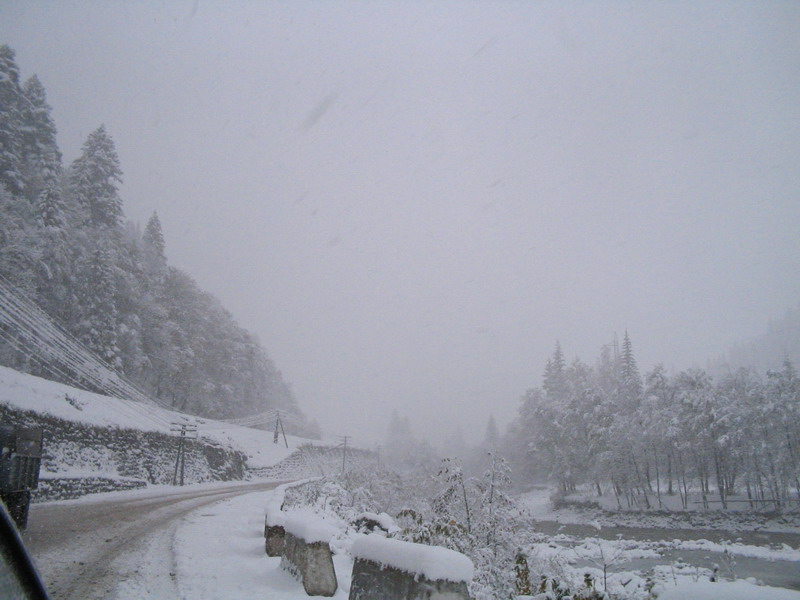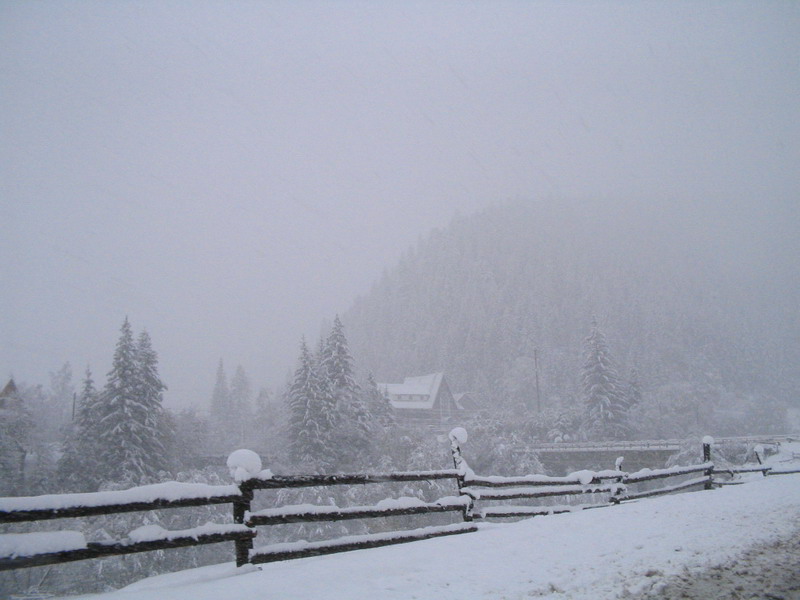 We doubled back downhill and northwards to Yaremche, and into more temperate climes...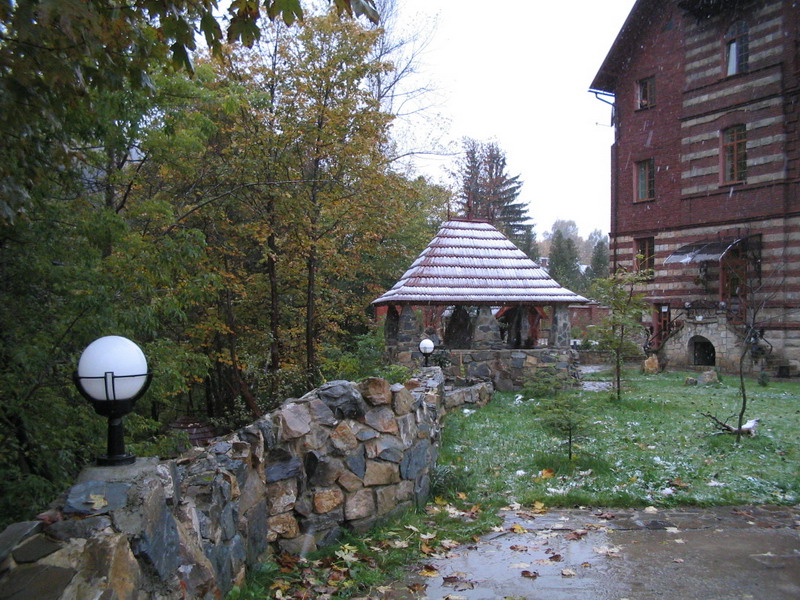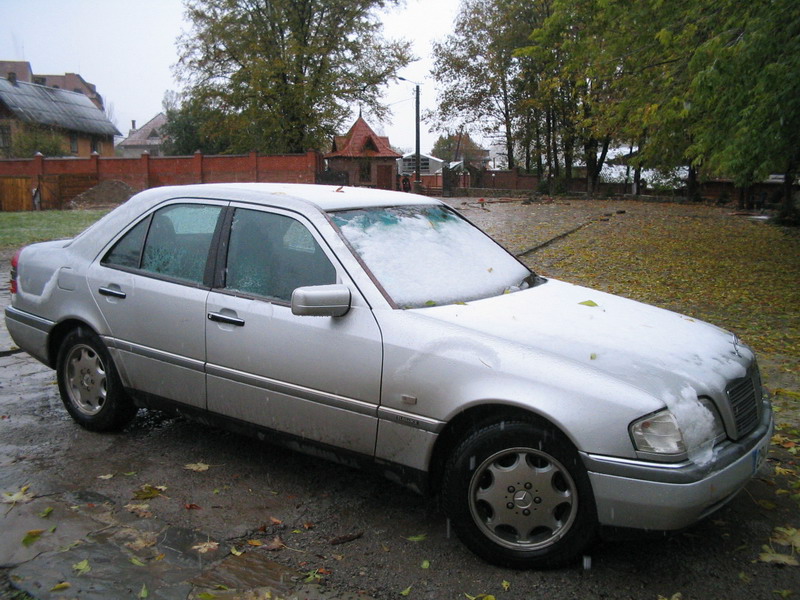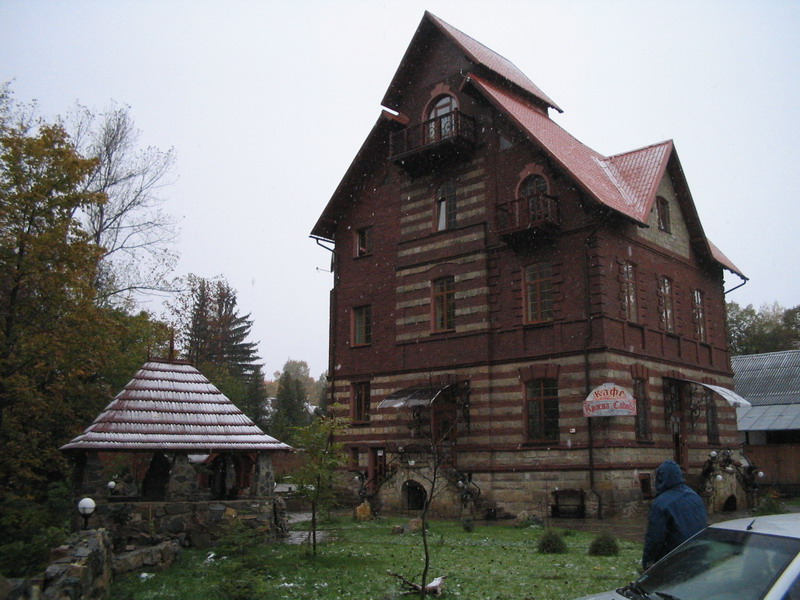 The "Krasna Saduba," where Amy was already staying. She found it quite by chance; she had a good feeling about turning down a particular street, and she found us this beautiful inn!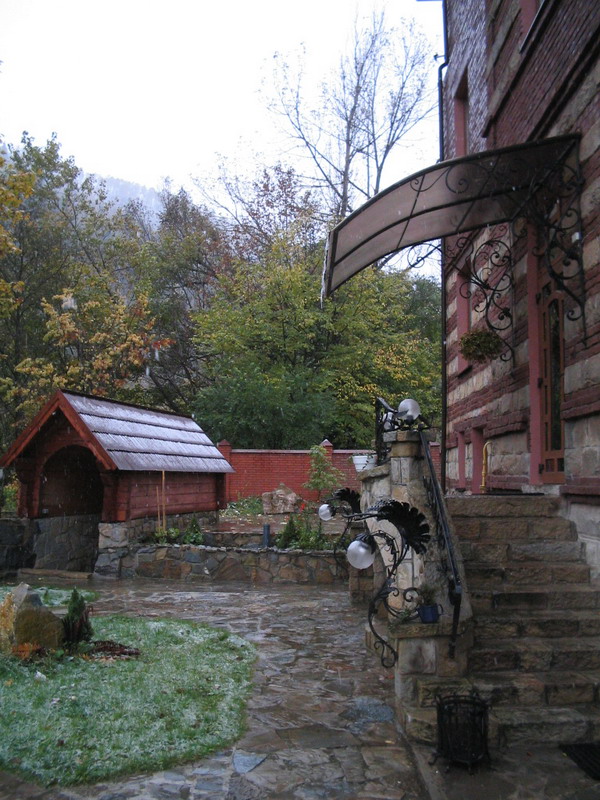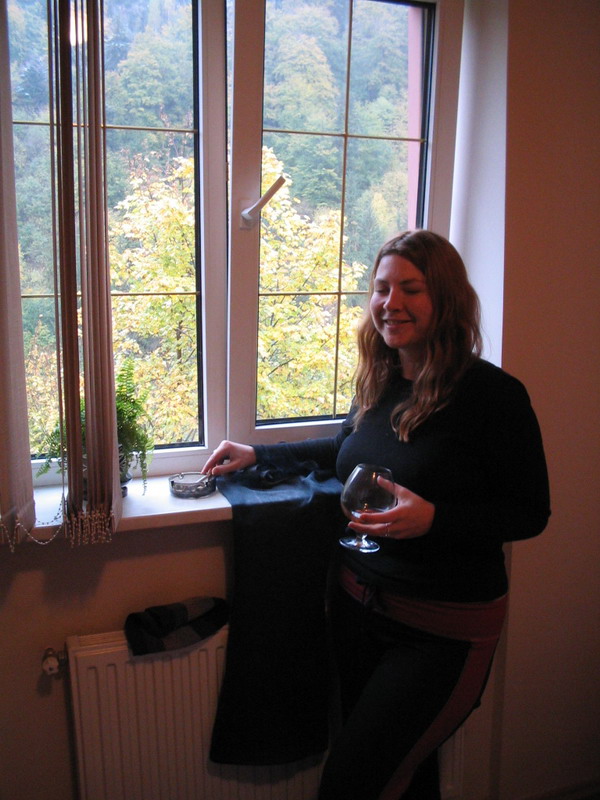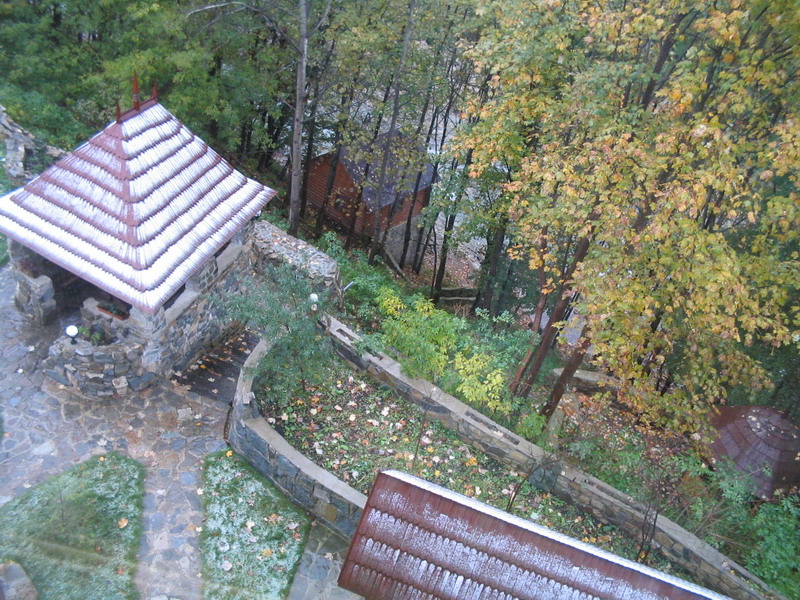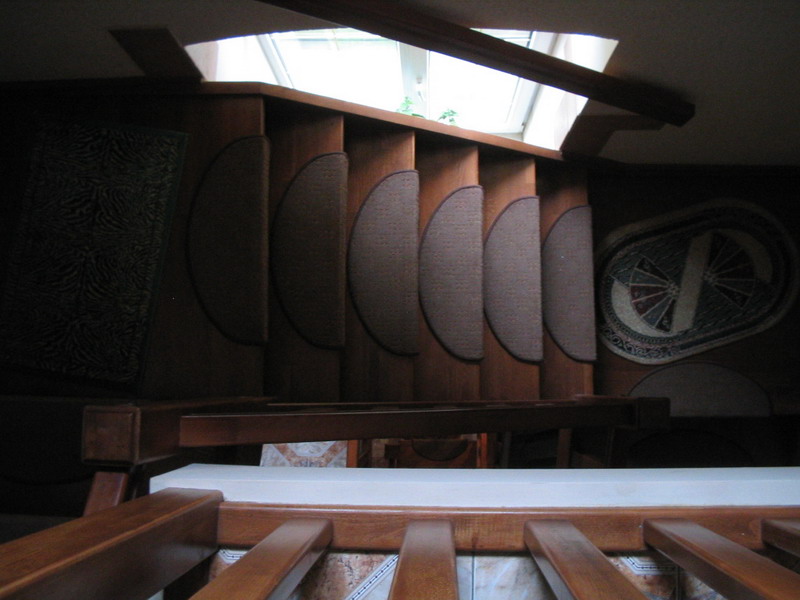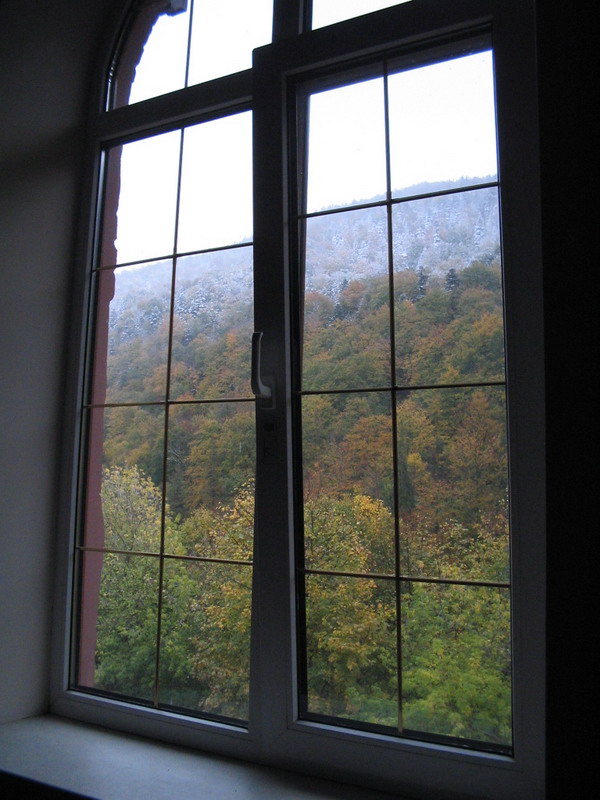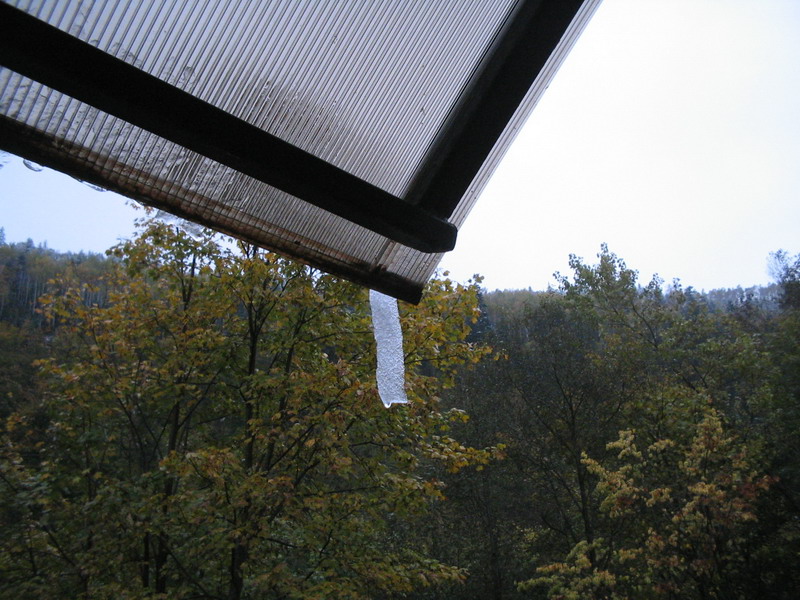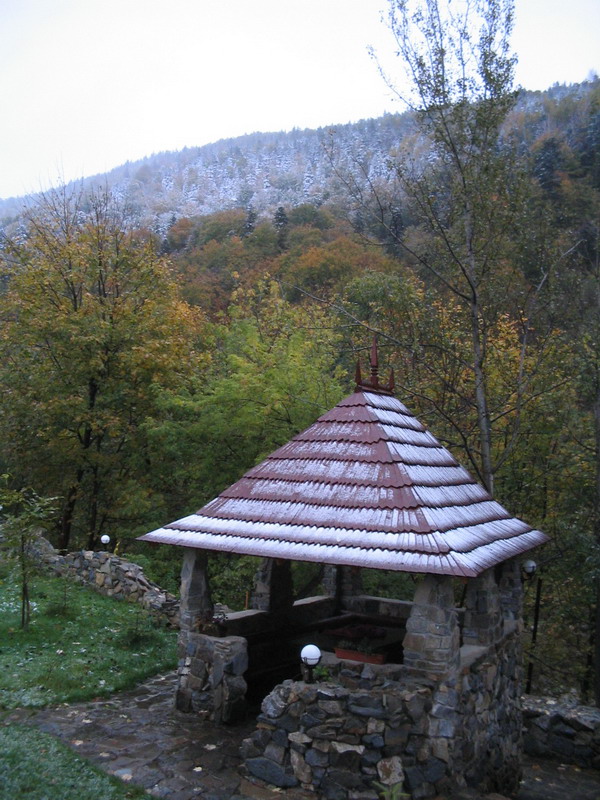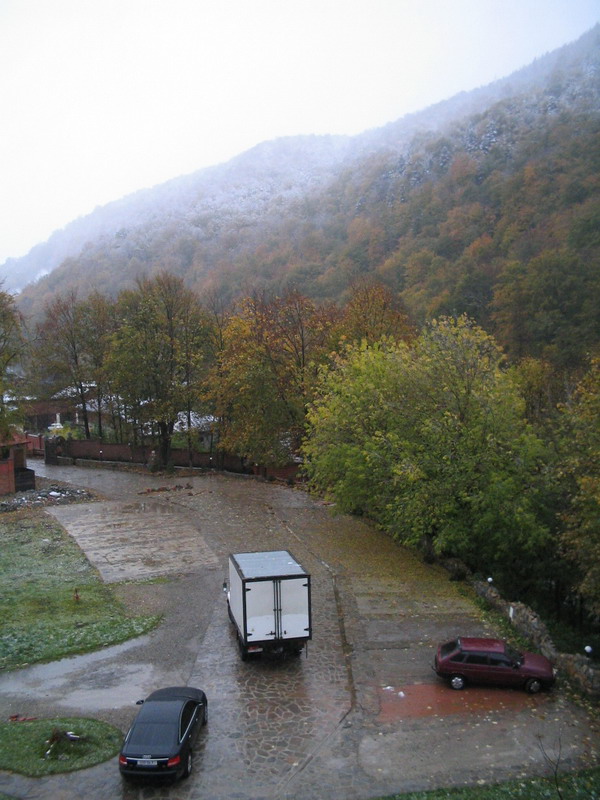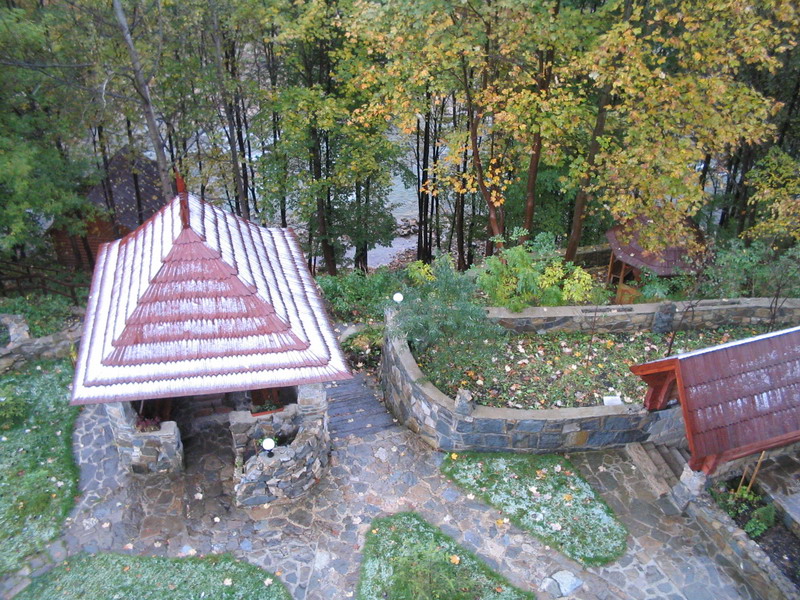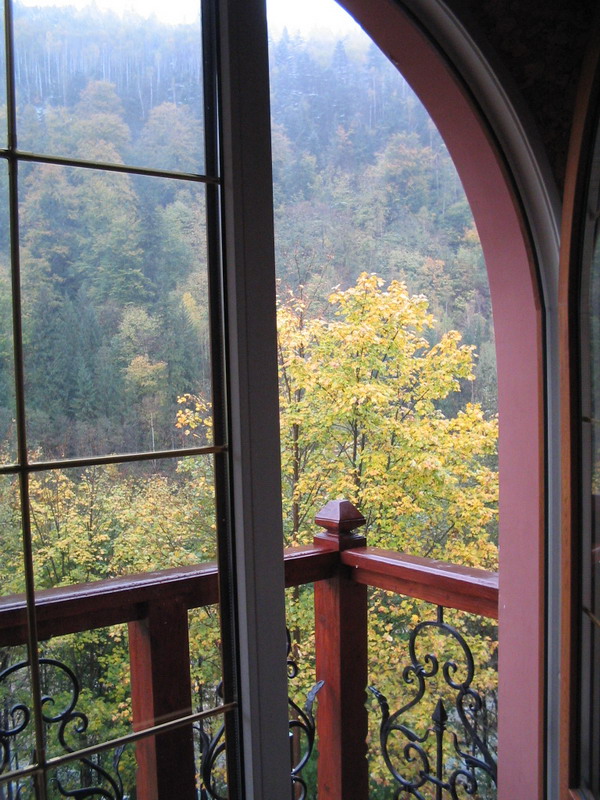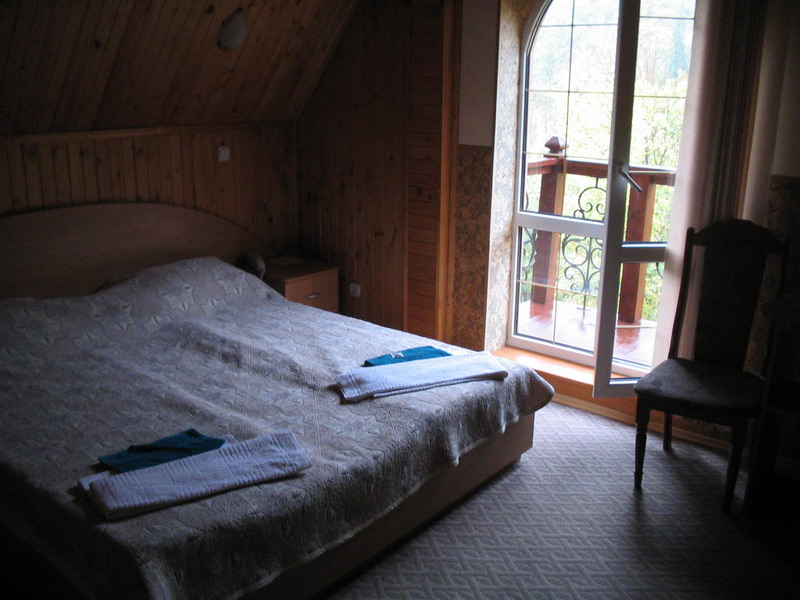 My room, with a real bed, real towels, and a balcony. It felt so good to get my wet things onto the radiator and just relax - I think I spent the better part of the following day in here just reading and planning, because it was too wet to go outside - at any rate, it was great. I could have stayed here forever, it was brilliant. Oh, and to have a hot shower, too! And the view was something else. Just a sweet, sweet little place.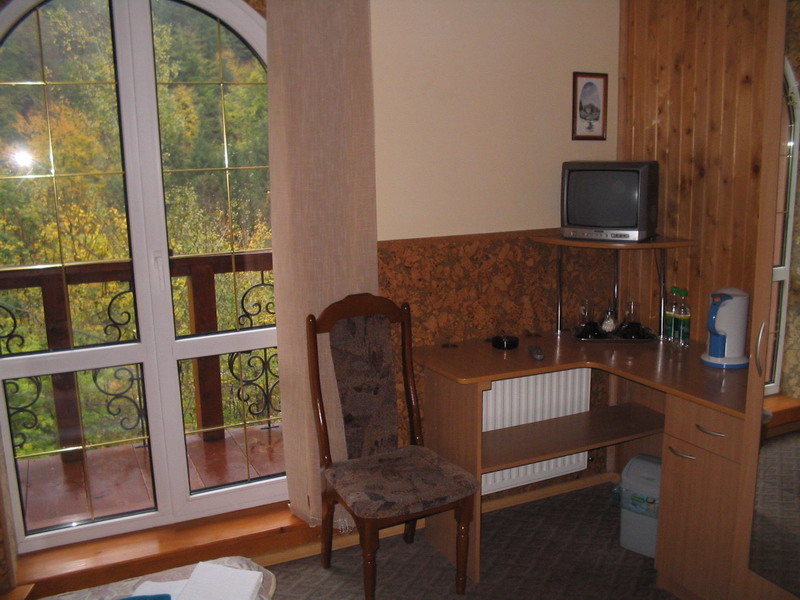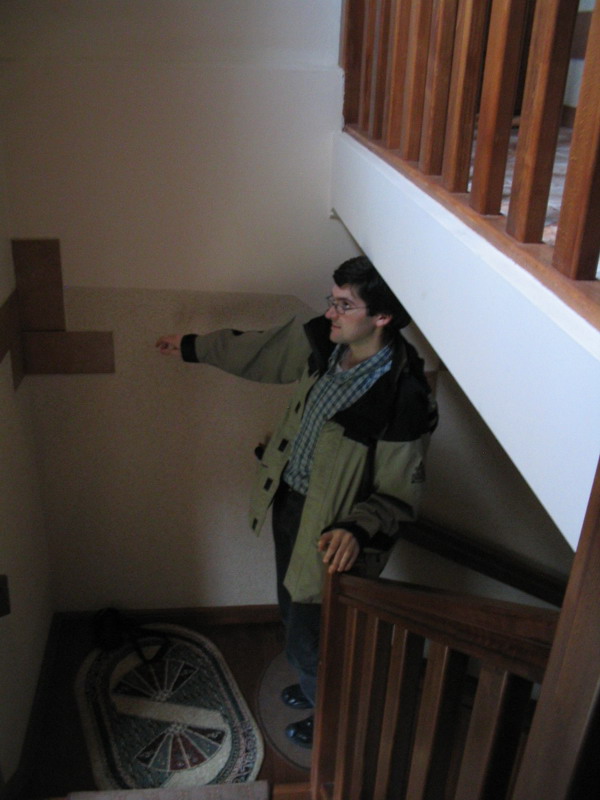 I enjoyed the stairs, too. But the world isn't designed for people any taller than I am.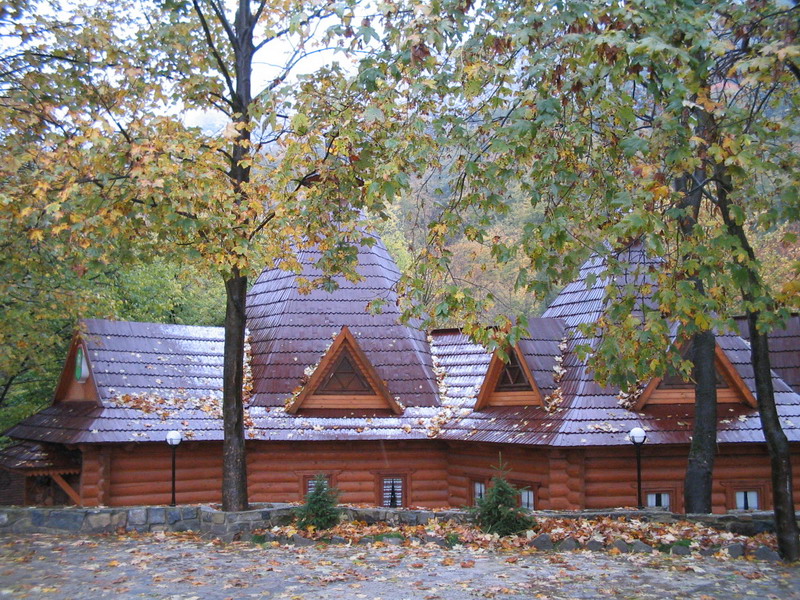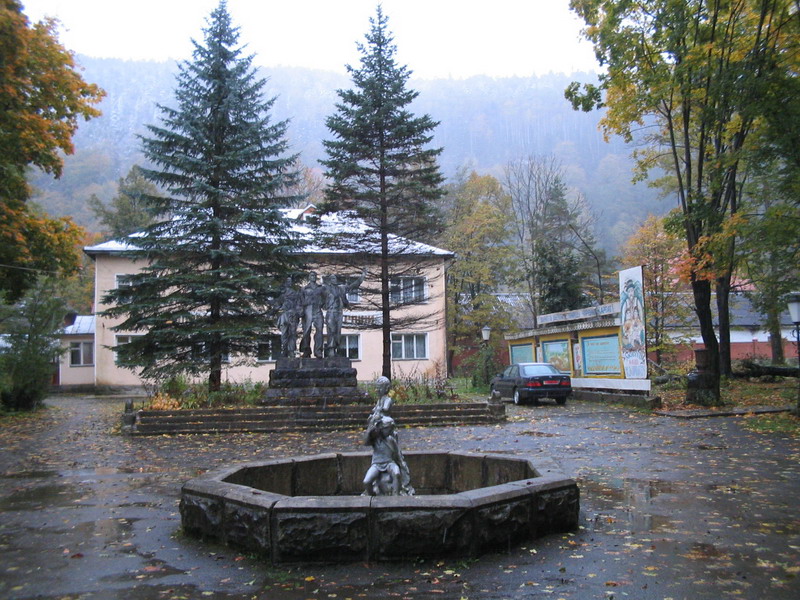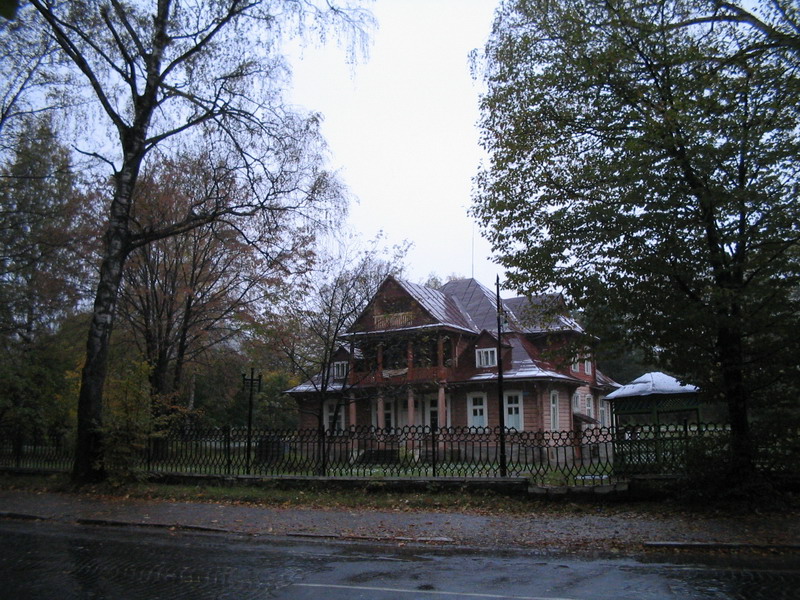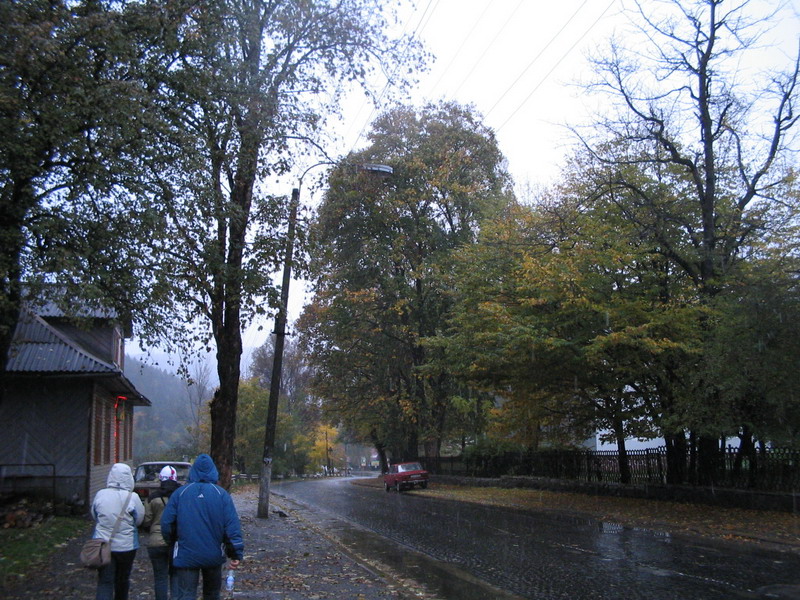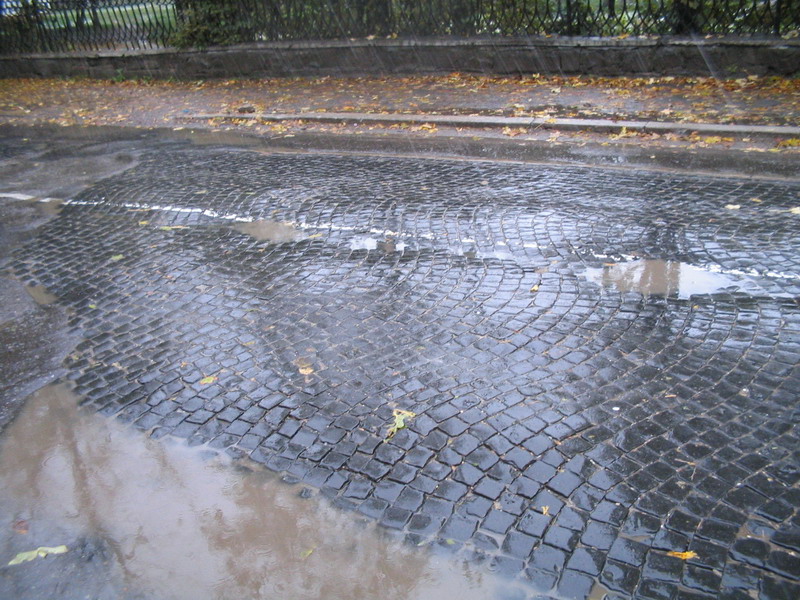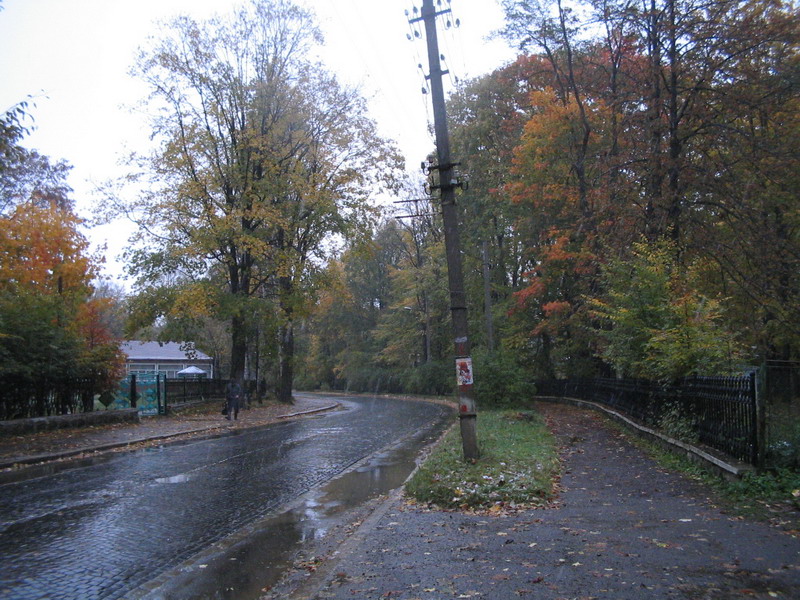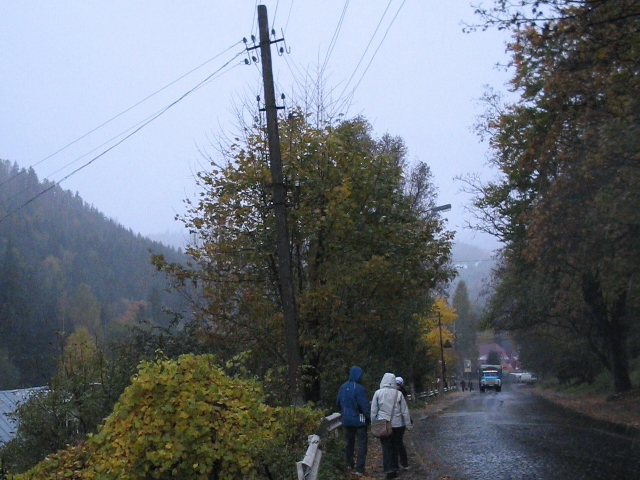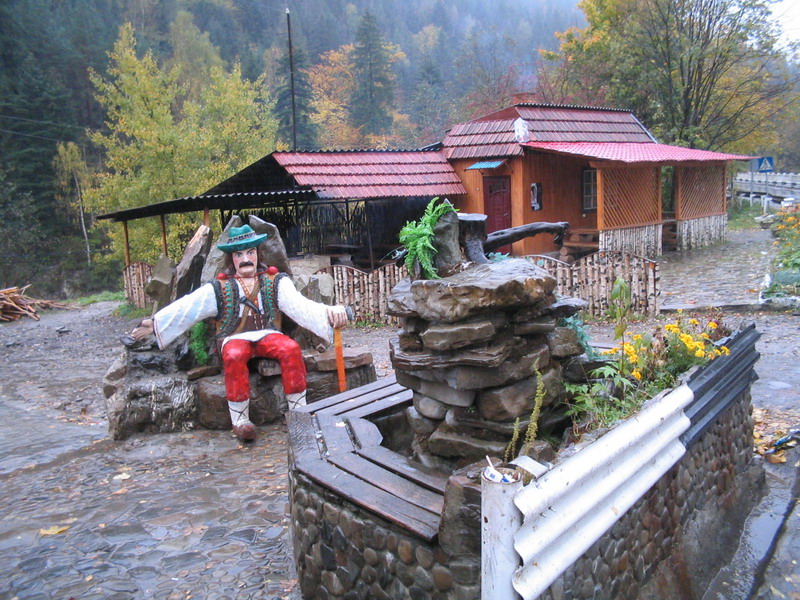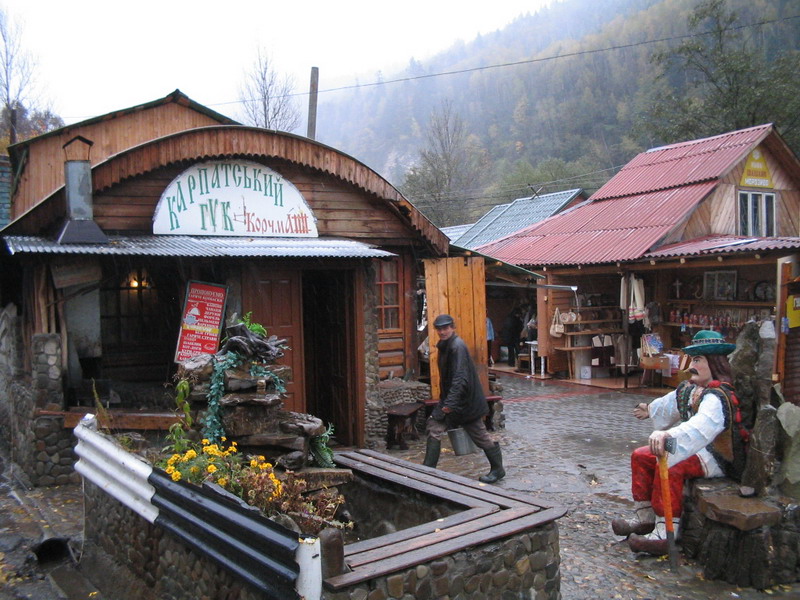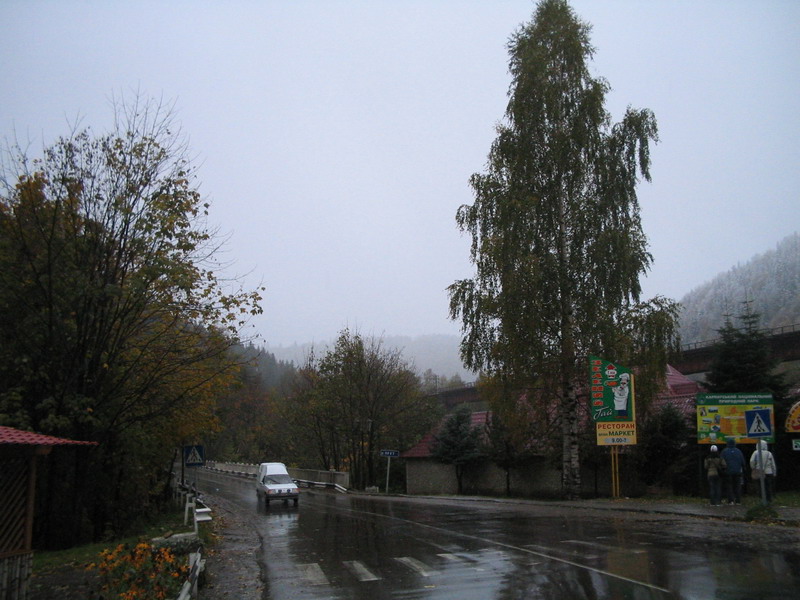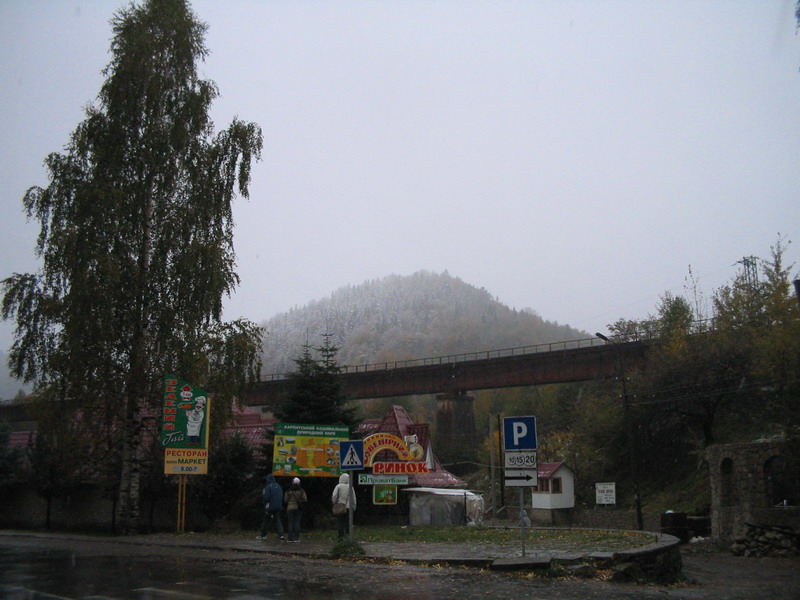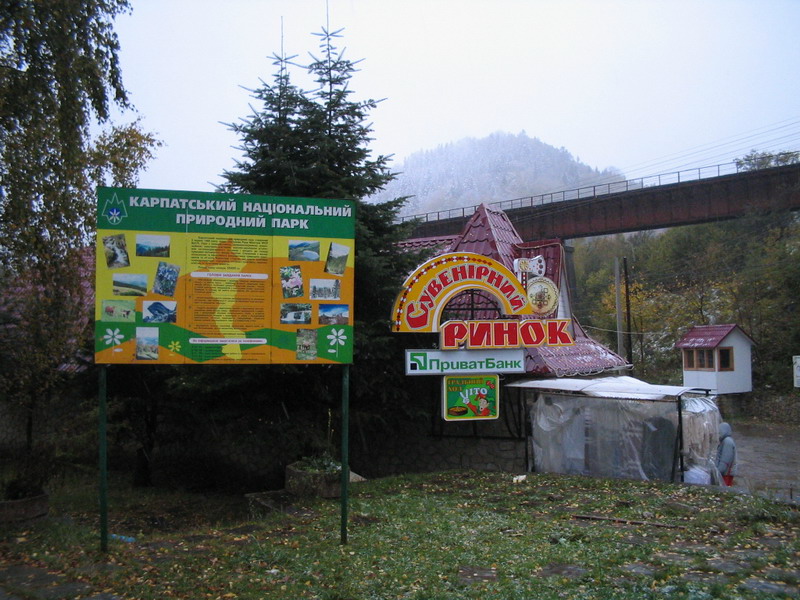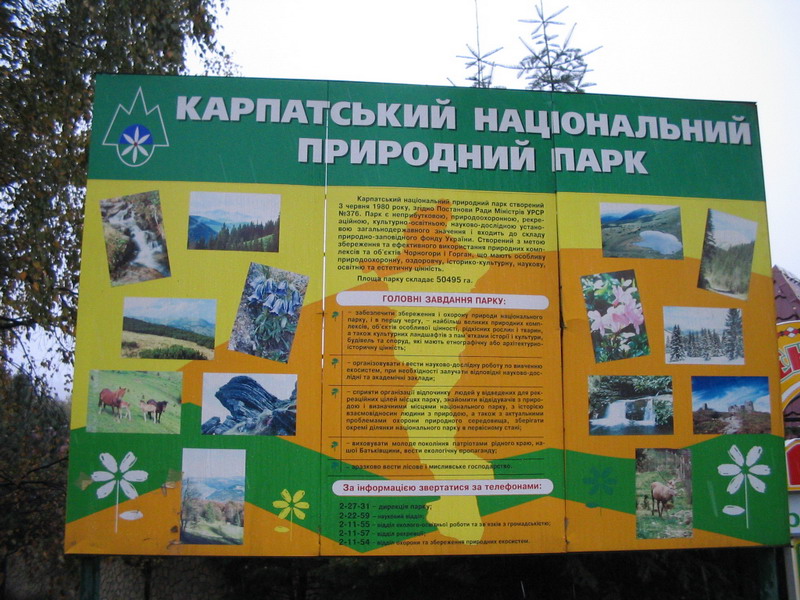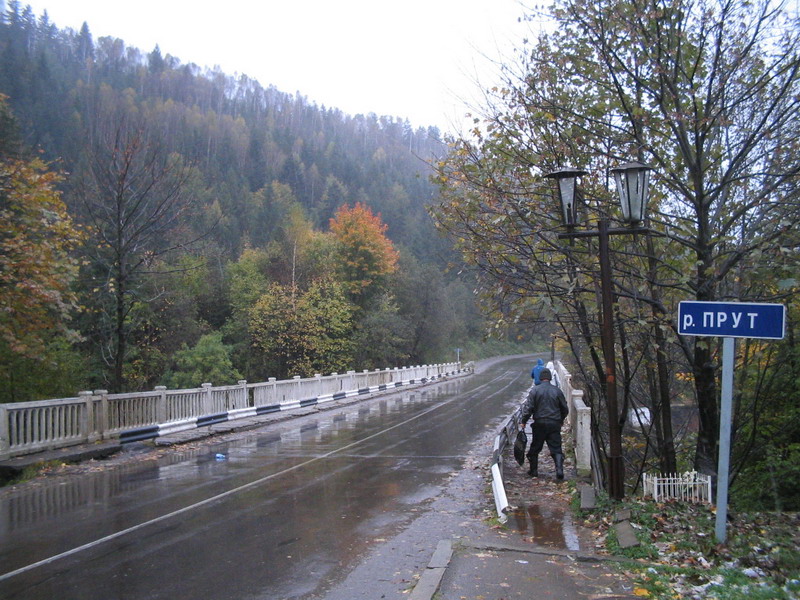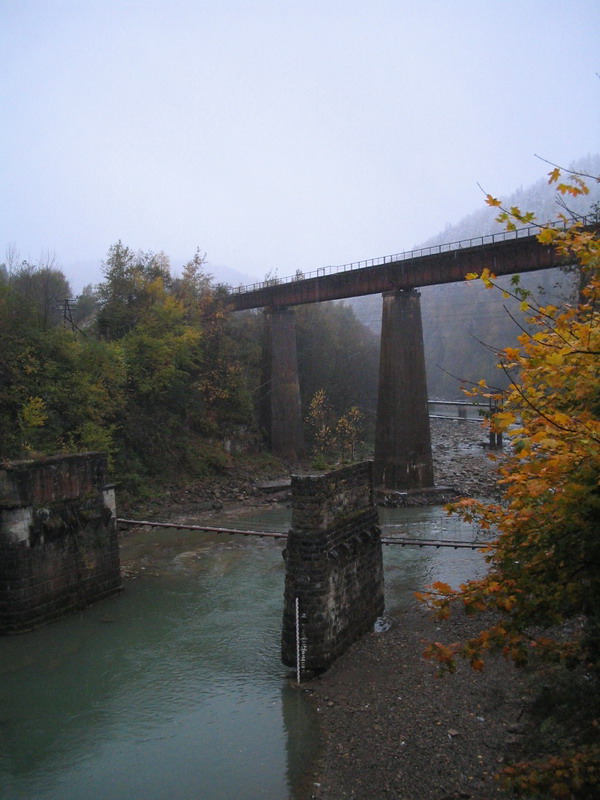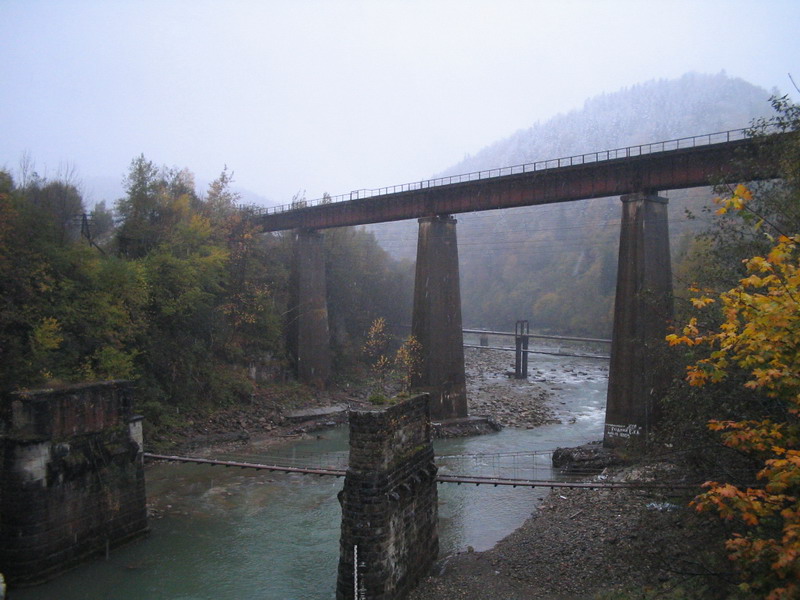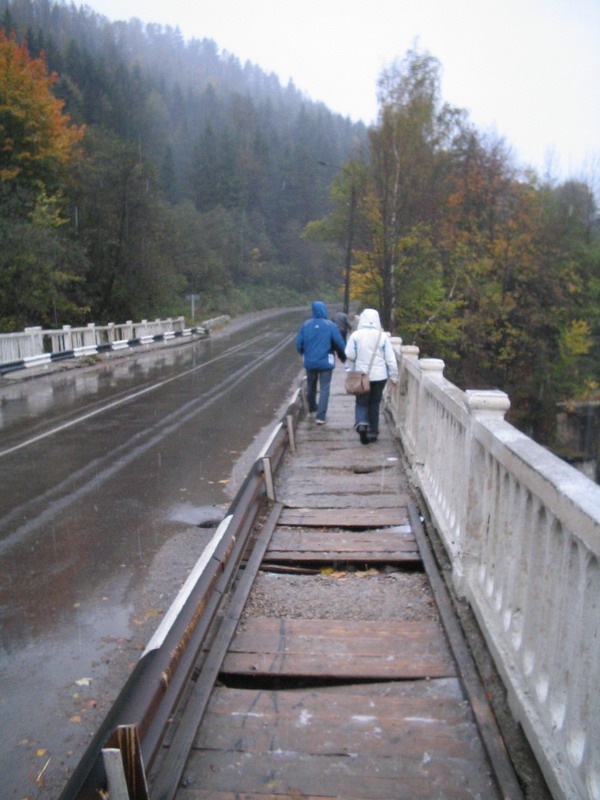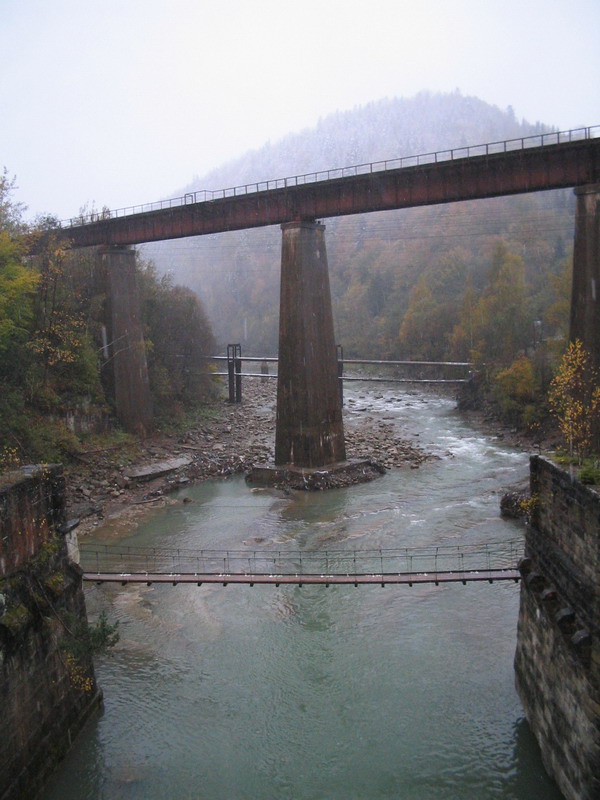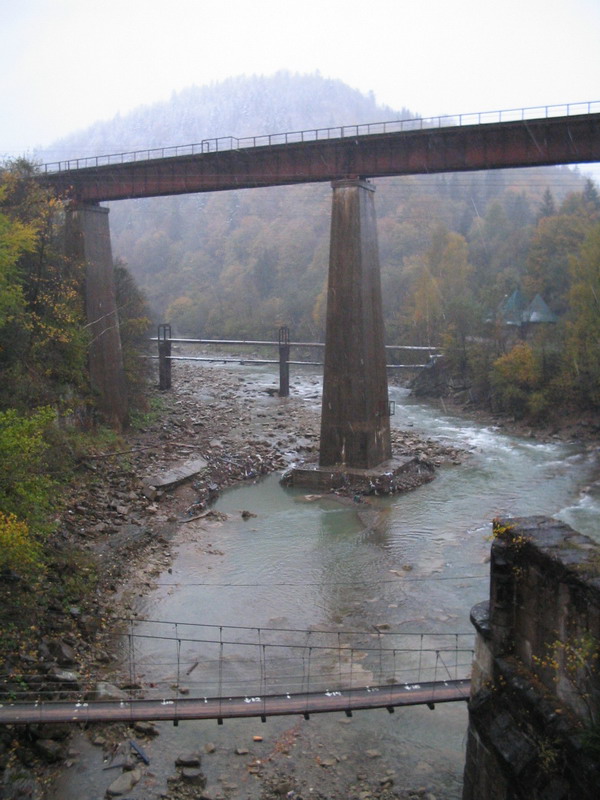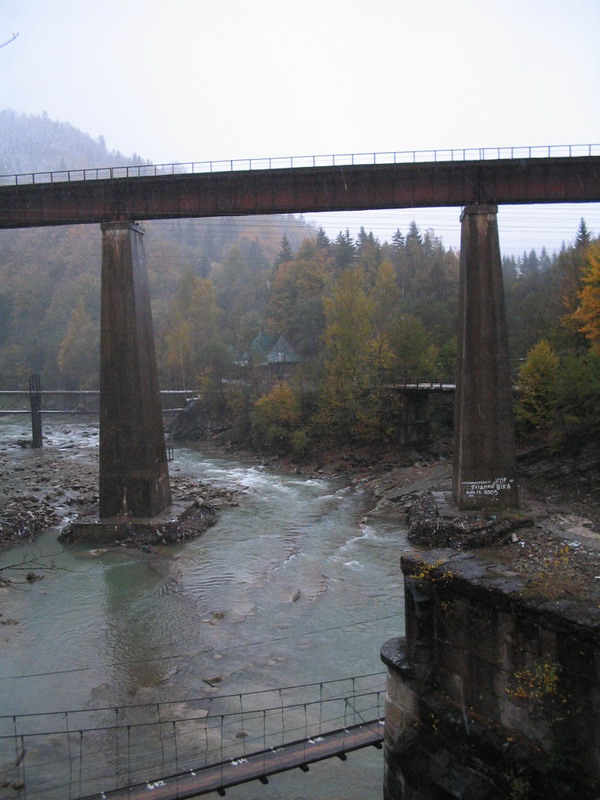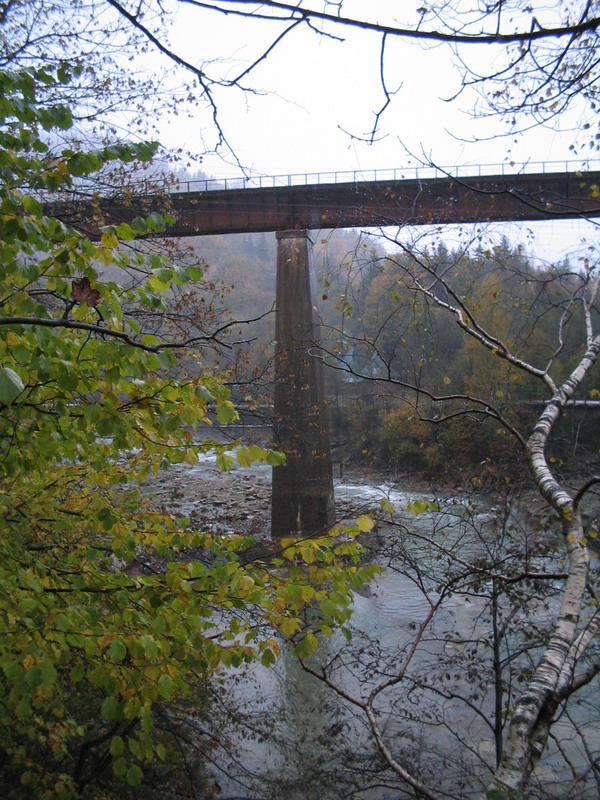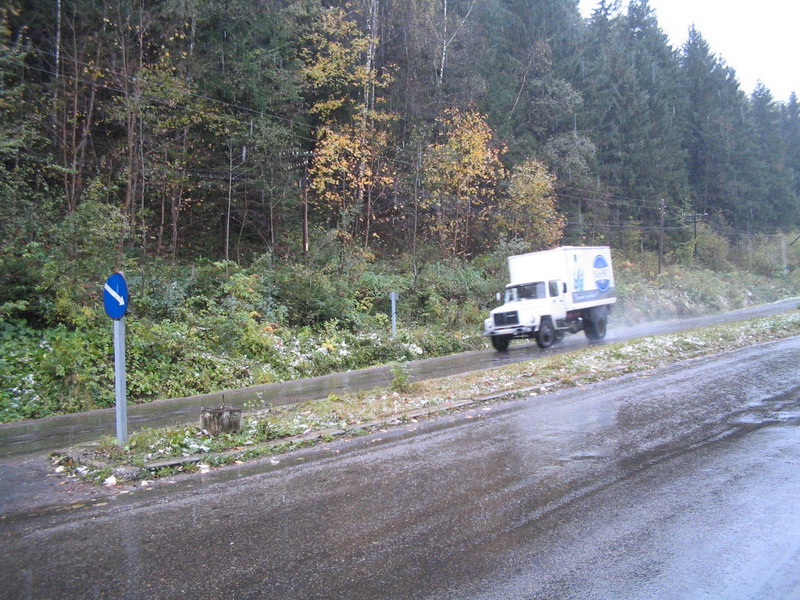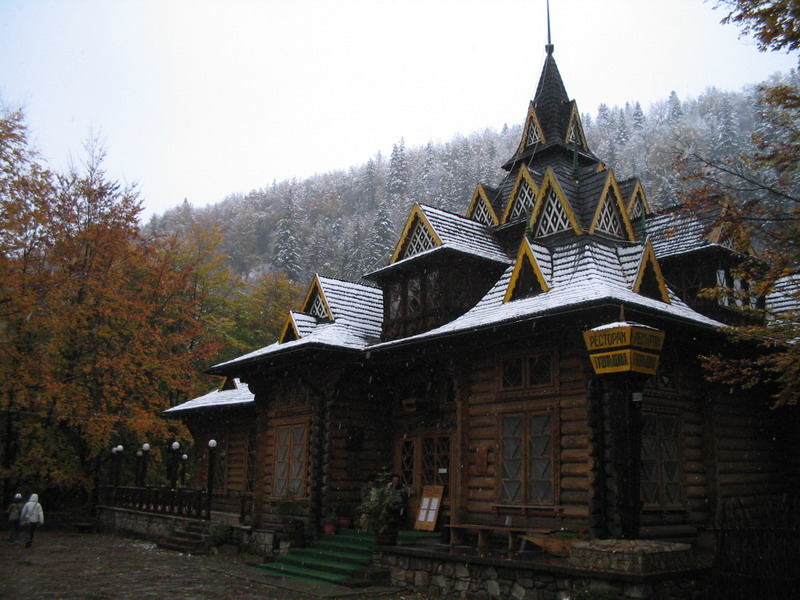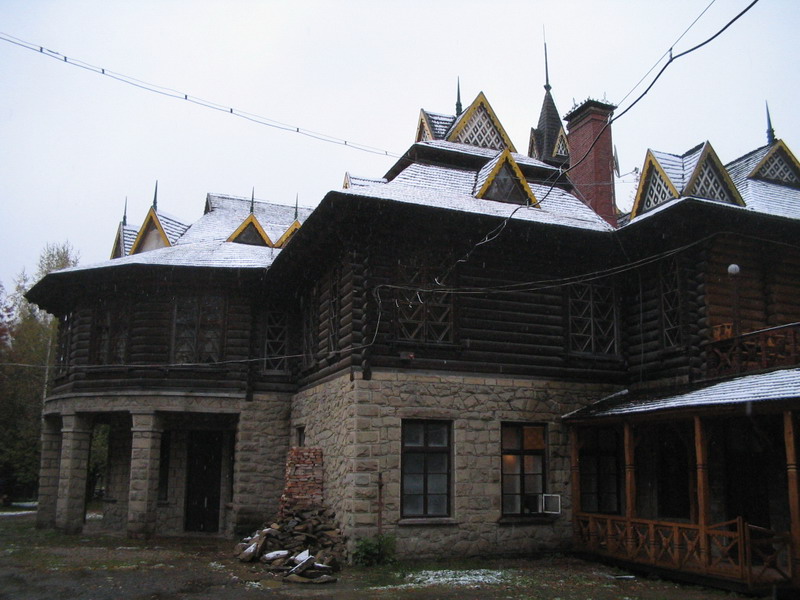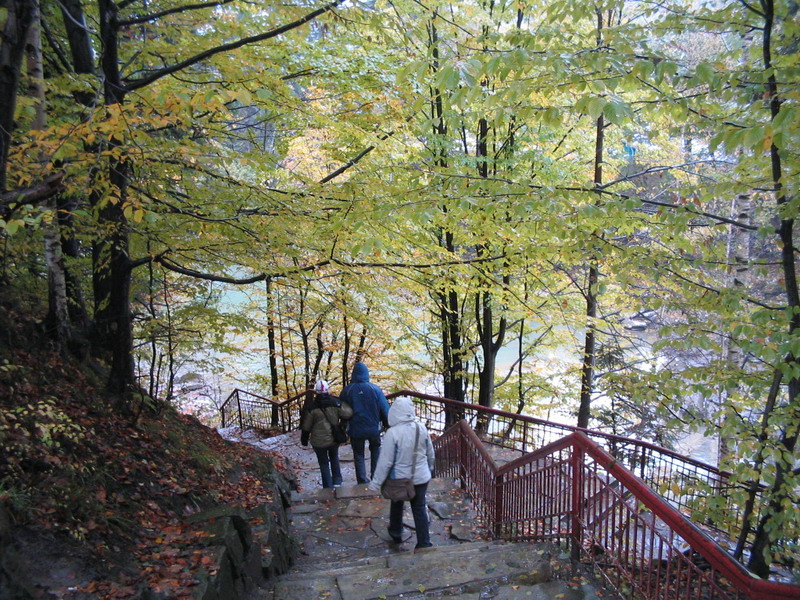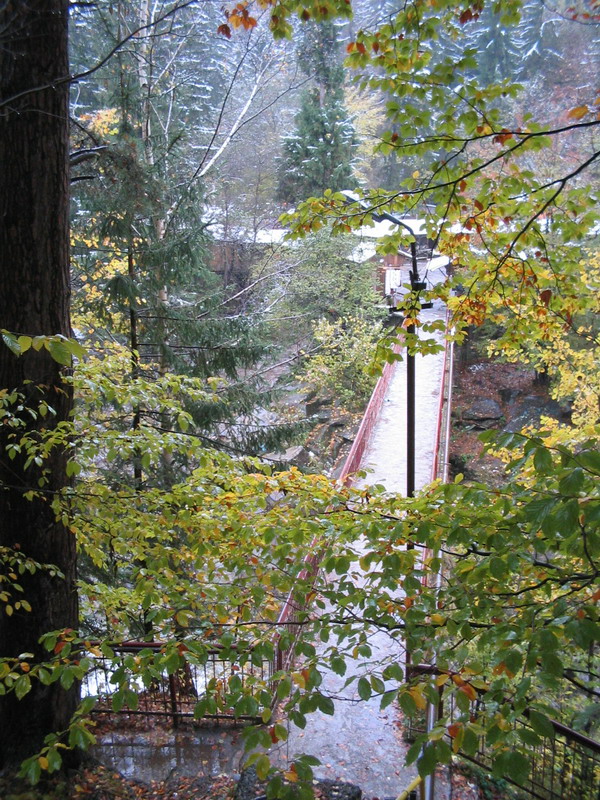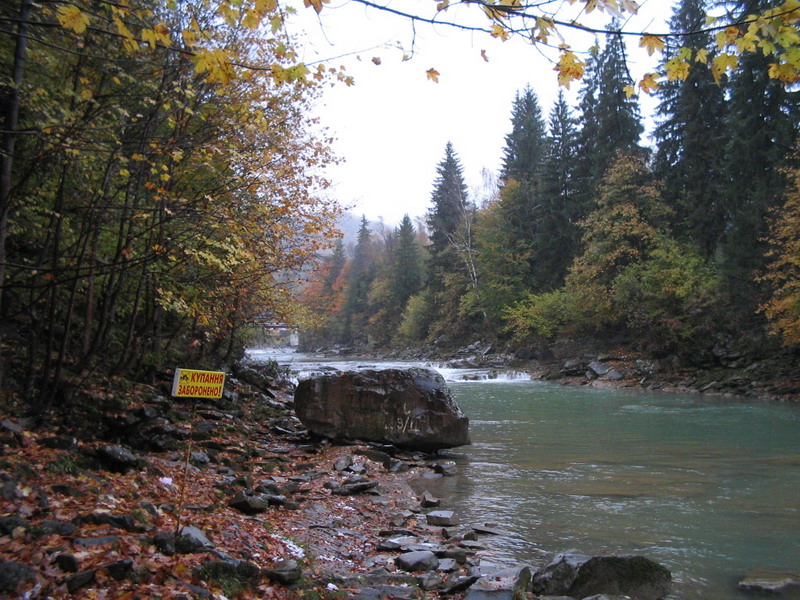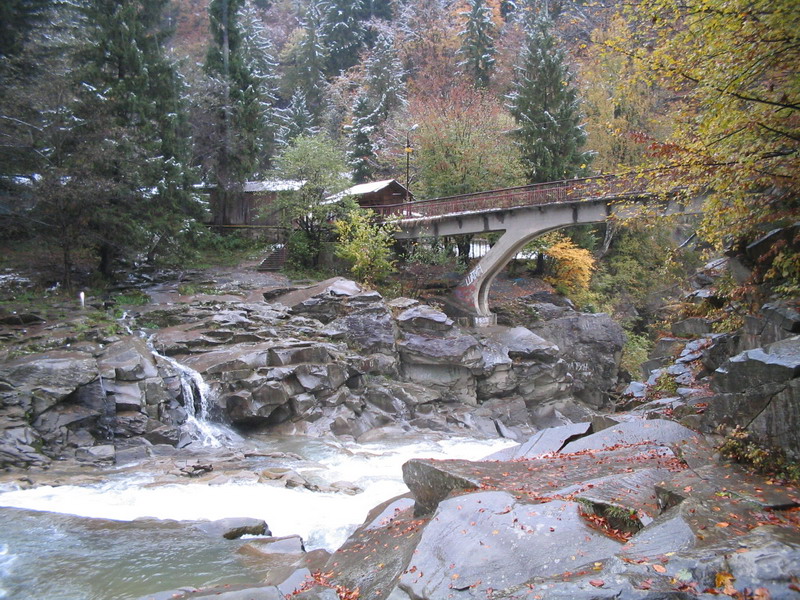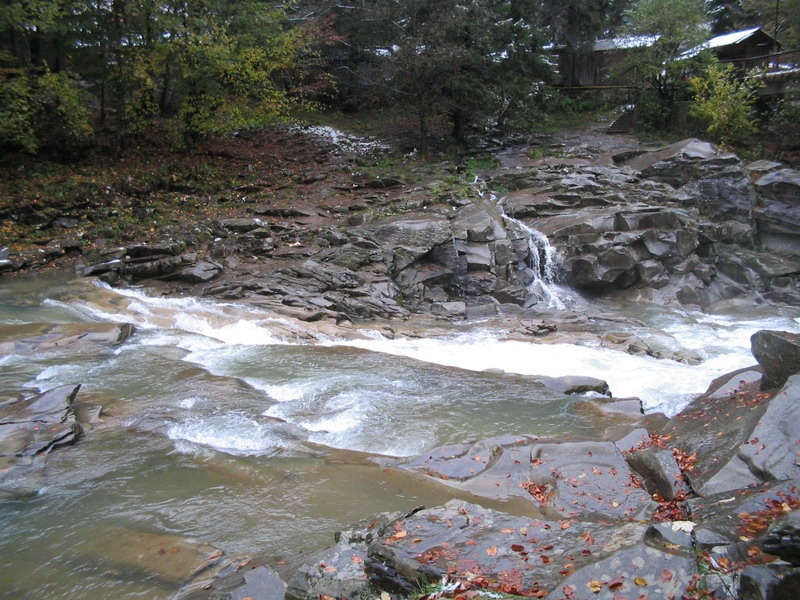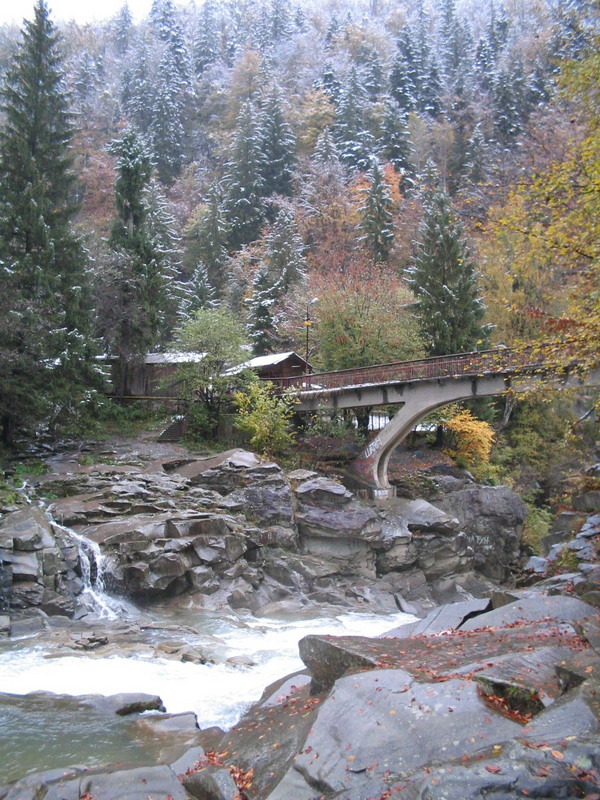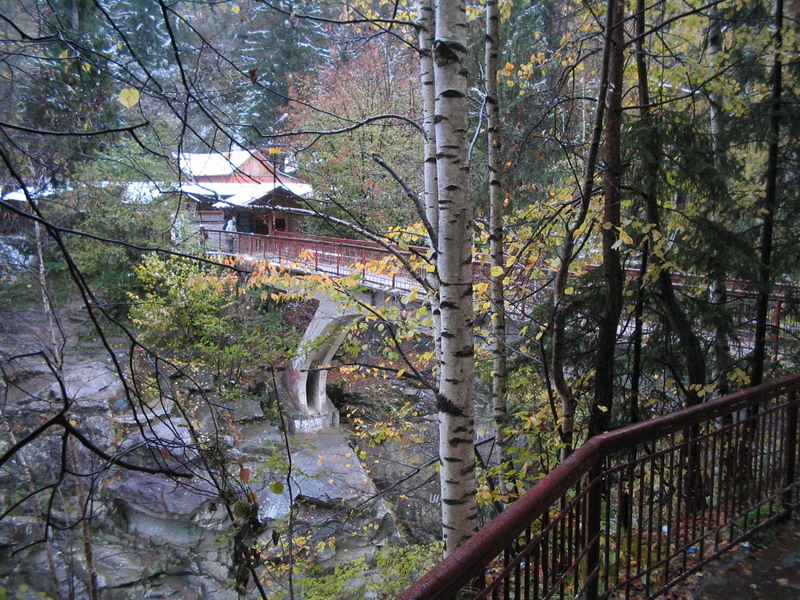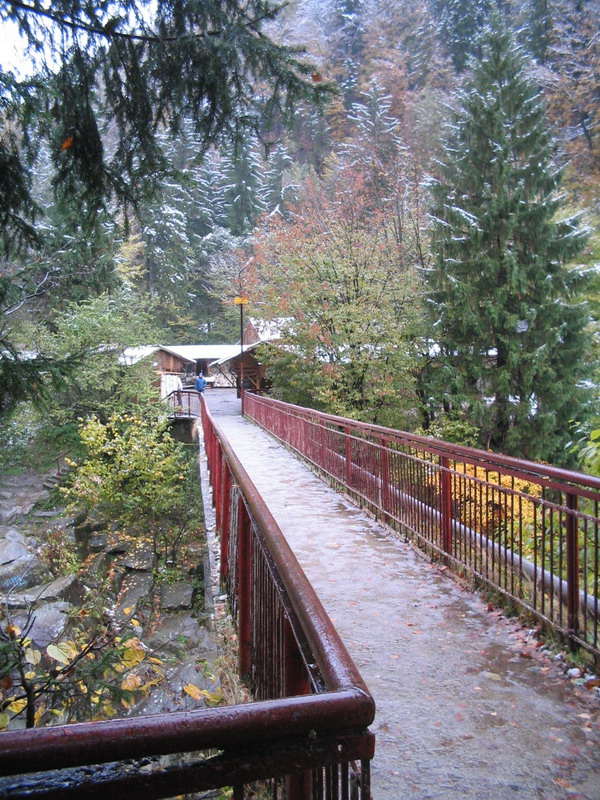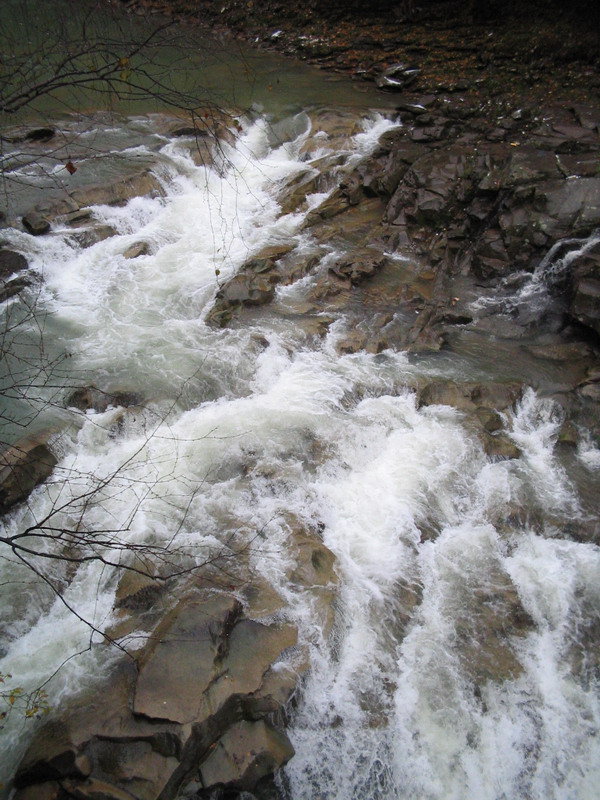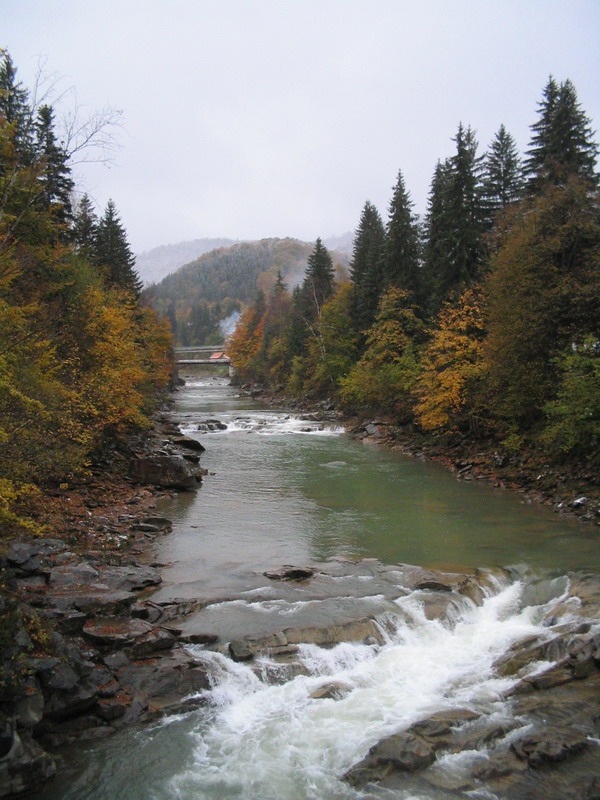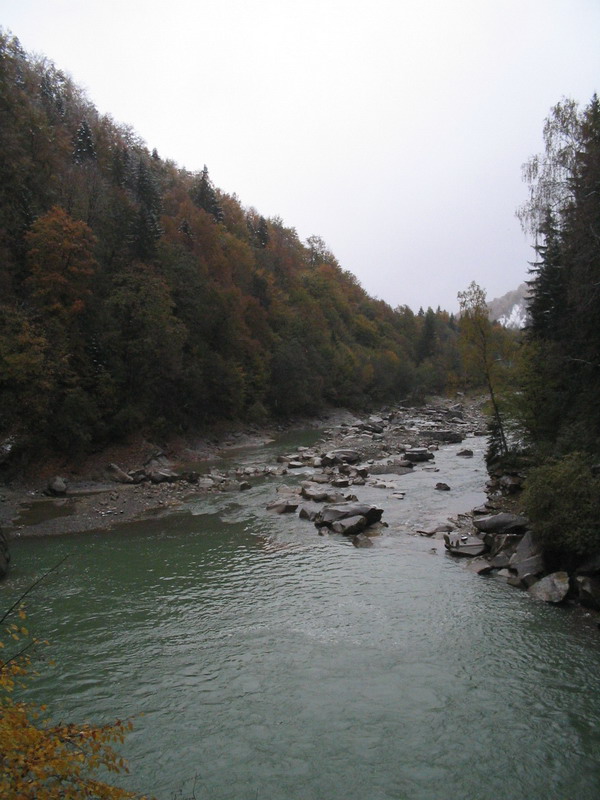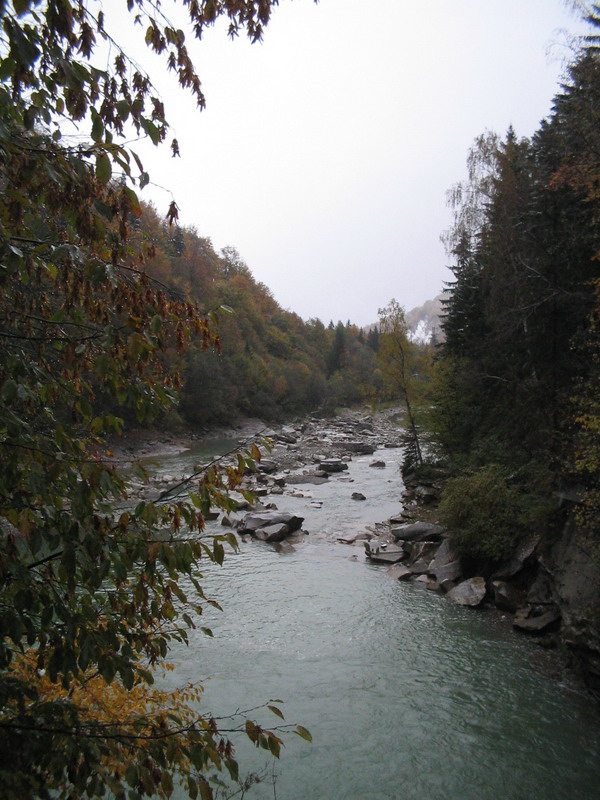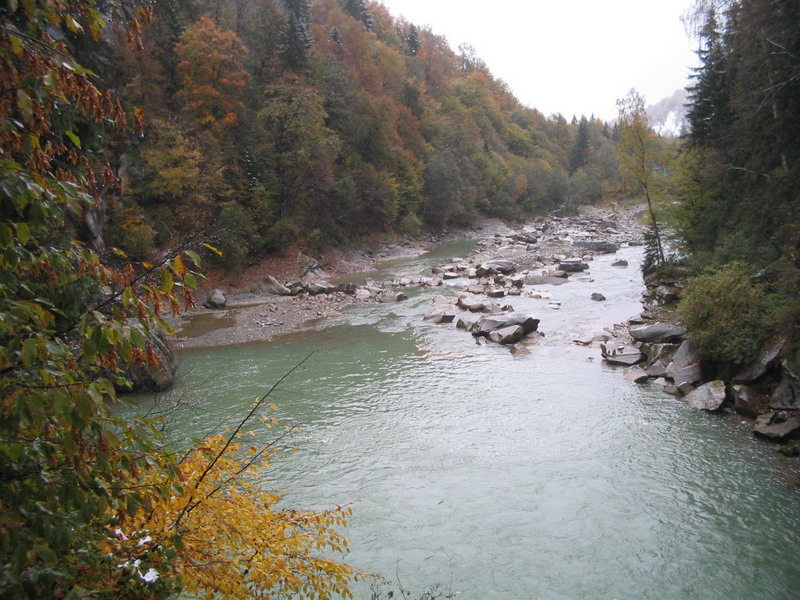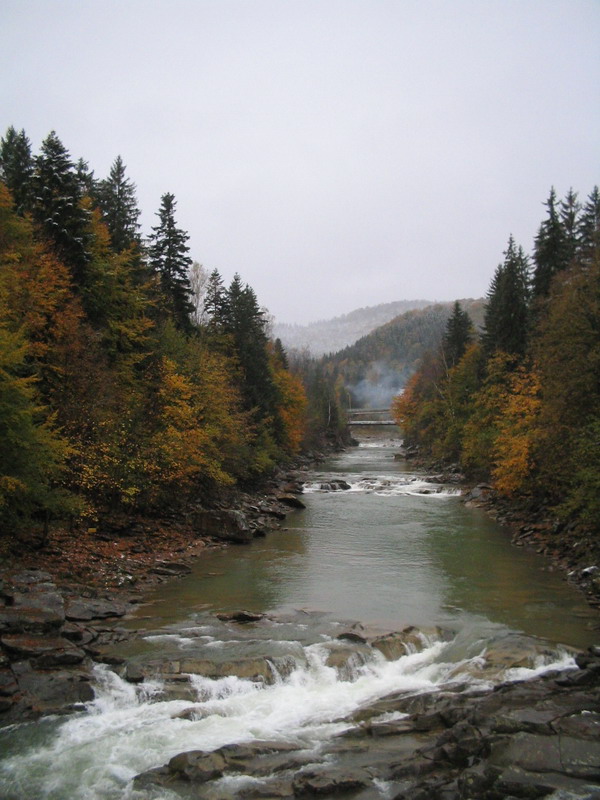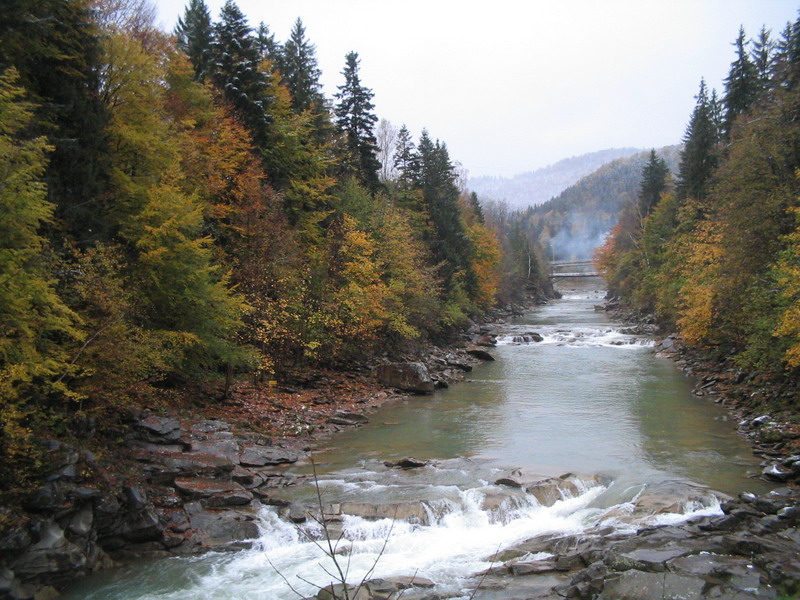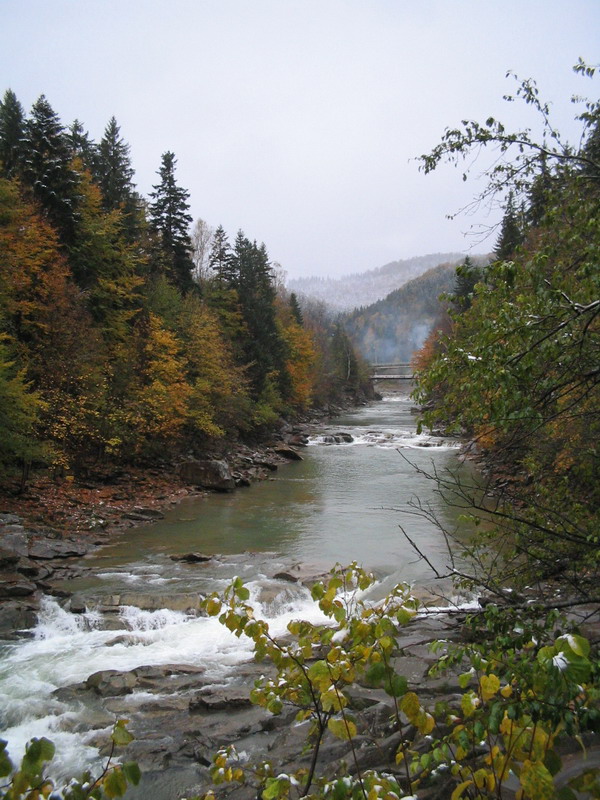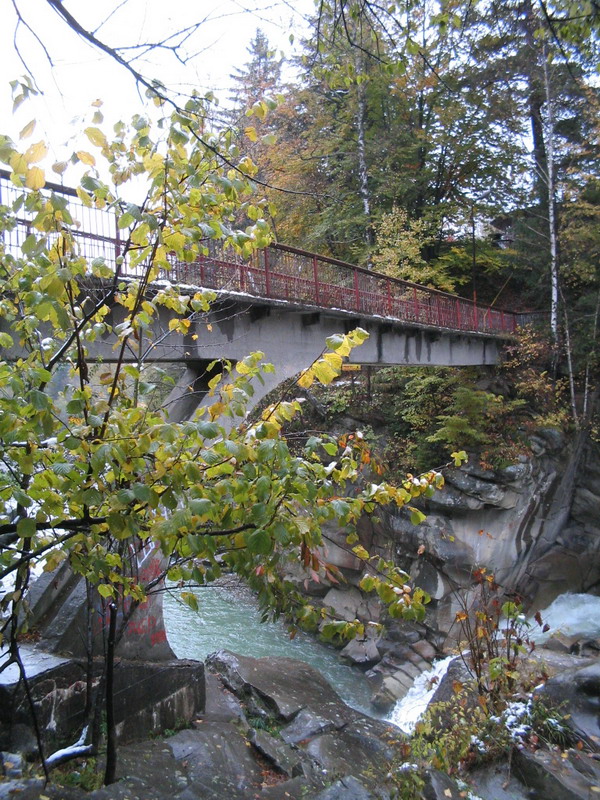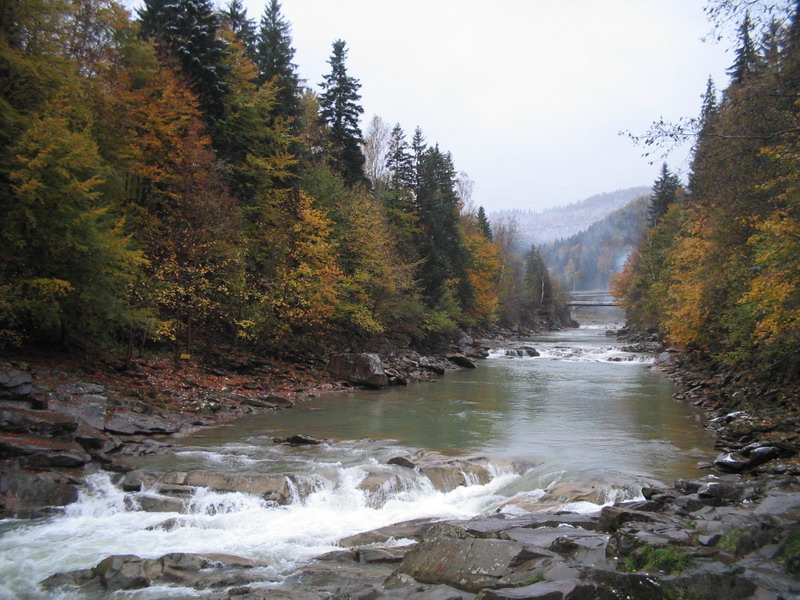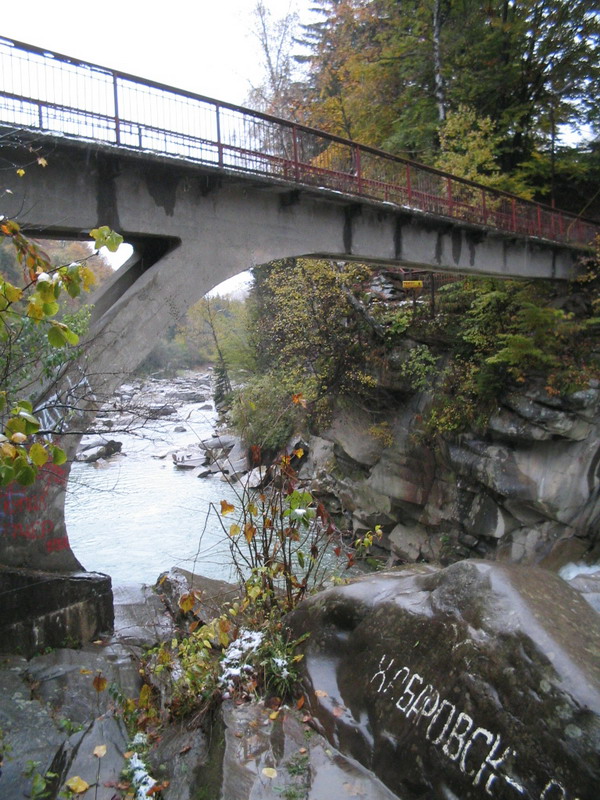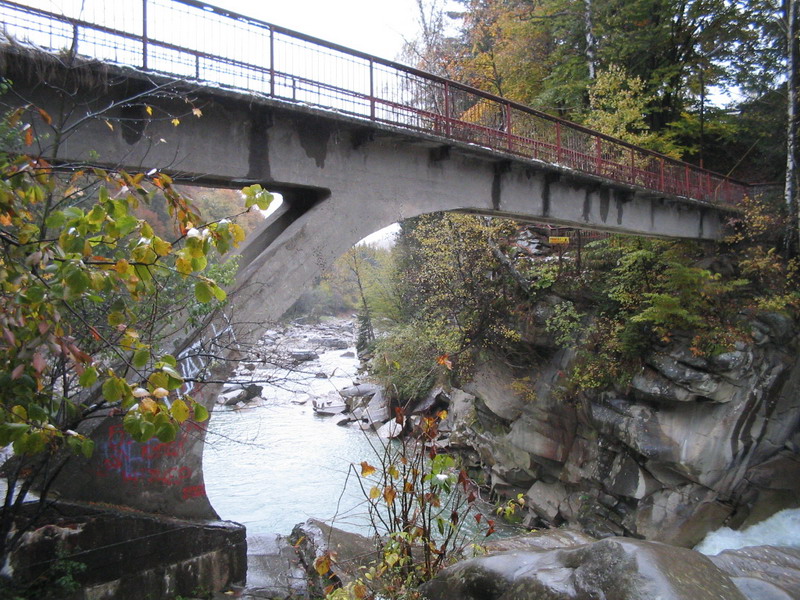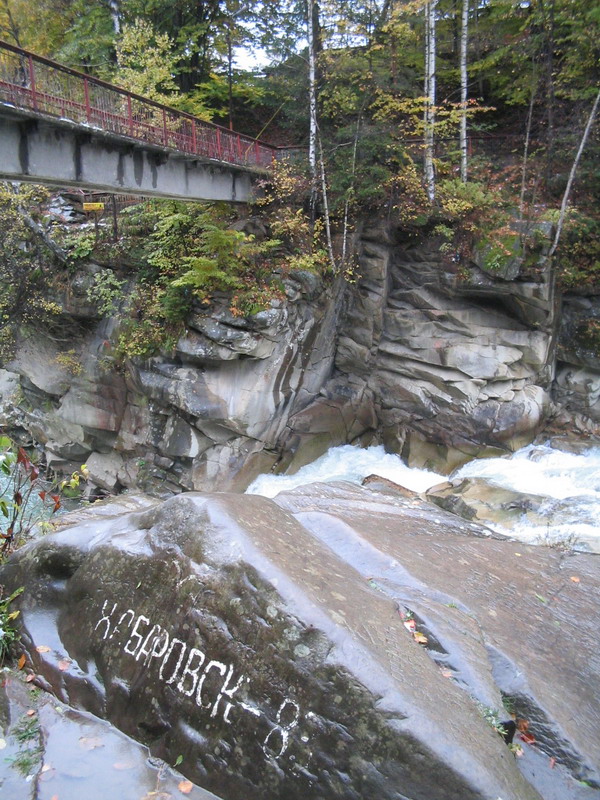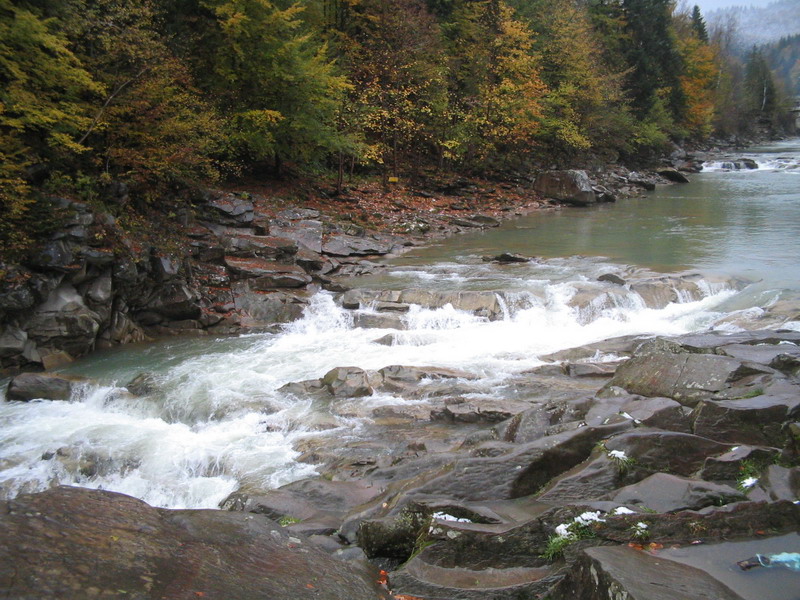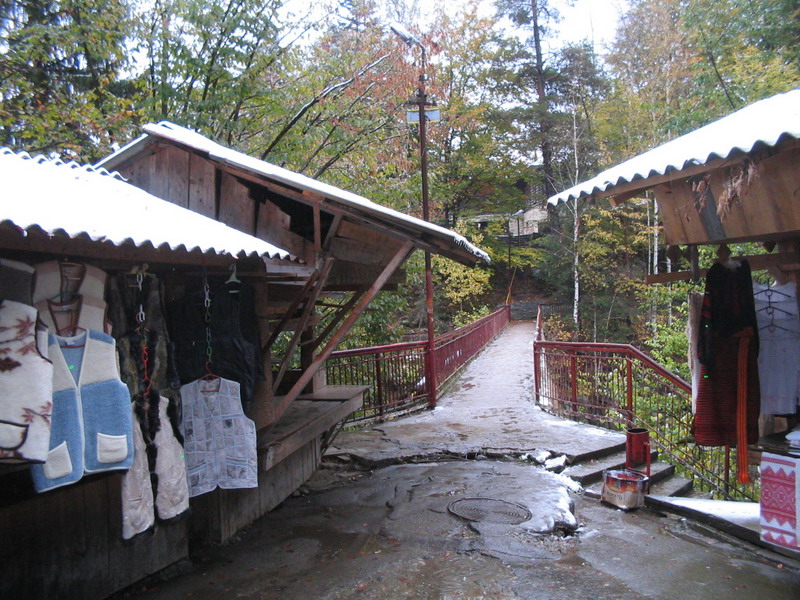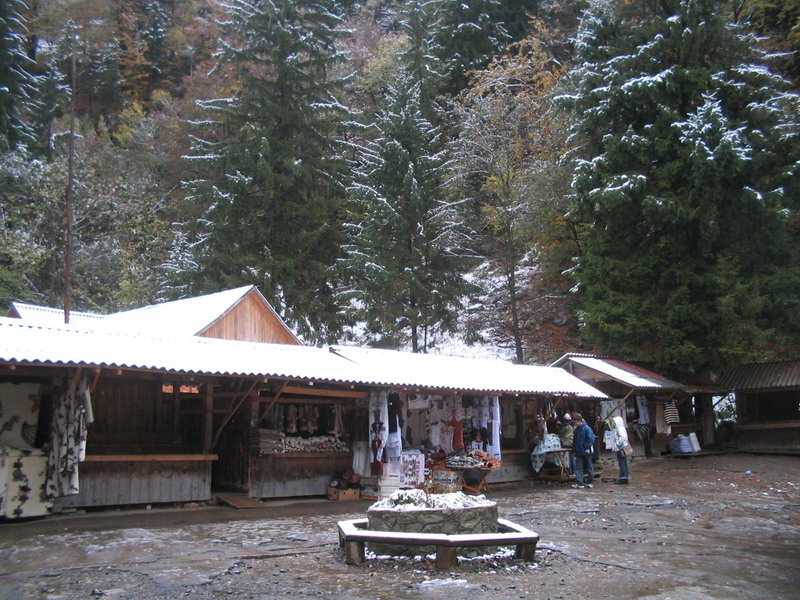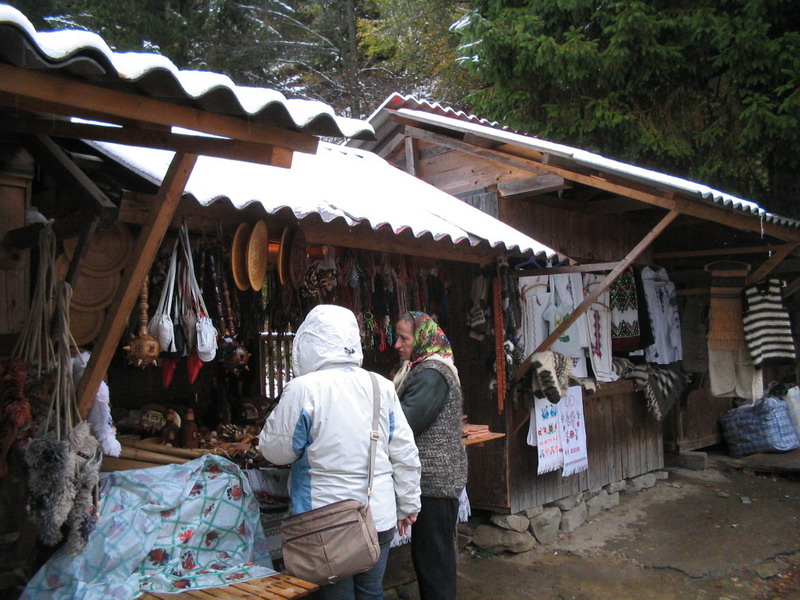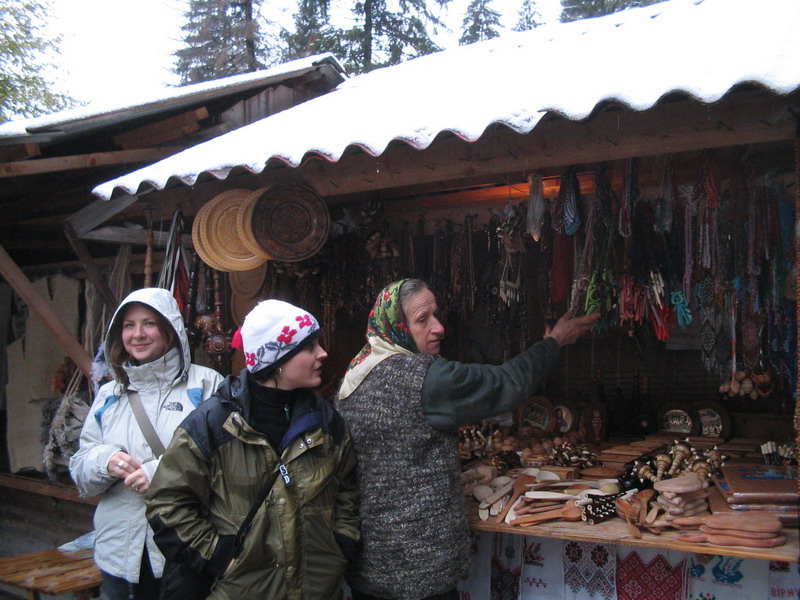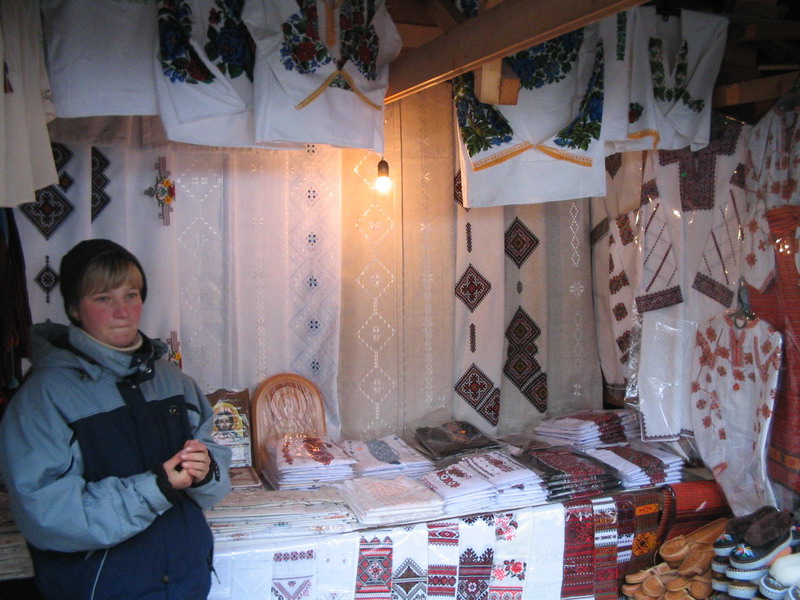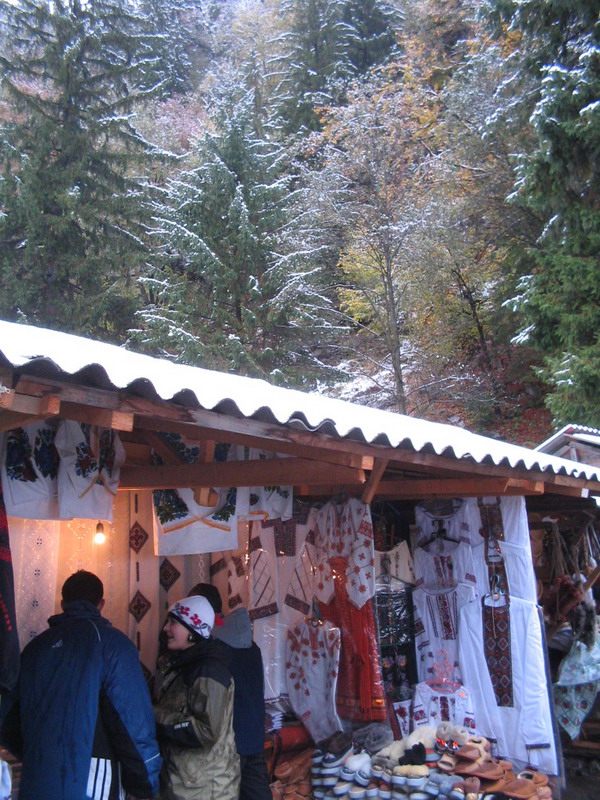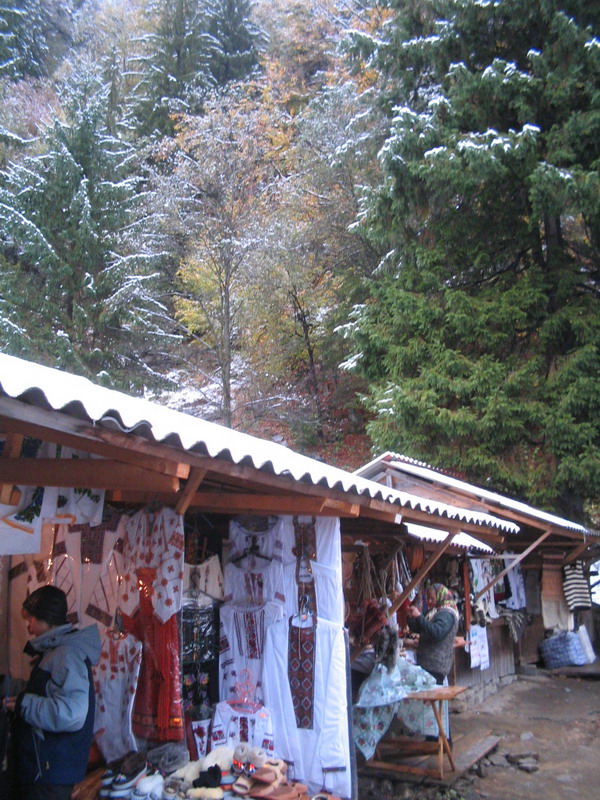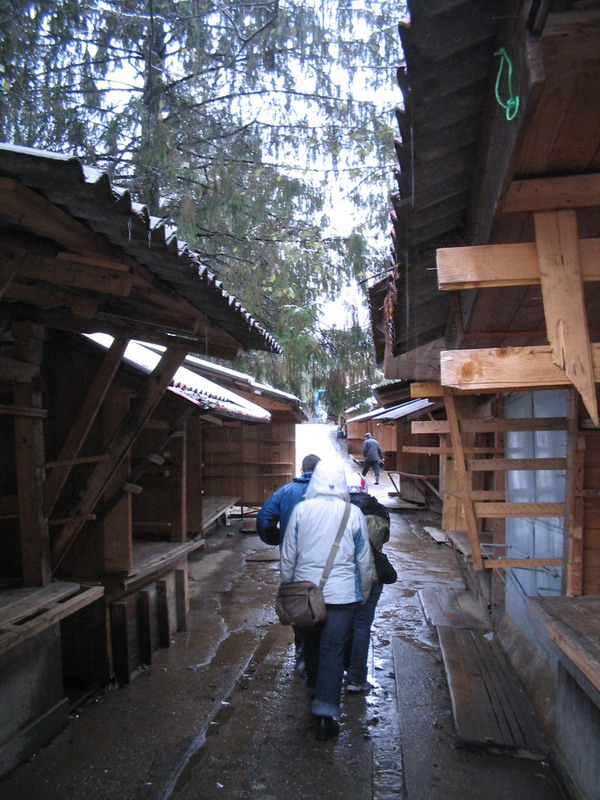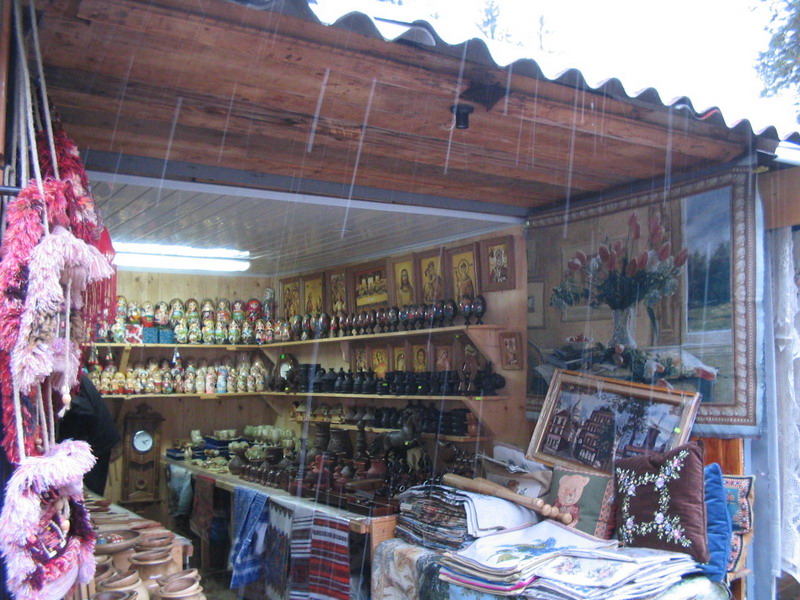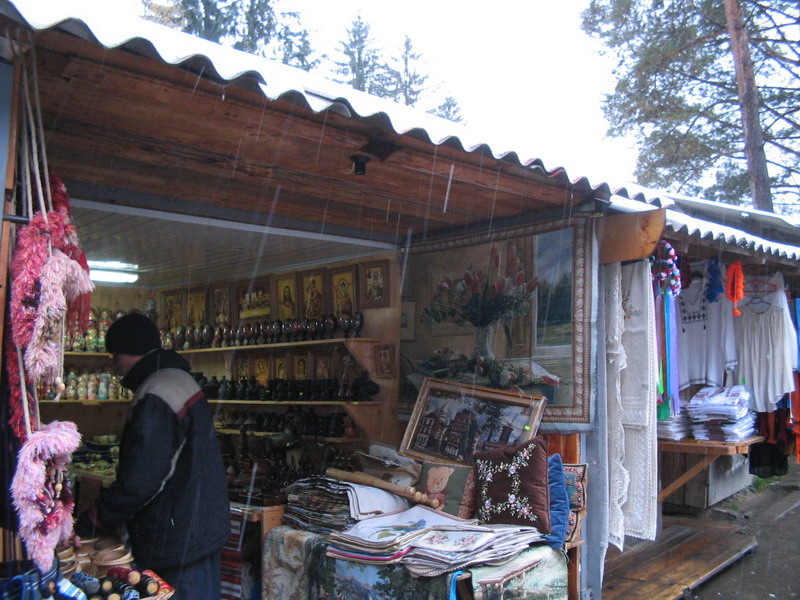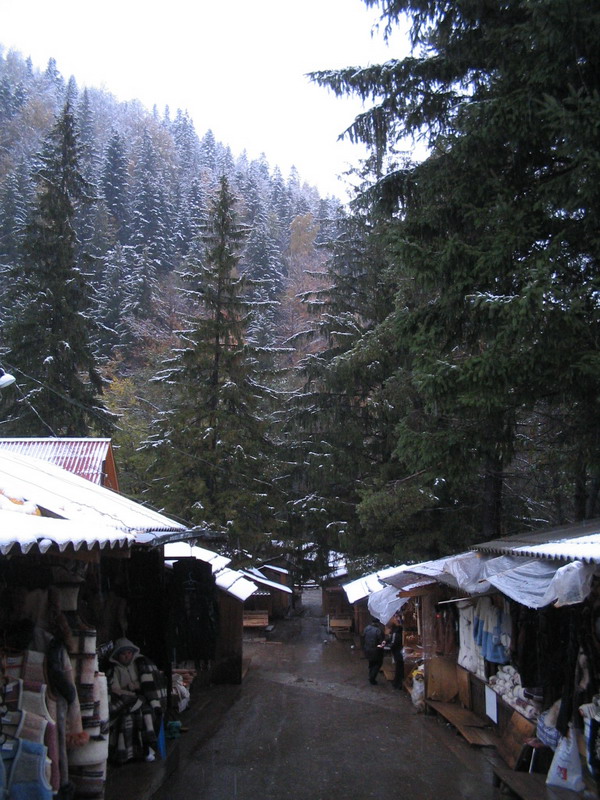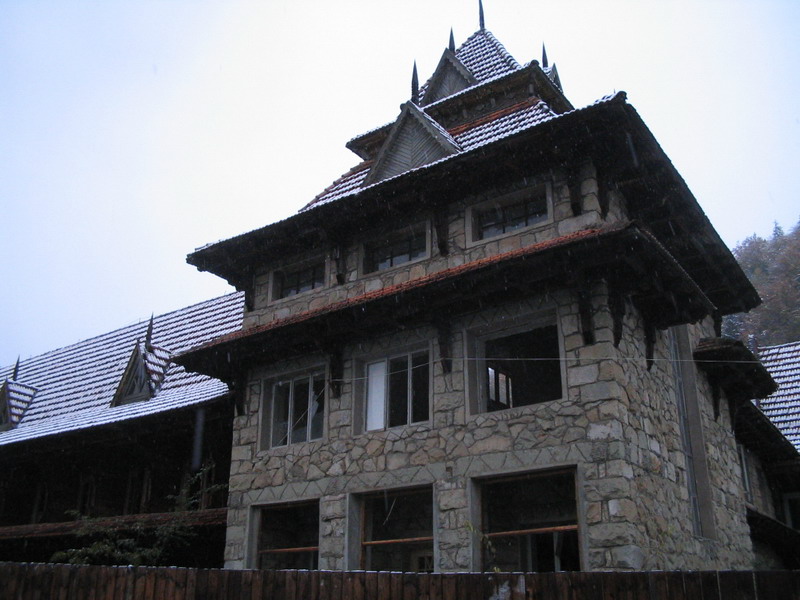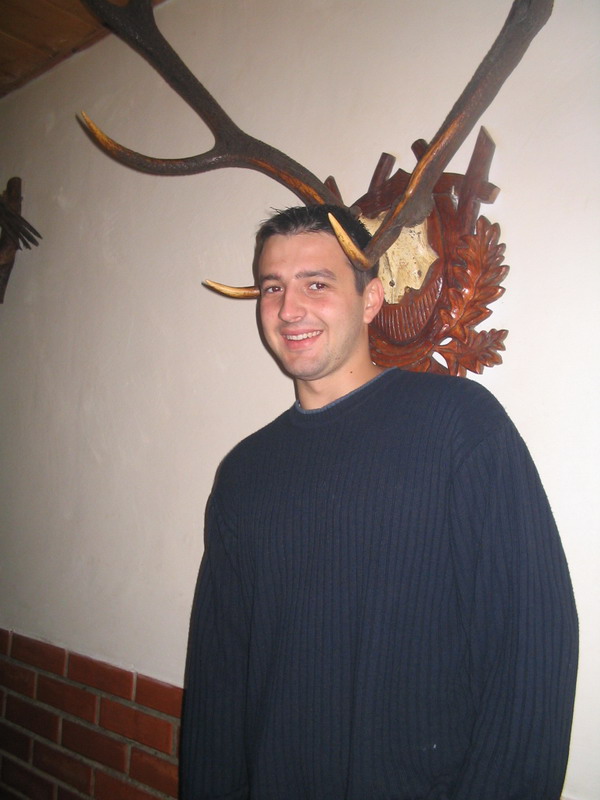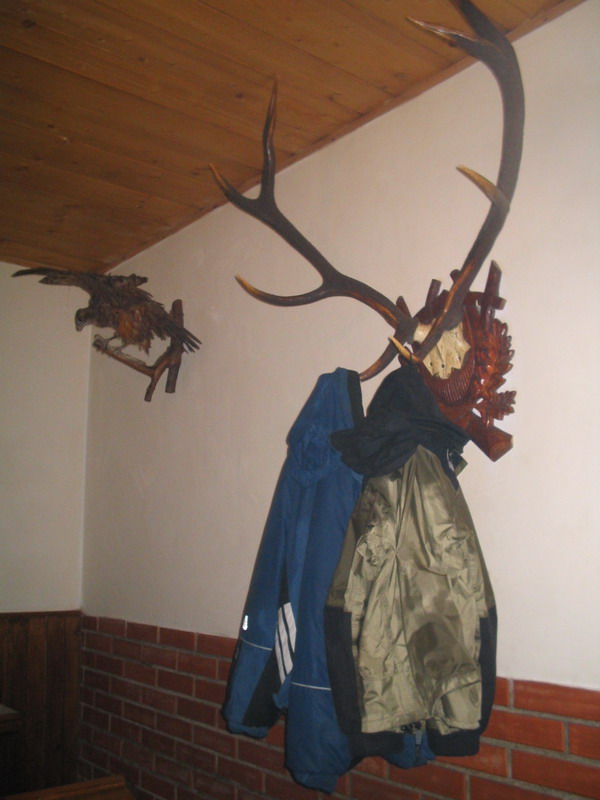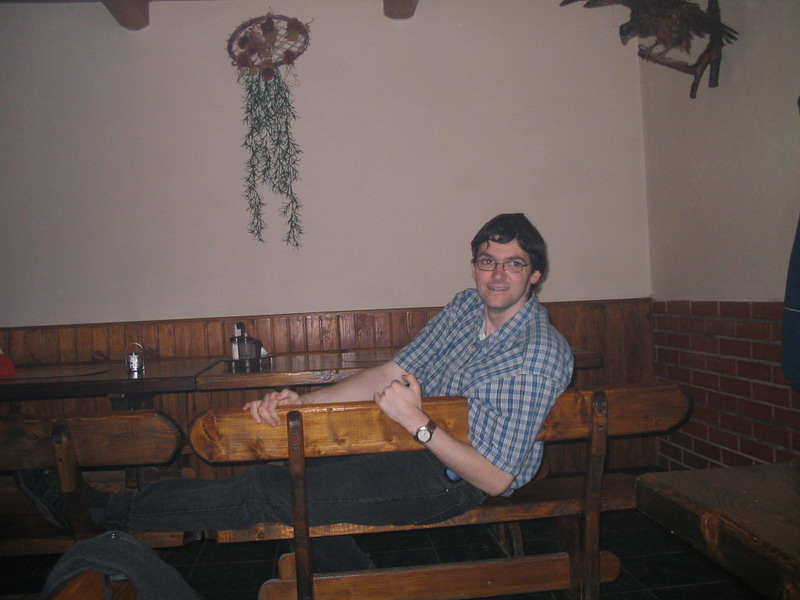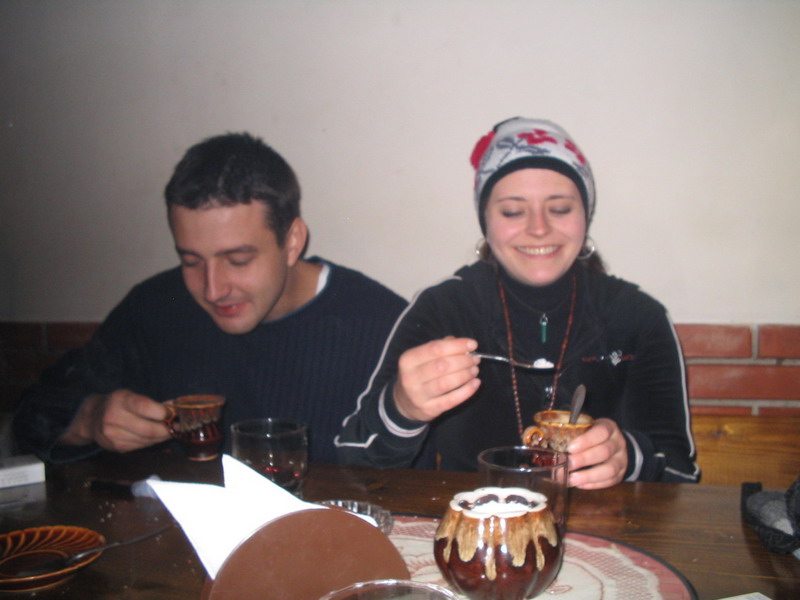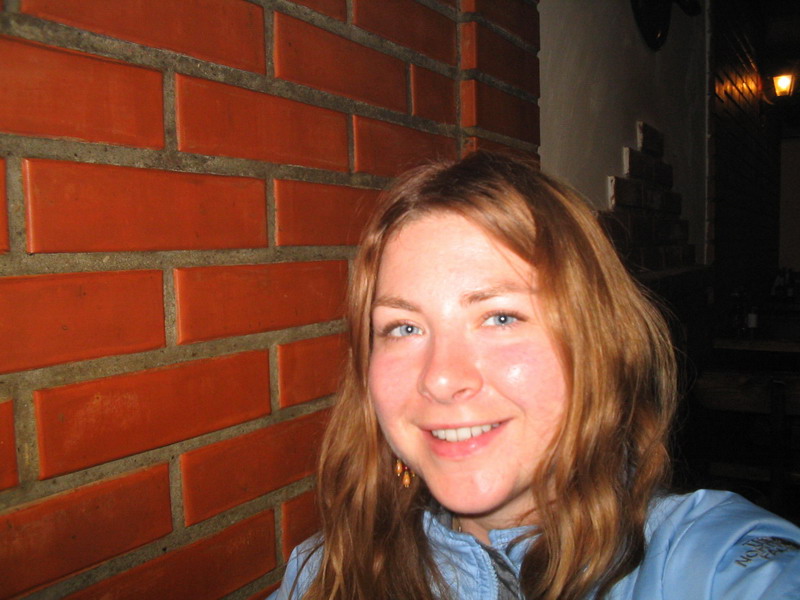 Amy, by Amy.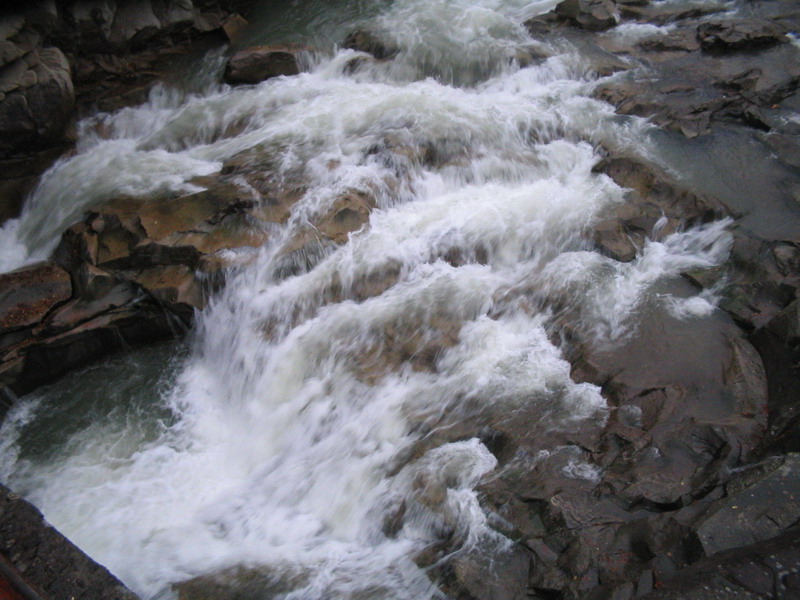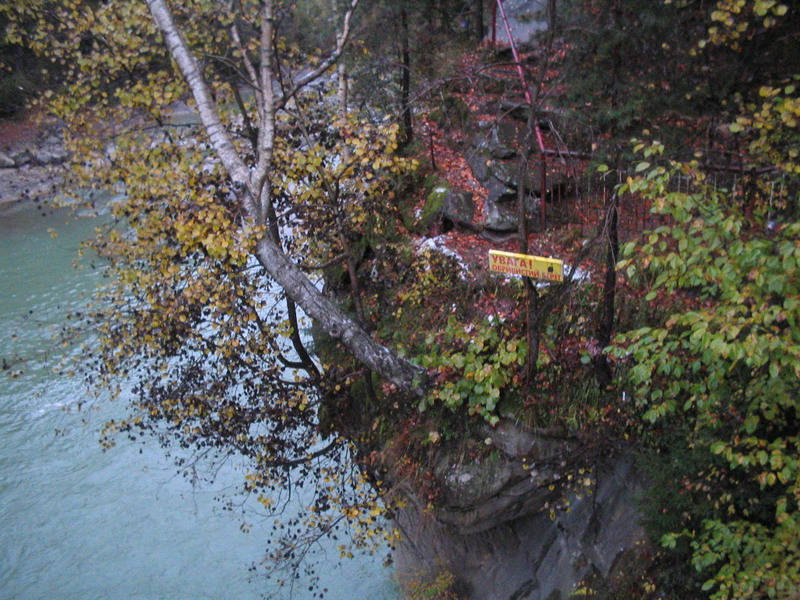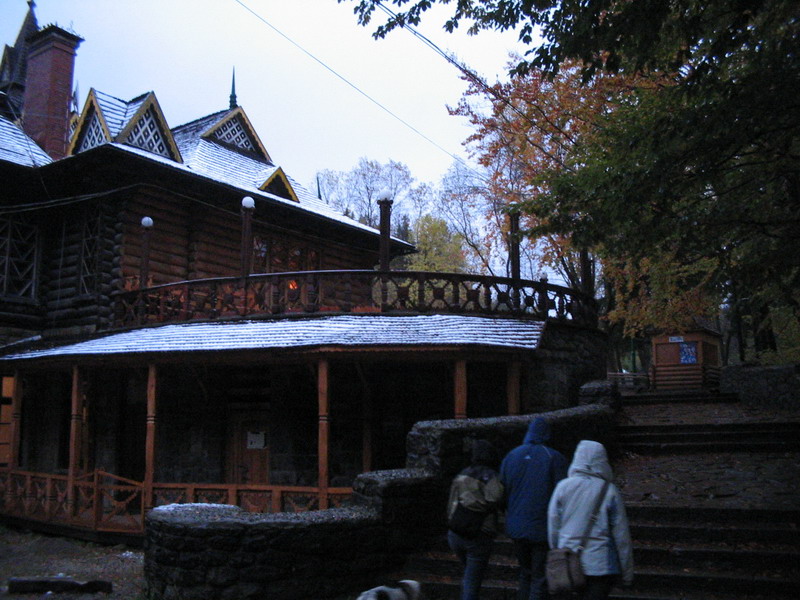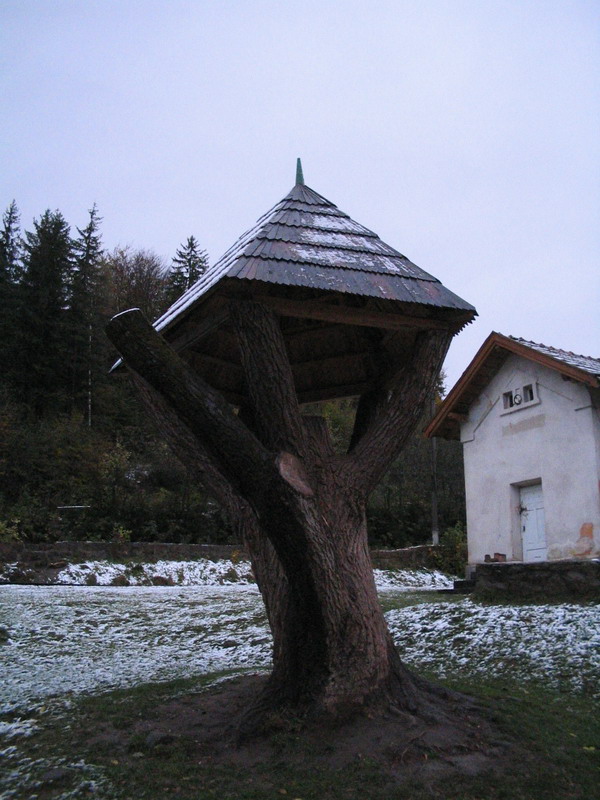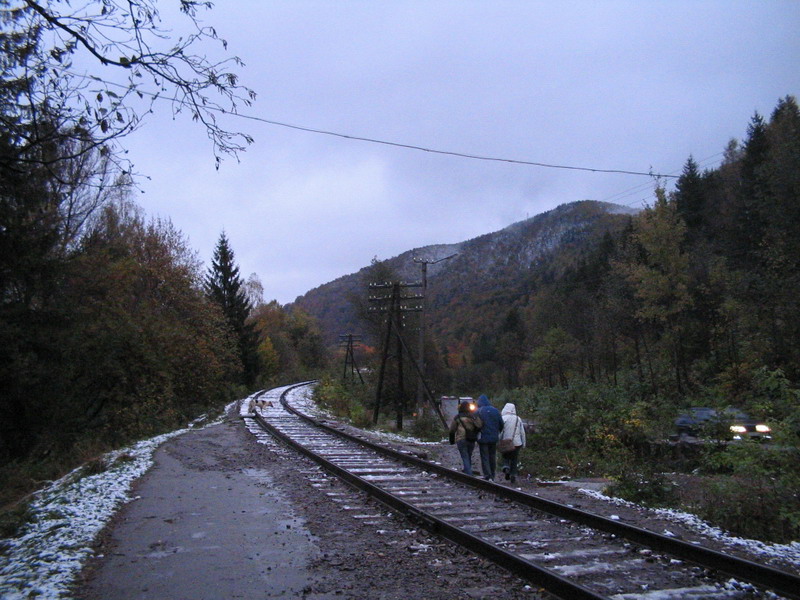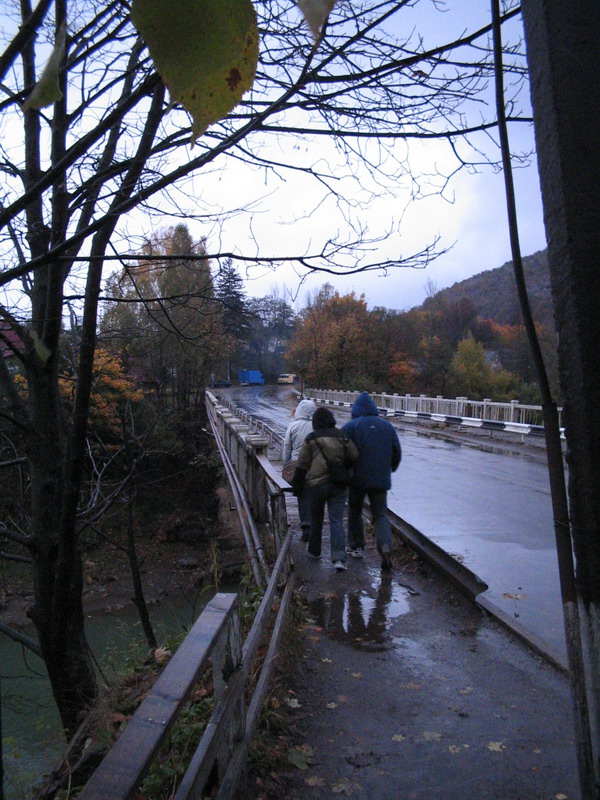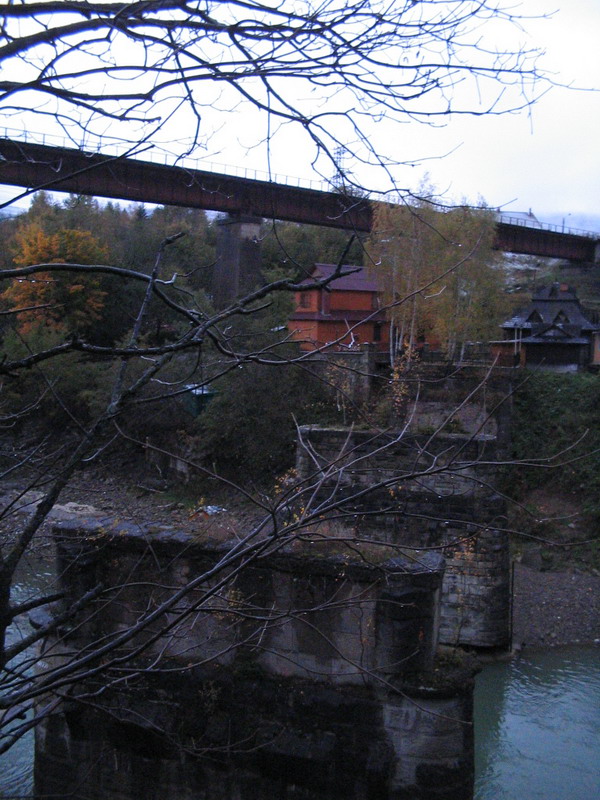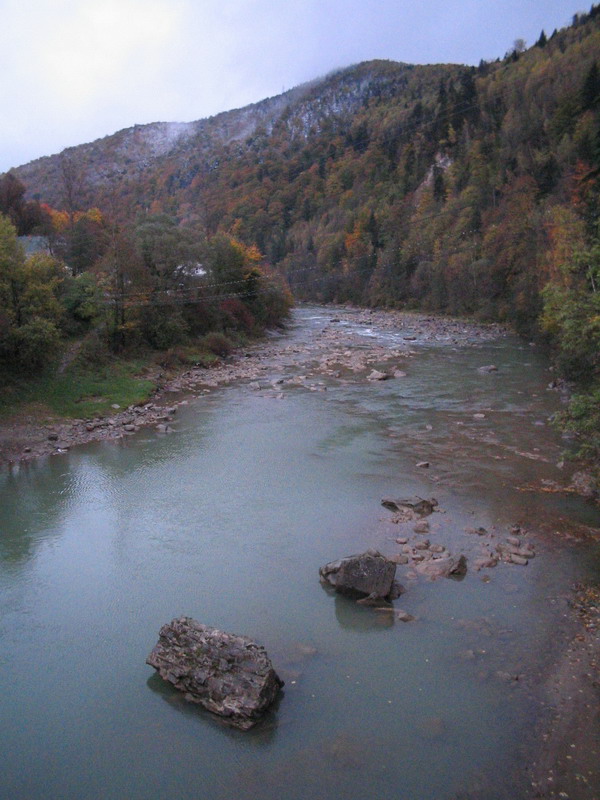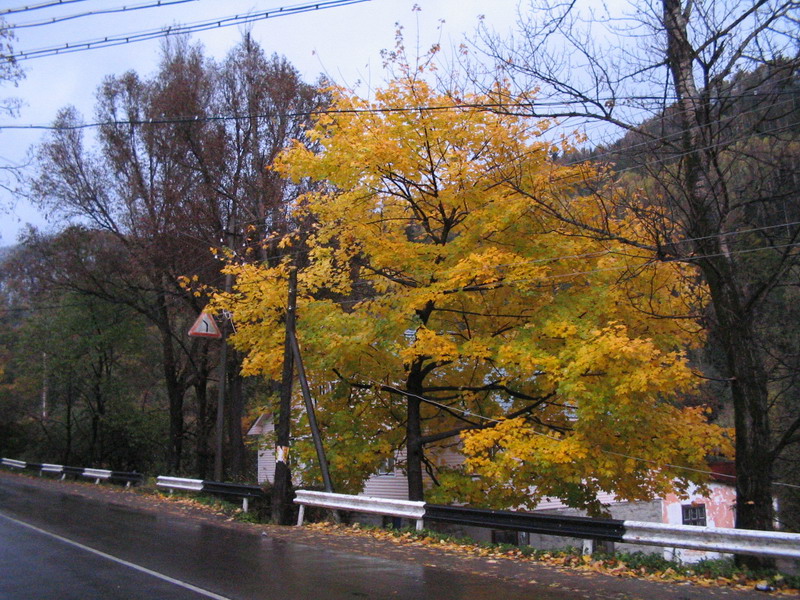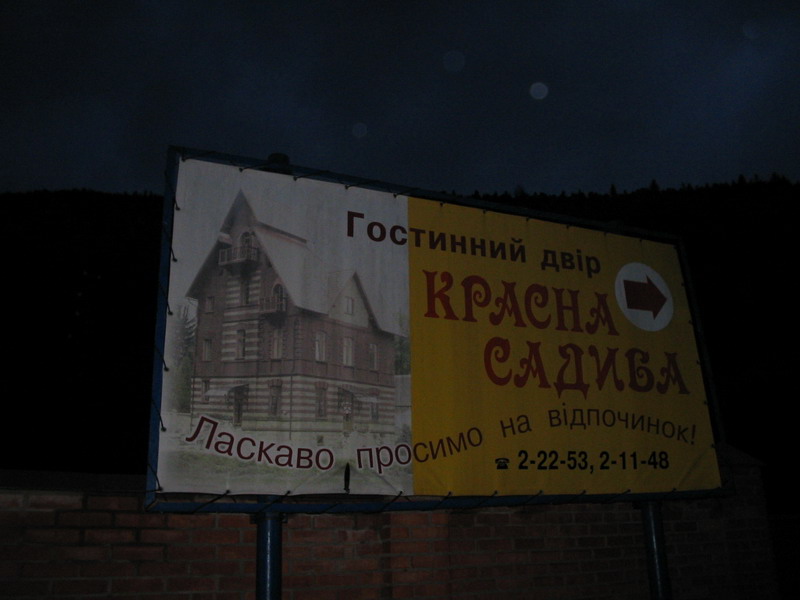 The next day, Oles and Amy headed out, and Shelley and I hung back for an extra night, planning to catch an early train to Lviv in hopes of going all the way to Odesa.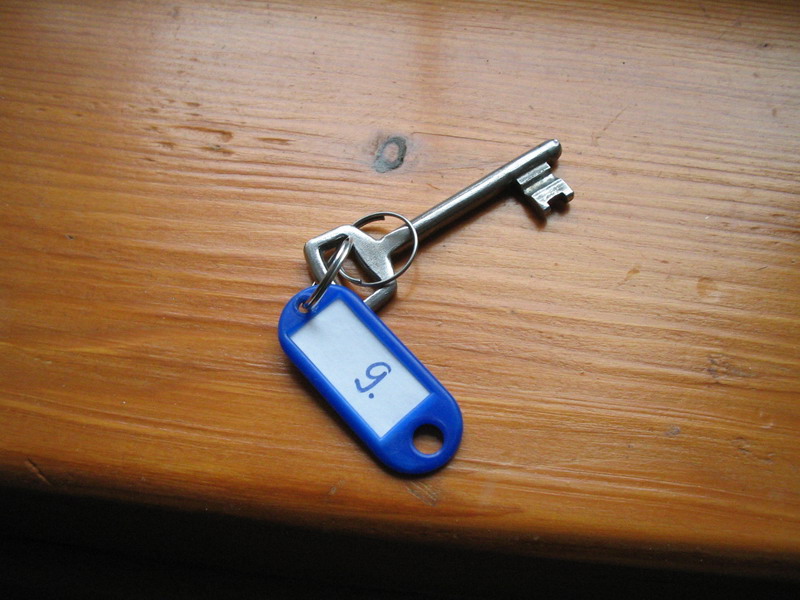 These shots are from the restaurant below the inn, where we had breakfast...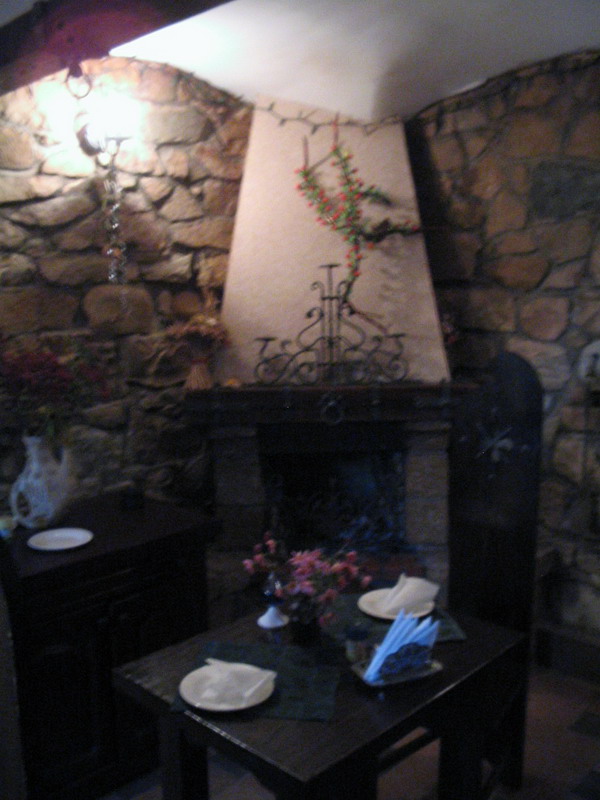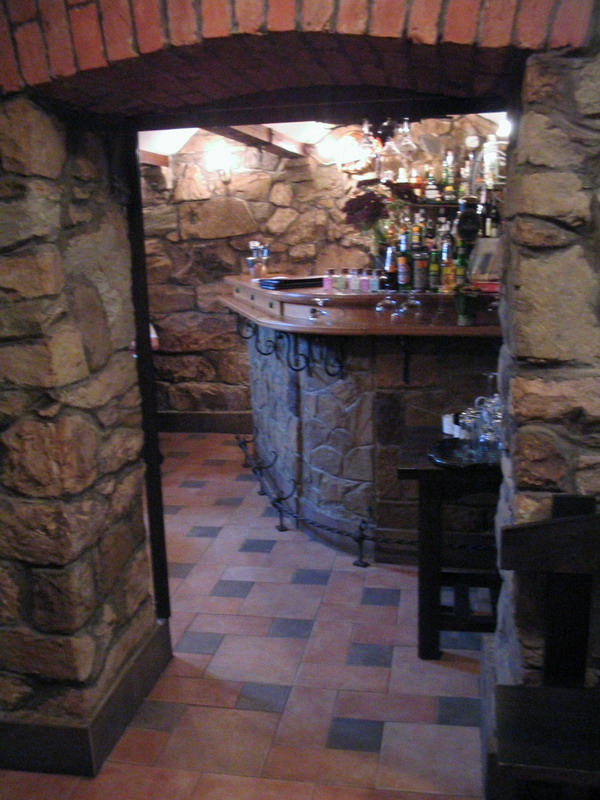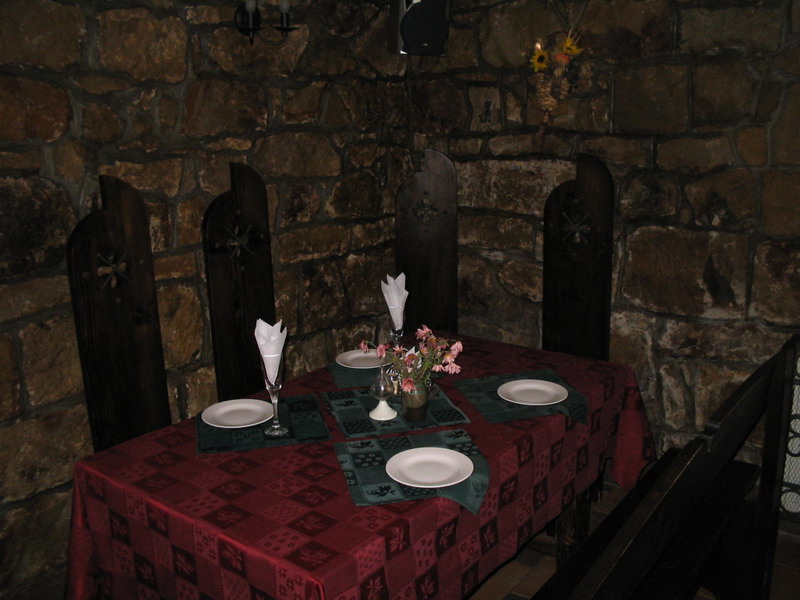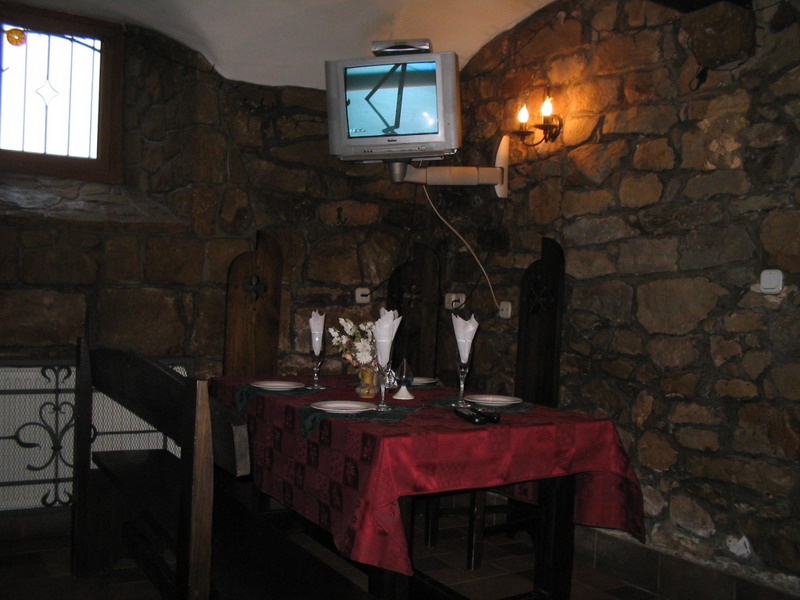 Walking Oles and Amy to their bus: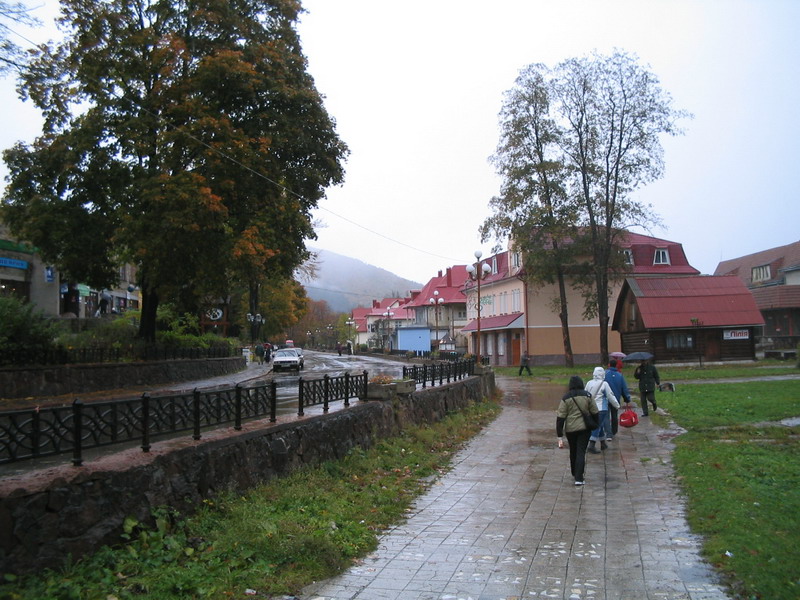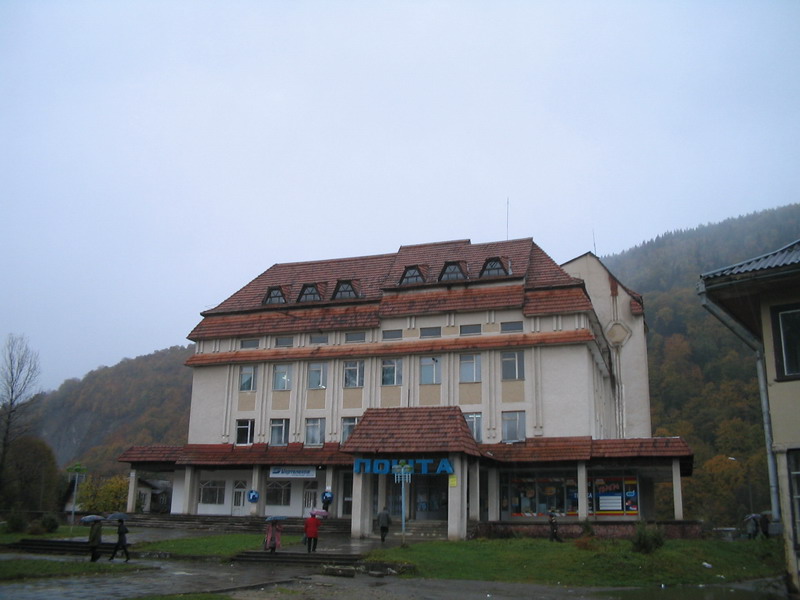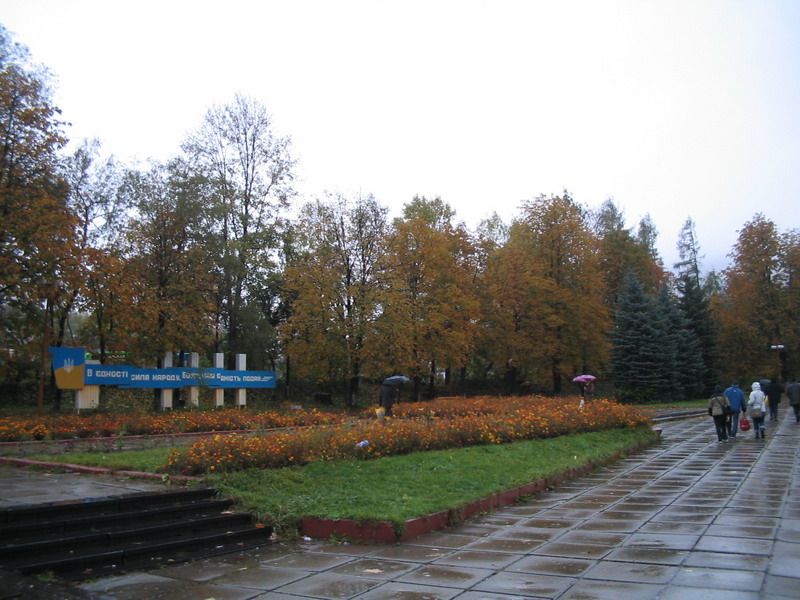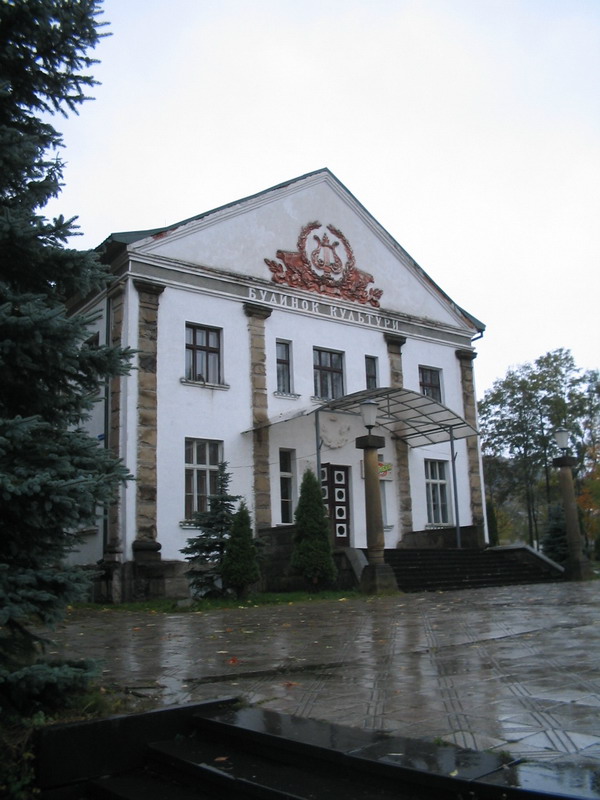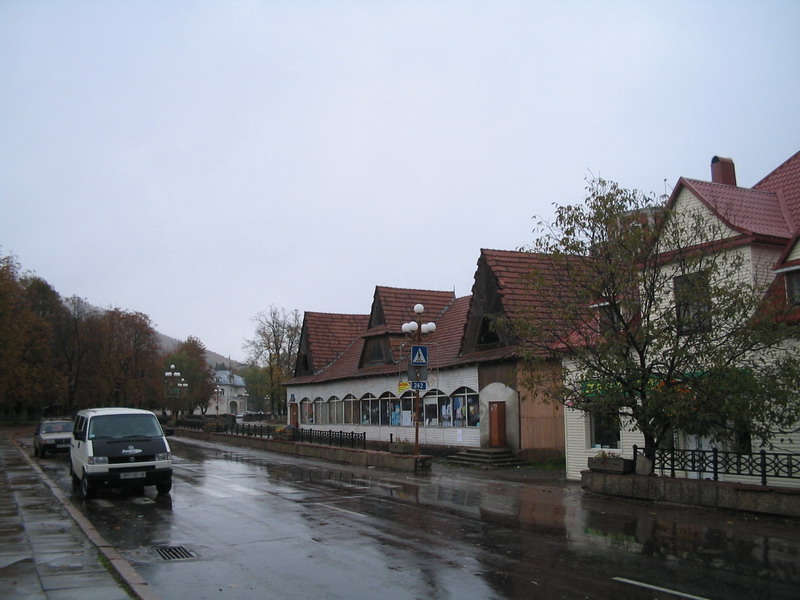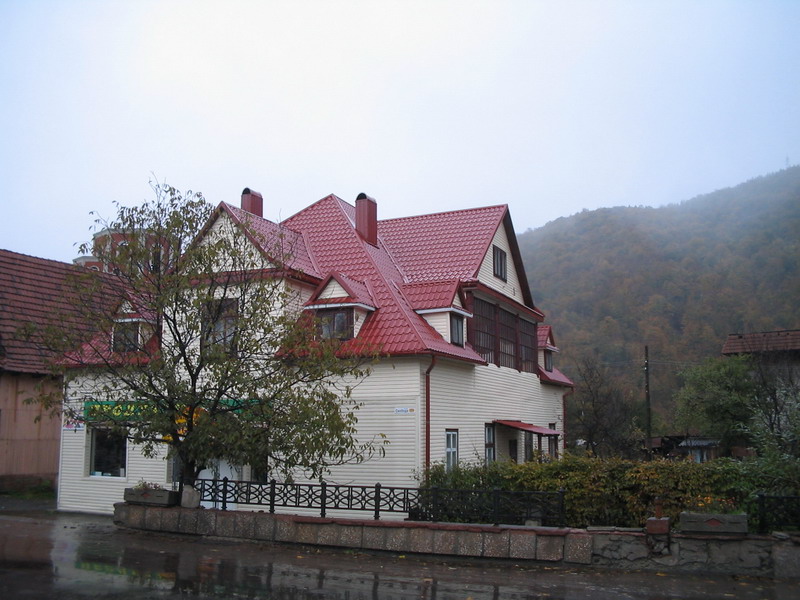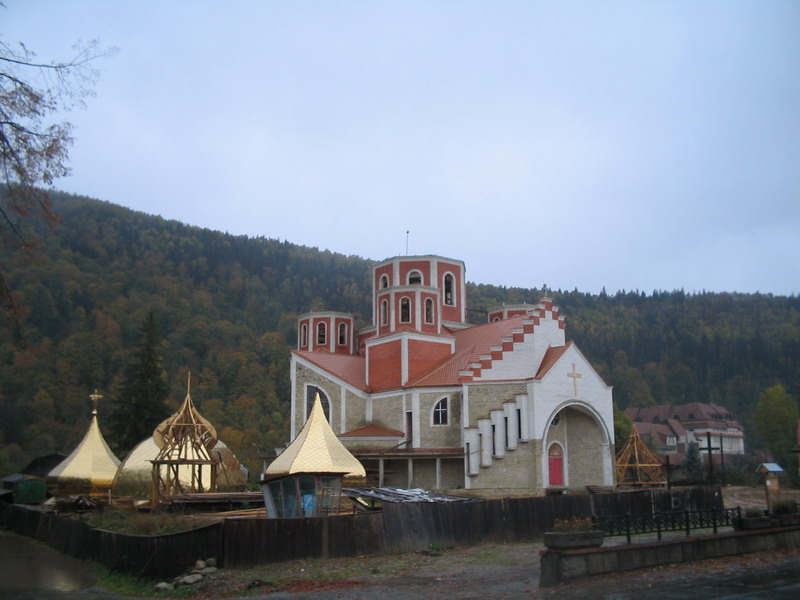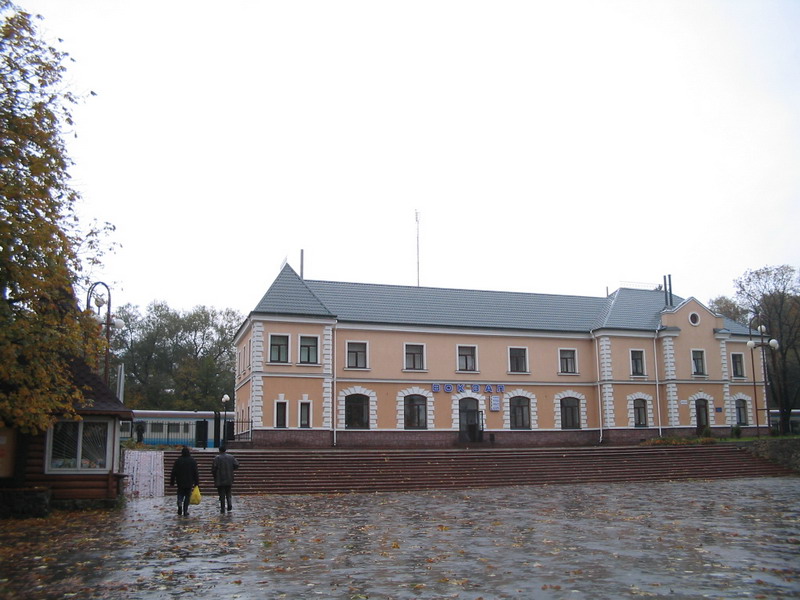 The Yaremche train station.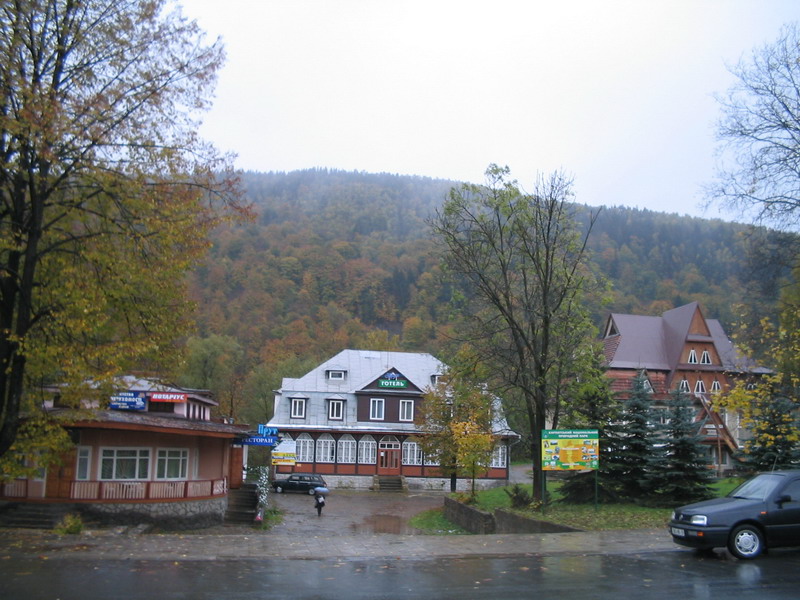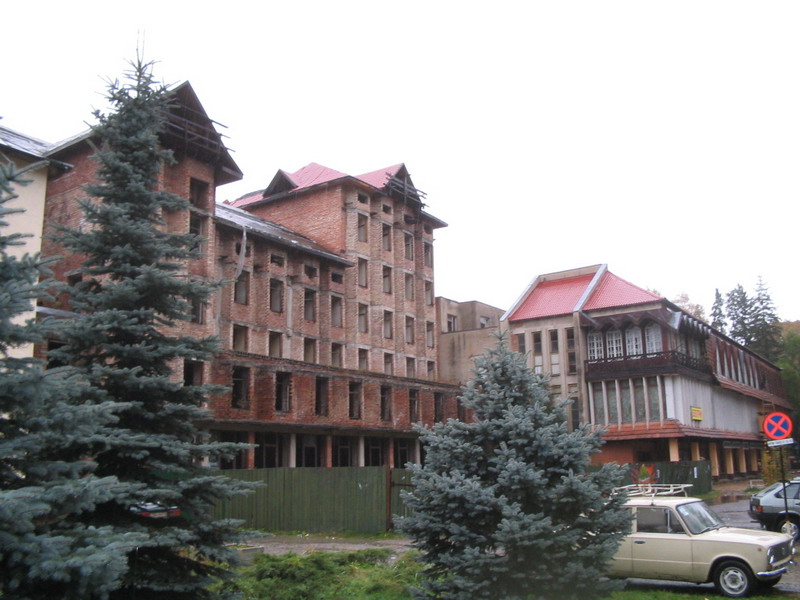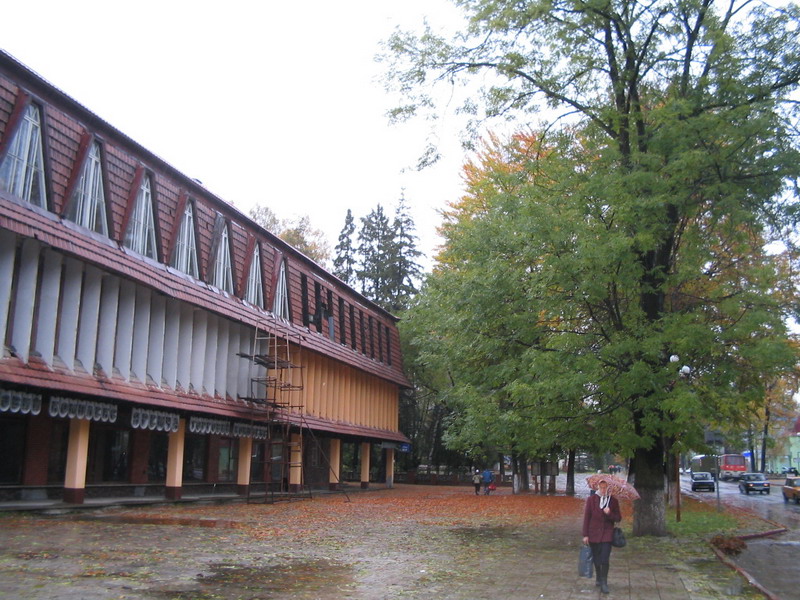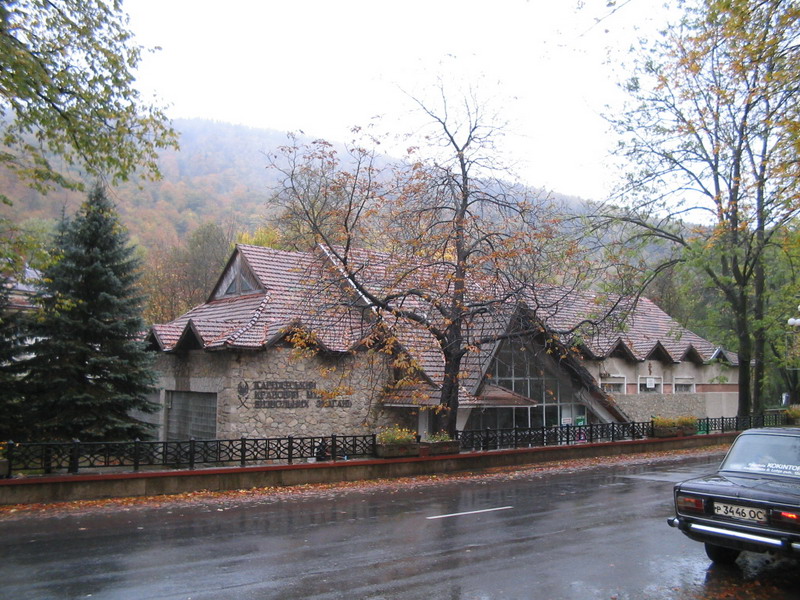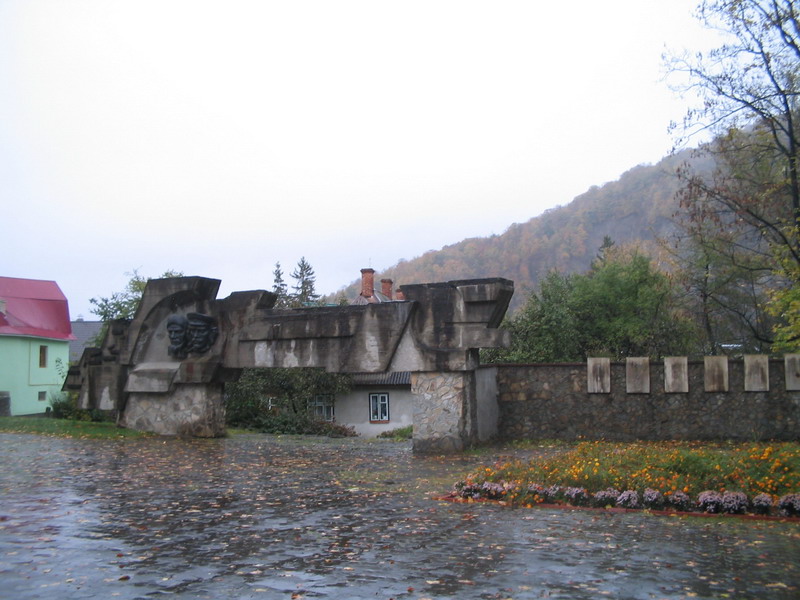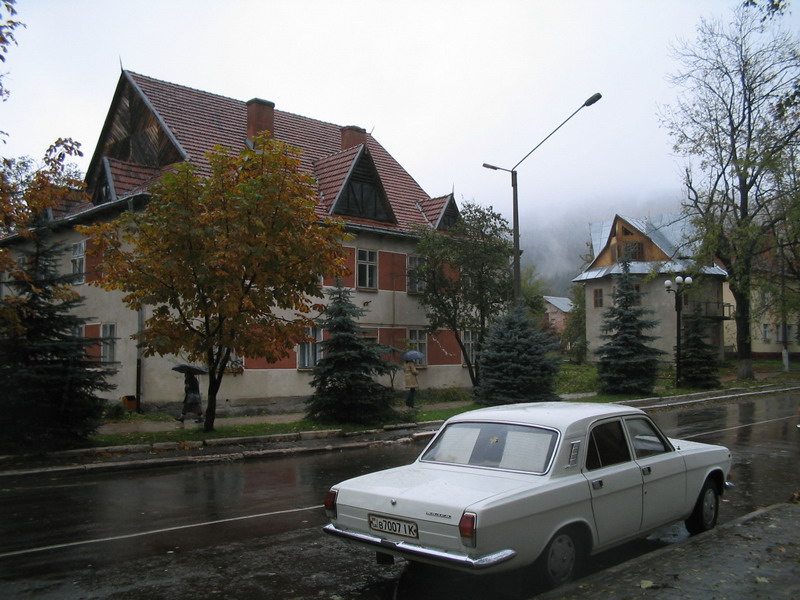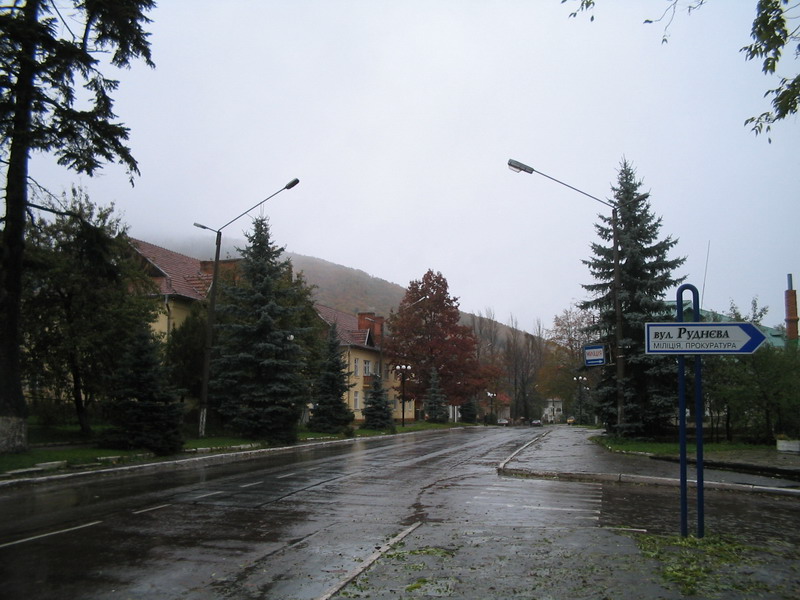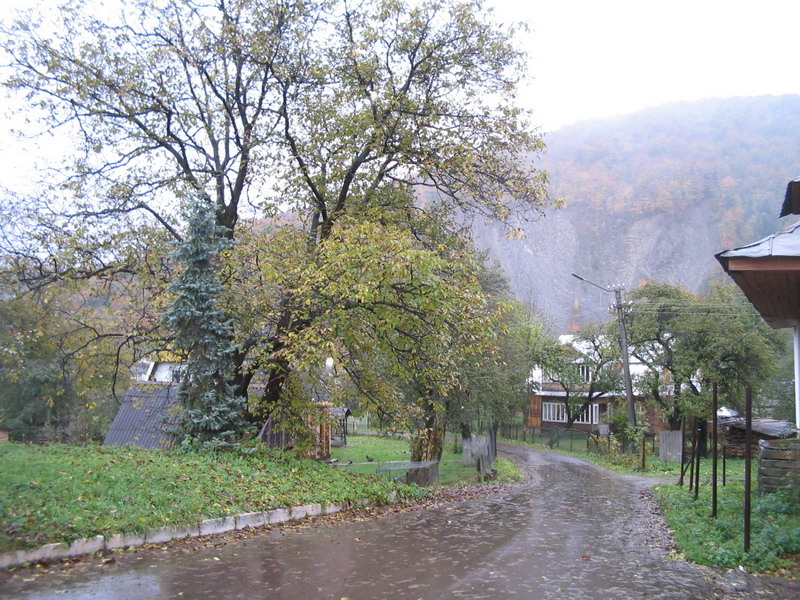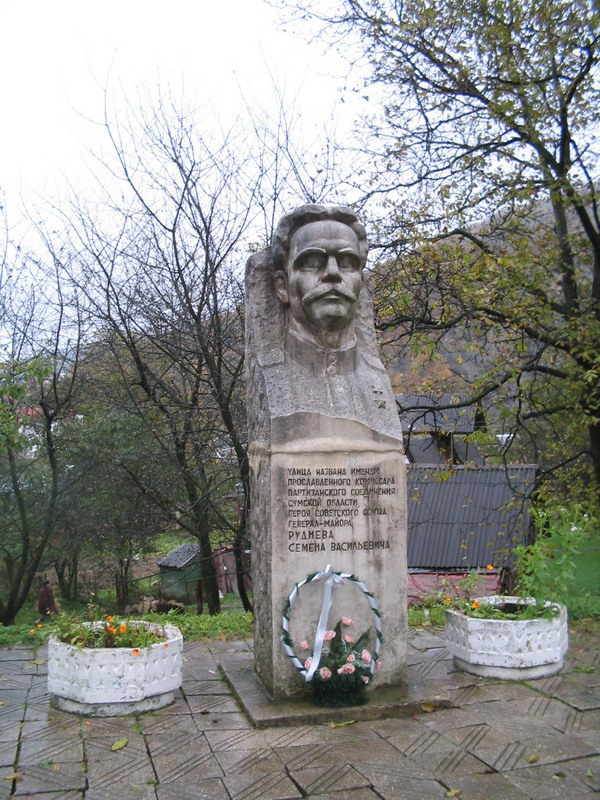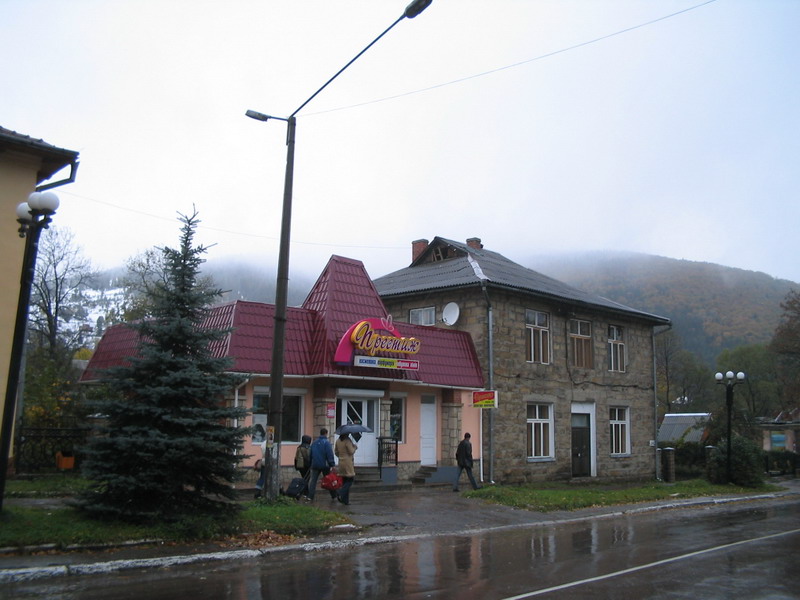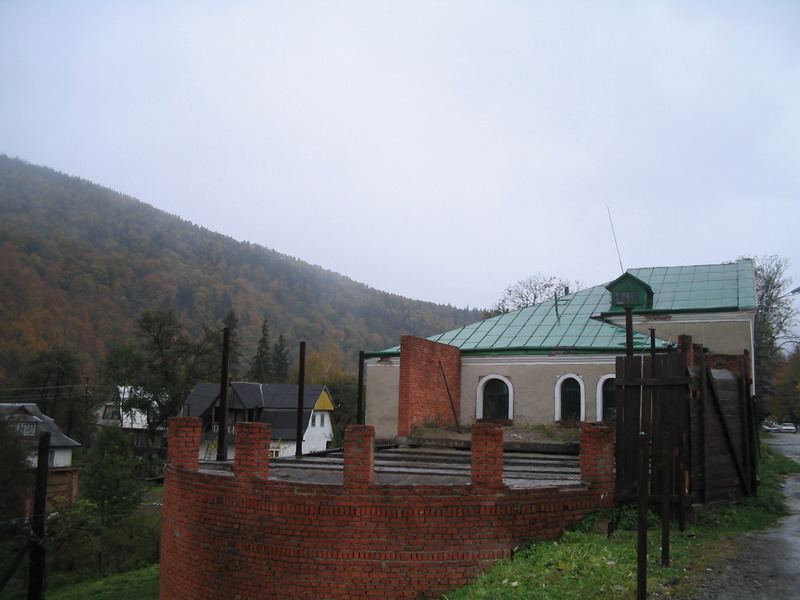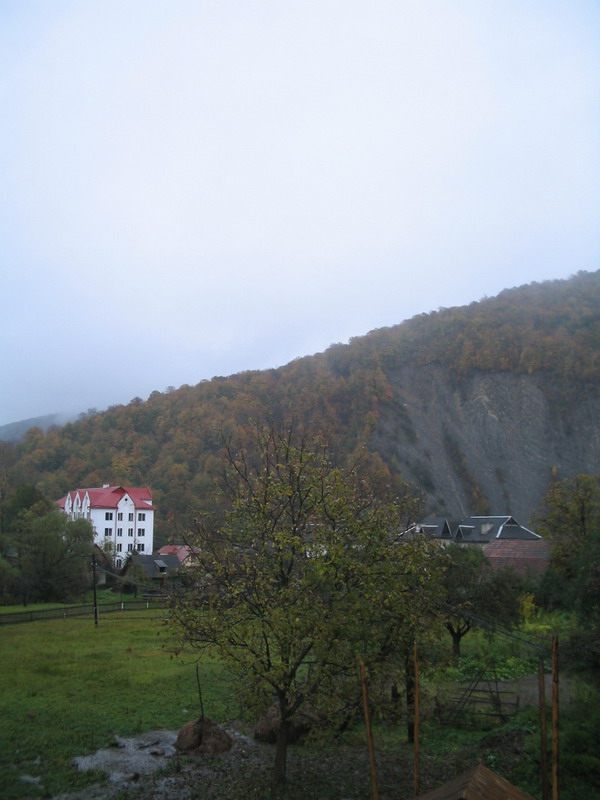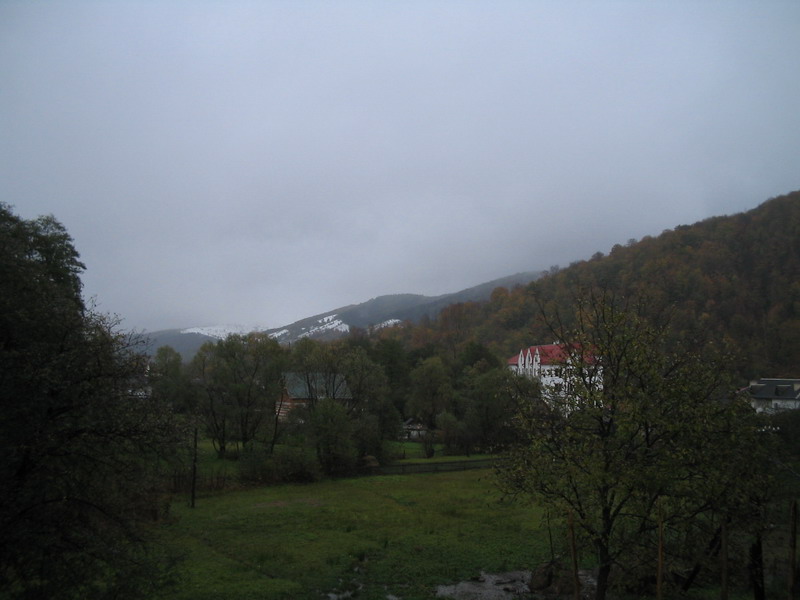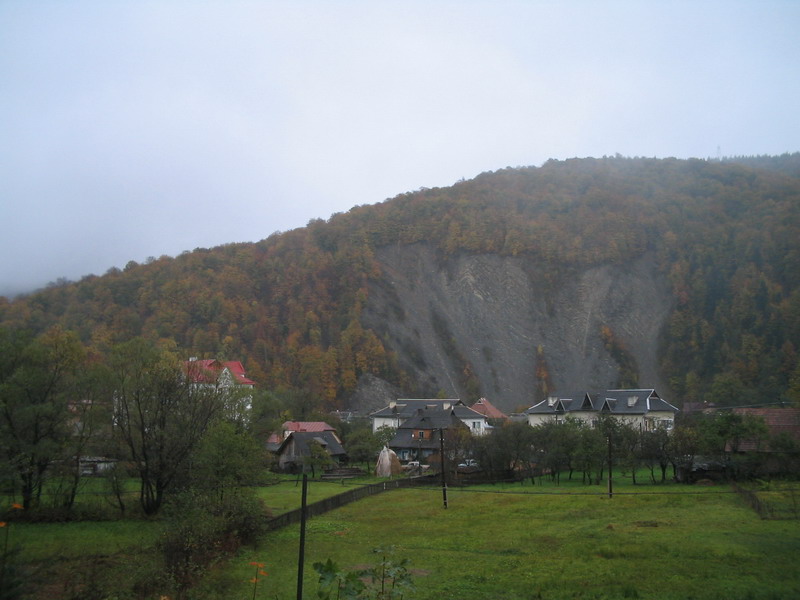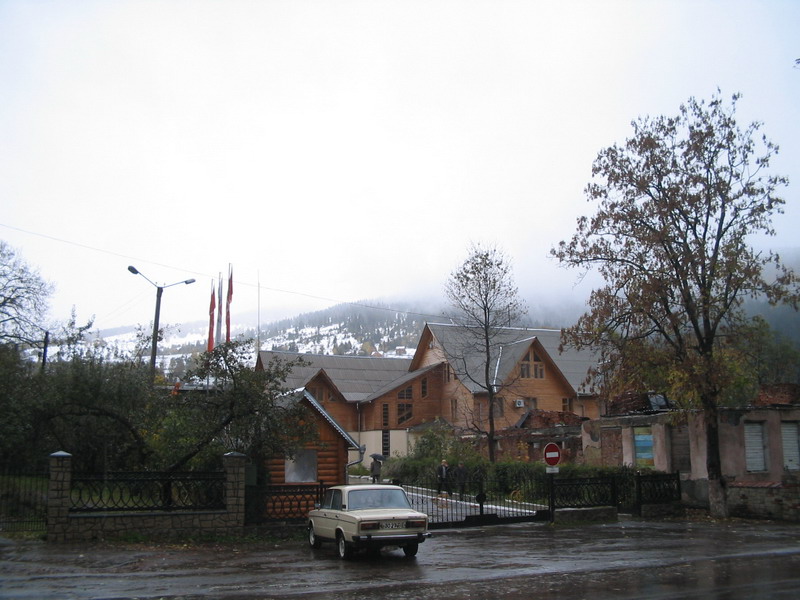 Finally, the bus station... I like how a train station is just a "vokzal," but a bus station is an "avto vokzal."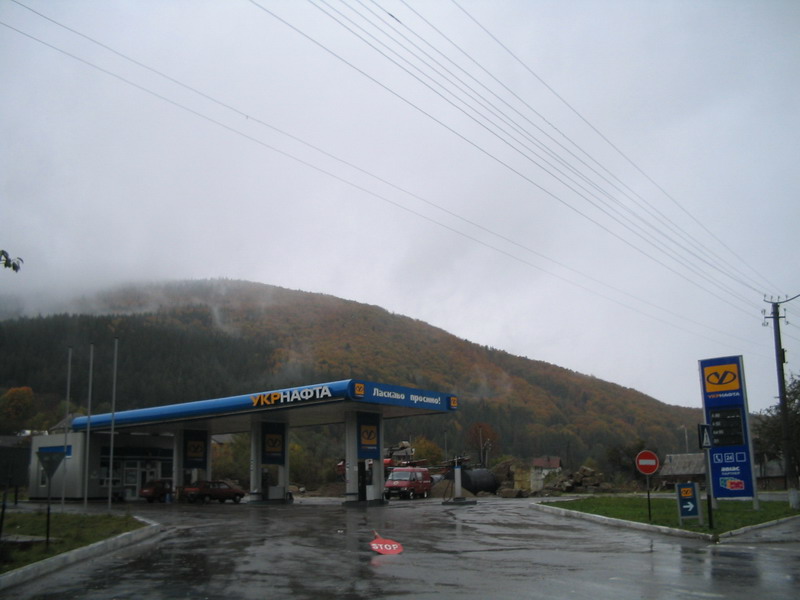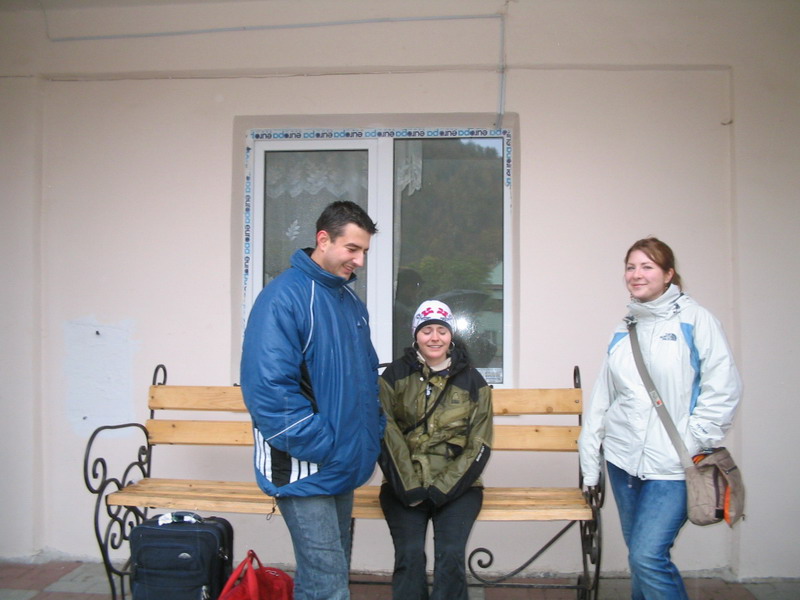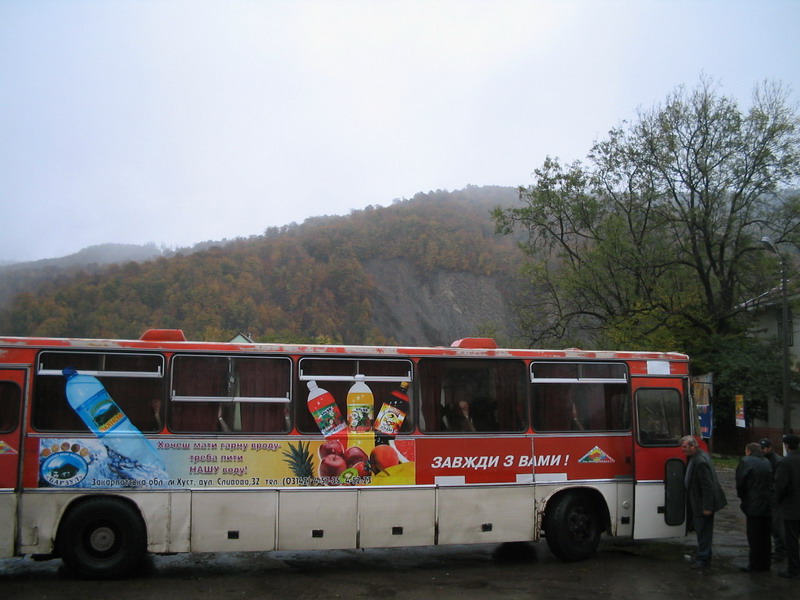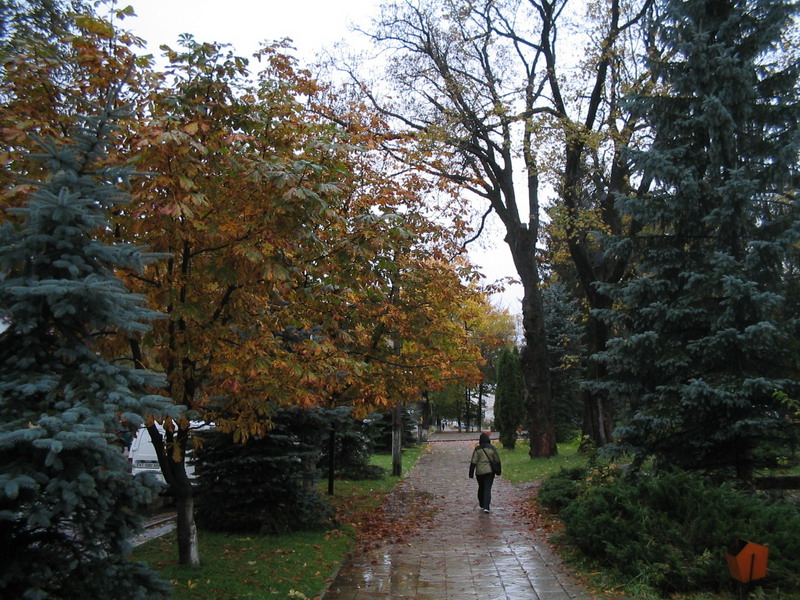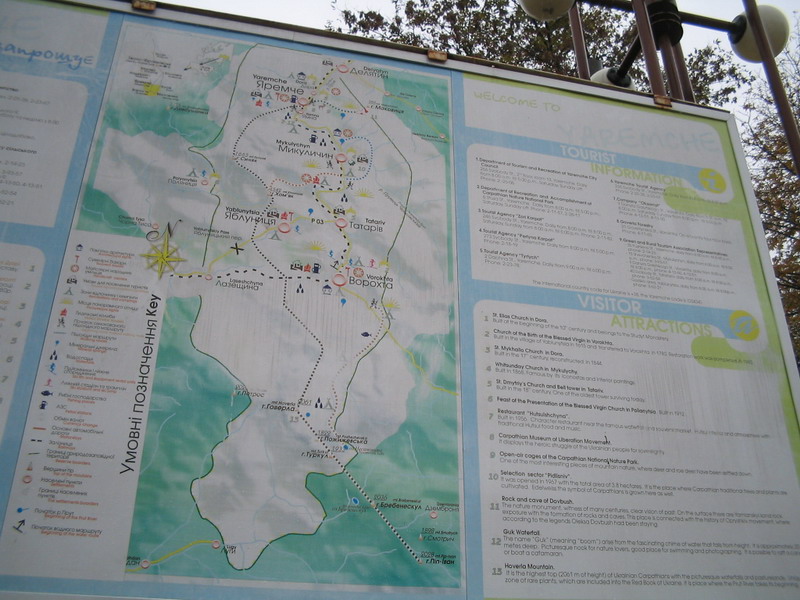 So judging by the map we didn't get very far into the Carpathians, but we had a good time of it nonetheless.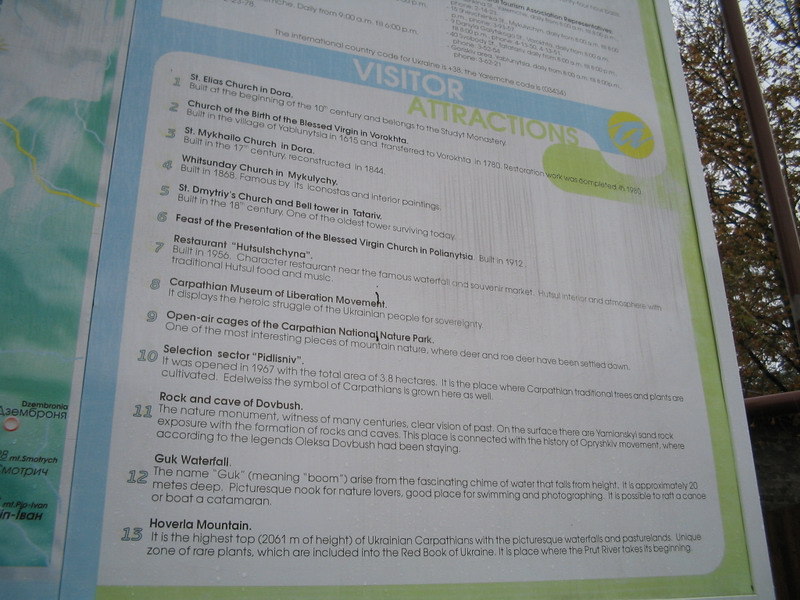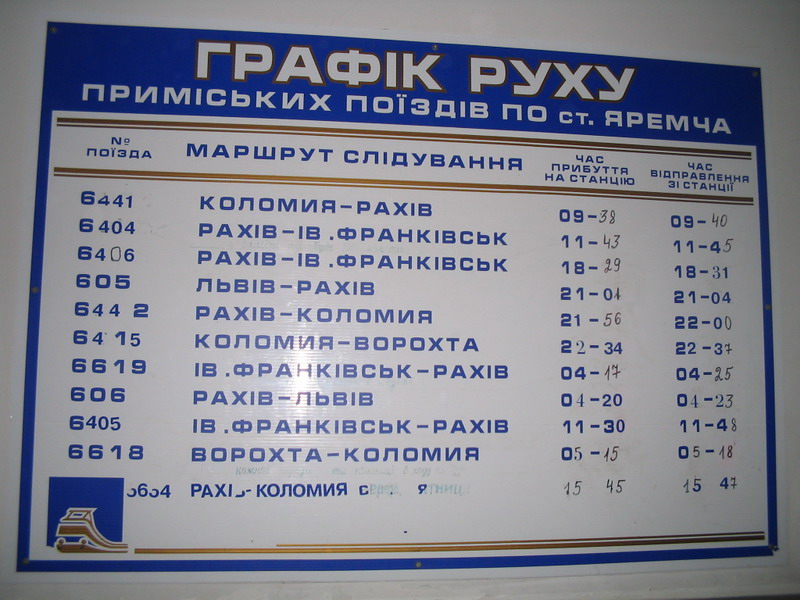 We stopped by the train station on the way back to take a snapshot of the train schedule, which we could then use to plan our next move. Note the #606 Rakhiv - Lviv train, arriving at 4:20am and departing at 4:23! If we were just going as far as Ivano-Frankivsk, it would have been much easier. Unfortunately, the Ivano-Frankivsk route went through Moldova, so it was out of the question - it became clear that we had to go all the way back to Lviv in order to get a route that stayed within the borders of Ukraine. (That was an amusing call to Eduard...)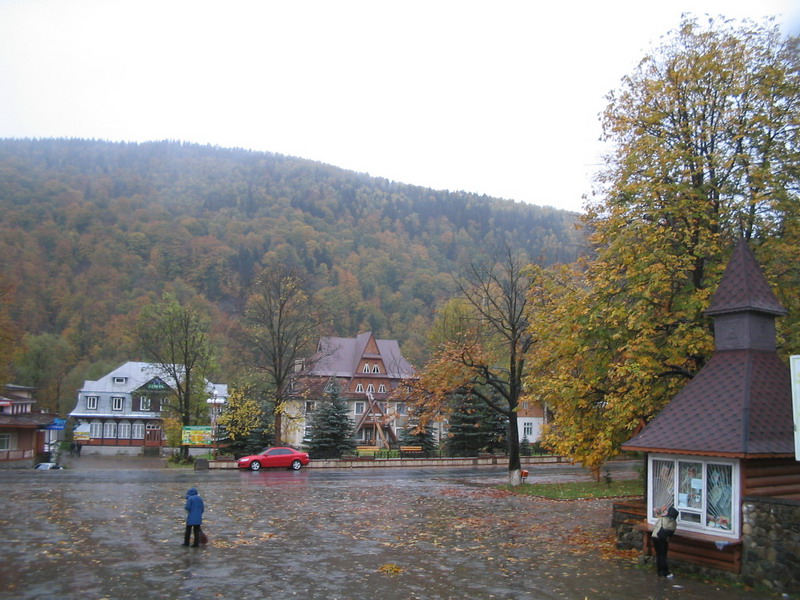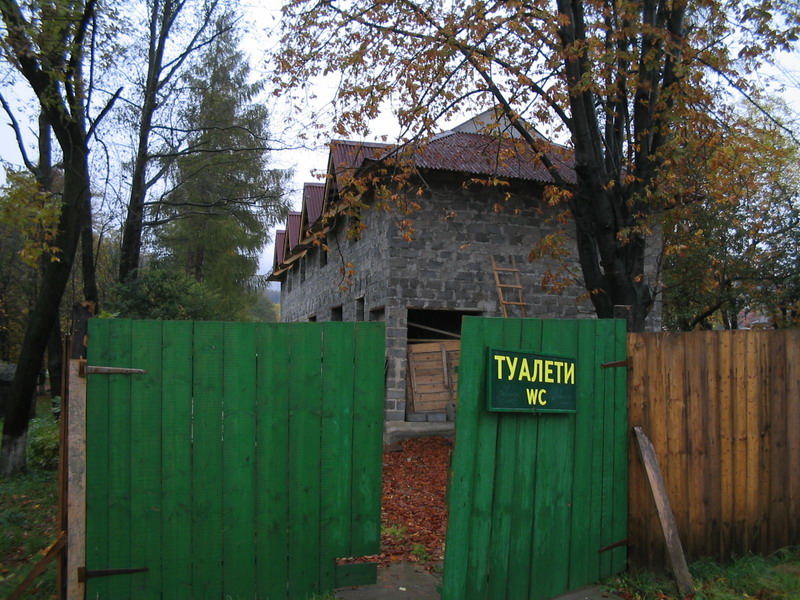 You might be waiting for a while at these toilets...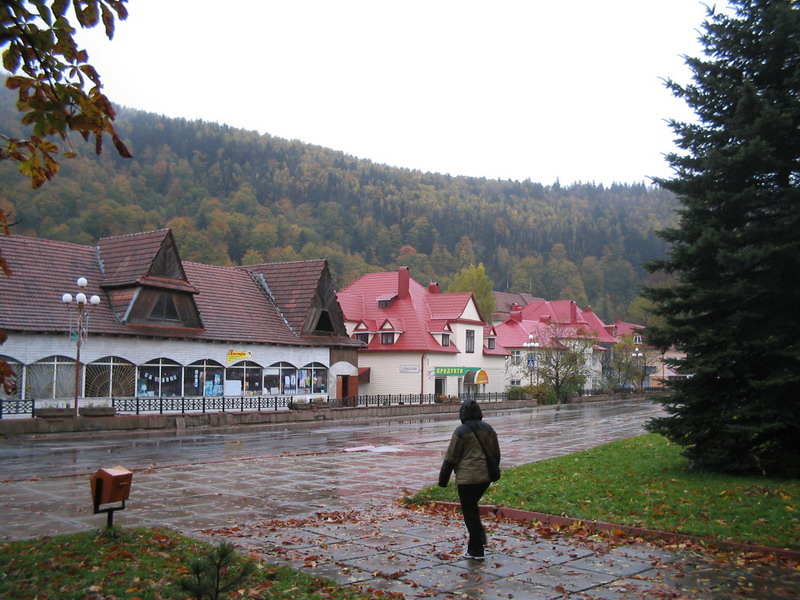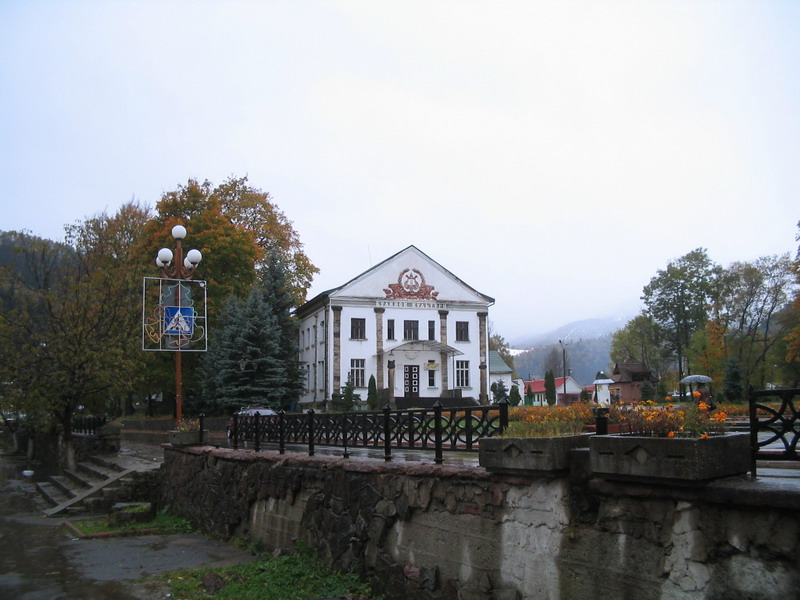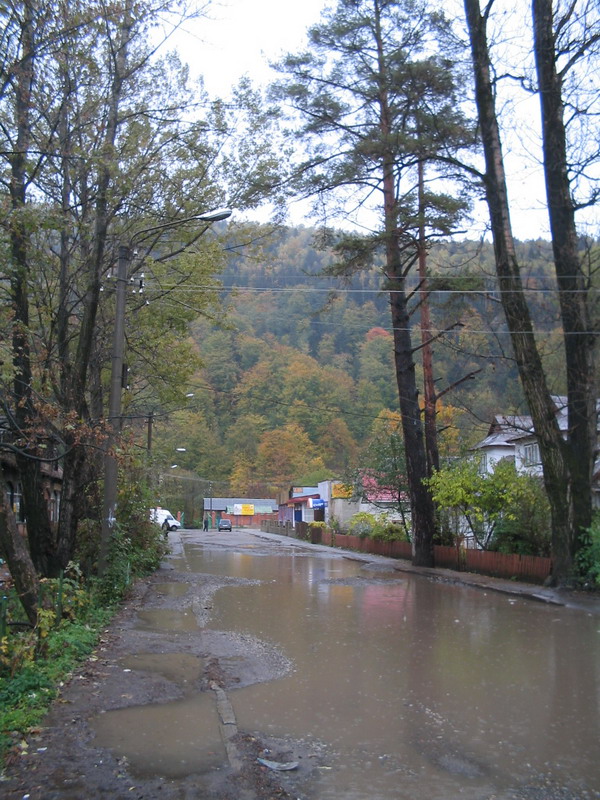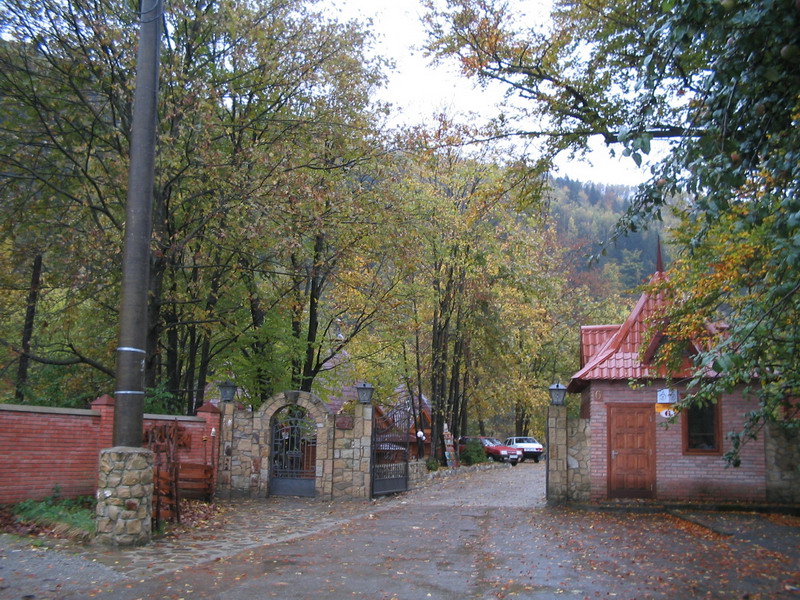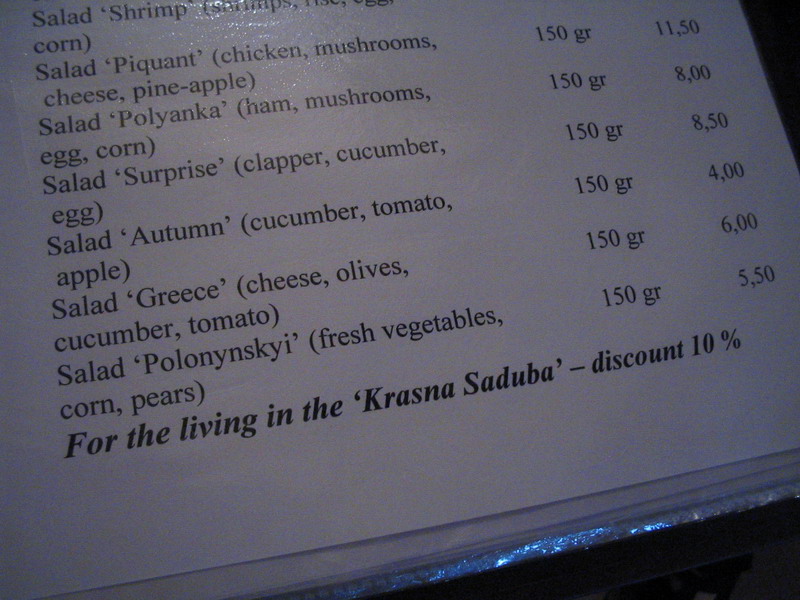 We had a short night's sleep and were up just after three in order to catch our train at 4:20. The manager was very good to us and was even up at four to see us off!