return to NetCorps exchange, Phase 2 (Poland), and other stuff
PS20 - Poland: POC*
(* - Participant Orientation Camp)
We had our POC in a lovely new purpose-built hotel just outside of Chelmno.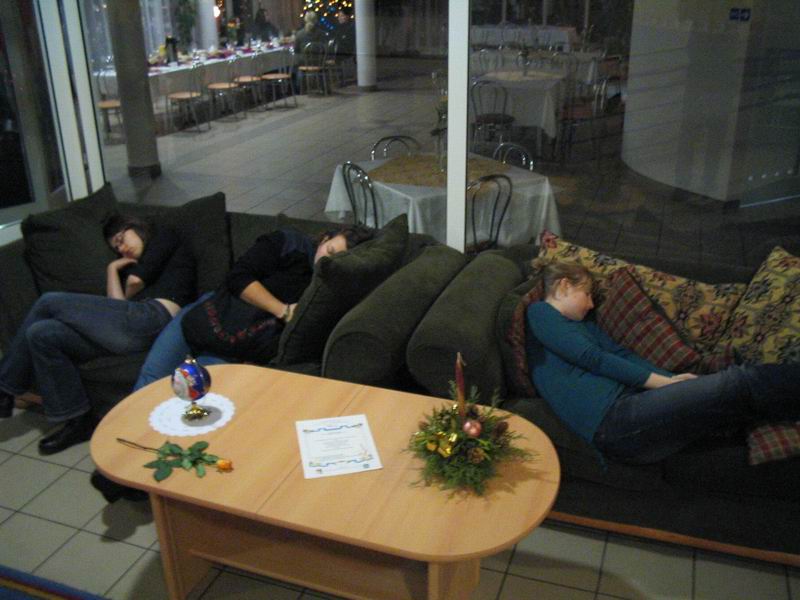 Of course, some of us were a little tuckered out from the trip. We arrived the night of January 2nd, but Miranda and Ashley began their trips on the 31st of December!

This is Marcin's diagram of where we'd all be living in relation to one another and TRGP / SMGP, where we'd be spending a lot of our time. He had a way of presenting the host family information that kept us all rolling on the floor with laughter. Marcin is a really intelligent, articulate, and good-humoured supervisor. He always knew how to deal with people and problems, and he always took the high road. Marcin's natural abilities combined with the friendliness of Pluznica and my wonderful host family and excellent kids at my job - well, those are the reasons why I had such a wonderful experience. Thank you! Ginkuje bardzo!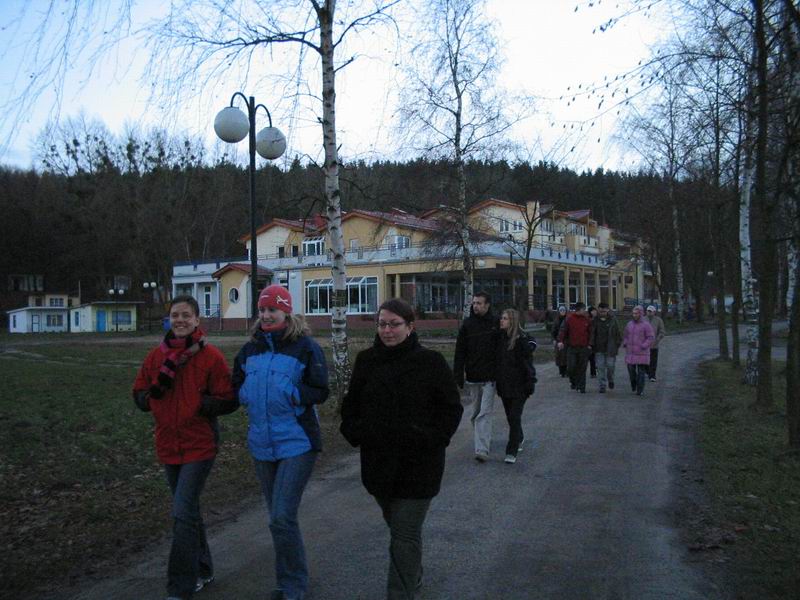 Here we are leaving the hotel for a brief stroll. Well, because it's CWY, we have to call it an "energizer."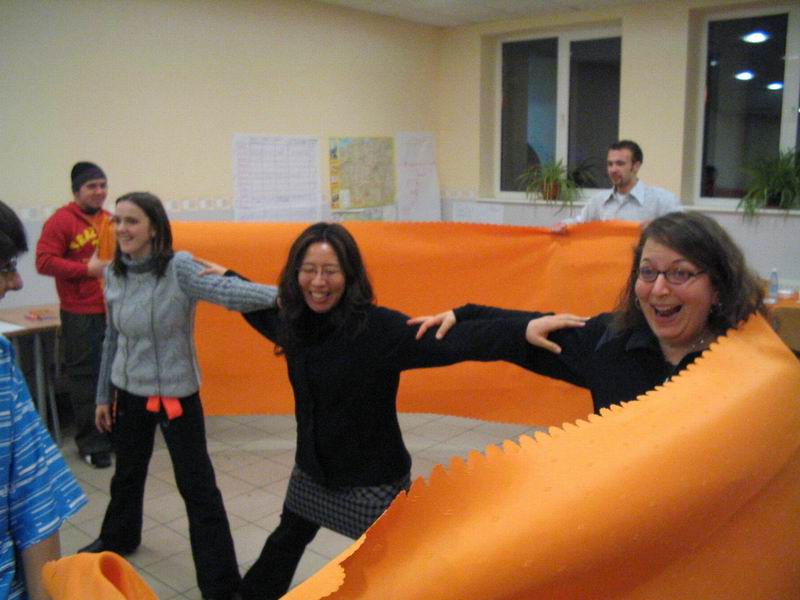 This is another energizer; the purpose here was to lead your counterpart through a human obstacle course.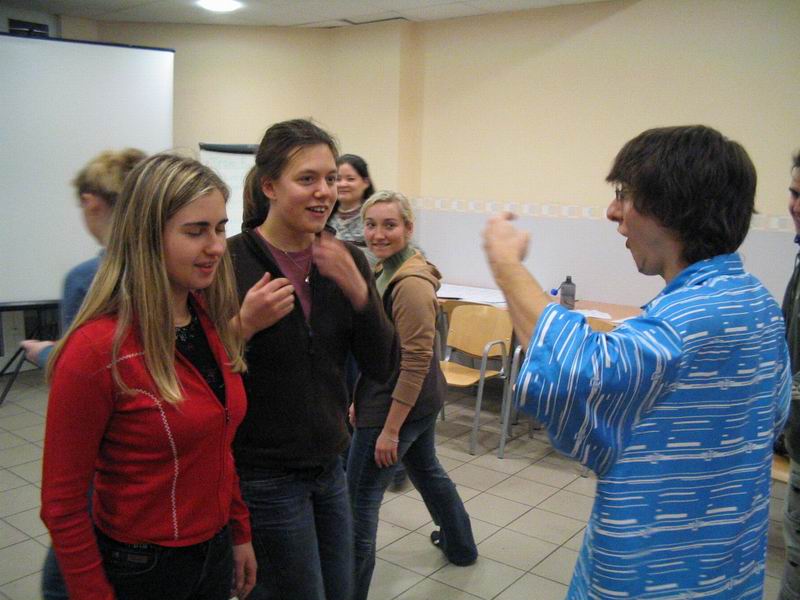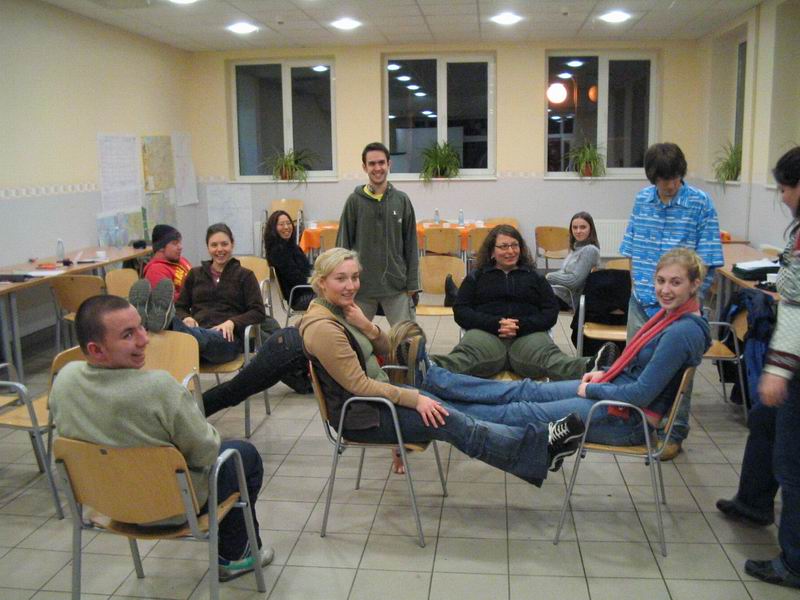 This is what they had in store for Czarek.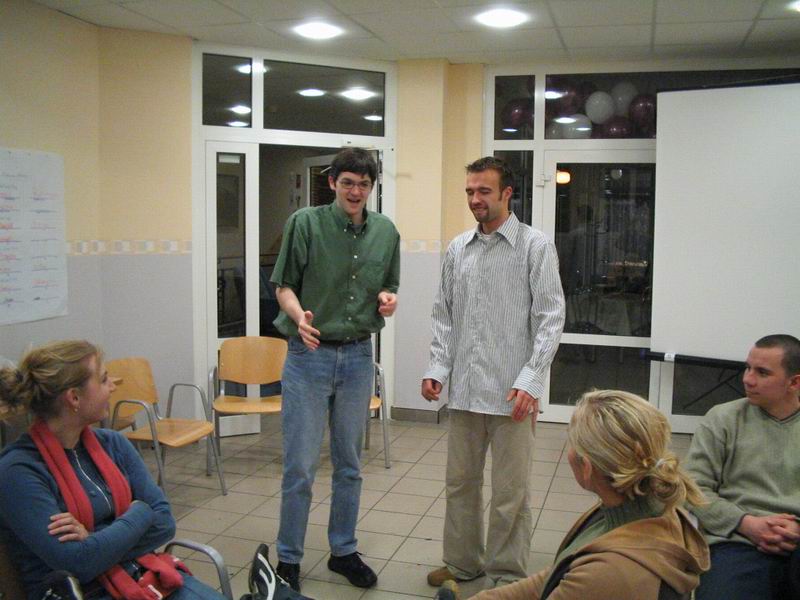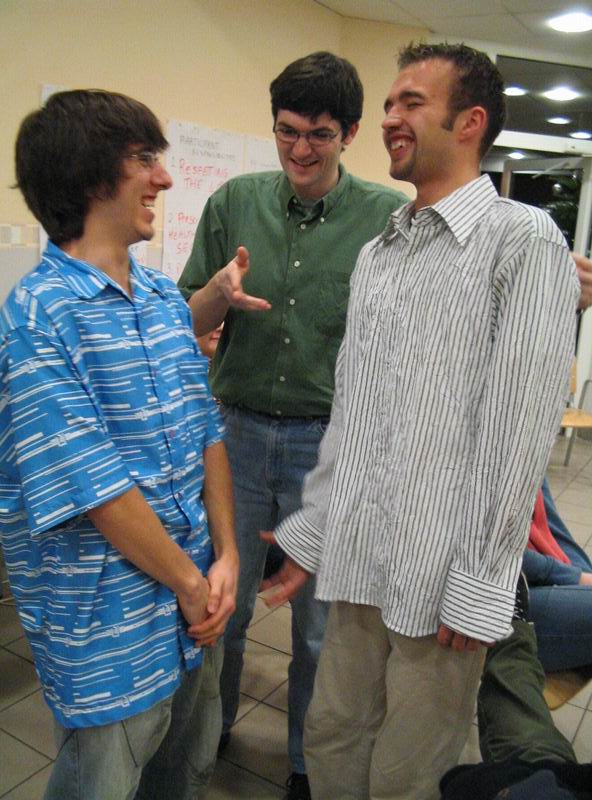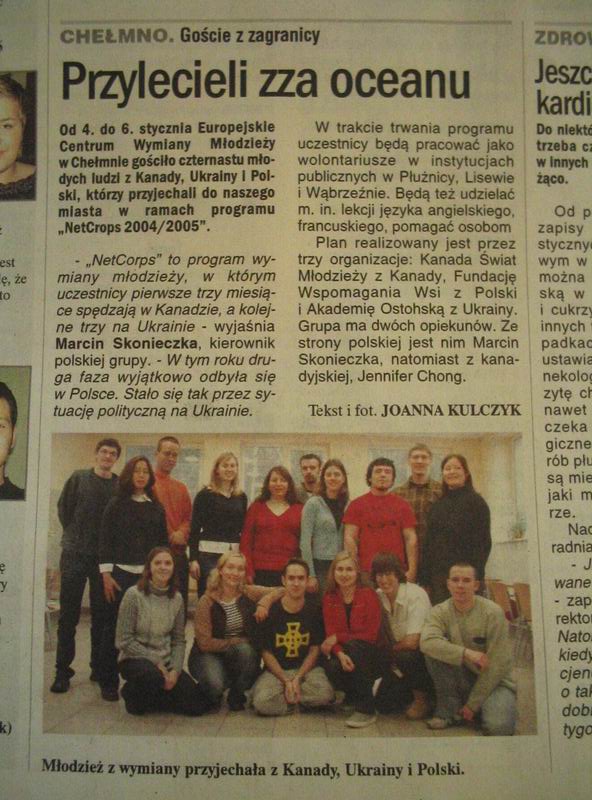 Someone came from a newspaper to do a story on us.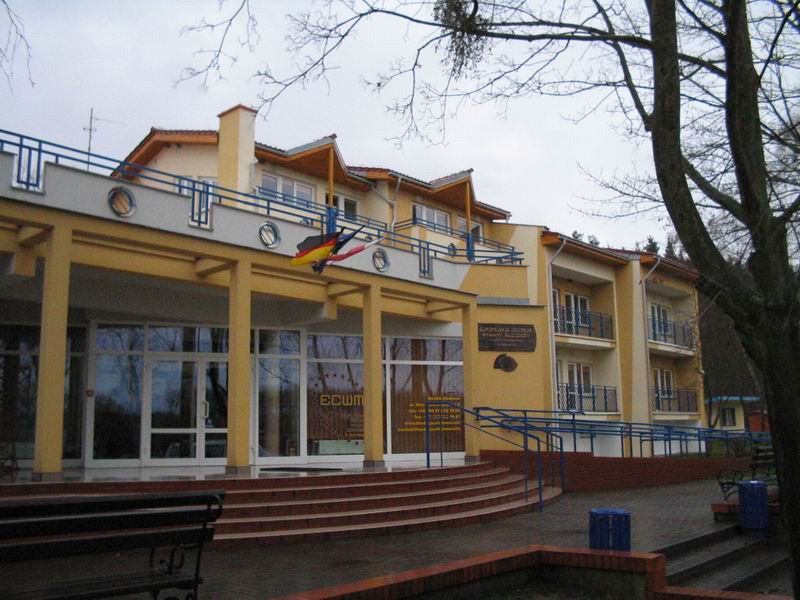 Chelmno, which we were privileged to see a few times, has many beautiful old cathedrals. It used to be a major centre for the Teutonic Knights, hence the high concentration of cathedrals. It's sort of like how Halifax has more universities than any city our size ought to need (350,000 - 4 universities).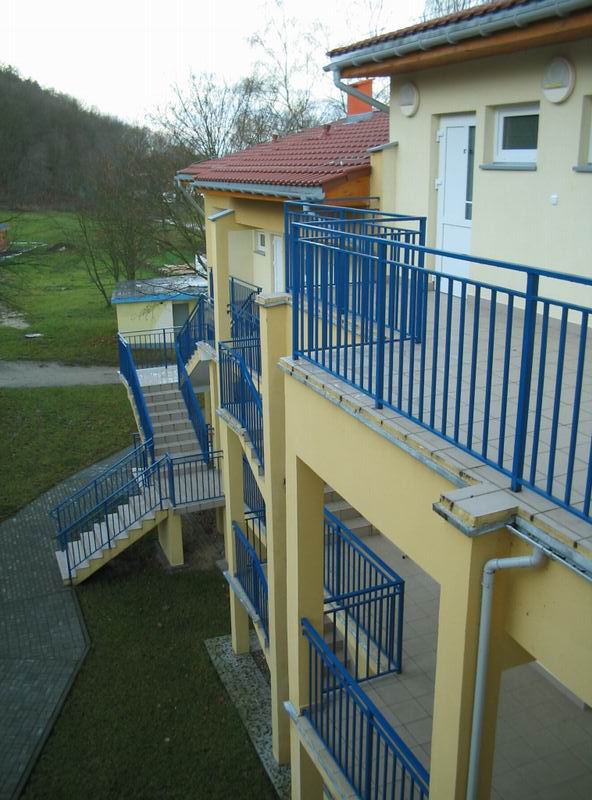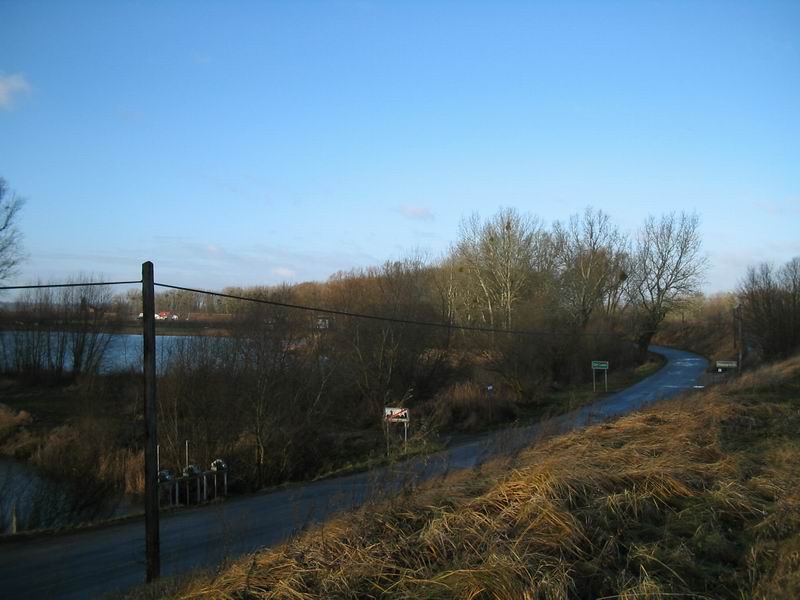 This is one of my first polska autostrada. =)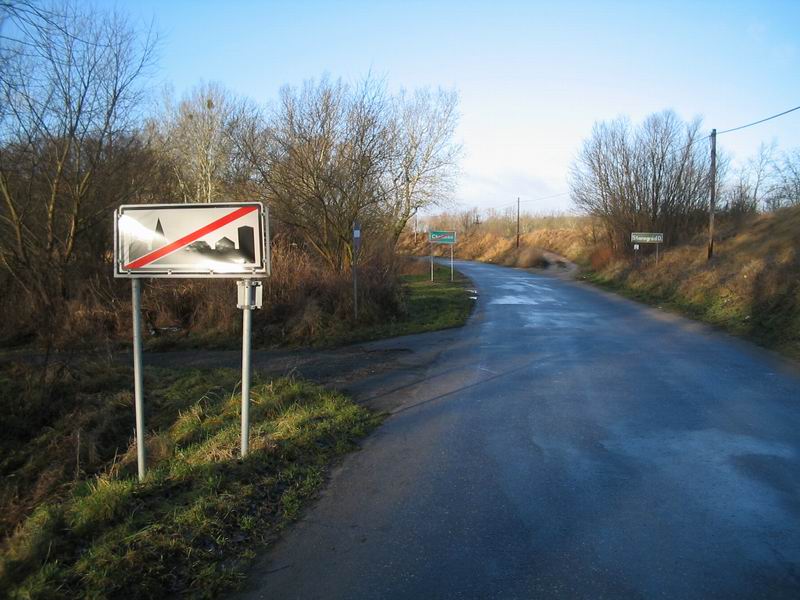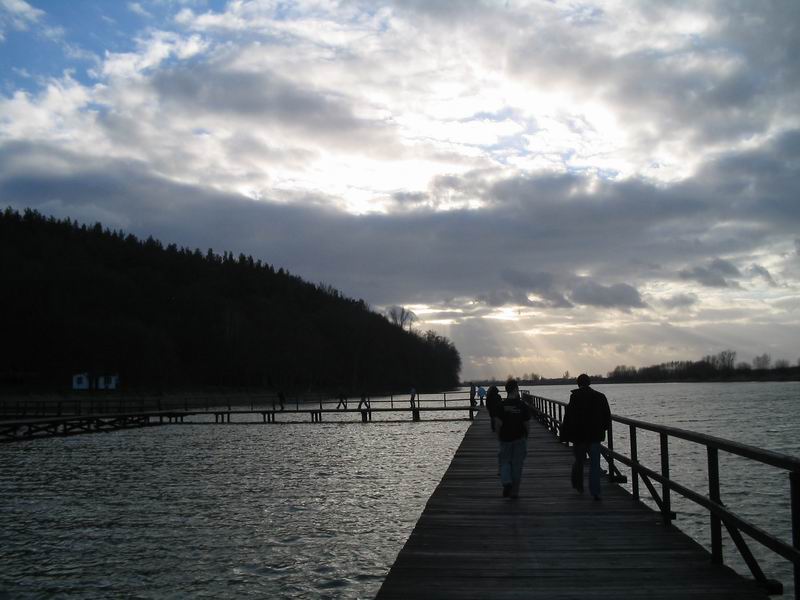 We also had a lovely lakeshore, and the weather was pretty good throughout early January.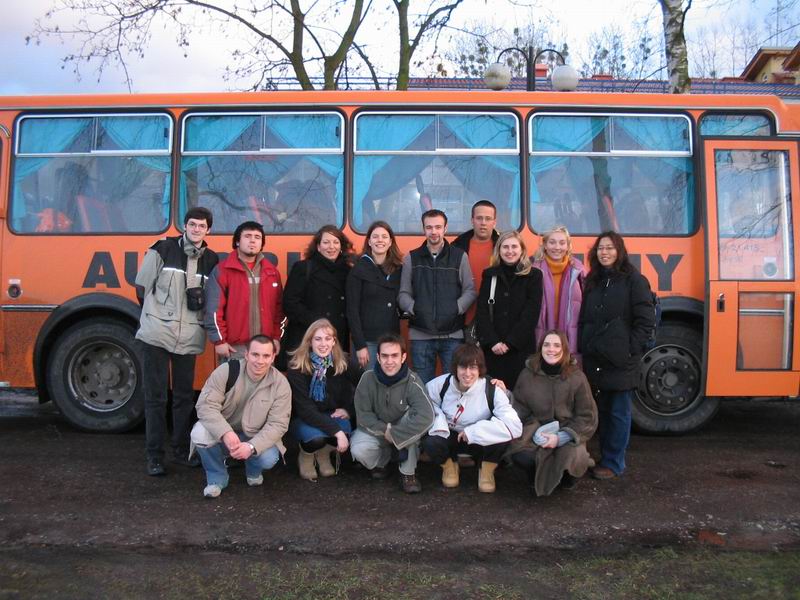 Rear, left to right: Will, Przemek, Miranda, Sophie, Czarek, Cedrick, Katarzyna, Monika, Michelle.
Front, left to right: Dima, Ashley, Roman, David, Olesya.
Off to Pluznica!
return to NetCorps exchange, Phase 2 (Poland), and other stuff