return to NetCorps exchange, Phase 2 (Poland), and other stuff
PS20 - PEI Events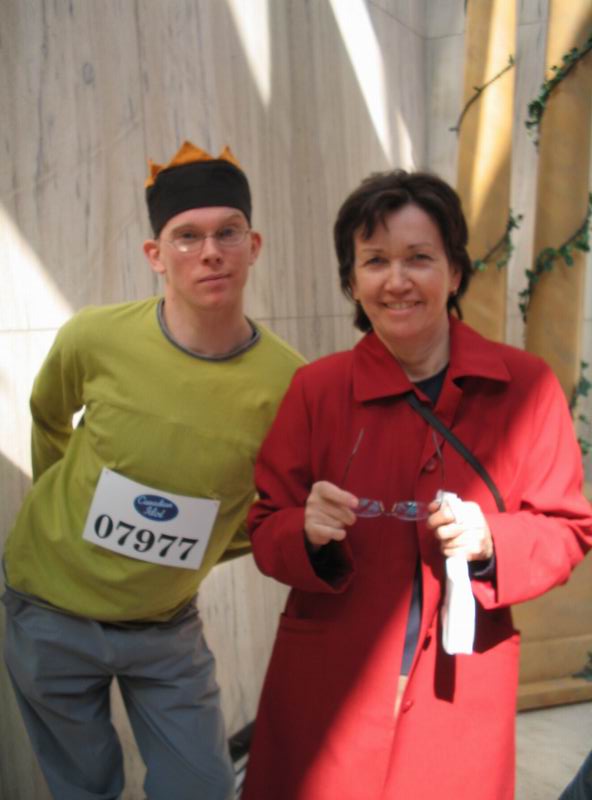 At the Canadian Idol auditions in Charlottetown. Here's Jon, whom Aunt Shirley had been telling me about over the days beforehand, and then he was next to me in line at the auditions! I didn't even know that I had met him until Aunt Shirley came back. Small world, eh?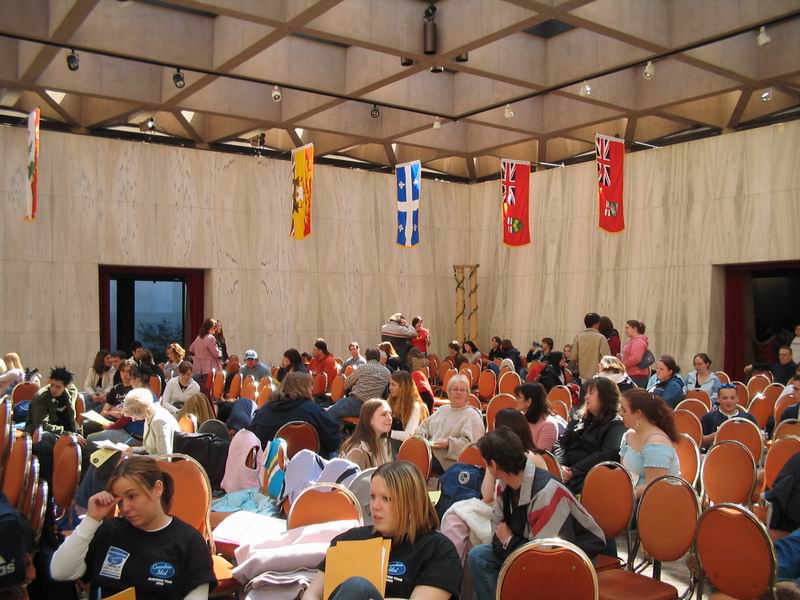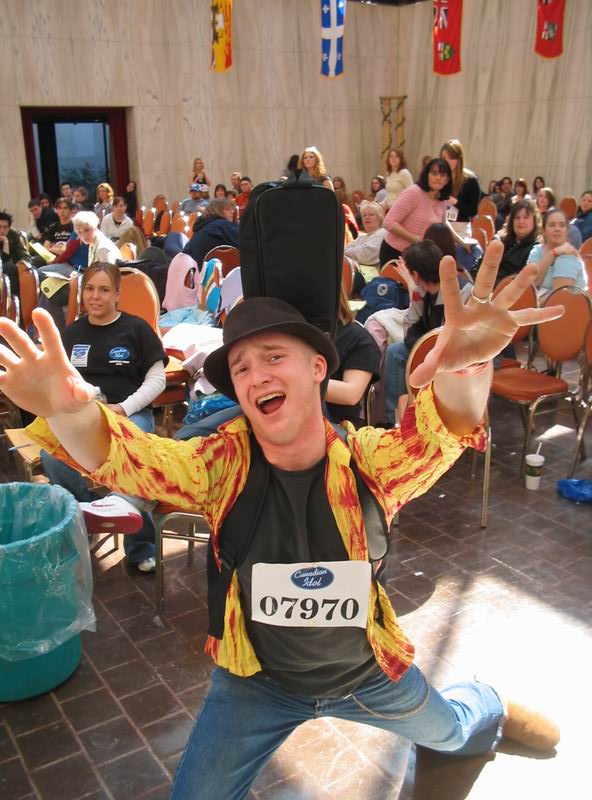 This guy was a hoot and a half. I really admired his enthusiasm and attitude.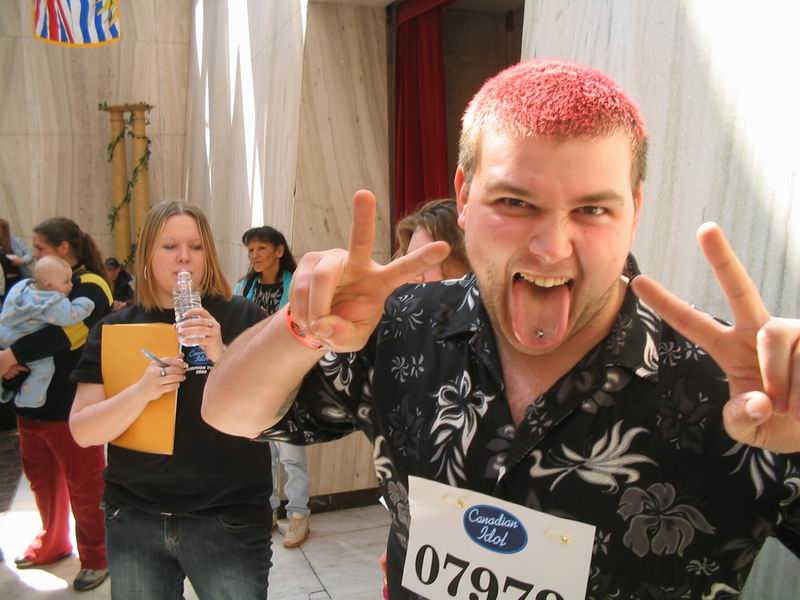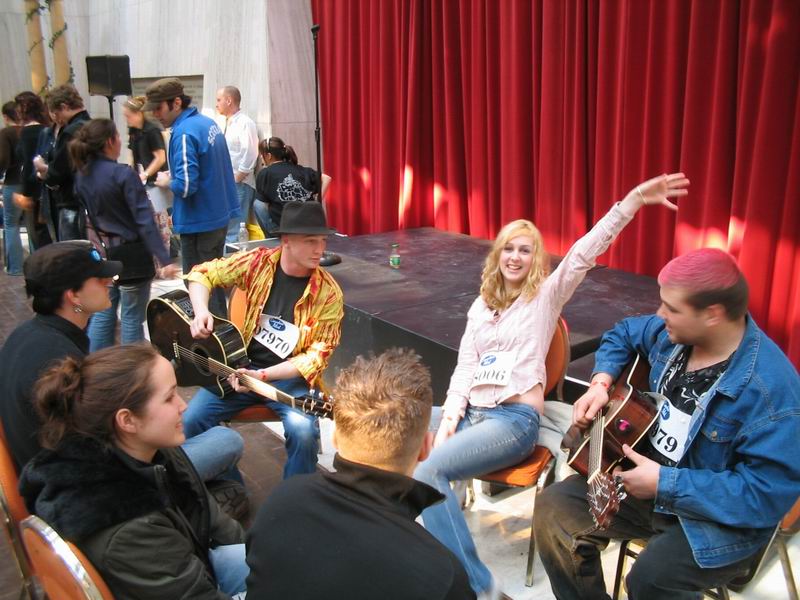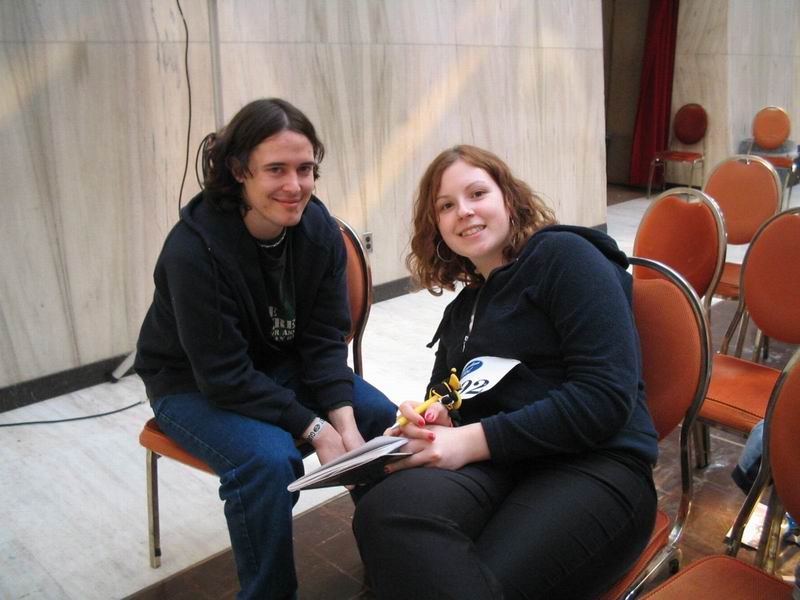 Alison, on the right, turned out to me one of Elise's best friends (they're both from the Sherbrooke area). Again, it's a very small world.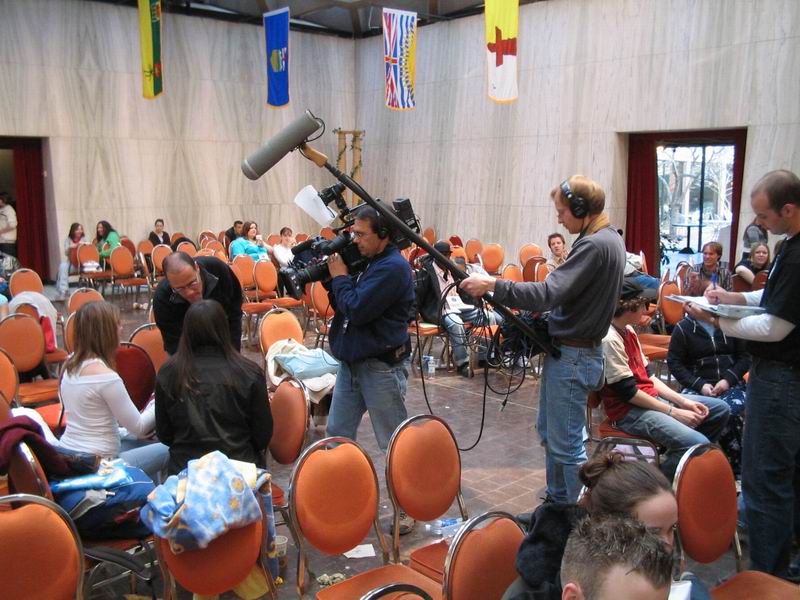 Pictures follow from the dinner theatre in Fortune. There's this really funny, offbeat theatre group (Elm Tree Theatre) that puts on a dinner theatre every year, and unfortunately the name of this year's play escapes me right now. =) My Uncle Shane is involved in it, and they really have a great time doing it. Through him, I met all kinds of really cool people.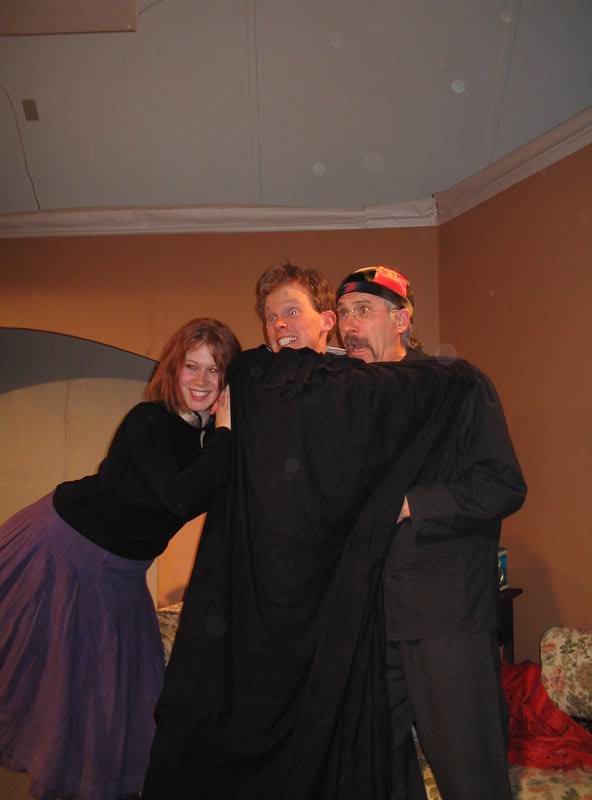 Marijka, Jon, and Uncle Shane as a Chinese servant.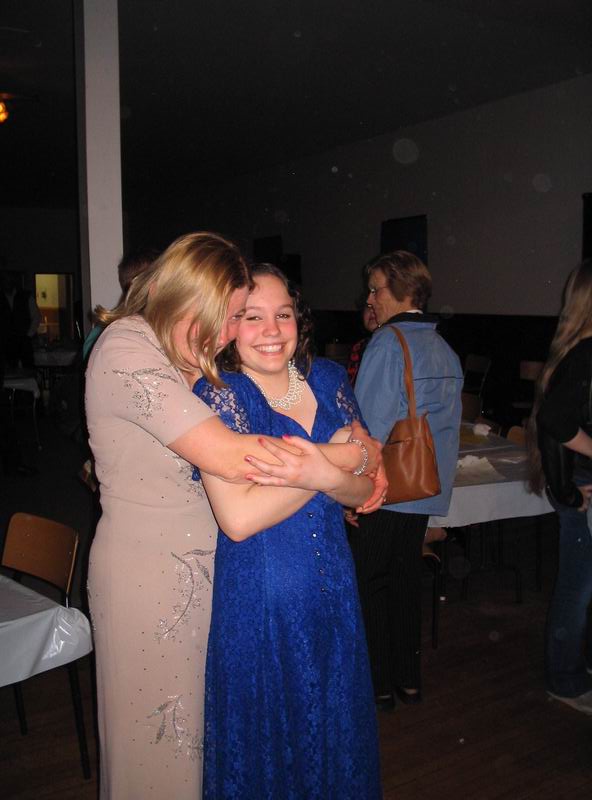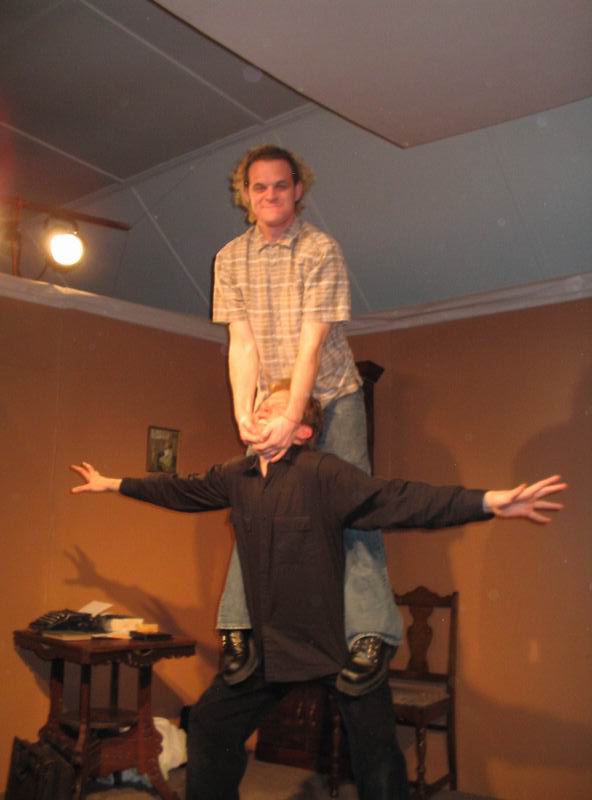 These two guys are stunt specialists, so they try to work an elaborate fight scene into every play they're in. It's great fun to watch.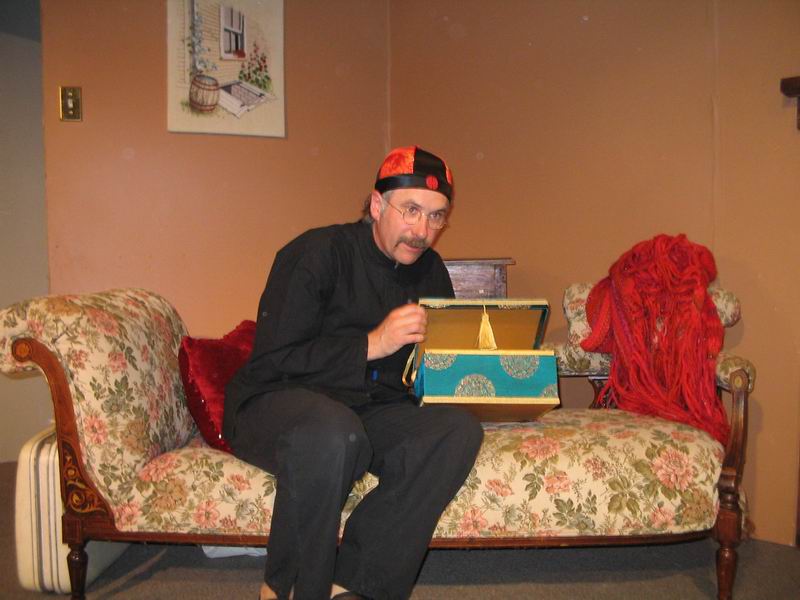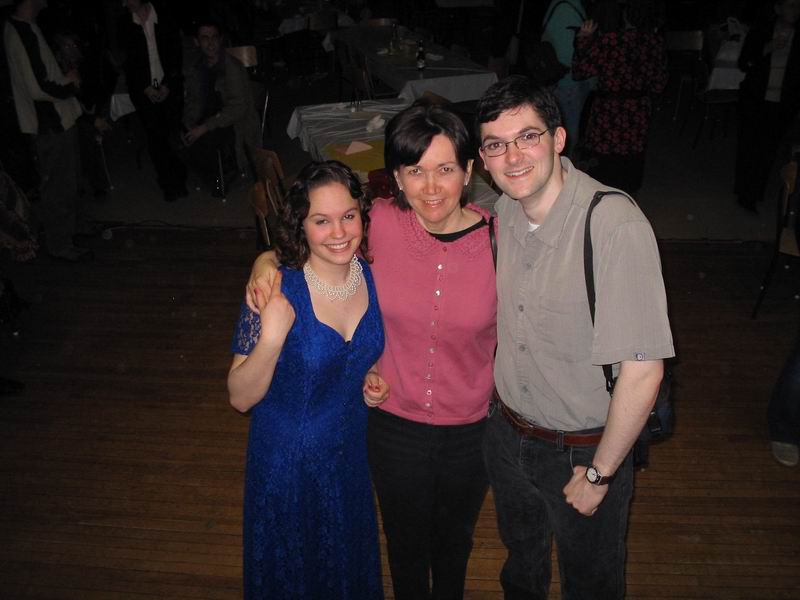 Delsie, Aunt Shirley, and me.
At Ila's Kindergarten Graduation: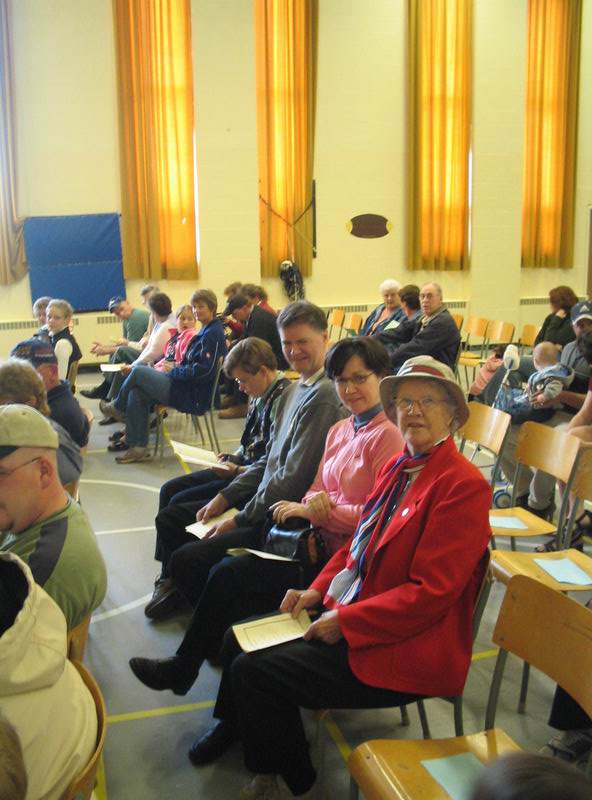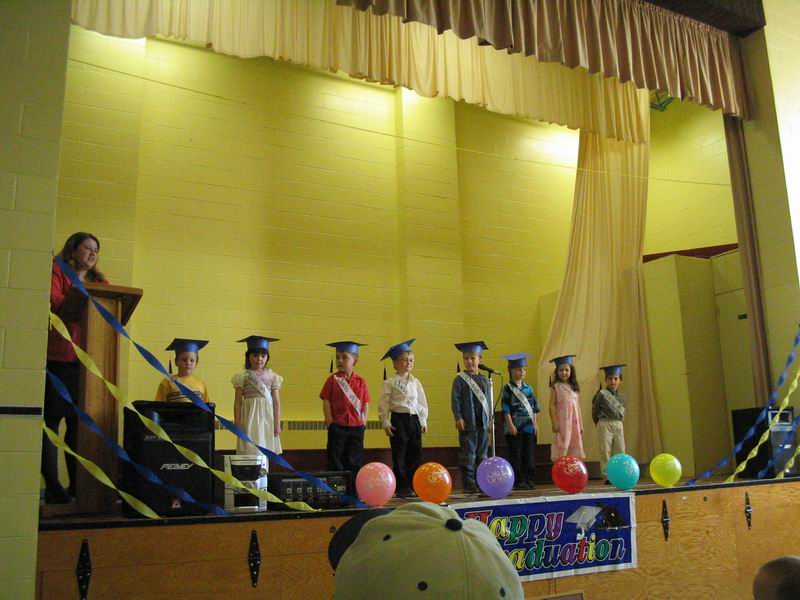 Ila's second from the left. Well, besides the teacher. You know she's not graduating, because she's the teach- oh, never mind. =)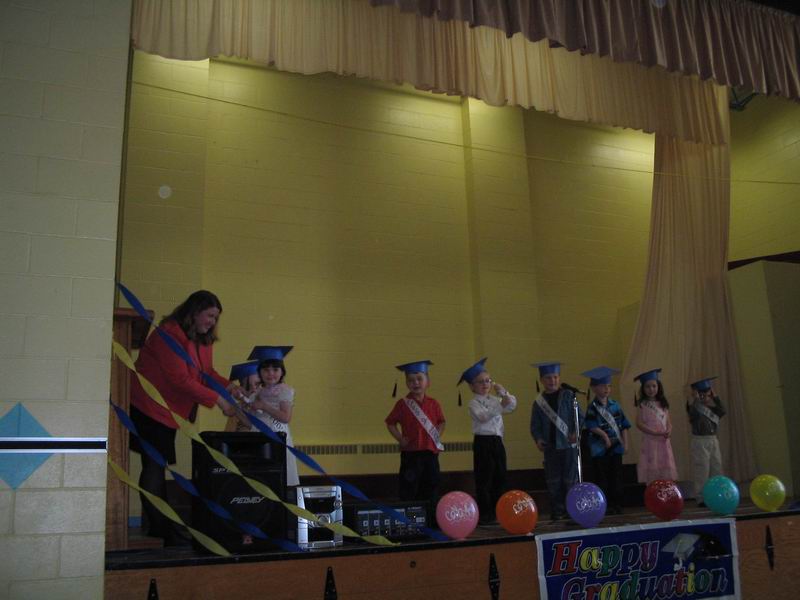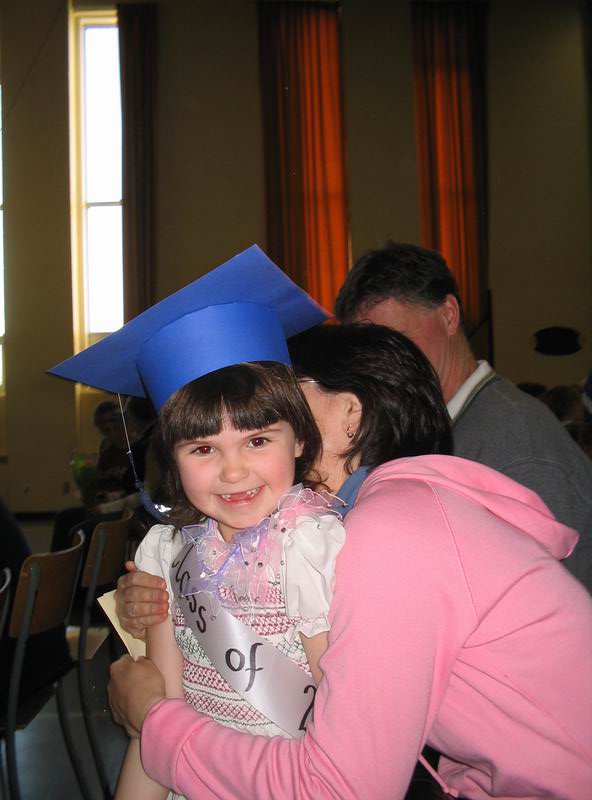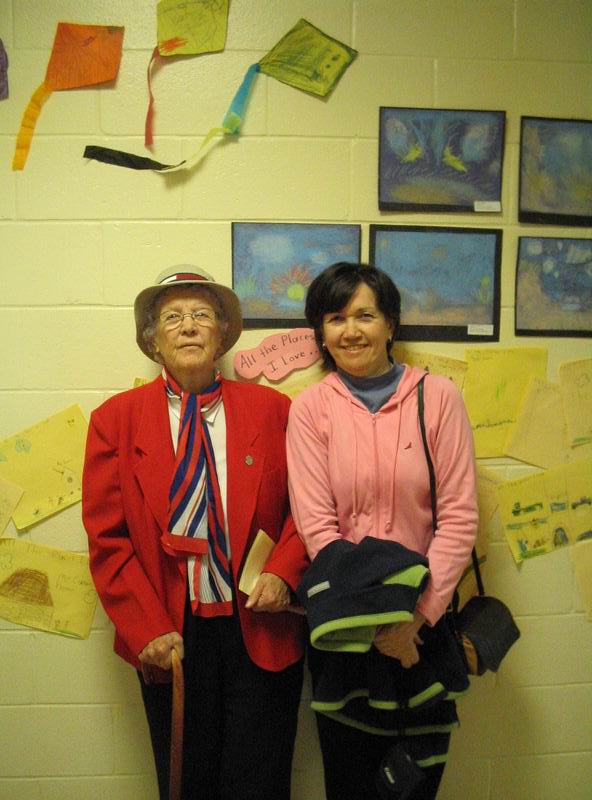 Aunt Shirley and Grandma.
return to NetCorps exchange, Phase 2 (Poland), and other stuff