return to NetCorps exchange, Phase 2 (Poland), and other stuff
PS20 - Prince Edward Island
In April, I went to Prince Edward Island to visit with relatives and attempt to re-create.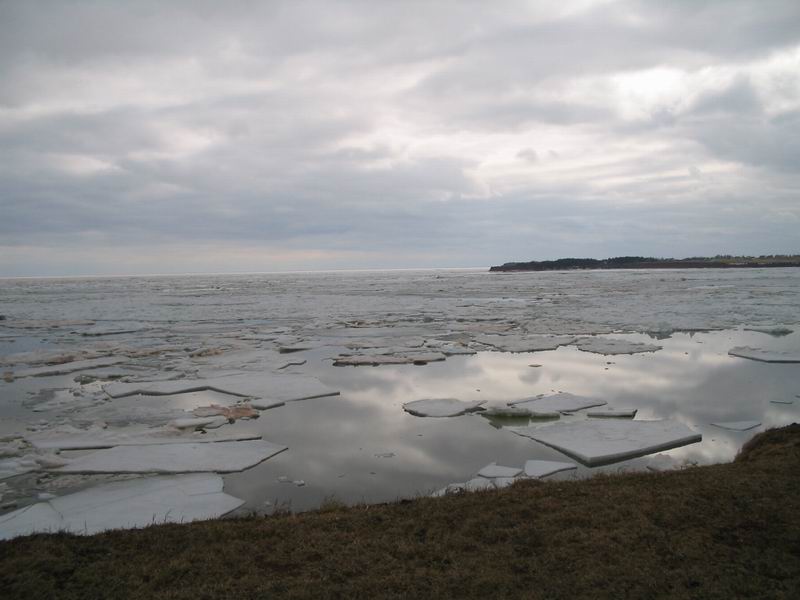 It was cold there.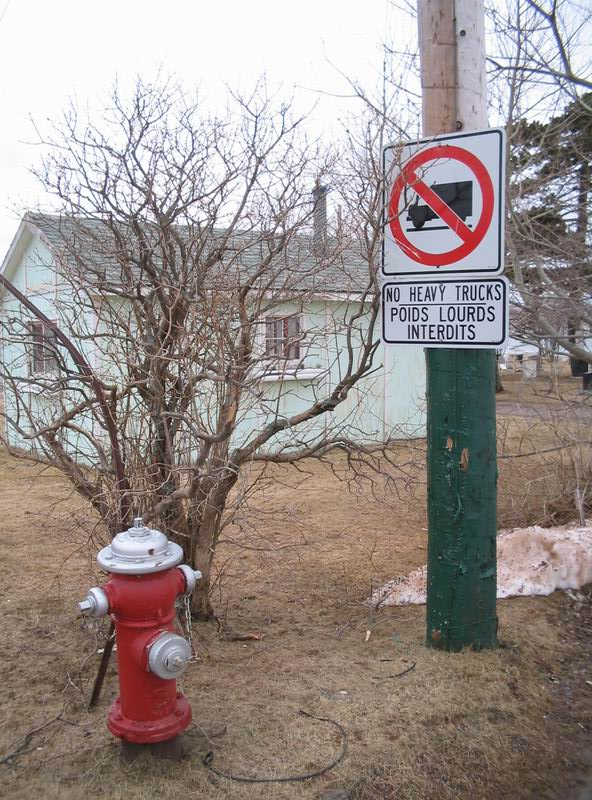 Uh-oh, what about fire trucks?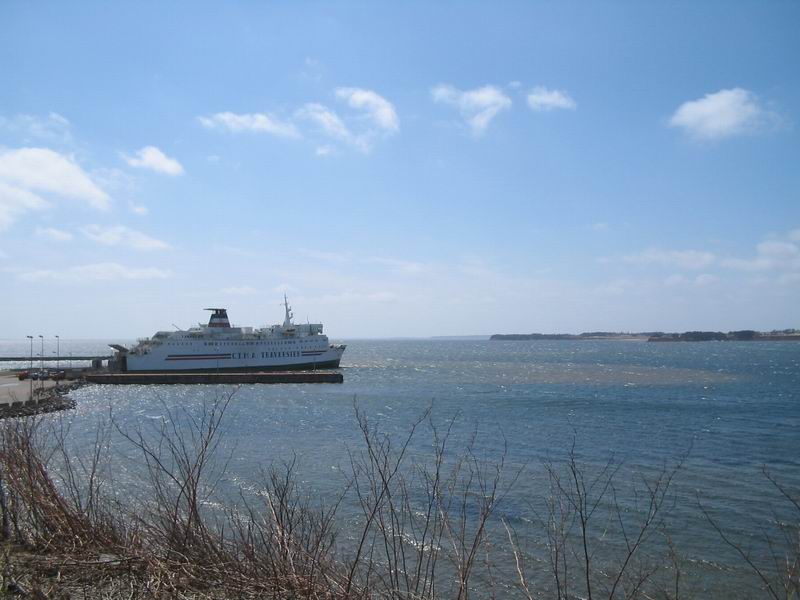 Eventually the weather got warmer and the ice melted. Here's the ferry to the Magdalen Islands, which resumed service shortly after I arrived.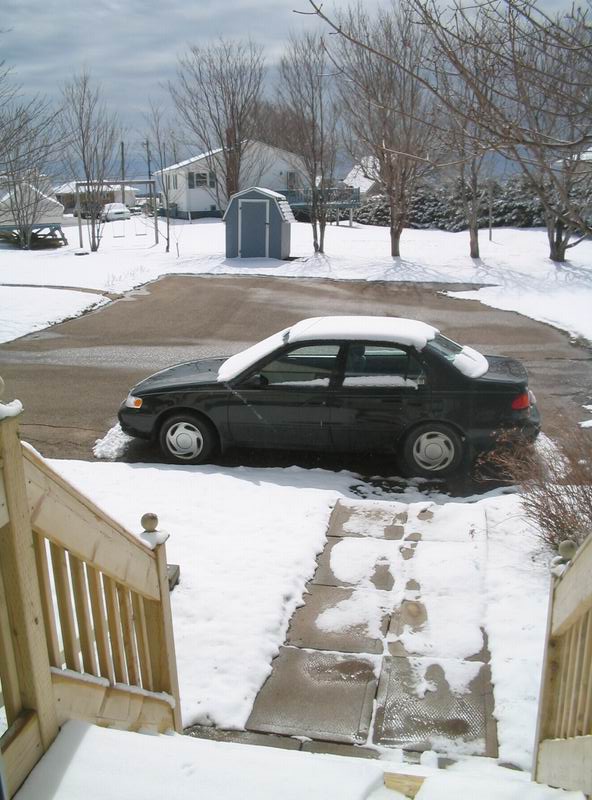 Of course, "Spring" was prone to setbacks...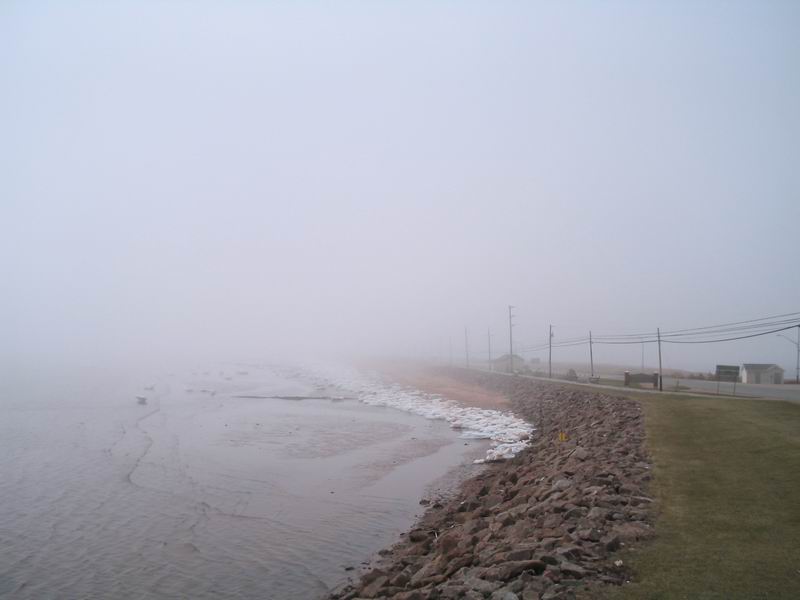 One sign of Spring is the fog that rises from the sea and the bare soil. On this particular day, the fog was about the thickest I'd ever seen.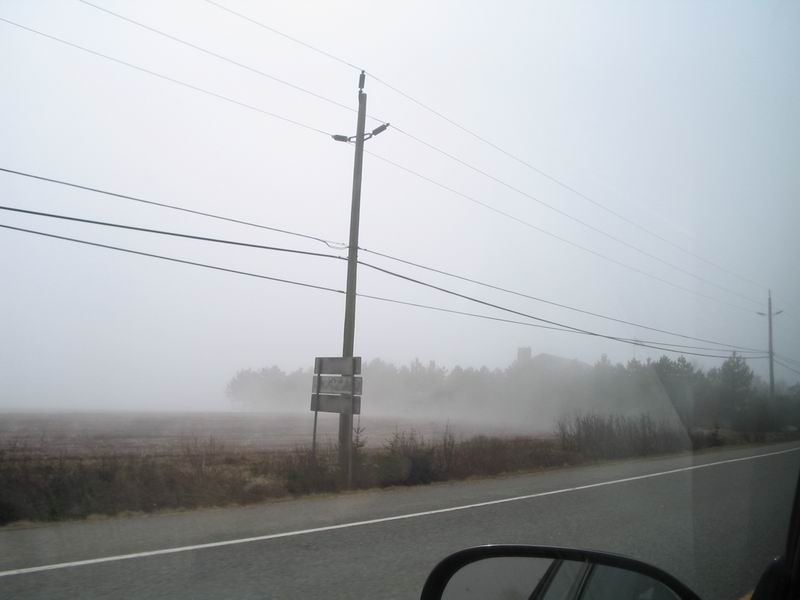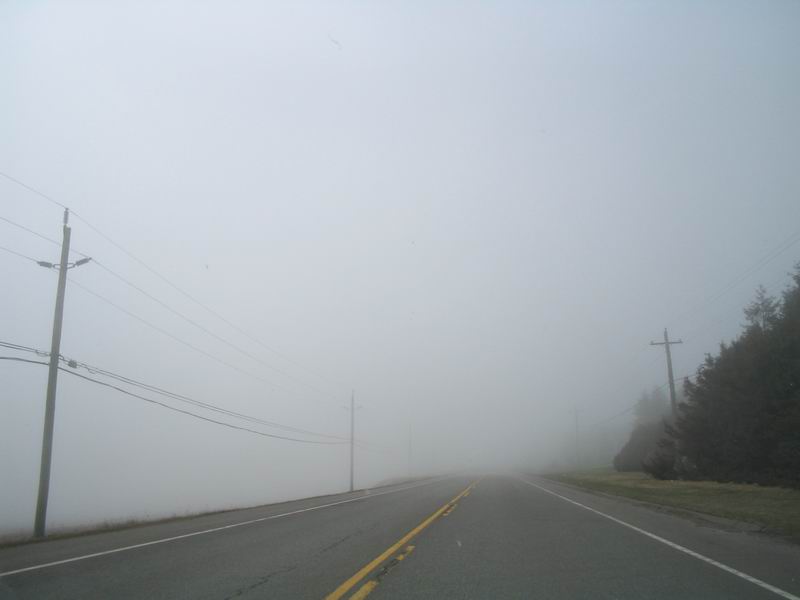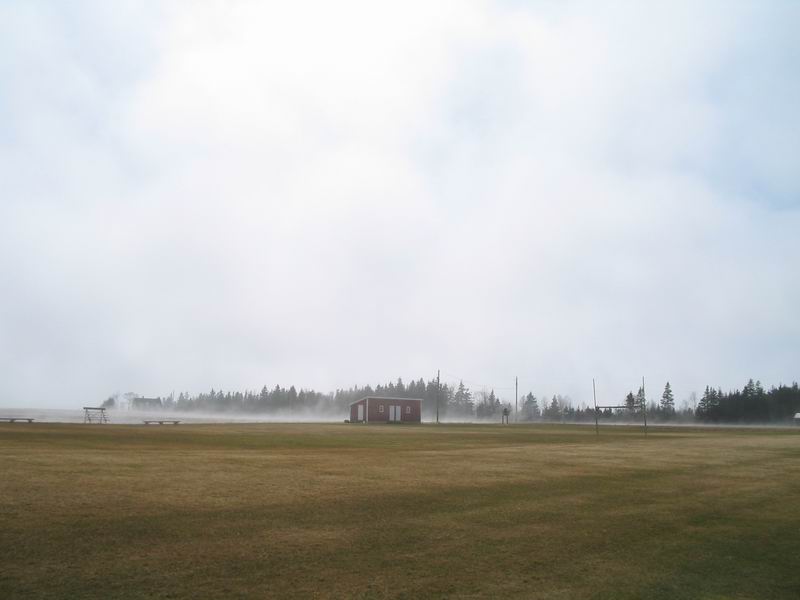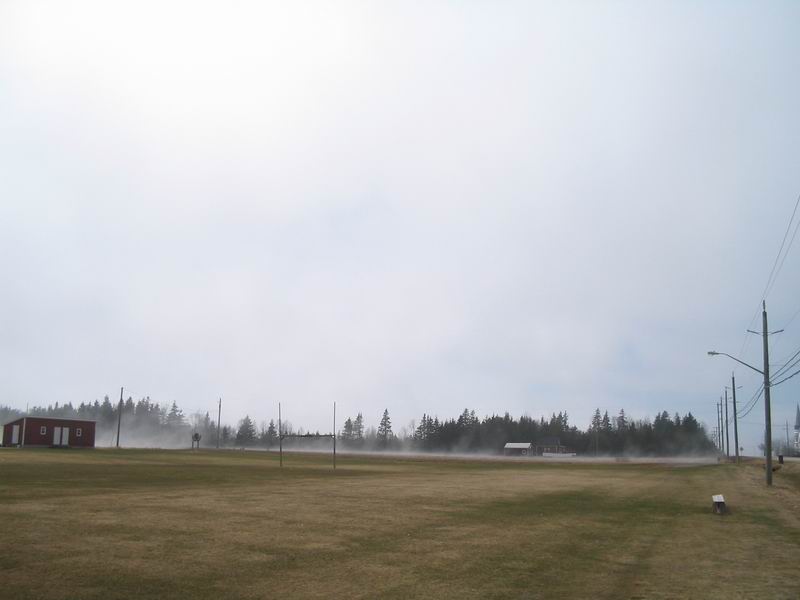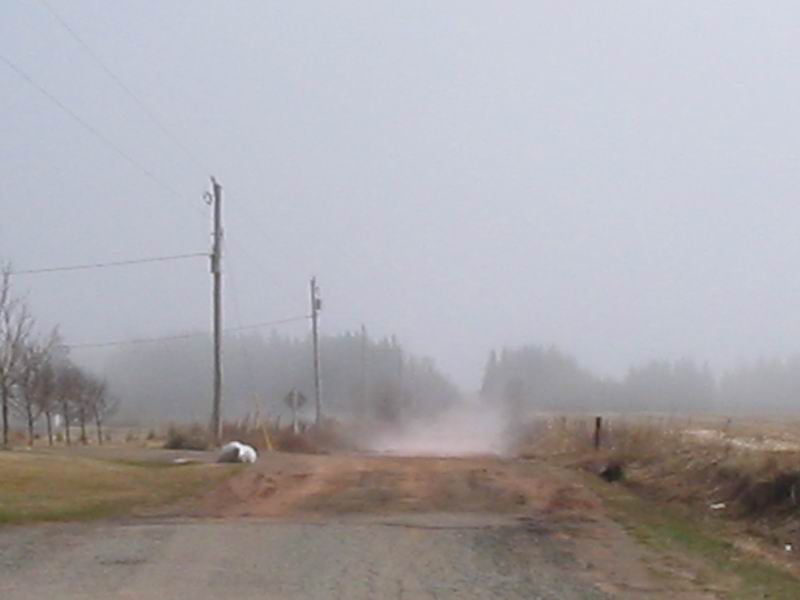 Even the dirt roads were generating fog.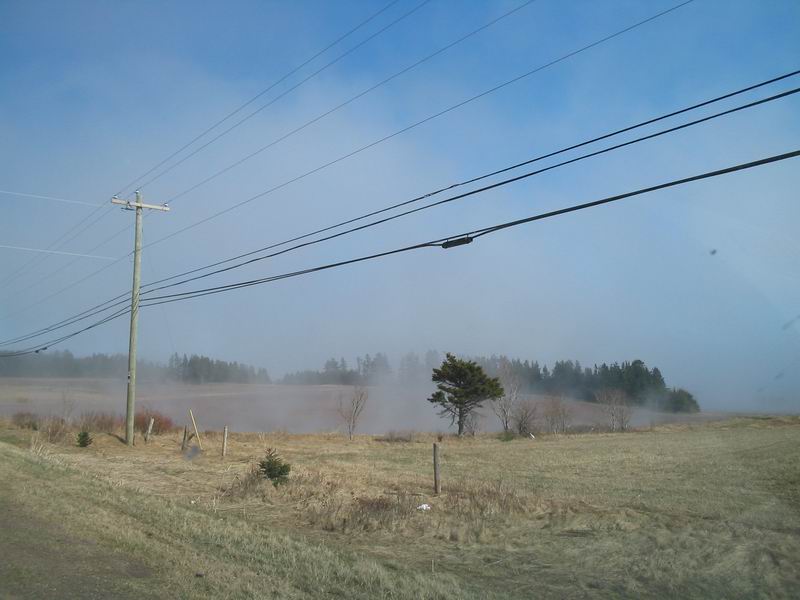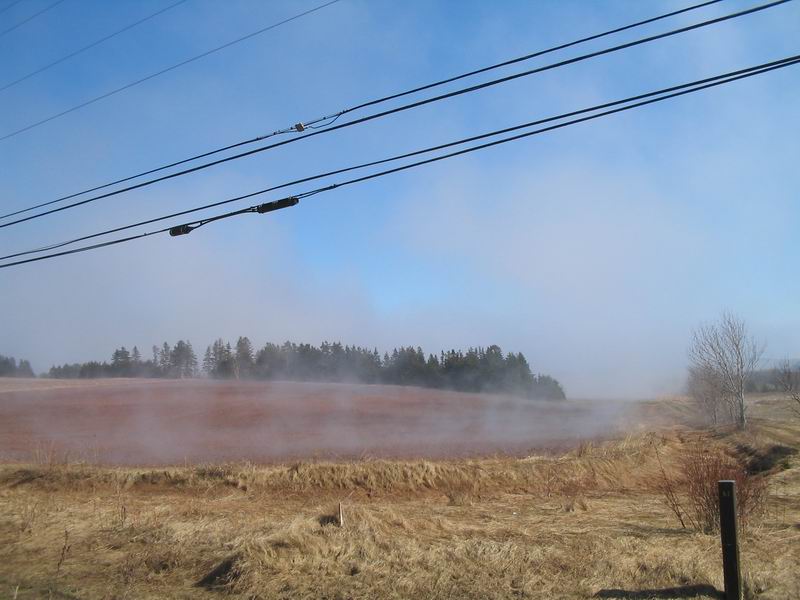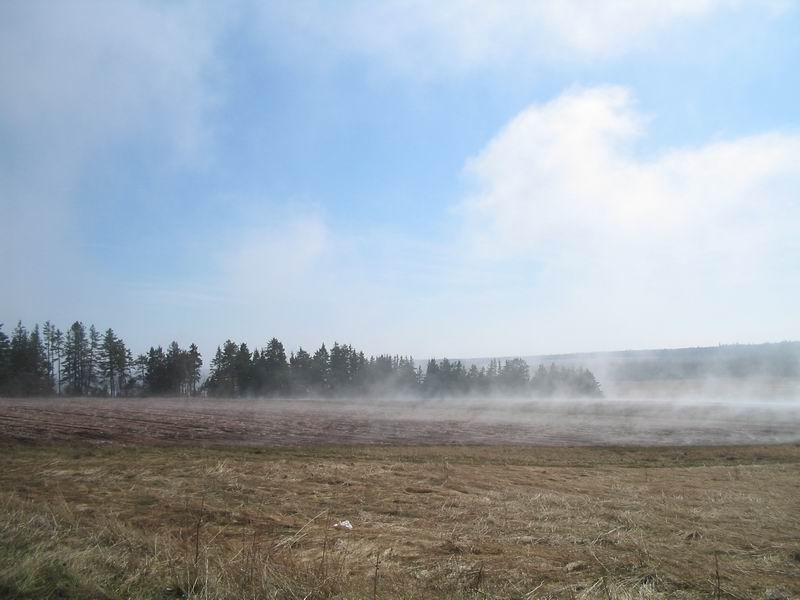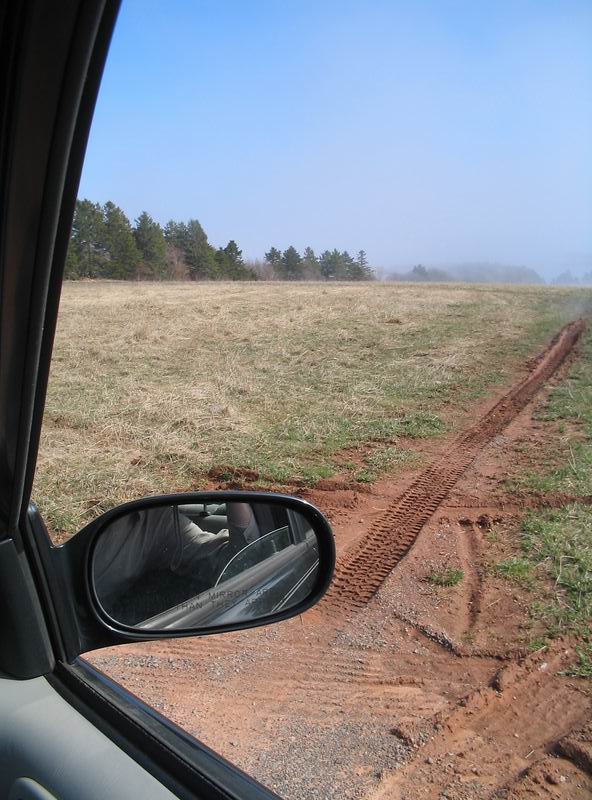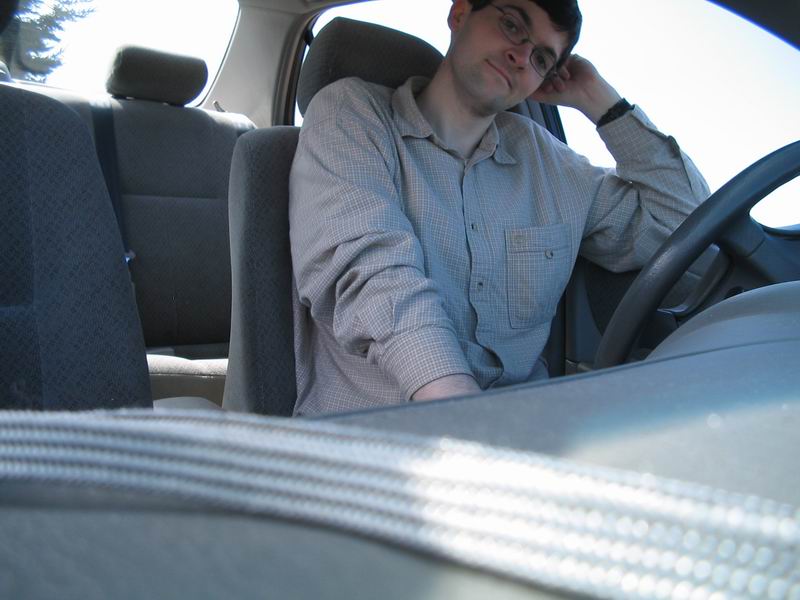 So here I am parked, taking a little siesta until I keep going.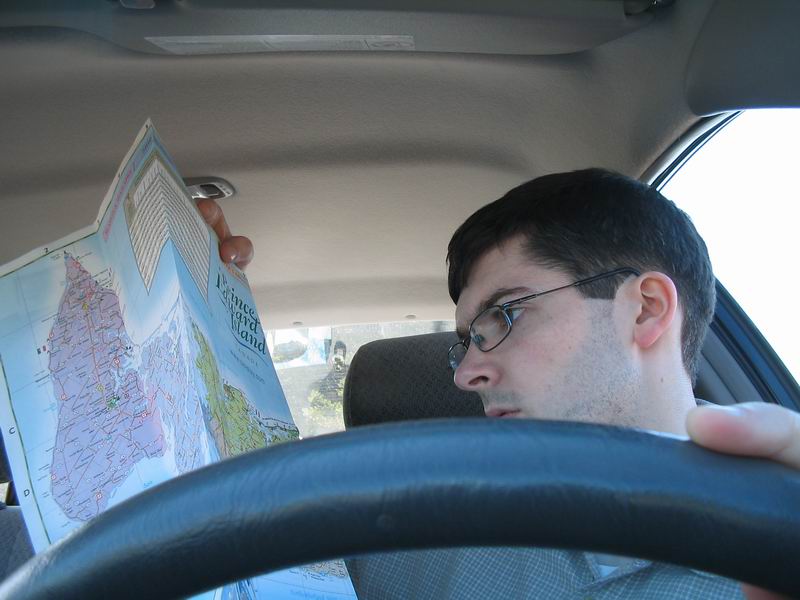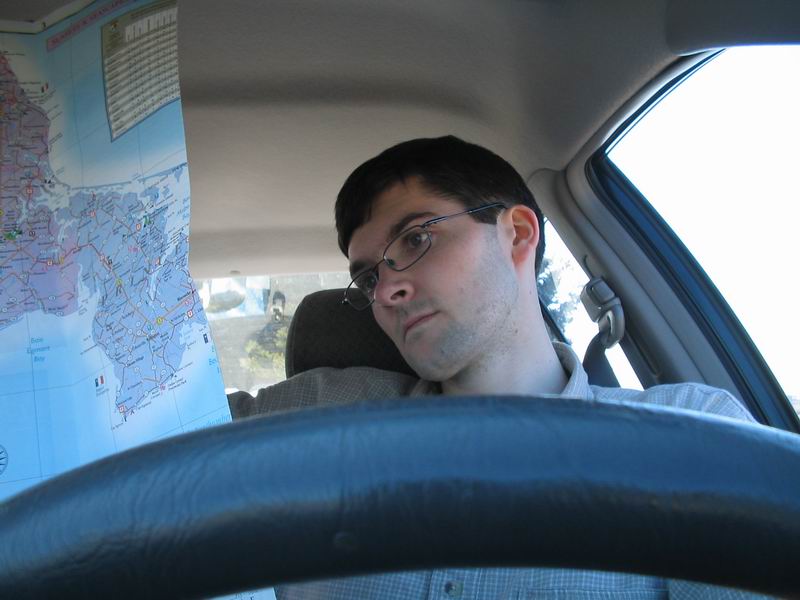 I'm always in search of the perfect picture. I'm still looking. =)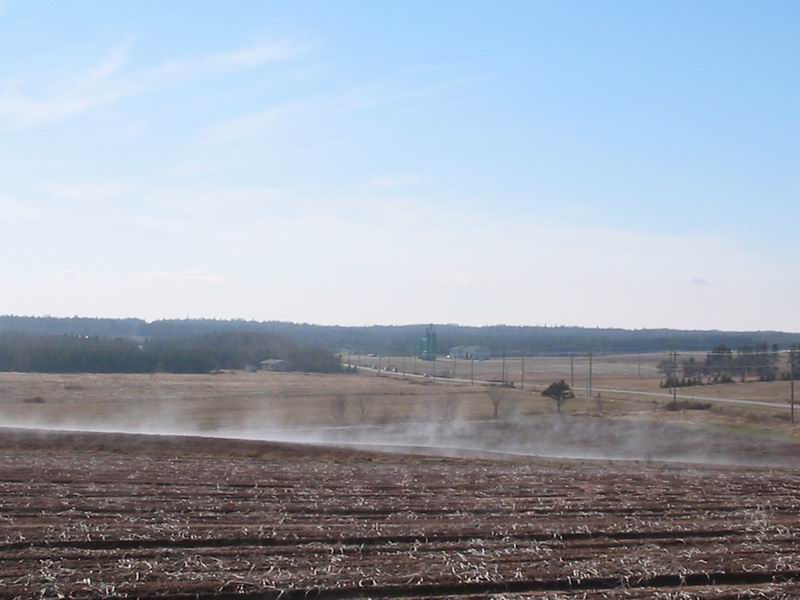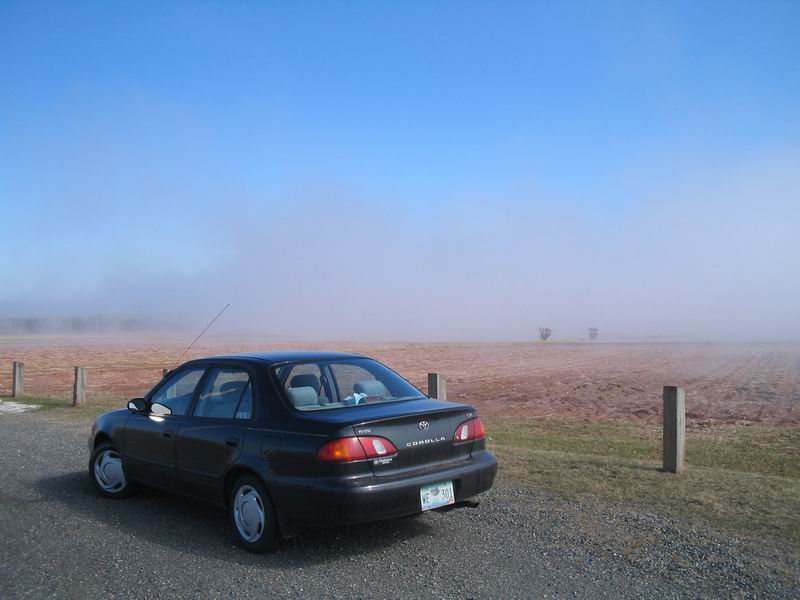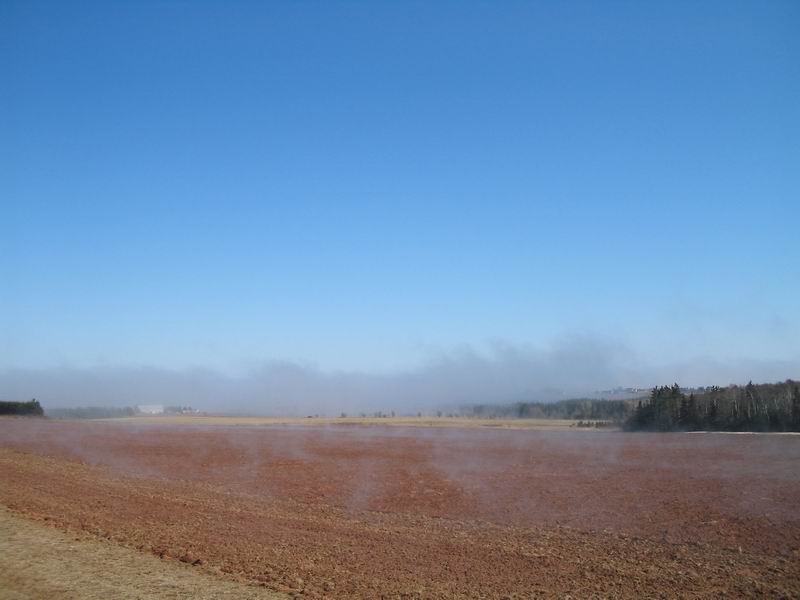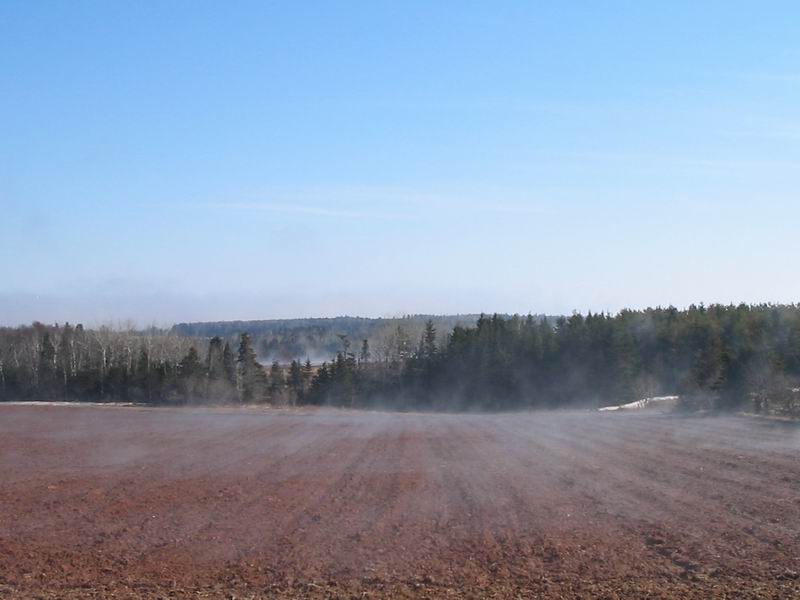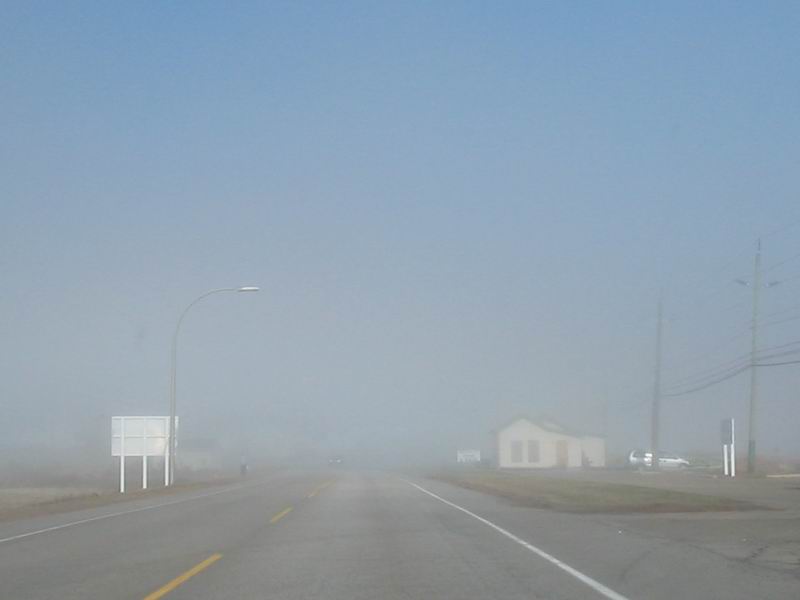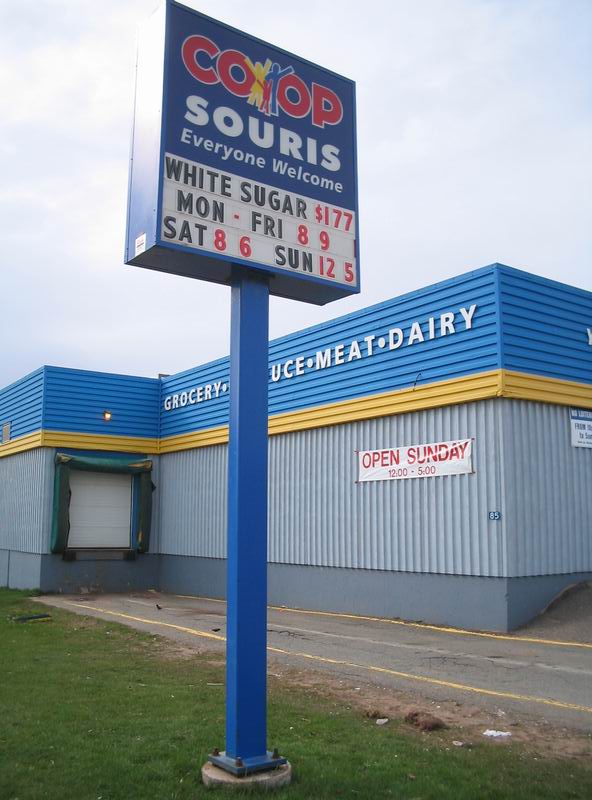 $177 for sugar?!?! This inflation thing is getting out of hand...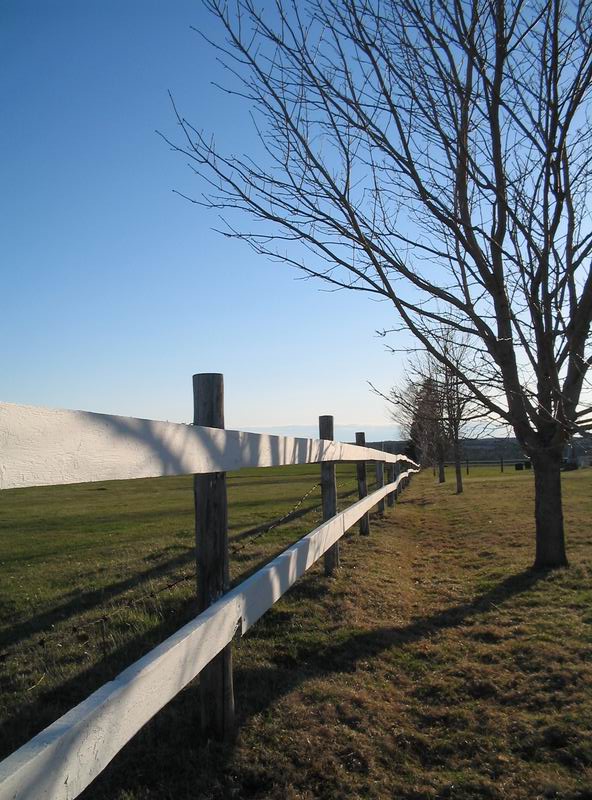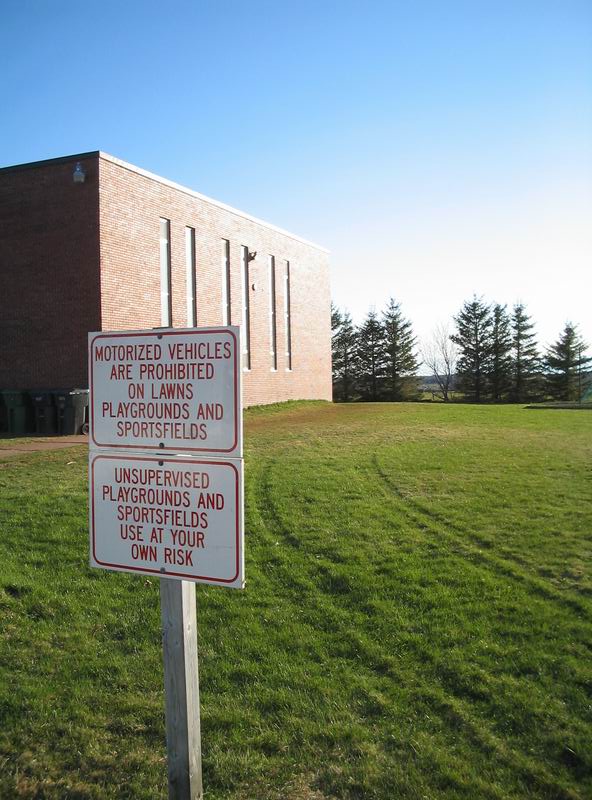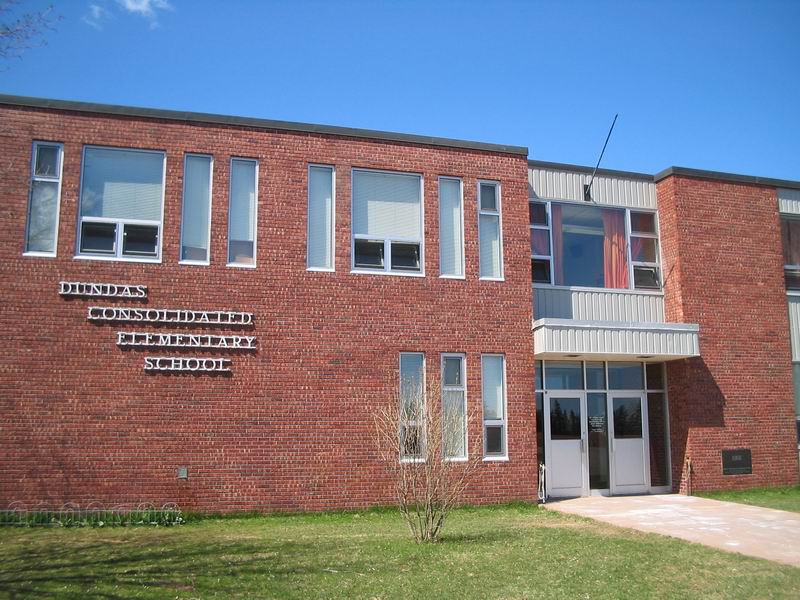 My alma matter, Dundas Consolidated Elementary School. I went in one day to pick up Ila from kindergarten, and the secretary (Mrs. Matheson!) showed me around a bit. I was a bit overtaken with memories. None of my old teachers were there anymore, except for Mrs. White, the music teacher, but we had a splendid re-introduction.
I remember wanting to leave Dundas Consolidated for Bedford Junior High. I thought, "Wow, city kids! They'll be so mature and sophisticated! I'll get along so much better there!"
Hahahahahahaha. But if I hadn't come to Halifax, I wouldn't be the person I am today. I'd still be over in PEI, living in my own little world. I'd probably still be cynical and cranky and opinionated. Wait a second...
return to NetCorps exchange, Phase 2 (Poland), and other stuff