return to NetCorps exchange, Phase 2 (Poland), and other stuff
PS20 - en route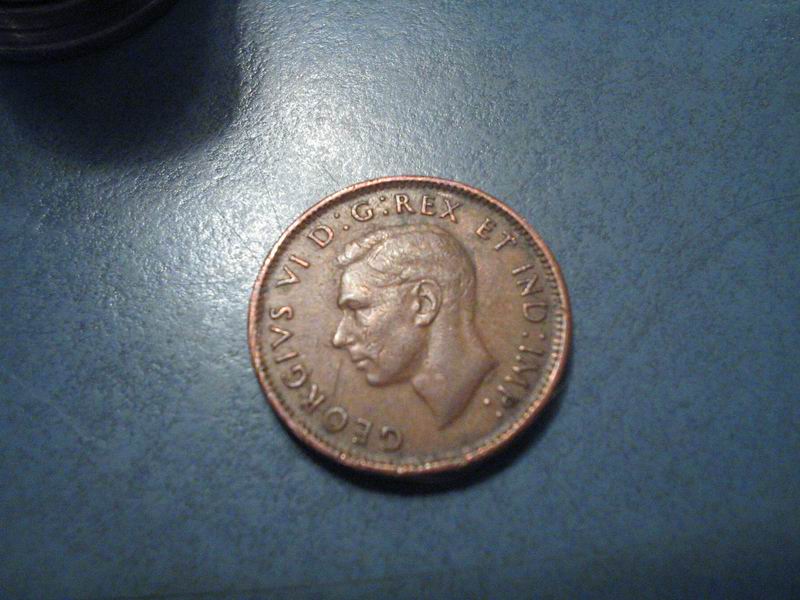 Before I go anywhere, I like to make my wallet a bit thinner by storing unnecessary plastic (I don't think that I'll need my Shoppers Optimum card in Ukraine, for instance - or at least not in my wallet) and changing my coins into small bills. Dwight and Carol were very accomodating about this, and I even found a 1947 penny in my pile of change! It could be the first non-Elizabethan coin I'd seen. (George VI is pictured here.) Or just the thought of having a King... it's really quite baffling to me.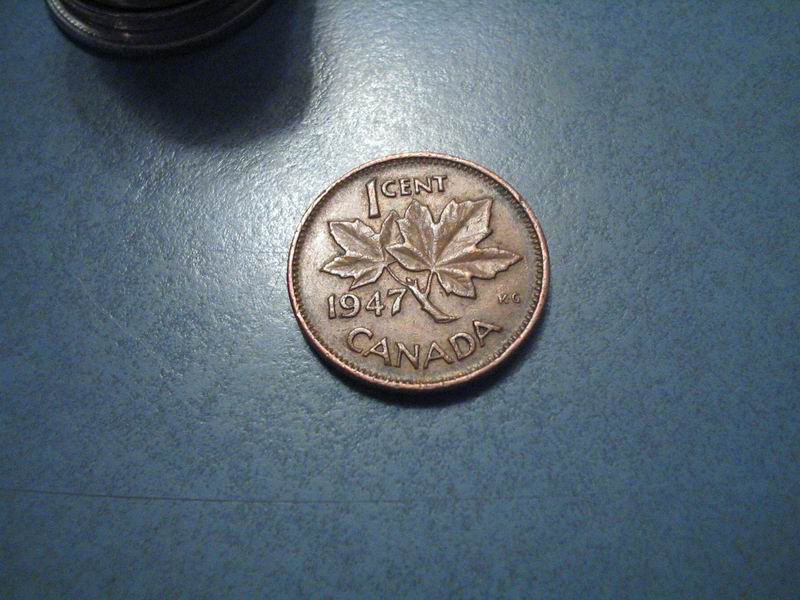 So this is my stuff... two carry-ons, a checked piece, and a box of books I acquired at the Grande Praire Library's book sale.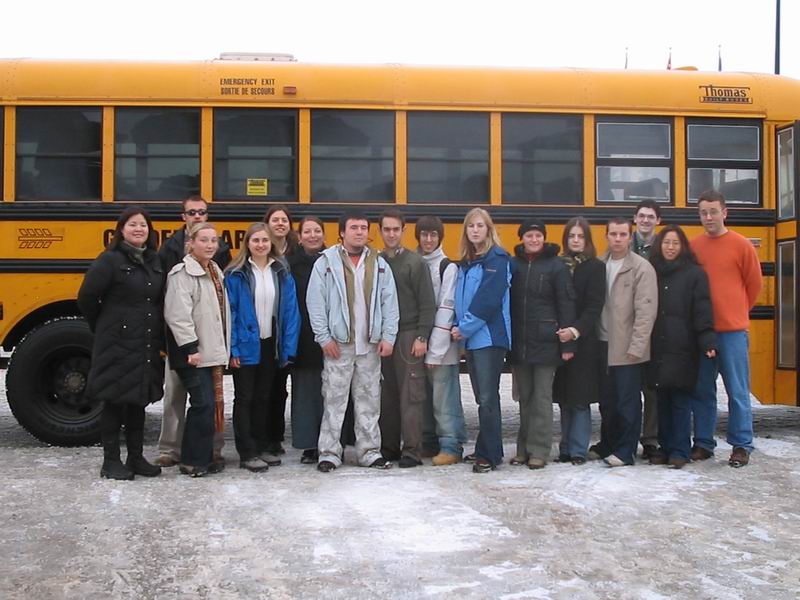 The bus from Grande Prairie to Edmonton. From left to right: Jen, Czarek, Monika, Katarzyna, Sophie, Miranda, Przemek, Roman, Dave, Ashley, Vita, Yulia, Dima, Will, Michelle, Cedrick.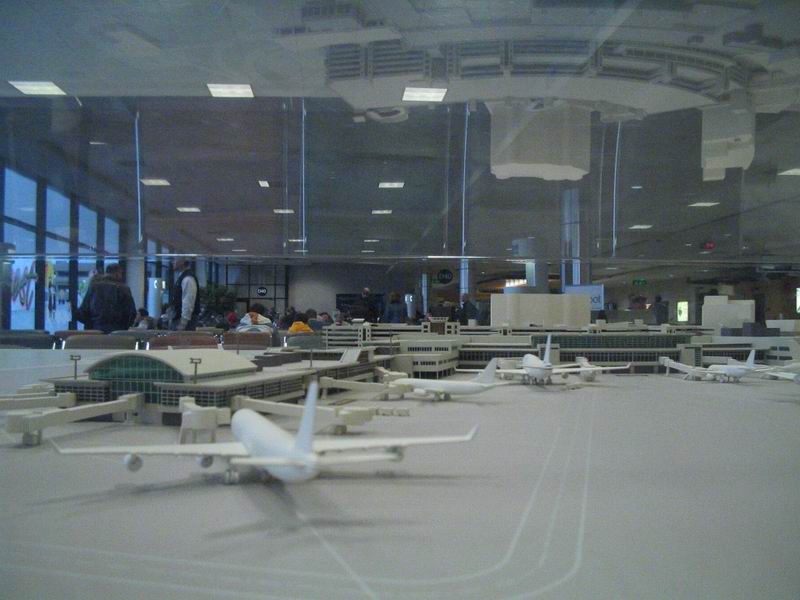 In an effort to improve efficiency, the Calgary Airport Authority has constructed "Mirco Terminal 2," which will definitely make it easier for people to get around once they figure out how to shrink the potential passengers.
While at home for a month, I made a point of keeping in touch with everyone: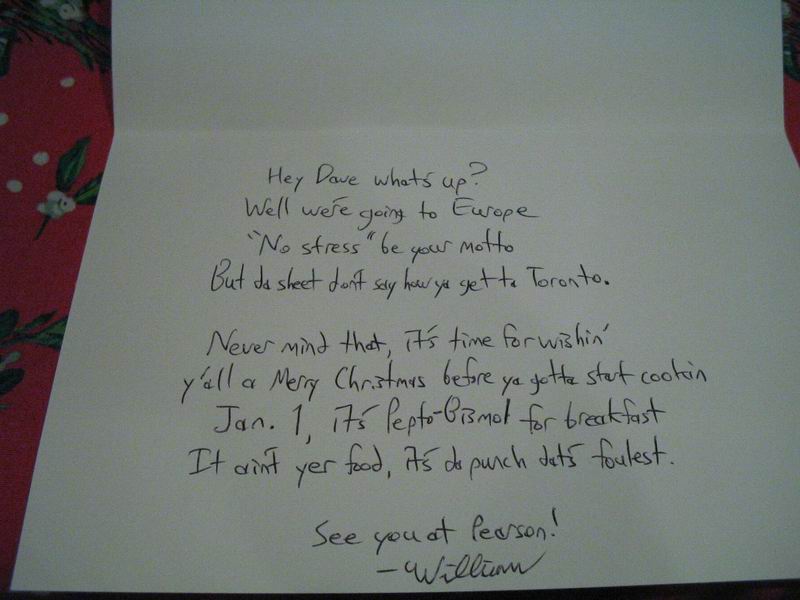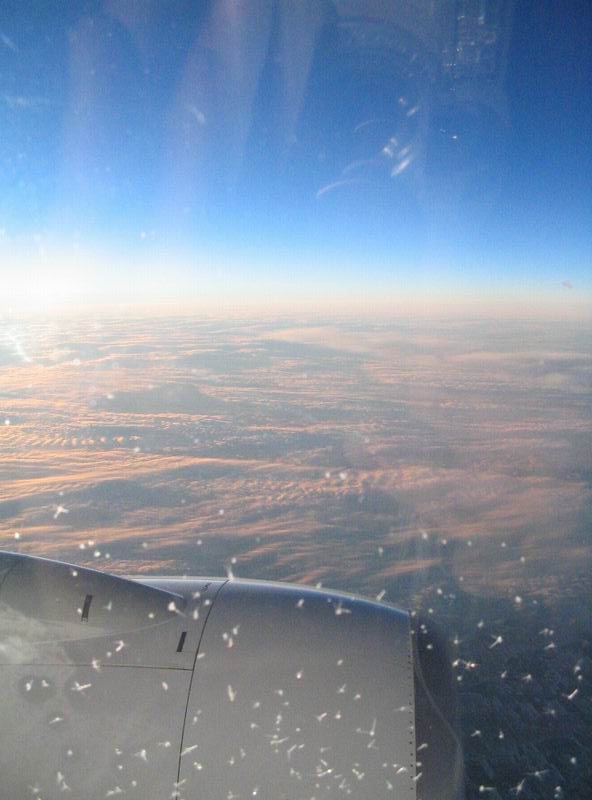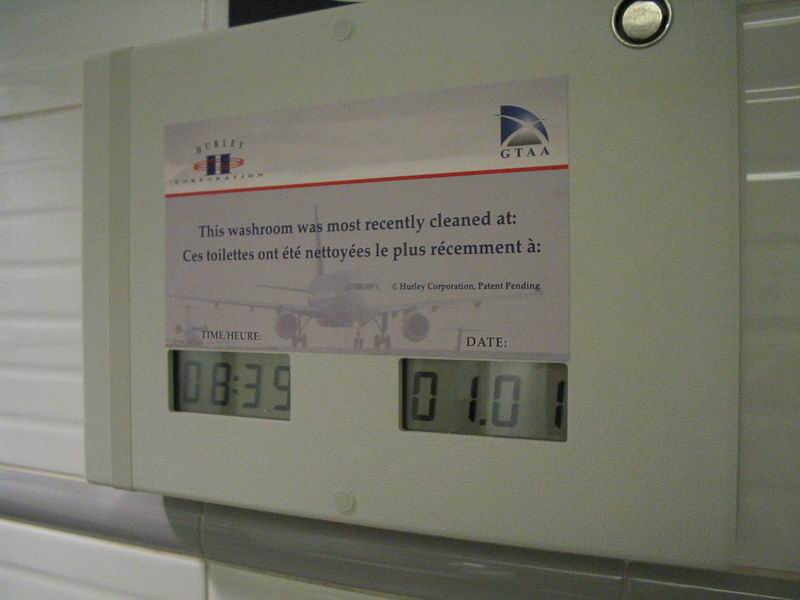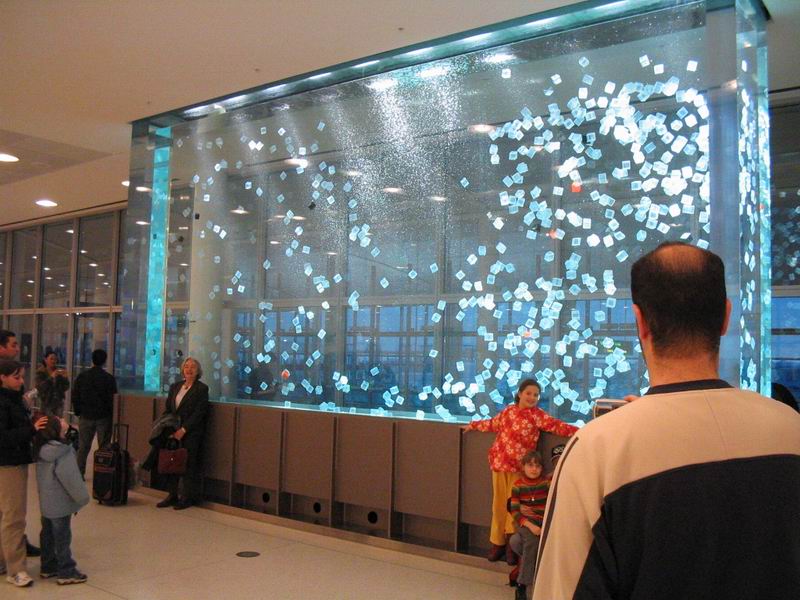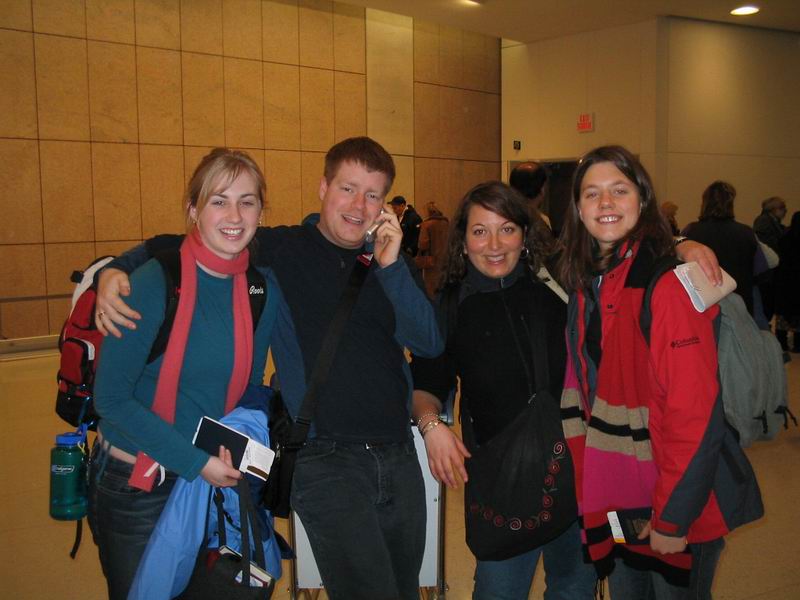 Heyyy - Nic came down to see us! It was great to chat with him and his friend for a few hours.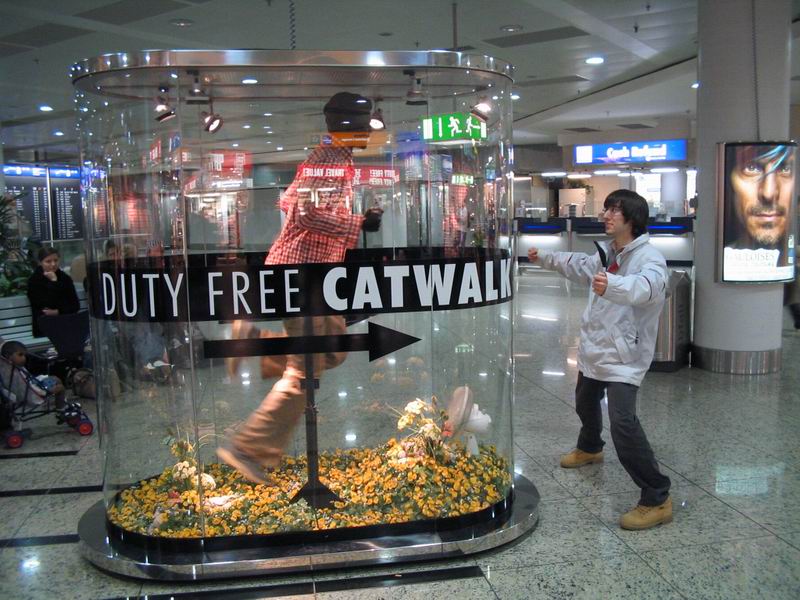 Dave in Frankfurt.

Chopin International in March '05.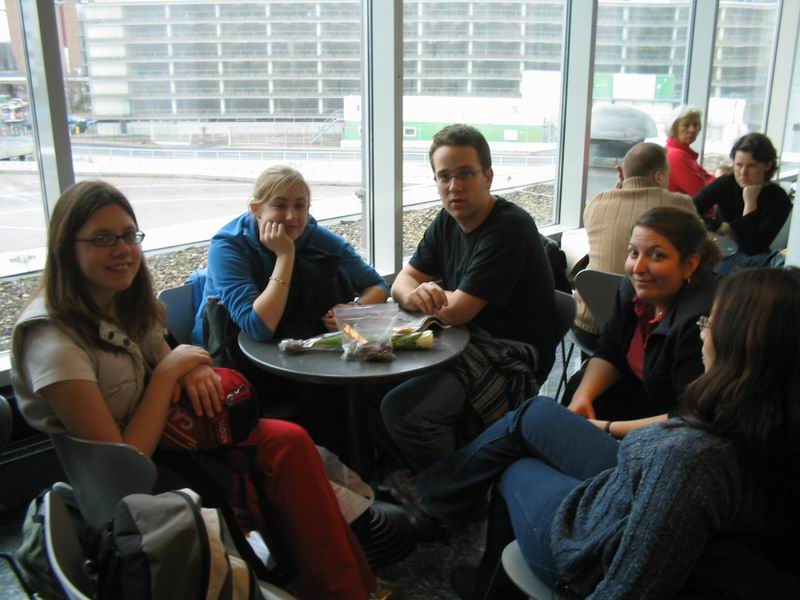 And, here we are in Frankfurt again... look at how enthused my teammates are! =)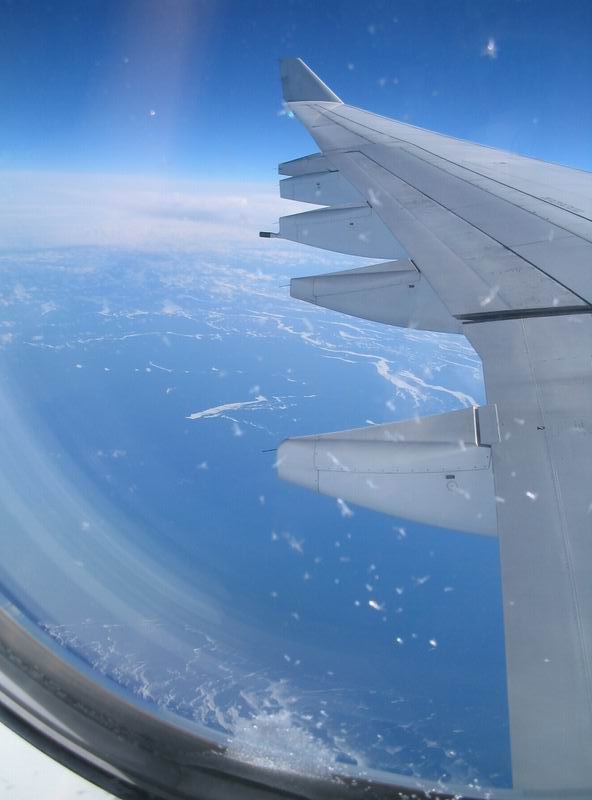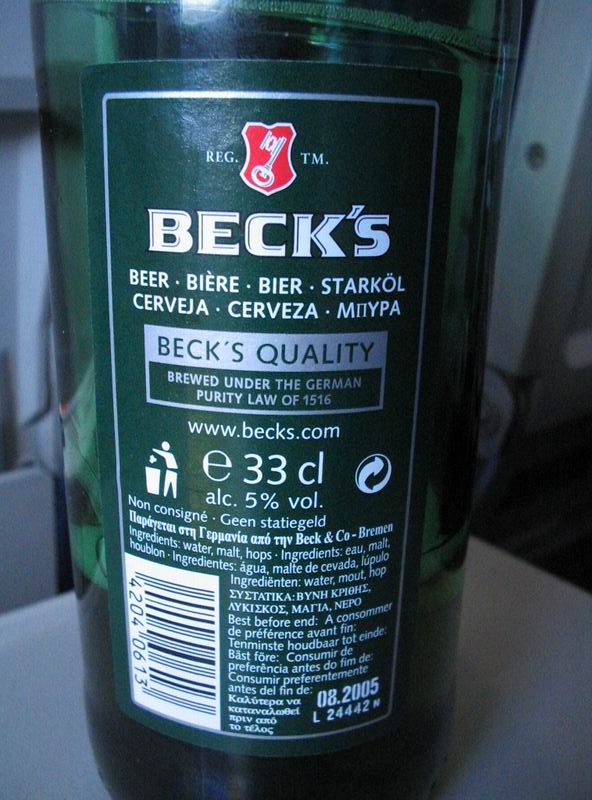 I once posed a question on my blog (already knowing the answer), "What's a cl?" Wanna guess?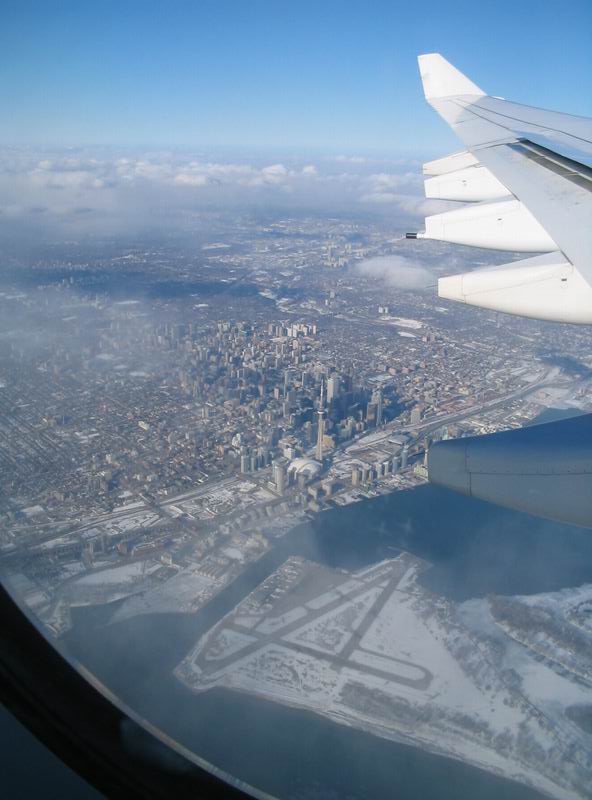 Coming in to Toronto, we missed the airport entirely and had to land on Lake Ontario.
(Funny thing, the Toronto Island Airport is in that picture, but we were of course headed for Pearson International.)
return to NetCorps exchange, Phase 2 (Poland), and other stuff